Mick pre-Barnsley | Looking forward to the fans' support
Interviews
5th August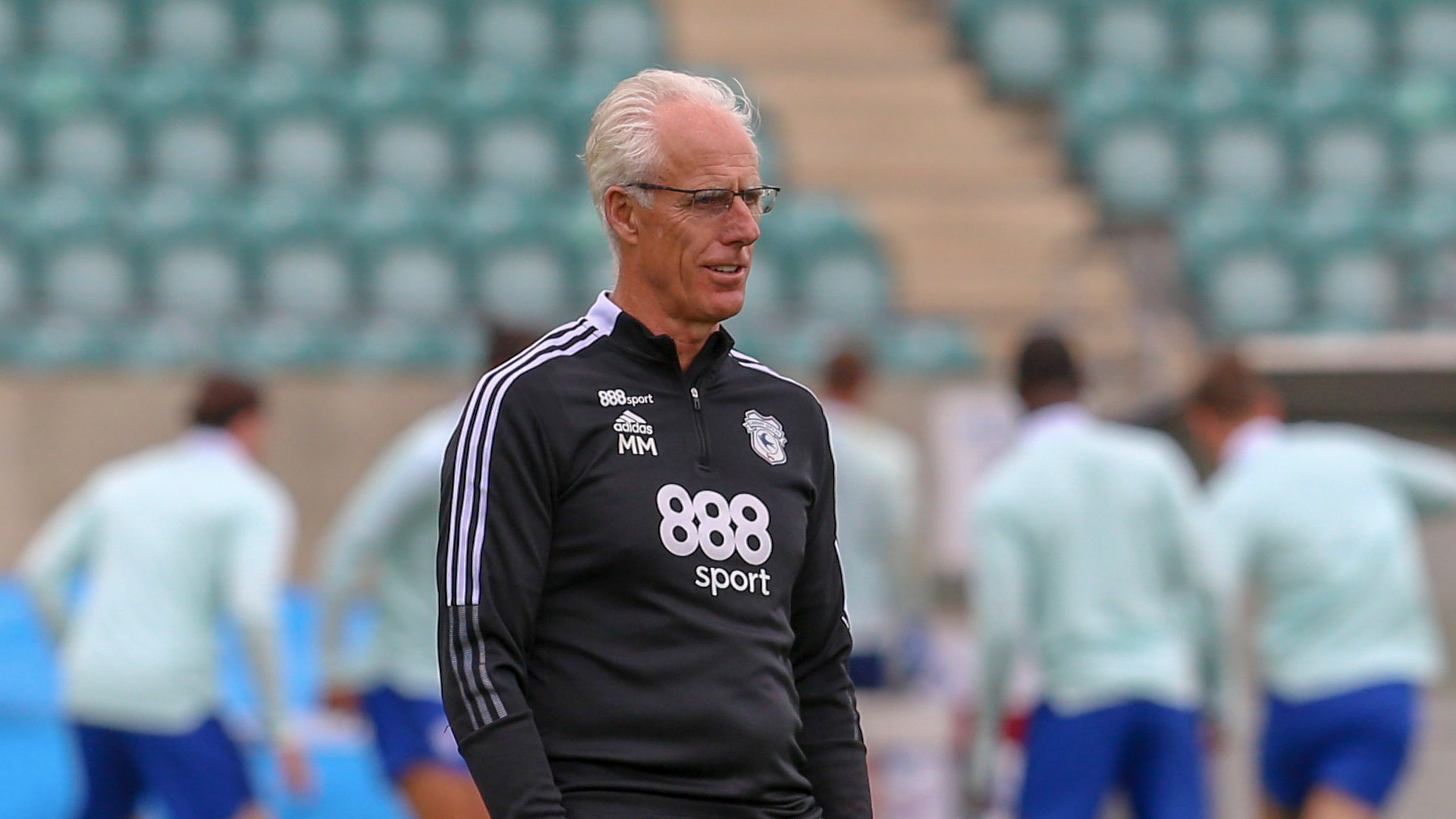 Mick McCarthy relished the start of the 2021/22 campaign as he held his pre-Barnsley press conference on Thursday afternoon.
The Bluebirds played out a 2-2 with the Tykes in the Gaffer's first match in charge back in January. Having now prepared his troops for his first full season in charge, he explained that they are in a good place ahead of opening day.
"I wouldn't describe it the pleasure of pre-season," he joked. "But it's nice to be here for pre-season because you can get your own foundations of what you want to do laid down.
"Are we in a good place? I think we are. It's a process of getting lads fit for Saturday, and we've got a lot of players back and not got too many injuries. There are some who've not gone through the whole pre-season, so they're not as ready as others, but we're where we want to be."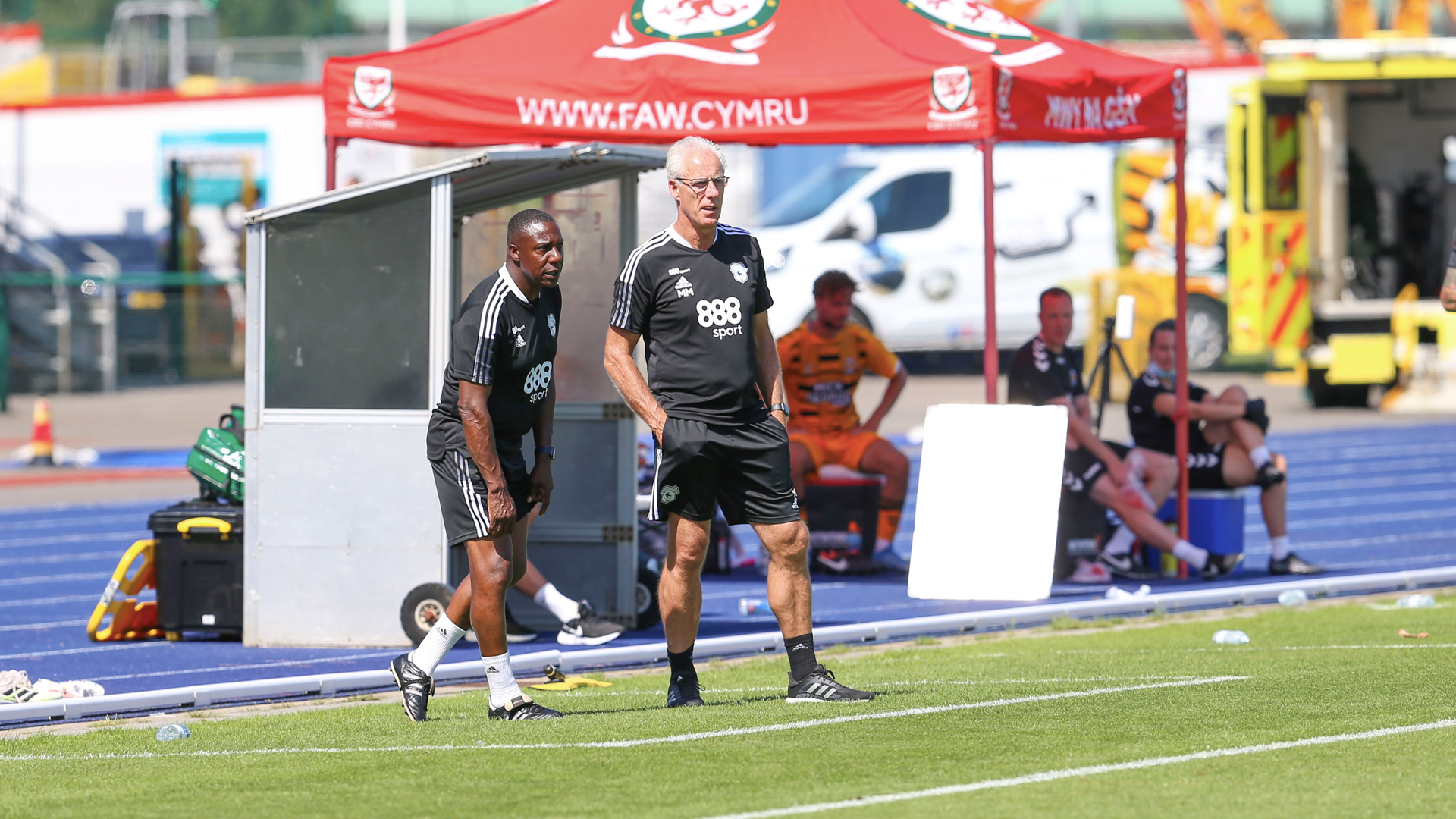 With supporters back for a competitive fixture at Cardiff City Stadium for the first time since February 2020, Mick looked forward to his first time competing with the Bluebirds faithful behind him.
"It's not going to be strange – getting the fans back is going back to normal," he continued. "I've been around a long time and I've only had 18 months where there have been no fans. It was abnormal not having them here and I'm looking forward to it.
"Playing at Cardiff has always been tough. I've been to Ninian Park and I've been here, and when the fans get behind the team they do make it tough for you. I'm looking forward to that. It will be nice to be on the receiving end of their support, rather than on the opposite side, believe me."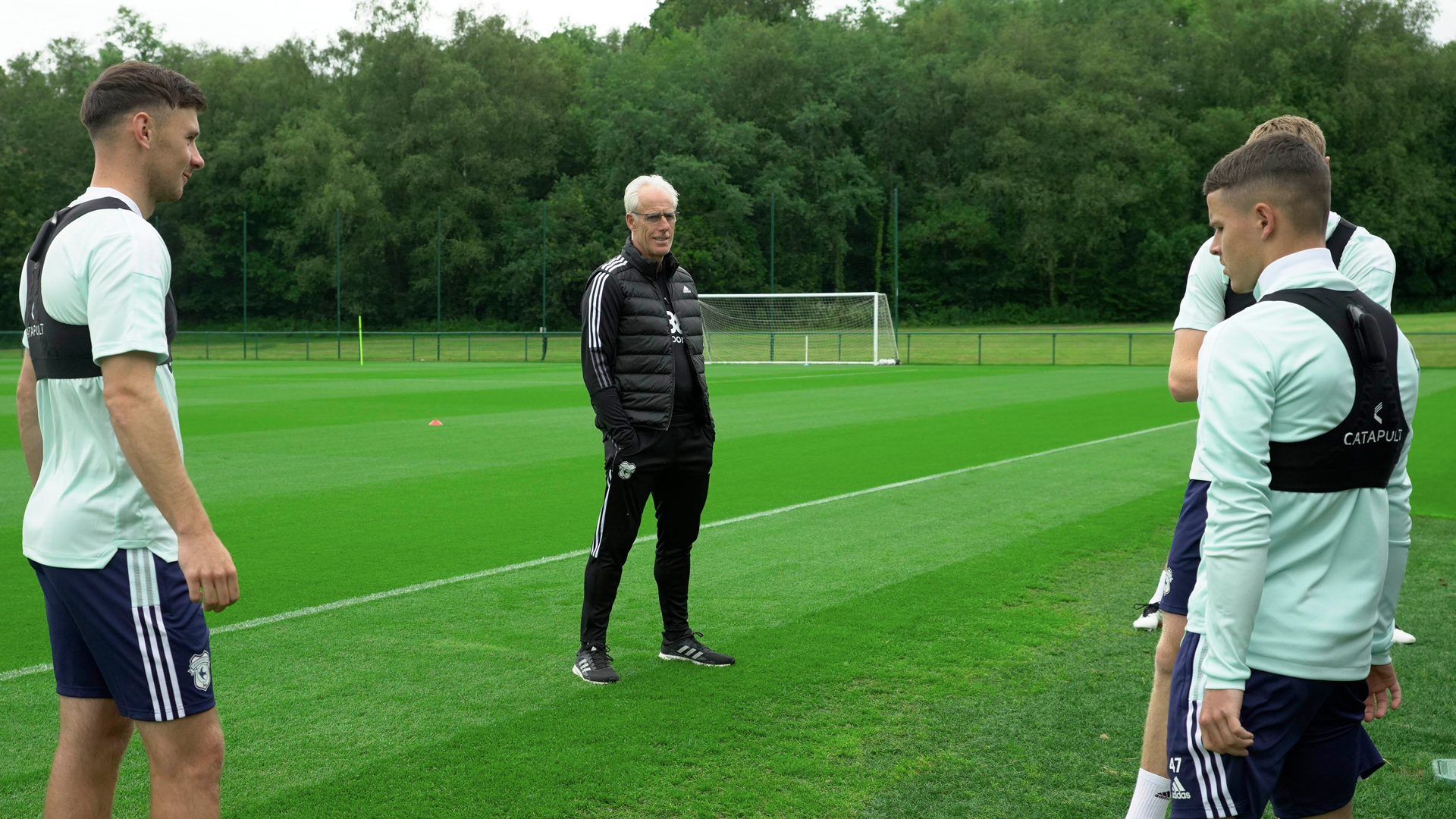 Finally, the Gaffer praised his players' efforts throughout pre-season as he set his sights on an ideal start to '21/22 in the Welsh capital.
"They're all whole-hearted, they all give everything in training every day and in every game. I never criticise their effort, their work-rate, their determination and their loyalty to the Club and the team.
"I think if you can get that every week, you're doing well. Then you need to add that sprinkling of magic dust from somewhere. That's what we're all looking for."