Nelson | We need to go for the jugular today
Interviews
29th February
Edition 18 of The Bluebird features an exclusive interview with City centre-half Curtis Nelson.
Ahead of City vs. Brentford he reflected on his opening campaign at Cardiff City Stadium, calling for the Bluebirds to get back to winning ways against the Bees.
The Bluebird is available from around CCS today for just £3! Read a brief excerpt from the interview below…
THE BLUEBIRD: Curtis, you've made the position your own lately and the fans seem to have taken you under their wing. How has your relationship been with them?
CURTIS: It's been really good. I'd never played at Cardiff City Stadium before, so walking out there for the first time after I signed was unbelievable. It's a massive stadium and to see it packed out, like in the Swansea game for example, was brilliant and shows that we've got a massive fan-base here. I can tell this city is right behind us.
THE BLUEBIRD: You explained how frustrating Tuesday night's game was but, watching it back, was an improved display cause for encouragement as well?
CURTIS: I think so. We let ourselves down against Stoke; it was uncharacteristic of us to play like that. I think it was more disappointing considering the run we had been on beforehand as we didn't want to let that slip. It was another opportunity missed on Tuesday, but the performance was much better, so now it's important that we go for the jugular today.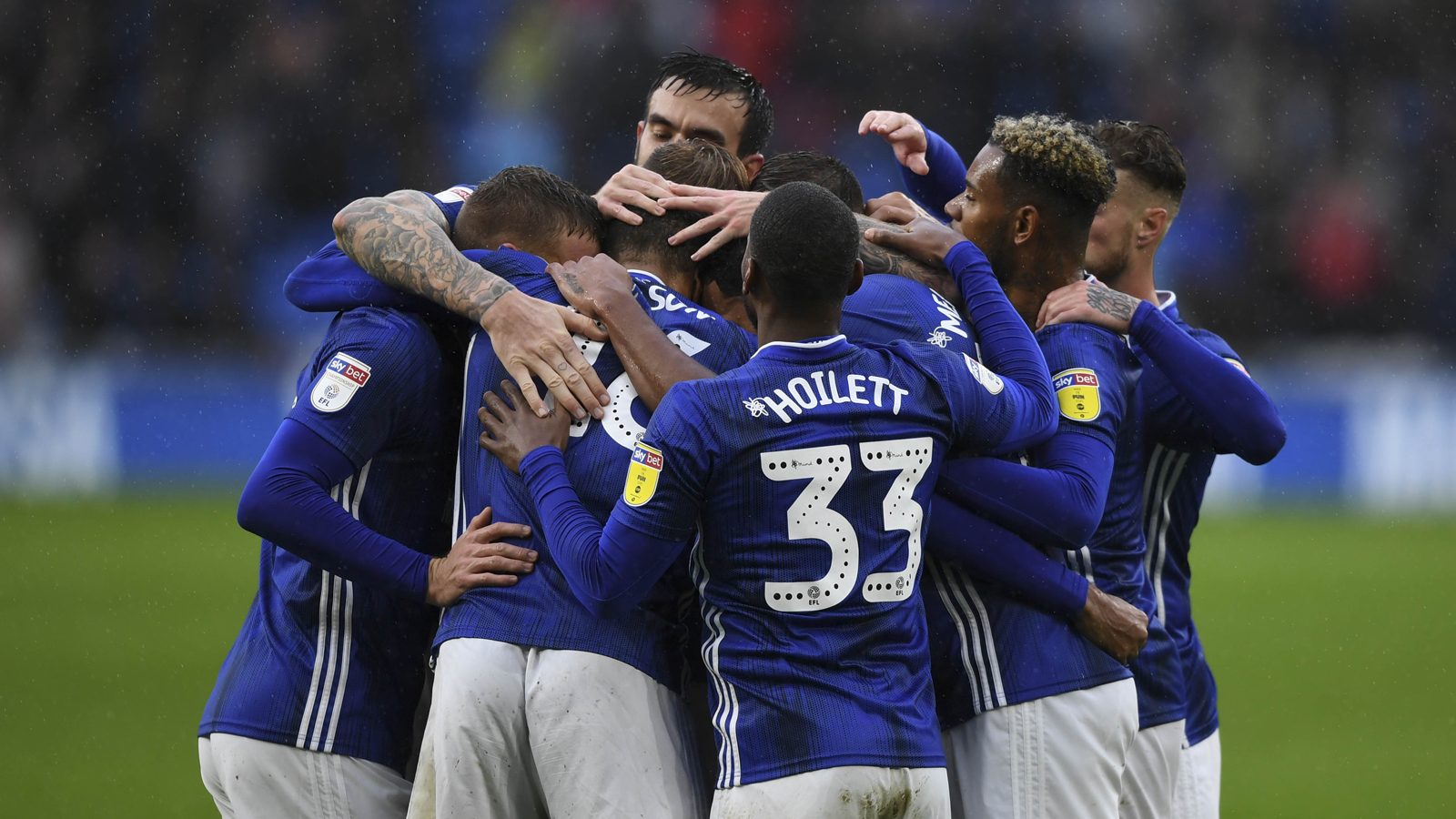 THE BLUEBIRD: Another match in quick succession here at CCS must be exactly what the boys want to look to put things right immediately…
CURTIS: Exactly. We're back at home in front of our fans again and hopefully they'll be right behind us – I'm sure they will be. We just need to make sure that we take our opportunities. We know where we are in the league but we need to keep looking upwards and putting pressure on, because anything can happen between now and the end of the season.
THE BLUEBIRD: Finally, Curtis, with the final straight just around the corner, is the aim to put as much pressure on as possible in the coming weeks?
CURTIS: Exactly. It's 11 games – 33 points – to play for. We want to be taking as many of them as we can. Hopefully, that starts this afternoon.