Planning Application Approved For Llanrumney Sports Complex
Club News
13th December
Cardiff City House of Sport, Cardiff University and Cardiff Council are pleased to announce that the planning application for the Llanrumney Sports Complex on Cardiff University's playing fields has been approved by the Cardiff Council Planning department.
The project is a collaboration between Cardiff Council, Cardiff University and Cardiff City House of Sport to deliver a state-of-the-art sports complex to serve Cardiff University and the Llanrumney Community Sports Trust.
The complex will become the new home for Cardiff City Football Club's Academy and will boast a tier-2 3G football facility, a floodlit 3G IRB standard rugby pitch and a floodlit IRB/FIFA standard 3G dual marked football/rugby pitch. This will provide Cardiff University, their students and the local sports clubs with greater access to state-of-the-art training and playing facilities.
The new Academy will occupy 16 acres of the site utilising the former Doctor Who building structure with a canopy, a two-story accommodation block with offices, classrooms, lecture theatres, a canteen, changing facilities and a 3G indoor pitch.
The community element of the complex will occupy the former Llanrumney High School playing fields, thus preserving, and enhancing a valuable community asset. The intension is to create a community sports hub with community involvement to serve the needs of the Llanrumney sports clubs. The new sports hub will provide changing facilities for the 2 main pitches, as well as a community room and accessible onsite parking. The Llanrumney based sports clubs will have priority community access to the 3G facilities on preferential terms and rates.
A focus on participation and inclusion will be the cornerstone of the Hub, with a "sport for all" ethos developing both male and female programmes.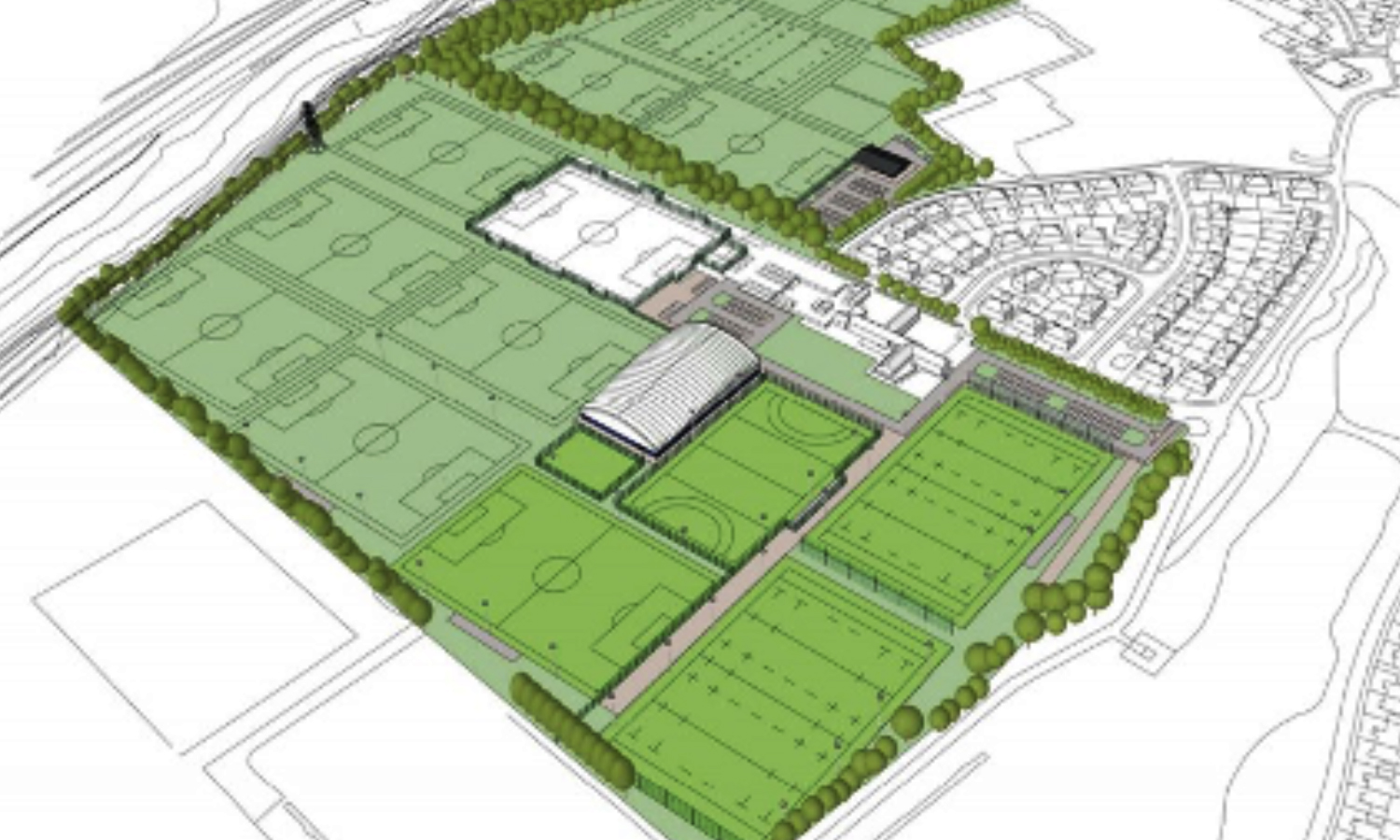 Steve Borley, Cardiff City House of Sport Director commented: "Our vision in partnership with Cardiff Council and Cardiff University is to create a sustainable multi-purpose facility to serve the university and local sports clubs as well as a new home for Cardiff City Academy.
"The creation of the Hub will empower local people to invest their spare time proactively, working with all age groups and genders and have a central hub to promote and deliver sports development for the community of Llanrumney. We hope to bring in assistance from the foundations of FAW, Cardiff City and WRU to provide guidance to help deliver the vision of the Hub."
Cardiff University's Vice-Chancellor, Professor Colin Riordan commented on the news saying: "We are delighted that planning permission has been secured for this major investment in our sporting facilities. This development will transform our existing outdoor sporting facilities in Llanrumney into some of the best sports pitch provisions in the UK, allowing more students to benefit from sport, helping their physical and mental health which in turn will boost academic achievement and increase their employability prospects. It also means that the local community will benefit with local teams having access to our new and improved facilities and Cardiff City's Academy permanently located on our site. We look forward to seeing the work start and the site being transformed over the coming months."
Cardiff Council's Cabinet Member for Culture and Leisure, Cllr Peter Bradbury added: "Llanrumney is an area of the city where there is enormous potential talent and a need for high quality facilities to provide opportunities for the community to take part in sport and remain in a positive environment for life. The new facilities will be a fantastic addition to the current sports pitches that we have in Cardiff and will make a significant difference to the aspiration of young people in Llanrumney to be able to play at such a centre.
"My thanks to our partners, Cardiff City House of Sport and Cardiff University for sharing the vision and investing in the East of the City."
Cardiff City FC Executive Director & CEO, Ken Choo, commented: "The Llanrumney project is particularly exciting, with it also re-establishing a base for Cardiff City FC within the city limits itself.
"This state-of-the-art complex will provide a sustainable base for our Academy for years to come, helping us ensure quality and consistency in the development of our young players into professional footballers – all part of Tan Sri Vincent Tan's vision for Cardiff City FC."
A huge thank you and congratulations to all parties involved in this project and we look forward to informing you all on the future updates around this exciting development in Cardiff East.