Pre-Shelbourne | Iain Darbyshire and Megan Bowen
Women
8th September
Cardiff City Women face Shelbourne in a third place play-off in the first qualifying round of the UEFA Women's Champions League on Saturday, September 9th.
The Bluebirds, who valiantly fell to a narrow 2-0 defeat to Lithuanian champions FC Gintra on Wednesday, cannot progress to the next round, but will be aiming for the first victory in Europe since the formation of the women's programme at the Club.
Ahead of facing Shelbourne, head coach Iain Darbyshire spoke to Cardiff City TV.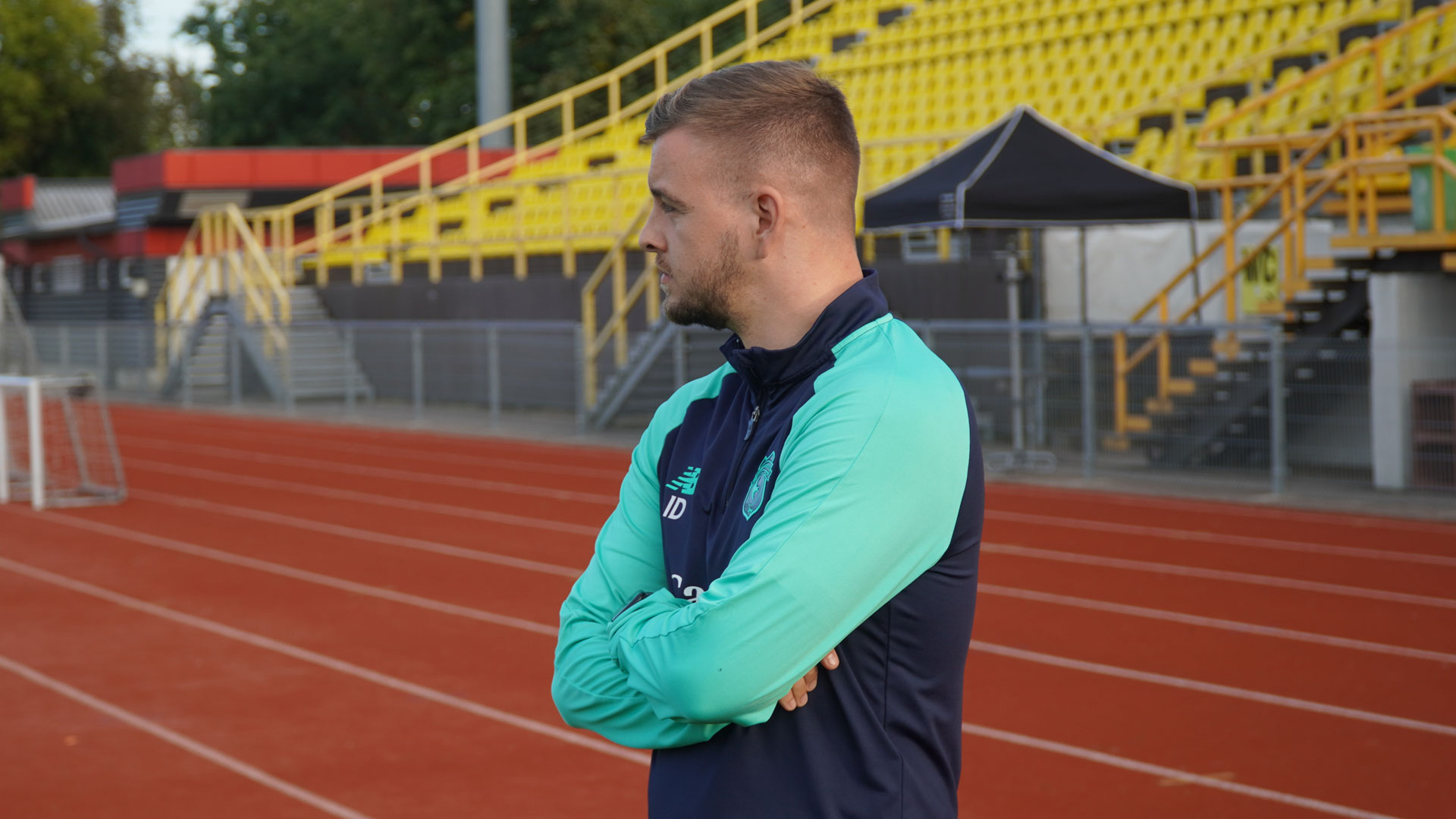 Beginning by discussing the fixture against FC Gintra, Iain said: "Wednesday night was an incredible experience. As a child, you grow up watching the Champions League and you want to be involved in it.
"It's an amazing achievement for us as a Club and it's something to be really proud of. The result didn't go our way, but we were happy with the performance, our application in the game and we take that into the game against Shelbourne.
"We've learned so much from the game. We were so good out of possession. We limited them to a lot of long-range shots in the first 60 minutes. Obviously, they're a strong side and they were going to have chances, but we did really well.
"Considering that we haven't been here for 10 years, it was a great learning experience for us. We had more time on the ball than we thought we would, there was a lot more space and there was more of an opportunity to be ourselves and get on the ball than we realised on the day."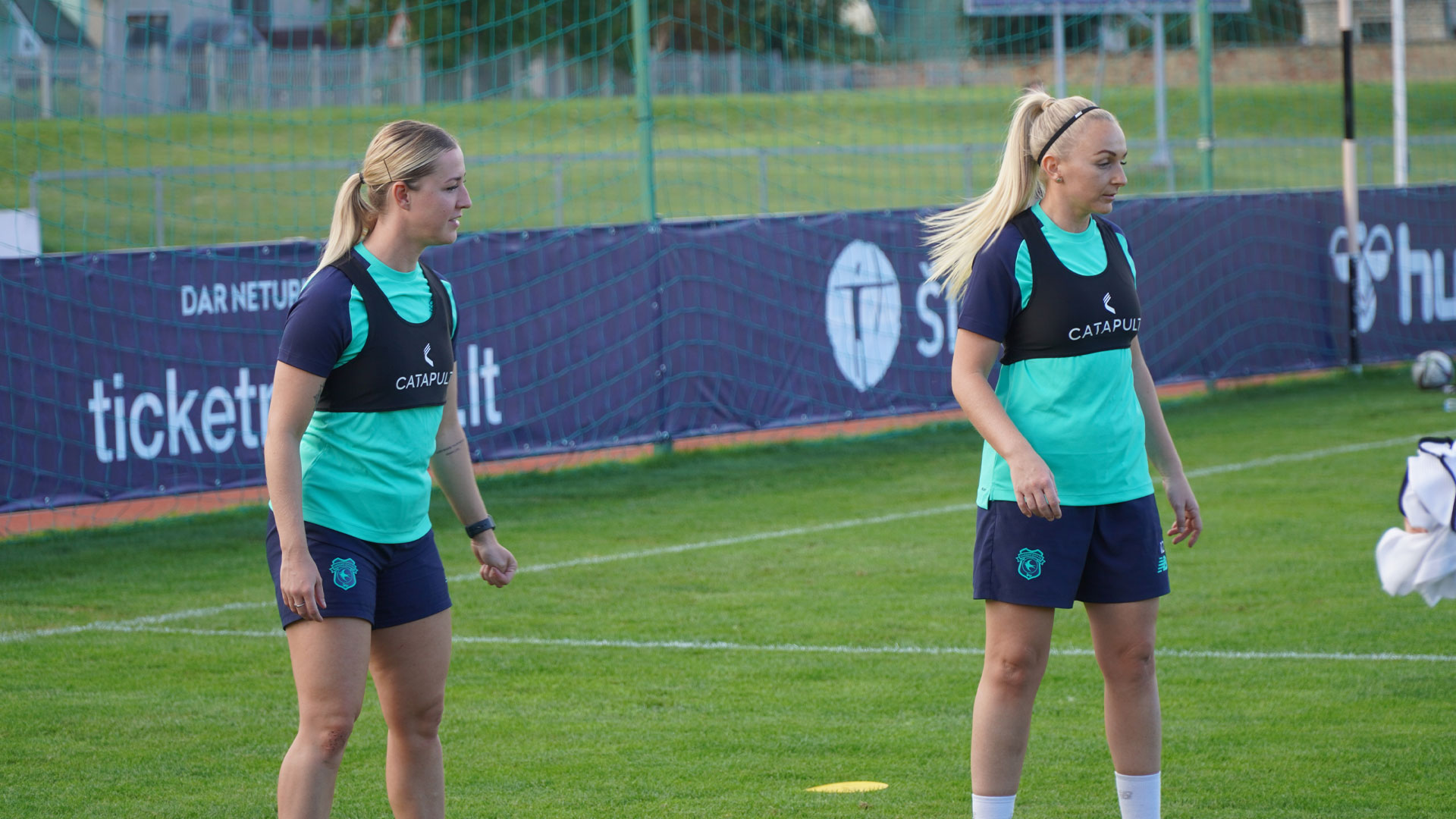 Shelbourne are the current champions of the SSE Airtricity Women's National League, having won the title for the third time in their history.
Turning his attention to facing the Irish side, Iain continued: "We're expecting them to be very physical, technical on the ball and very aggressive out of possession. They've got some really good international players and it's going to be a tough game.
"They're experienced, they're seasoned professionals and they're a fantastic club. I've got a lot of respect for Shelbourne and what they've accomplished. That being said, we know we can perform better than we did on Wednesday and there's less pressure on us, so we can play with more freedom.
"We're going to ask our players to be brave, to try and get a foothold in the game. We're going to have to be great out of possession, but also be bold in possession and create opportunities."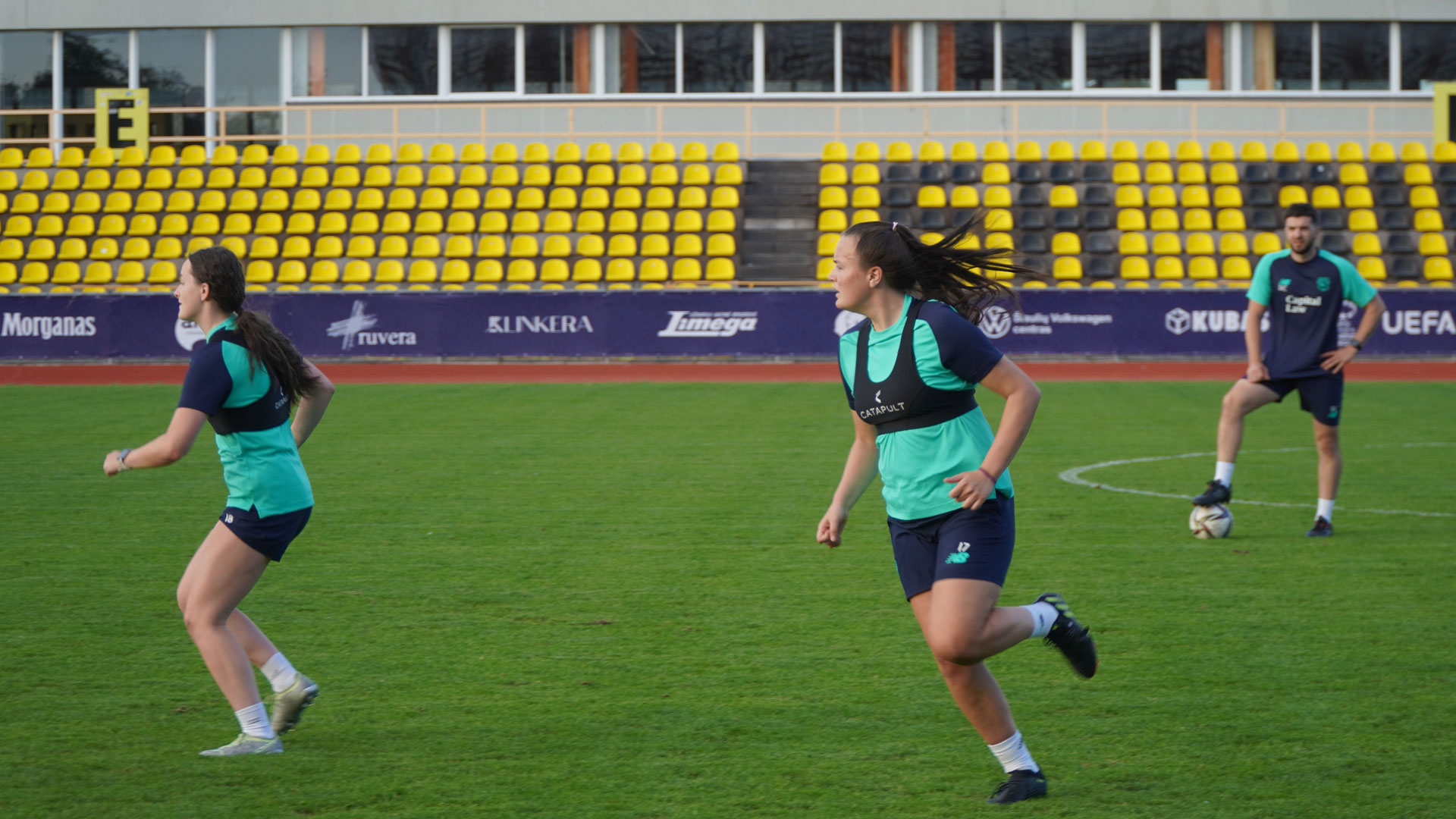 Shelbourne head into the third place play-off on the back of a 2-0 defeat to Glasgow City.
"As a football club, we demand the most from ourselves and we know that it's a good step to finish third, if we do that," Iain added.
"Next year, can we go one better? Can we go two better? We learn from the experience and we grow. We want to be the first Welsh team to do that and go back with our heads held high.
"We want to have two really good performances and go back and say that we've given it everything we've got and focus on the league next weekend."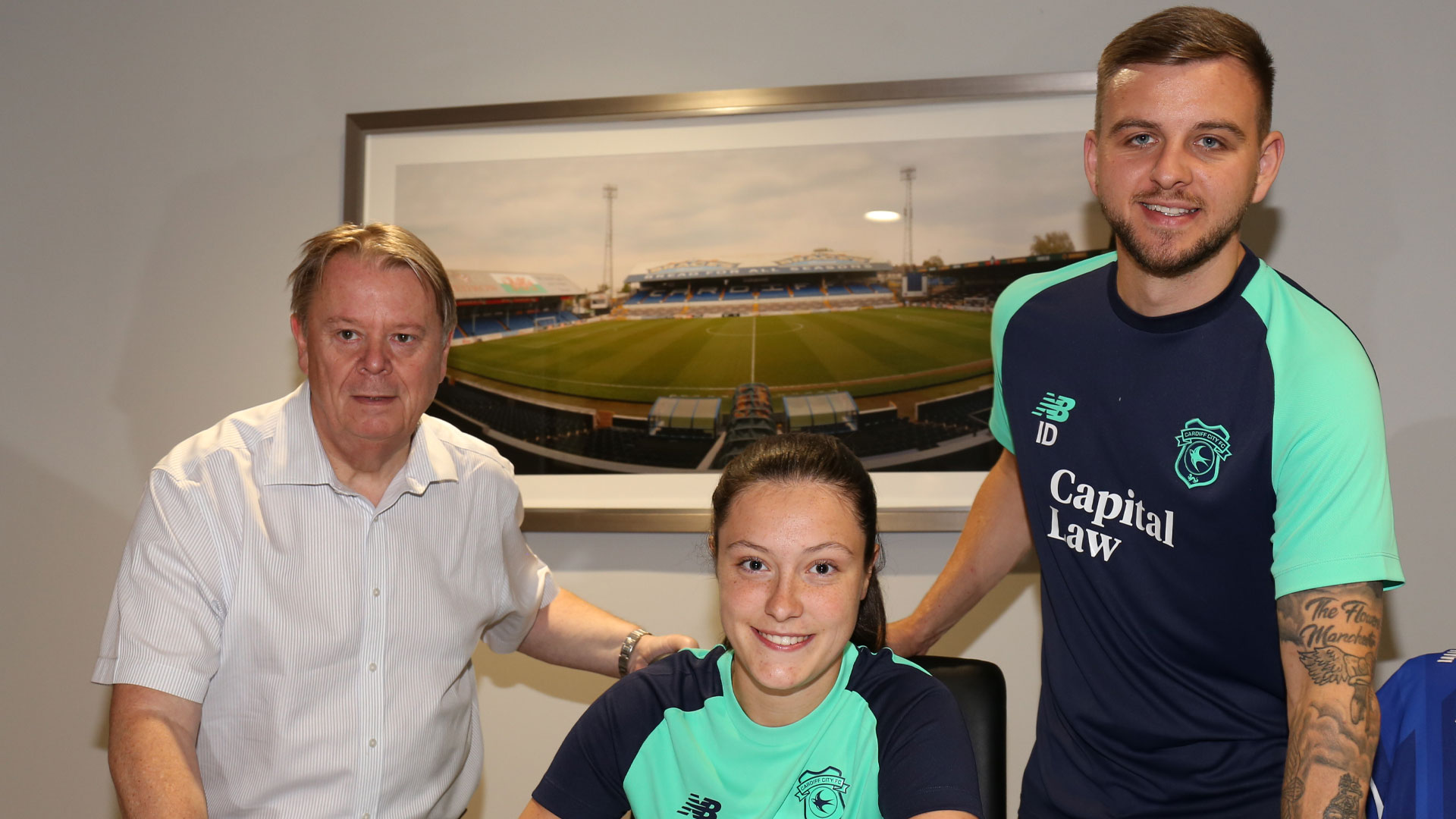 Last time out, City defender Megan Bowen gained her first experience of playing in the UEFA Women's Champions League.
"When we heard the starting team, I was buzzing to be a part of it. I think we showed glimpses of what we can do, but we can reach the next level and we're willing to do that in the next game now.
"It's the next step now in my career, playing in the Champions League. I want to be here again next year. It's going to take hard work, but at the end of the day, I'm willing to do it. I feel like the team want to be here next year. We've had a taste of it now and we want to be here every year."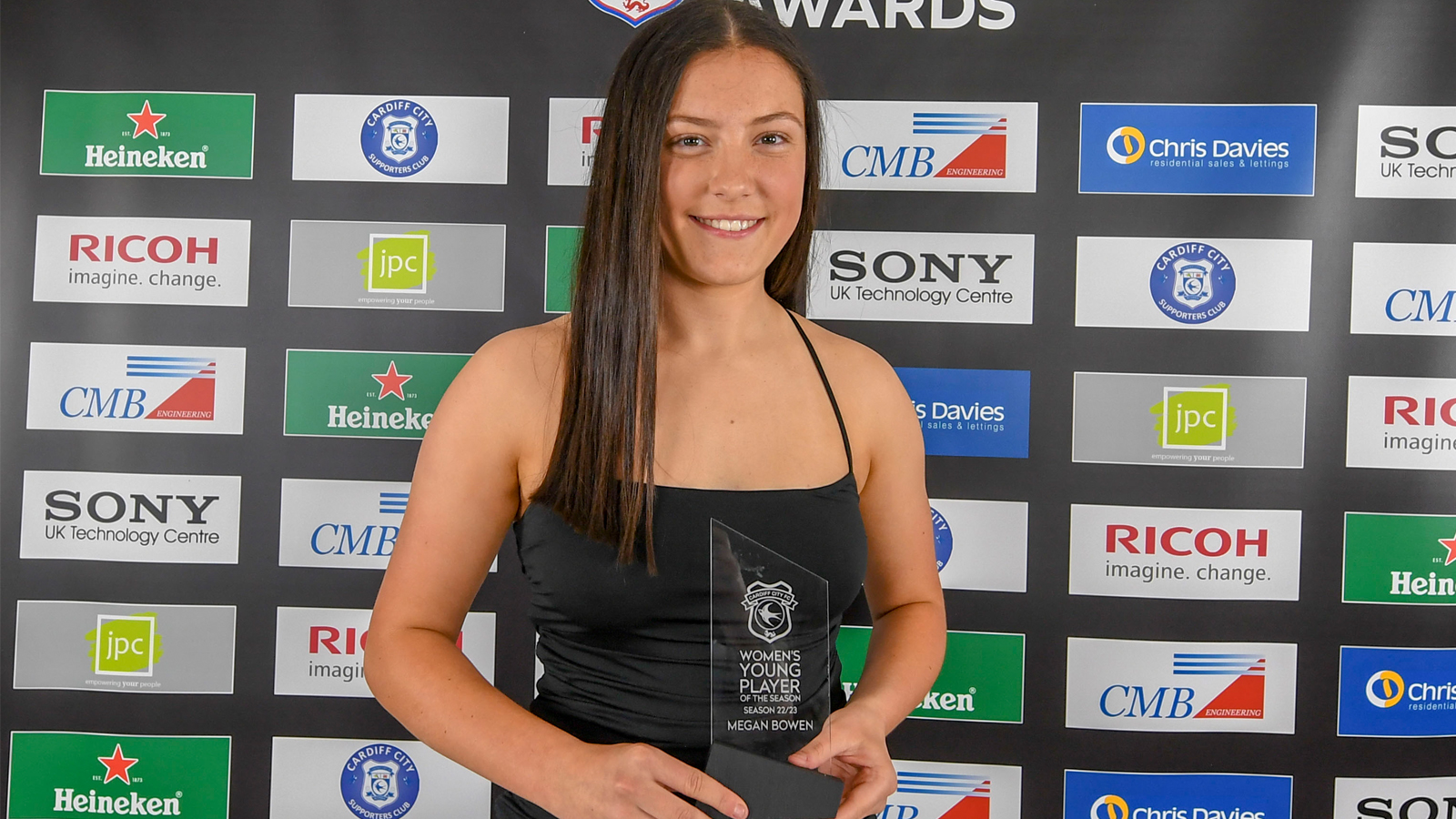 Bowen joined the Bluebirds from Barry Town United in 2022 and impressed in her first season at the Club.
The defender was named City Women's Young Player of the Season at the end of the title-winning campaign.
Megan concluded: "We've learned loads as a squad. We've learned what we can improve and what we did well. Our next step now is to be more consistent in everything that we do. It can't be for a five-minute spell in a game, it has to be for 90 minutes and we're going to try and do that in our next game.
"We're expecting a tough, physical game, similar to the game against Gintra. Everyone is a step up at this level, but we're ready and we want to show what we can do."