Young Bluebirds sign professional contracts with Cardiff City
Academy
6th July
Several promising young talents have recently put pen-to-paper on professional contracts with Cardiff City.
Academy players Jake Dennis, Isaac Jefferies, Kyle Kenniford, Dylan Lawlor and Morgan Wigley have all signed professional deals with the Bluebirds.
The Club would also like to welcome defender Freddie Cook to the Welsh capital, who arrives from Leicester City.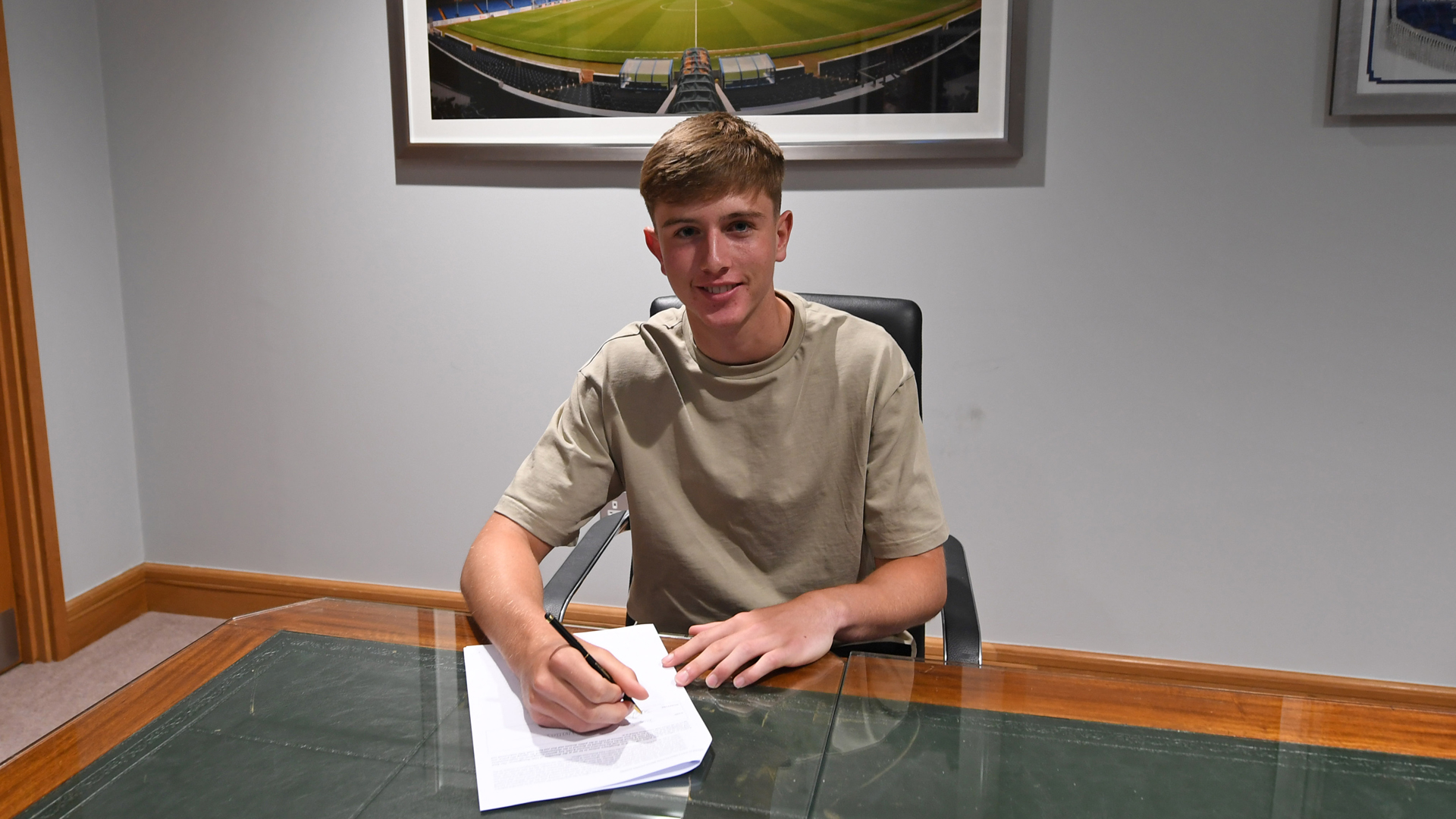 Goalkeeper Dennis, who joined City's Academy at eight years old, gained experience as part of First Team matchday squads last season, and has signed a contract until the summer of 2025.
After signing his pro deal, Jake said: "A lot of young players have come through in the last few years, like Isaak [Davies] and Rubin [Colwill]. It shows the staff are willing to trust young players in that environment. There's a great opportunity for us young players to go through to the First Team."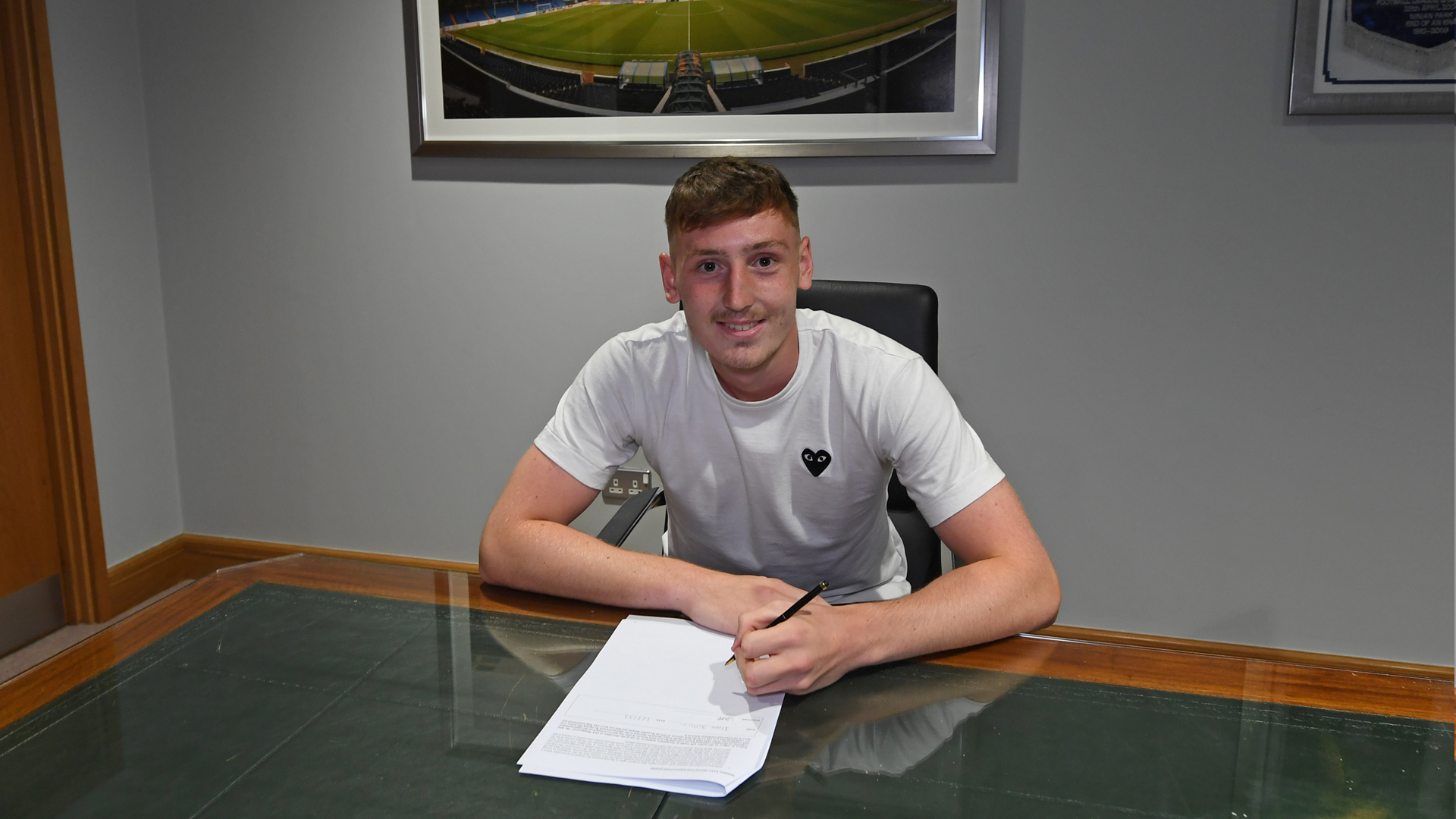 Winger Jefferies is another who has been with the Bluebirds since he was eight years old, and signs a professional deal until the summer of 2024 after impressing last term.
Isaac commented: "I've really enjoyed my time at the Club. I've been here my whole life and I don't know anything different. As a local lad, I'm really looking forward to seeing how the journey continues."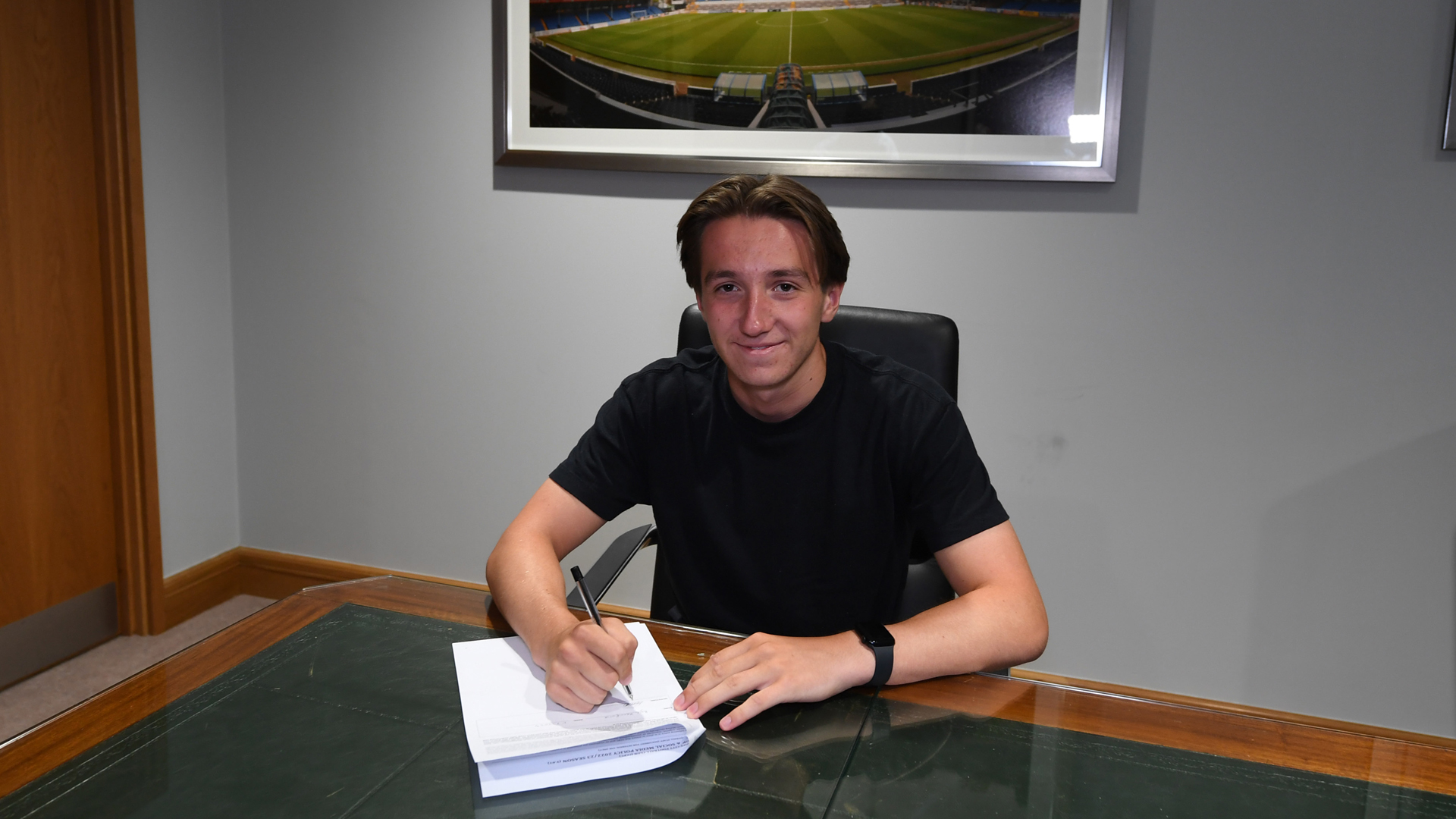 Midfielder Kenniford signs a one-year pro deal on the back of an impressive season for the U18s, which included scoring in a 2-0 victory over Swansea City.
"I've put in a lot of time and effort to get to this point," Kyle began. "I'm glad it's paid off. I'll be playing for the U21s and hopefully, I can get myself into the First Team. The platform at the Club is massive, so hopefully I can really push on."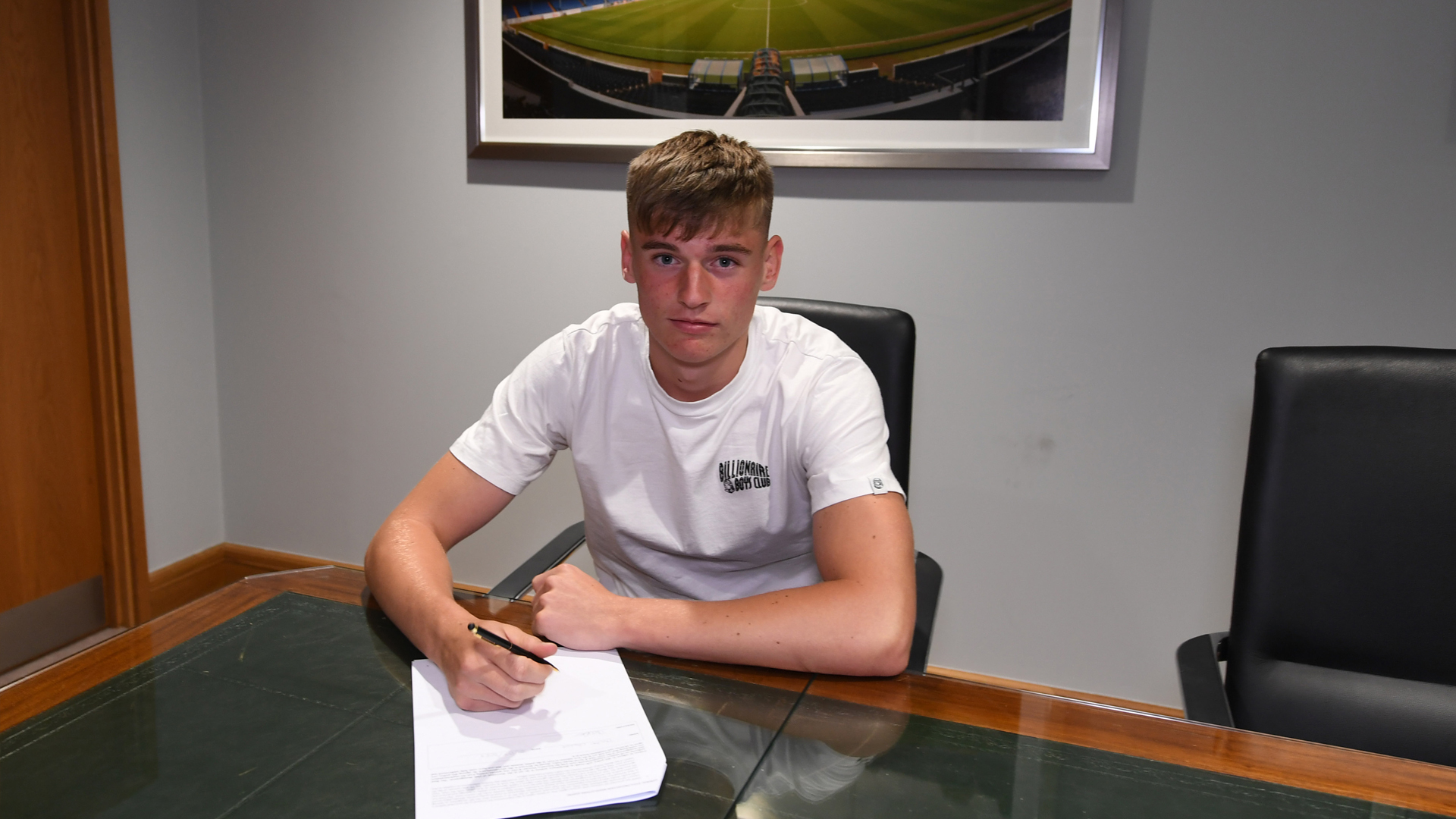 After signing for the Club at the age of seven, centre-back Lawlor has impressed through the age groups and also scored a key goal for Wales' U17s against Montenegro back in March, which saw the side qualify for their first European Championship.
"It's a really proud moment for me, it's a dream come true," Dylan stated after signing a deal which runs until the summer of 2025. "I'm just hoping to build on the experience that I've had at the Club and with Wales, and use it to my advantage."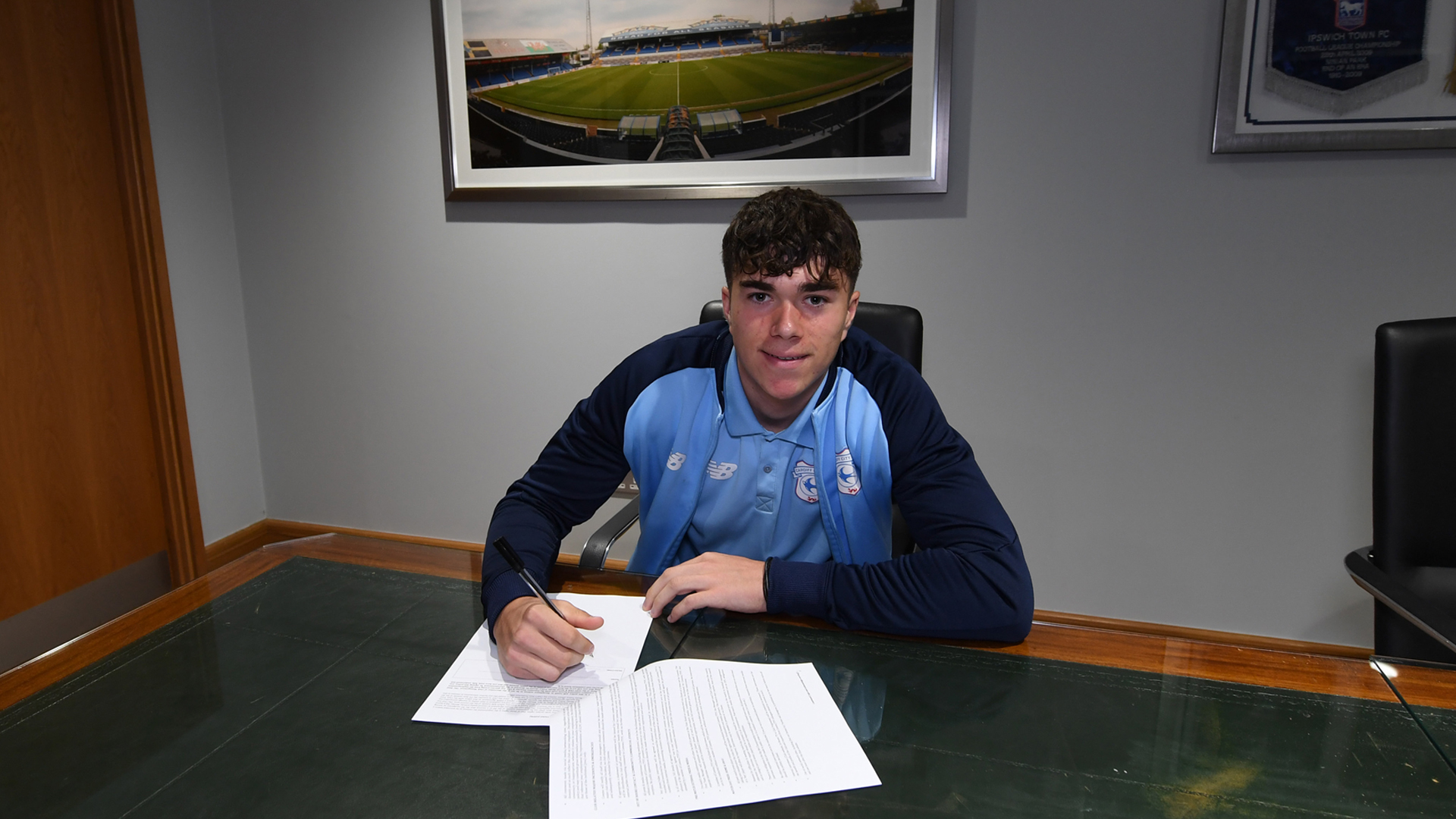 Attacker Wigley signs a two-year pro deal on the back of an impressive 2022/23 campaign, which included making an impression in Peter Whittingham's Memorial match against Aston Villa.
Morgan said: "I'm buzzing! This is my 11th season and it's been a dream for me ever since I've played in the U9s. It's all I've thought about, so I couldn't ask for any more. I've watched Cardiff City every week growing up, so the Club means a lot to me."
Young defender Freddie Cook will join up with Darren Purse's U21s squad, having gained experience playing for Leicester City's U18 side.
After signing for the Bluebirds, Freddie stated: "I feel great about it. It's my first time signing a pro contract, and I feel like it's the best Club for me to come to. I'm absolutely buzzing to be here.
"The blueprints and the way everyone works with each other really appealed to me, and all of the staff were really welcoming.
"I hope to bring a bit of character to the team, hard work and make sure that everyone is on it on the pitch. I'm looking forward to getting straight back into things during pre-season."
Commenting on the latest group of  young Bluebirds who have now committed to the Club with the first professional contracts of their careers, Academy Manager Gavin Chesterfield commended their efforts:
"Signing your first professional contract is a significant day in the life of a young player," Gavin began. "This is not just for them but for their families as well, as they experience this shared journey.
"These players have been rewarded for their hard work and dedication over many years, and should be proud of their achievement. As they know, the level and demands of developing as footballer continue to increase, and I know that they already have their sights on the challenges that lay ahead in their young careers." 
We'd like to wish congratulations to all players signing professional contracts with the Bluebirds!