Youth Development Week | Young Bluebirds star for Wales
Academy
8th November
NINE BLUEBIRDS STAR AS WALES U17 QUALIFY FOR EUROPEAN ELITE ROUND
With nine young Bluebirds in the squad, Wales' U17 side has taken another step forwards in their UEFA European Under-17 Championship campaign by finishing at the top of Group 7 in their Qualifying Round.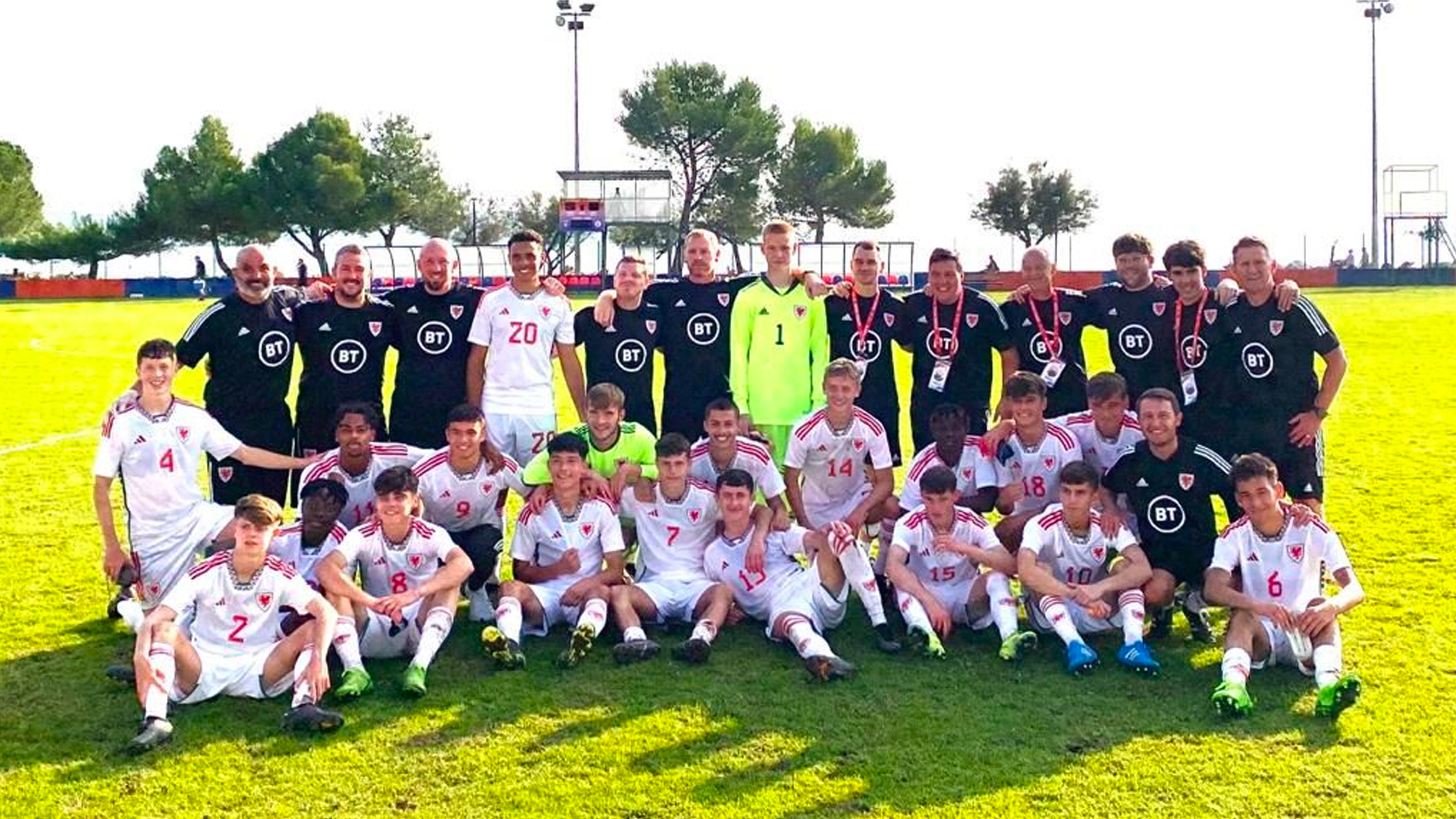 Having been seeded third in their group alongside hosts Croatia, Sweden and Albania, the young Welshmen impressed with a series of strong performances, finishing the group stage undefeated.
Young Bluebirds Alyas Debono, Cody Twose, Dakarai Mafico, Dylan Lawlor, Gabriele Biancheri, Luey Giles, Luke Armstrong and Troy Perrett were initially called up to travel with the young Welsh squad, with late addition Ronan Kpakio completing the set of nine City youth players on the road to Croatia.
Head of Academy Coaching, Dane Facey, who joined the Wales side as an assistant coach for the trip to Eastern Europe, discussed the experience…
"We had some warm-up matches ahead of this camp, where we played France in September," Dane began. "It was worthwhile to help us prepare for the 12 days that we had in Croatia. We played Croatia in the first game and adapted well against a strong side to win 2-0. Troy Perrett, who is one of our Cardiff City lads, scored the second goal, and it put us in a good place going into the rest of the week.
"Playing against Sweden was a physical encounter, and we did really well to come back and get a result against them. We were losing throughout most of the match and were 2-0 down for a good spell. After we got a goal back, they scored again, but the boys dug in to get a second before another City lad, Luey Giles, scored from a direct free-kick in the 99th minute to sneak us a point! That will be a special moment for him, and I'm sure it's one that he'll never forget. Hopefully he can put a couple more like that in a blue shirt over the next couple of weeks!
"That result meant that we went into the final game at the top of our group, and only needing a draw to qualify. We had to play well against Albania to close out the group stage, and although it was a goalless draw, we showed lots of composure to get it over the line.
"International football gives players a really good chance to test themselves against talent across Europe. We were fortunate to have nine Bluebirds in the camp, and ultimately it is a testament to the work that goes on at the Club. We've got a really good group of young scholars in our U18 programme, and a really solid structure behind that in our Youth Development Programme.
"We want to continue to develop our programme so that we can carry on producing players who can get to the international stage. The ones who have done so this time have all done themselves proud, and I look forward to seeing them continue to work hard when they return to playing for Academy.
"We're really pleased that they've got their just rewards off the back of the work they've put in over that 12-day period and have earned that chance to go and test themselves against some top nations in the Elite Round in March next year."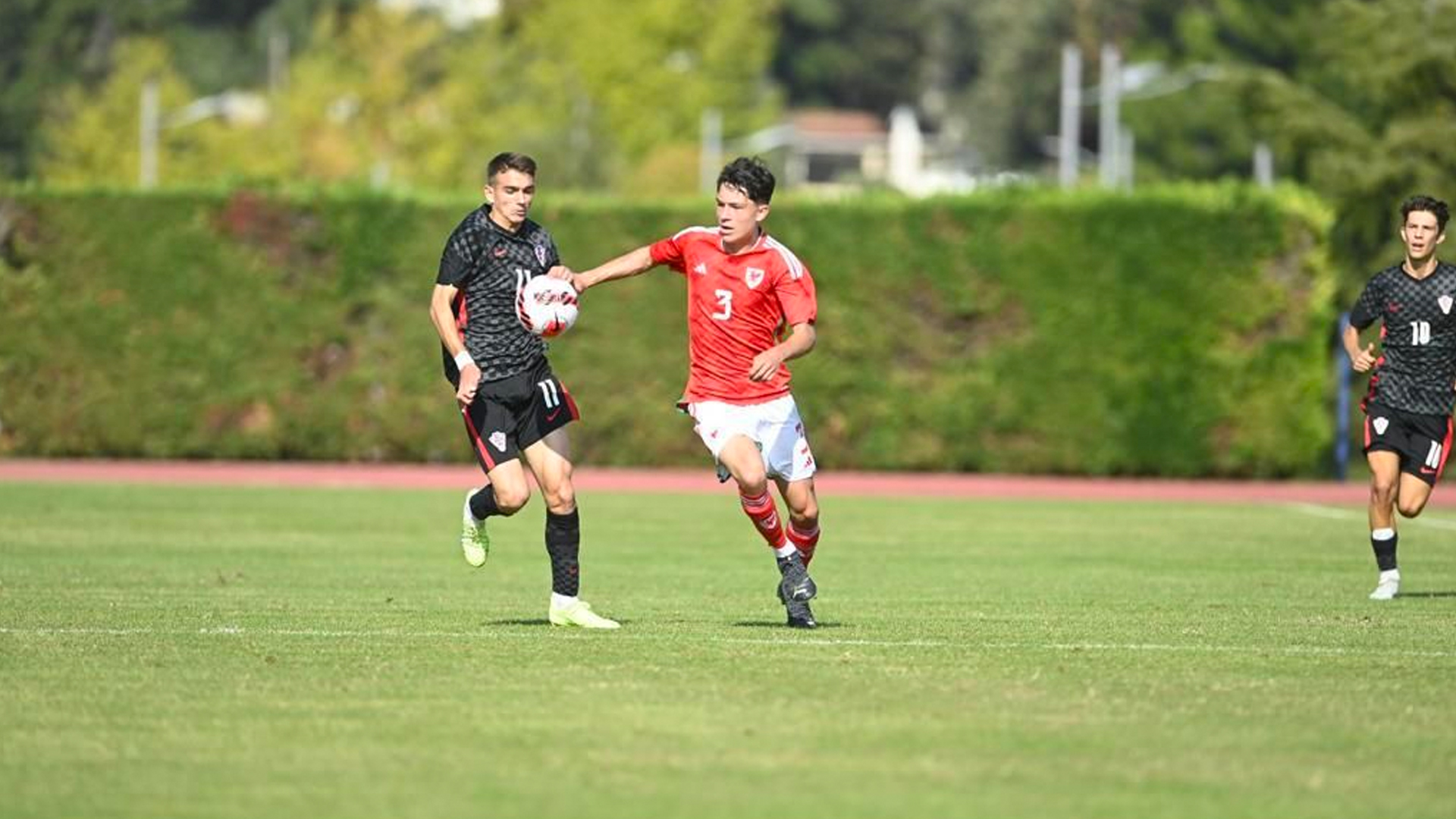 Having started in each of Wales' matches throughout the group stage, Luey Giles spoke of his pride in representing his country, as well as his desire to return to Club action…
"It's an honour to do this for my country, and to have qualified for the next stage is unbelievable," said Luey. "I've represented Wales for the last year, and there have always been a few familiar faces from the Academy!
90+9' minutes. What a way to equalize 😍

Luey Giles, anhygoel 👏#U17EURO | #TogetherStronger pic.twitter.com/L2F8WP0TPA

— Wales 🏴󠁧󠁢󠁷󠁬󠁳󠁿 (@Cymru) October 23, 2022
"Of course, I'm happy with the equaliser that I scored against Sweden! I was feeling really confident before taking it and knew that I had it in me when I picked up the ball for the free-kick. When it went in, words can't describe how I felt!
"We've got a while before getting into the Elite Round, so I can't wait to get back to playing for City in that time. It's an amazing feeling, I've been here all my life so it's always a pleasure pulling on the shirt."
Ronan Kpakio captains Wales U16 in Victory Shield campaign
Also representing his country over the last few weeks was young Academy player Ronan Kpakio, who took part in Wales' U16 side's campaign in the prestigious Victory Shield campaign, which was hosted in Waterford, in the Republic of Ireland.
Facing the Republic of Ireland, Scotland and Northern Ireland, the young Bluebird not only started in his country's opener against Republic of Ireland, but captained them too!
SGÔR TERFYNOL 🇮🇪 2-2 🏴󠁧󠁢󠁷󠁬󠁳󠁿 (5-4 pens)

The game goes to penalties and Ireland take the extra point. The Victory Shield continues Tuesday against Scotland.

⚽️⚽️ Elliot Myles #TogetherStronger pic.twitter.com/qMycOUmtn3

— Wales 🏴󠁧󠁢󠁷󠁬󠁳󠁿 (@Cymru) October 30, 2022
A terrific experience for the young defender, Wales led 2-1 at half-time, but were unfortunate to ultimately lose in a penalty shootout following a second half equaliser. The young Welsh side narrowly lost in their following matches to bring the competition to a close, with Ronan also starting in the final fixture against Northern Ireland, playing for the full 90 minutes against the Green and White Army.