12 Days of #BluebirdsCrimbo!
Community
13th December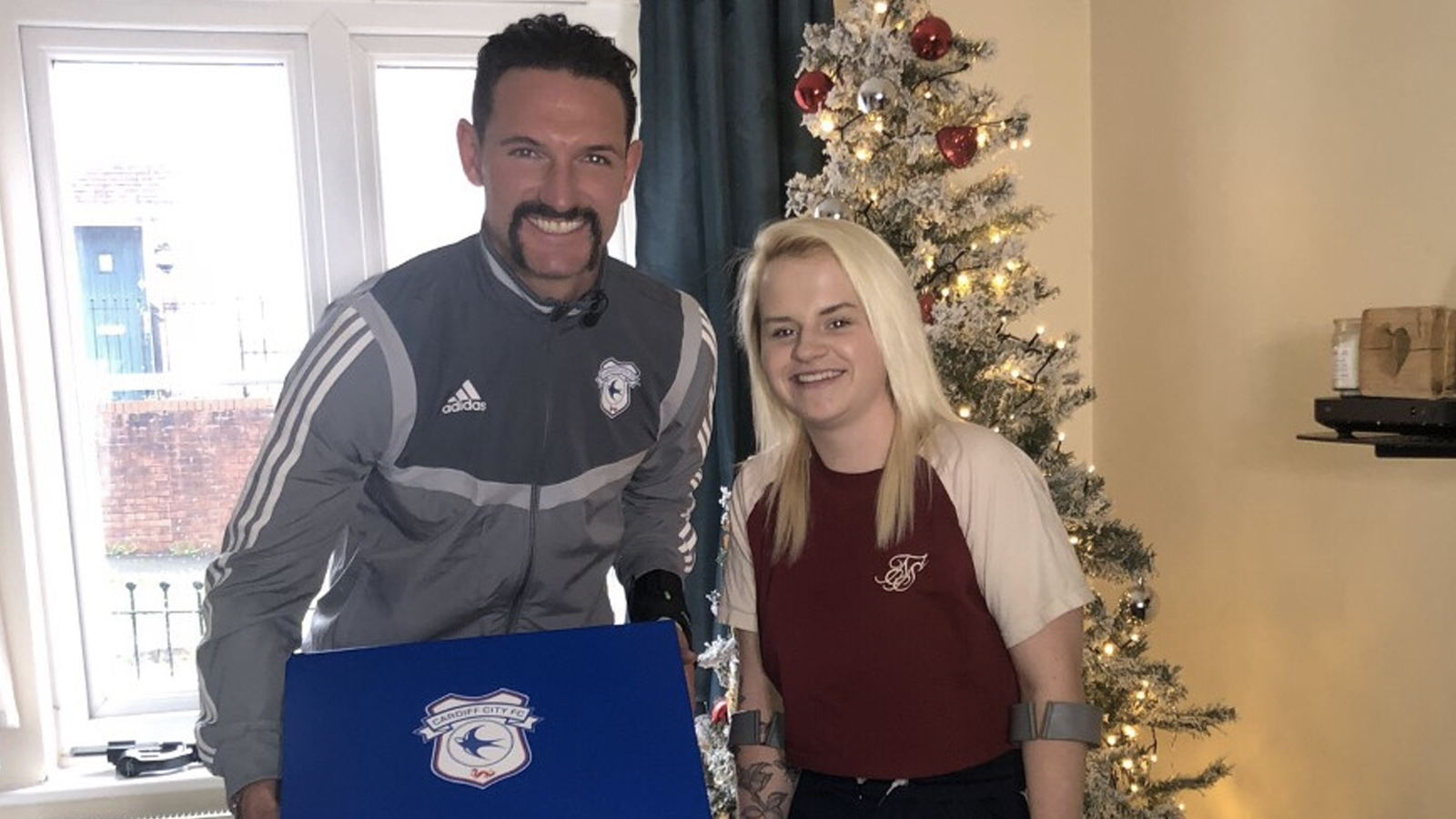 12 DAYS OF BLUEBIRDS CRIMBO | DAY ONE
Sean Morrison is first to pay a visit to a deserving Bluebird on day one of #BluebirdsCrimbo... 
This year, #BluebirdsCrimbo is a little different.
We asked you to nominate a deserving Bluebirds supporter for a very special visit from one of Cardiff City's first team players. 
The 12 days of Christmas traditionally run after the big day, but we're getting in the festive spirit early as we give something back to some very worthy City supporters.
For each of the next 12 days building up to Christmas Eve, a member of Neil Harris' first-team squad has paid a visit to a nominated fan or group, and you'll be able to watch each video on Cardiff City TV.
First up, Sean Morrison paid a visit to Chloe from Bridgend – a Season Ticket Holder who, despite recently injuring her ACL, still attends every game in the Canton Stand.
Merry Christmas, Bluebirds! 
#CityAsOne