Academy | 2021/22 U18 PDL fixture list released
Academy
29th July
Cardiff City's U18 side will begin their 2021/22 U18 Professional Development League campaign by travelling to face Hull City on Saturday, August 14th.
The Bluebirds will then host Peterborough United on August 21st, with more fixtures against Coventry City, Wigan Athletic and Colchester United scheduled in the following weeks.
The final fixture of the regular league campaign comes on May 7th, 2022, when City head to play against Sheffield United. The young Bluebirds will also take part in the PDL Cup, with their first fixture on Saturday, September 18th (opposition TBC.)
Please note: More information on attendance at these fixtures will become available as the season progresses.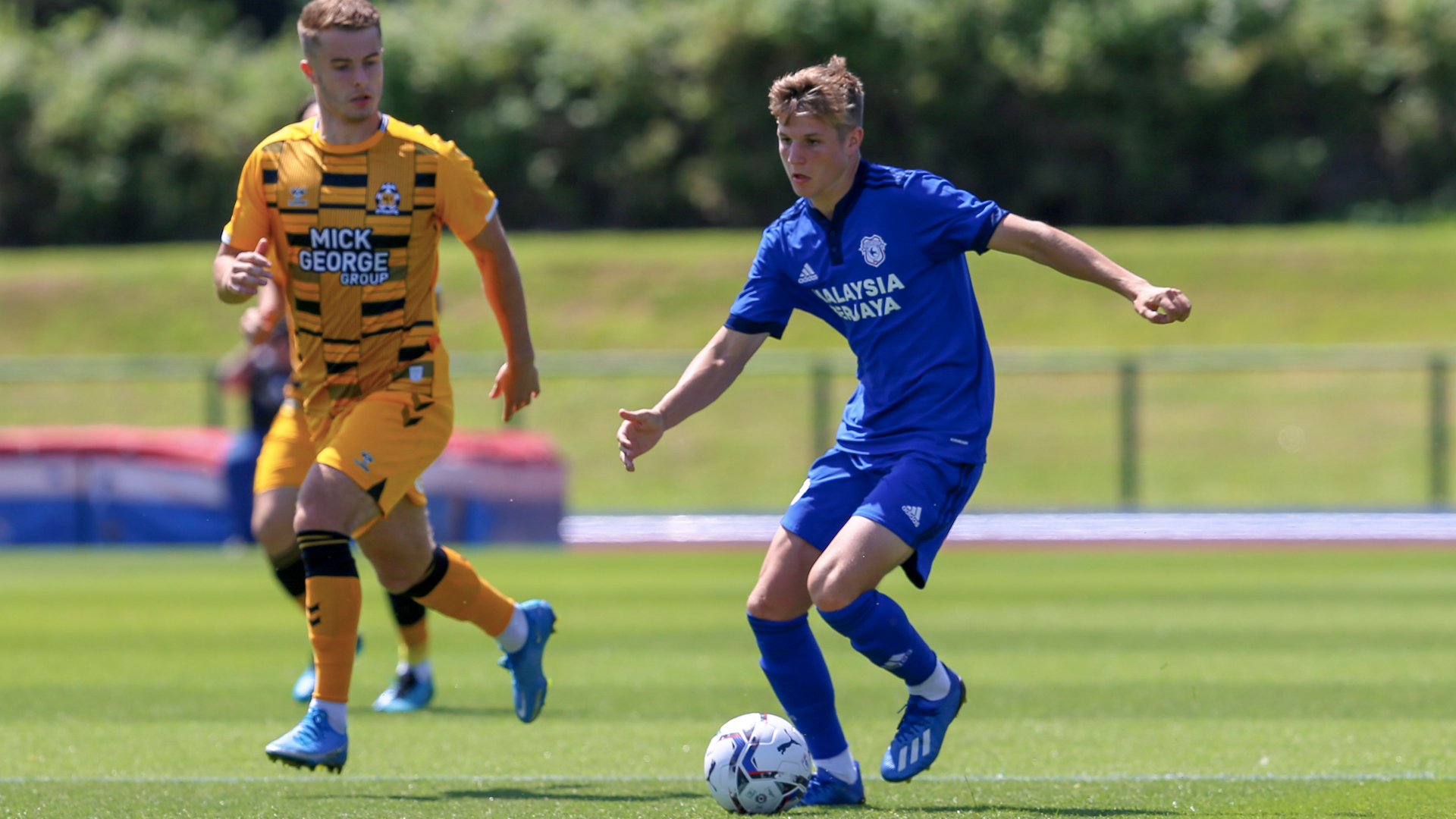 Cardiff City U18 fixtures for the 2021/22 PDL campaign are as follows:
Sat Aug 14 Hull City A
Sat Aug 21 PETERBOROUGH UNITED H
Sat Aug 28 Coventry City A
Sat Sep 11 Wigan Athletic A
Sat Sep 25 Colchester United A
Sat Oct 2 CHARLTON ATHLETIC H
Sat Oct 30 IPSWICH TOWN H
Sat Nov 6 Swansea City A
Sat Nov 20 QUEENS PARK RANGERS H
Sat Dec 4 Millwall A
Sat Dec 11 WATFORD H
Sat Dec 18 Bristol City A
Sat Jan 8 Queens Park Rangers A
Sat Jan 15 MILLWALL H
Sat Jan 22 Watford A
Sat Jan 29 BRISTOL CITY H
Sat Feb 5 SWANSEA CITY H
Sat Feb 19 Ipswich Town A
Sat Feb 26 COLCHESTER UNITED H
Sat Mar 5 Charlton Athletic A
Sat Apr 2 CREWE ALEXANDRA H
Sat Apr 9 Barnsley A
Sat Apr 23 SHEFFIELD WEDNESDAY H
Sat May 7 Sheffield United A