Academy | Four new appointments
Academy
7th February
Cardiff City Football Club is delighted to announce four new appointments within the Club's Academy.
Dane Facey is now Head of Academy Coaching following his time as Lead Youth Development Phase Coach, while Ben Clarke becomes Head of Academy Recruitment, James Wood Assistant Academy Goalkeeping Coach, and Brais Fernandez Academy Physiotherapist.
We caught up with Dane, Ben, James and Brais about their new roles…
Dane Facey - Head of Academy Coaching
"I'm extremely humbled and proud to be given the opportunity in this new role, to continue to support a tremendously dedicated and talented team of staff across the Academy, in enhancing our programme for aspiring young talents to flourish in our pathway.
"The most recent progression of many of our young players into our First Team squad, along with the trust shown in Steve Morison and Tom Ramasut in leading the Club forward this season, highlights the importance of an aligned pathway both for talented players and staff in the future."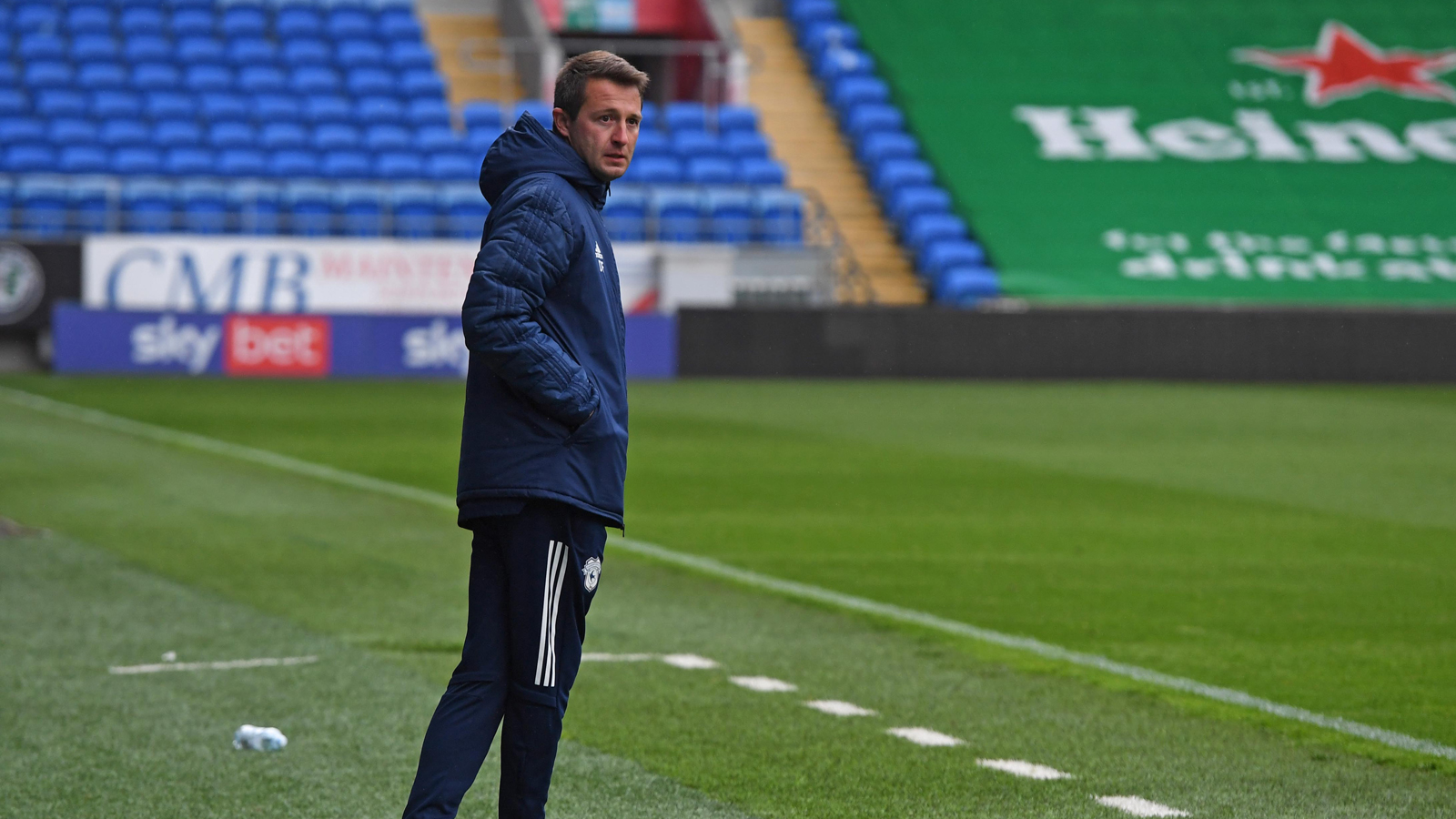 Ben Clarke – Head of Academy Recruitment
"It's a pleasure to be confirmed as Head of Academy Recruitment at Cardiff City. I'm fully committed to ensuring that the Academy recruits the most talented individuals in South Wales and the South West. 
"I hope to further strengthen the relationships we have with grassroots clubs and the local community. 
"At Cardiff City, we aim to provide local talent with the opportunity to develop holistically and progress through our programme. Players such as Rubin Colwill, Mark Harris, Kieron Evans, Sam Bowen and Isaak Davies - who have come from South Wales and progressed through the Academy - should be big inspirations to the next generation of local talent."
James Wood - Assistant Academy Goalkeeping Coach
"I am delighted to be given this opportunity to be part of Cardiff City and its Academy: the Club has always had an excellent reputation in developing local talent.
"I am looking forward to working closely with Andy Dibble and Darran Lovell, not just being part of the goalkeeping programme, but also learning from their experience and knowledge to develop my all-round coaching alongside the coaching staff in the Academy."
Brais Fernandez – Academy Physiotherapist
"It's an honour to have been offered the role of Academy Physiotherapist at Cardiff City. I'm delighted to be here and everyone at the Club couldn't have made me feel more welcome since I joined.
"These are exciting times at Cardiff City and I look forward to helping the players over the coming years."
Head of Academy David Hughes commented: "Adding to the current staff with James, Brais and Ben has ensured that we have further inspirational role models and expertise for our youngsters to learn from, as we seek to further maximise potential.
"Dane Facey moving from Lead Youth Development Phase Coach to Head of Coaching provides continuity for both coach and player development. Creating and promoting a pathway from within is as essential for staff as it is the boys moving through the pathway.
 "Our Academy staff are undoubtedly passionate and we pride ourselves upon developing rounded individuals in the Academy programme. We are excited to support the growth of the programme further with these exciting appointments."
Congratulations to Dane, Ben, James and Brais!