Academy | Siyabonga Ligendza shortlisted in South African Olympic squad
Academy
26th April
Having been selected in South Africa's preliminary squad for the summer's Olympic Games, Cardiff City U18 forward Siyabonga Ligendza may well be on his way to Tokyo this July.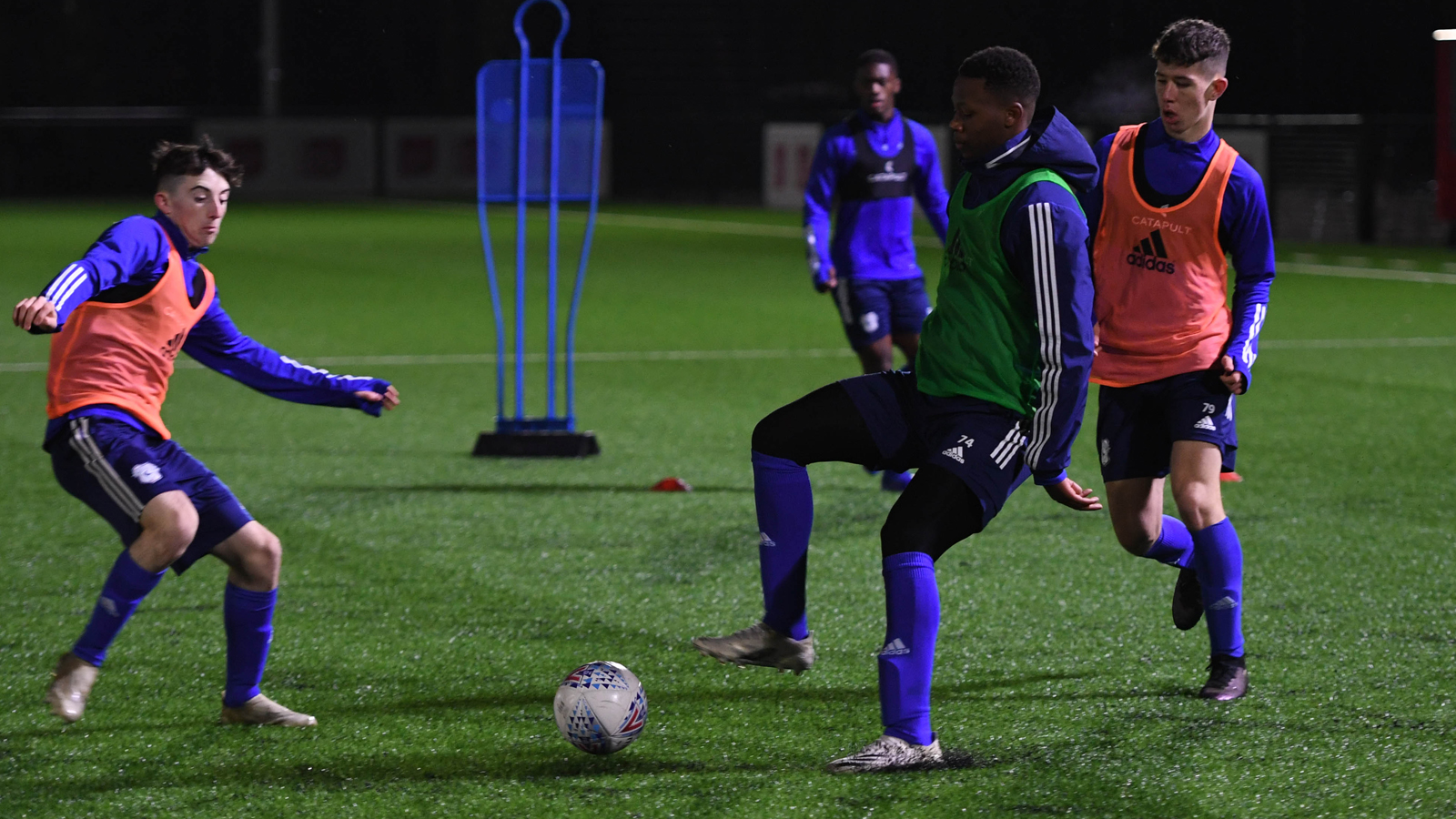 Following an impressive campaign playing for City's U18 side, the young Bluebird has caught the eye of the South African U23 side's head coach, David Notoane, who named Ligendza in his initial 40-man squad ahead of the journey to Tokyo.
As one of the three African nations competing in the Tokyo 2020 Olympic Games (keeping its name despite being delayed due to the Coronavirus pandemic), South Africa were recently drawn into Group A of the competition.
In Group A, they are set to play against host nation Japan, Mexico and France, with the top two sides from the group advancing to the knockout stages.
⚔️ The draw for the Men's #OlympicFootball Tournament has thrown up some intriguing clashes!#Tokyo2020 pic.twitter.com/aWBvZJw3Zq

— FIFA.com (@FIFAcom) April 21, 2021
Speaking to cardiffcityfc.co.uk about his inclusion in the initial squad selection, Siyabonga's excitement at the prospect of representing his country is palpable:
"I've found my feet a bit more as this season had gone on," he began. "I've started to score a few more goals in the past few weeks. I'm feeling happy about the way that I've been playing, and I want that to continue.
"I only found out when the head coach called me from South Africa. I didn't know a lot at the time about the situation with the Olympic Games this year, so when they called me saying that I was in this 40-man group my heart skipped a beat, I didn't know how to react to it! 
"I've always wanted to play for South Africa. It's where my family originates from, so I've always wanted to represent them. My mother is South African, and she was more excited about it than me to be honest! She was over the moon, and very proud."
The forward also praised the support that he's received from the Academy since the news broke, as he now eagerly awaits the closing matches of the U18 side's PDL campaign. With the final Olympic squad numbering only 22 players, he now wants to kick on with the remainder of the season...
"I've had a lot of really good support from the coaches, both throughout the season and about making the preliminary squad," explained the 18-year-old. "They've been joking a lot about getting me to the Olympics and onto that plane, and it clearly means a lot to them, as it does to me.
"It really would be something to look forward to. There are some good teams in there, especially with France in our group. 
"Firstly, I want to finish off this season as strong as we can, and hopefully get myself a few more goals in the process. It would be great to represent my country at that level, and to make my family and Club proud."