Academy | Young Bluebirds step up to remote training challenge
Academy
22nd October
Cardiff City Academy adapted to continue delivering sessions to their schoolboy players throughout the past month, during Cardiff County Council's local lockdown.
In-keeping with government measures, the young Bluebirds were supported with tailored training schedules and online resources.
Players living within the Academy training venue areas of Cardiff and Rhondda Cynon Taff took part in new training timetables, with separate sessions taking place at both Leckwith's Cardiff International Sports Campus' and USW Sports Park in Treforest.
Due to travel restrictions, players residing outside of these areas were issued with remote individual programmes by their phase lead coaches, helping them to continue their development away from the pitch.
Having provided a variety of remote training and learning opportunities to all of those affected, members of the Academy's coaching staff spoke to cardiffcityfc.co.uk about the new methods.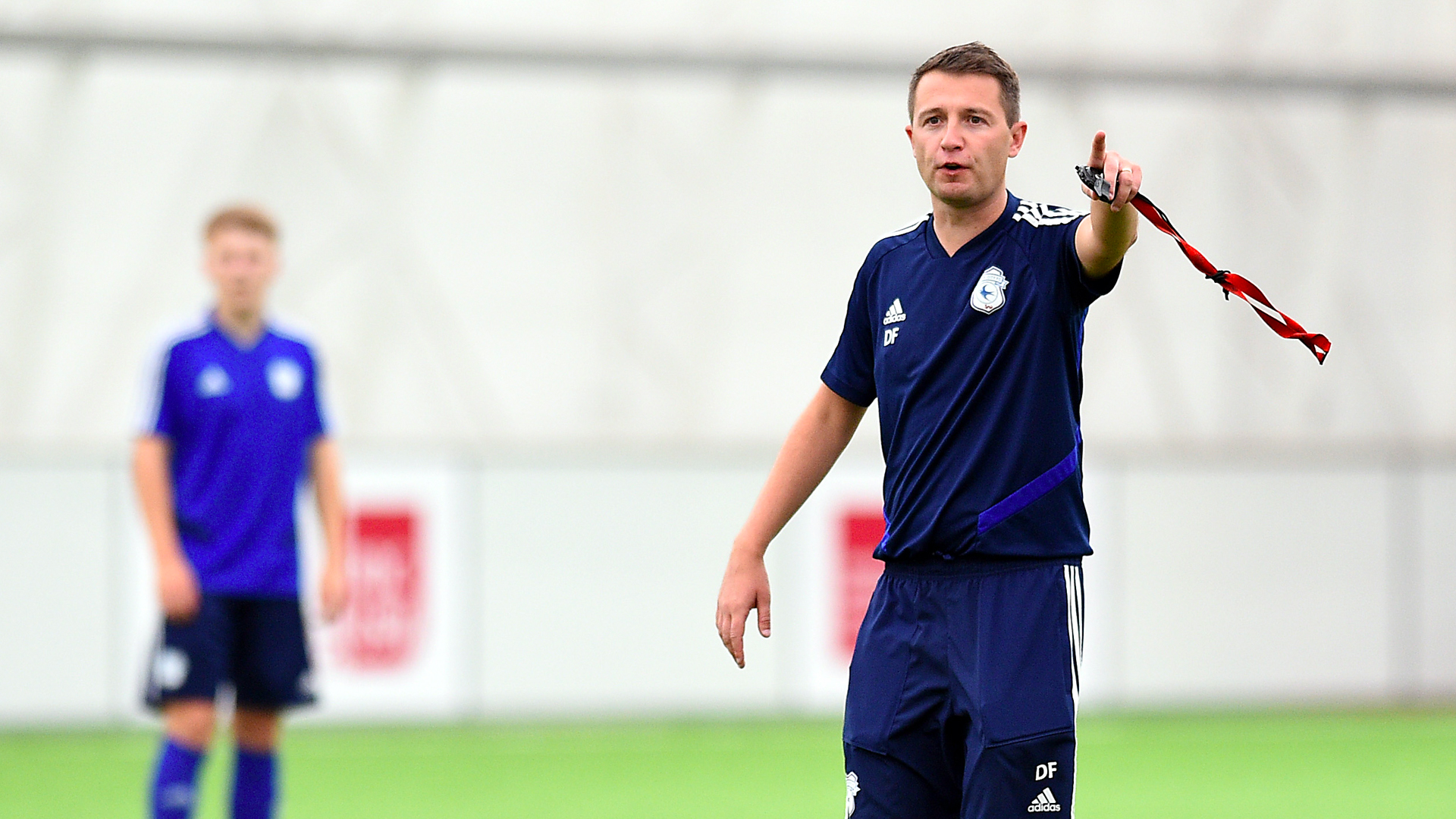 Dane Facey, Lead Youth Development Phase Coach, working with the Bluebirds' U13-U16 age groups, began by praising the positive approach of the players.
'It's been a challenging time," he said. "Particularly for those players working independently from home, but the attitude, maturity and application from them has been fantastic. We have also had those players working and training with local development centres and grassroots clubs, so we are indebted to that ongoing support over this period."
Tom Hutton, Assistant Youth Development Phase Coach, added: "The commitment of the lads during these challenging times has been excellent, both in the training ground with us and away from the Academy in their own time. Due to the players' positive mentality during the off period we have seen a real improvement in their technical skills."
Adaptive training and online sessions were provided for all of the Bluebirds' schoolboy age-groups, from U7s through to the U16s. Cardiff City's Foundation Phase coaches, working with the U7-U12s explained how the enthusiasm and drive of the young players was one constant amid such testing times. 
Lawrence Hallett, Lead Foundation Phase Coach, said: "Whilst under local lockdown travel constraints, we have been running remote training sessions twice per week via video link. The emphasis of the sessions has been primarily on physical conditioning, with football-based sessions requiring access to a playing area and external wi-fi."
These sessions have had a positive reaction from the young players, who have wholeheartedly stepped up to the challenge, as Foundation Phase Coach, Nathan McConville, added: "With all the players having different challenges in the areas they come from it has been a difficult time, but it has been great to see their enthusiasm and effort continuing. We have also had great support from the grassroots clubs all over South Wales, who have welcomed in our players to train and helped continue their development."
Keep up-to-date with the latest Academy news, interviews and reports at cardiffcityfc.co.uk and via the Academy's Twitter account here.