Airtec & City Women form partnership
Women
26th January
Cardiff City FC Women would like to place on record its thanks to Club partners, Airtec Solutions, for their support of the Bluebirds this season.
Airtec Solutions are our U19 & U16 Front of Shirt Sponsors for the 2022/23 campaign, as well as partners with our senior Women's side.
The company specialises in the following:
1.    Compressed Air and Vacuum System Consultancy
2.    HVAC Maintenance and Installations (temporary and permanent)
3.    Pipework design and Installation
4.    HSE Compliance delivering Written Scheme of Examinations, testing and inspecting.
5.    Air leak system detection, testing and full site audits
For more information about Airtec Solutions, visit: www.airtec-solutions.co.uk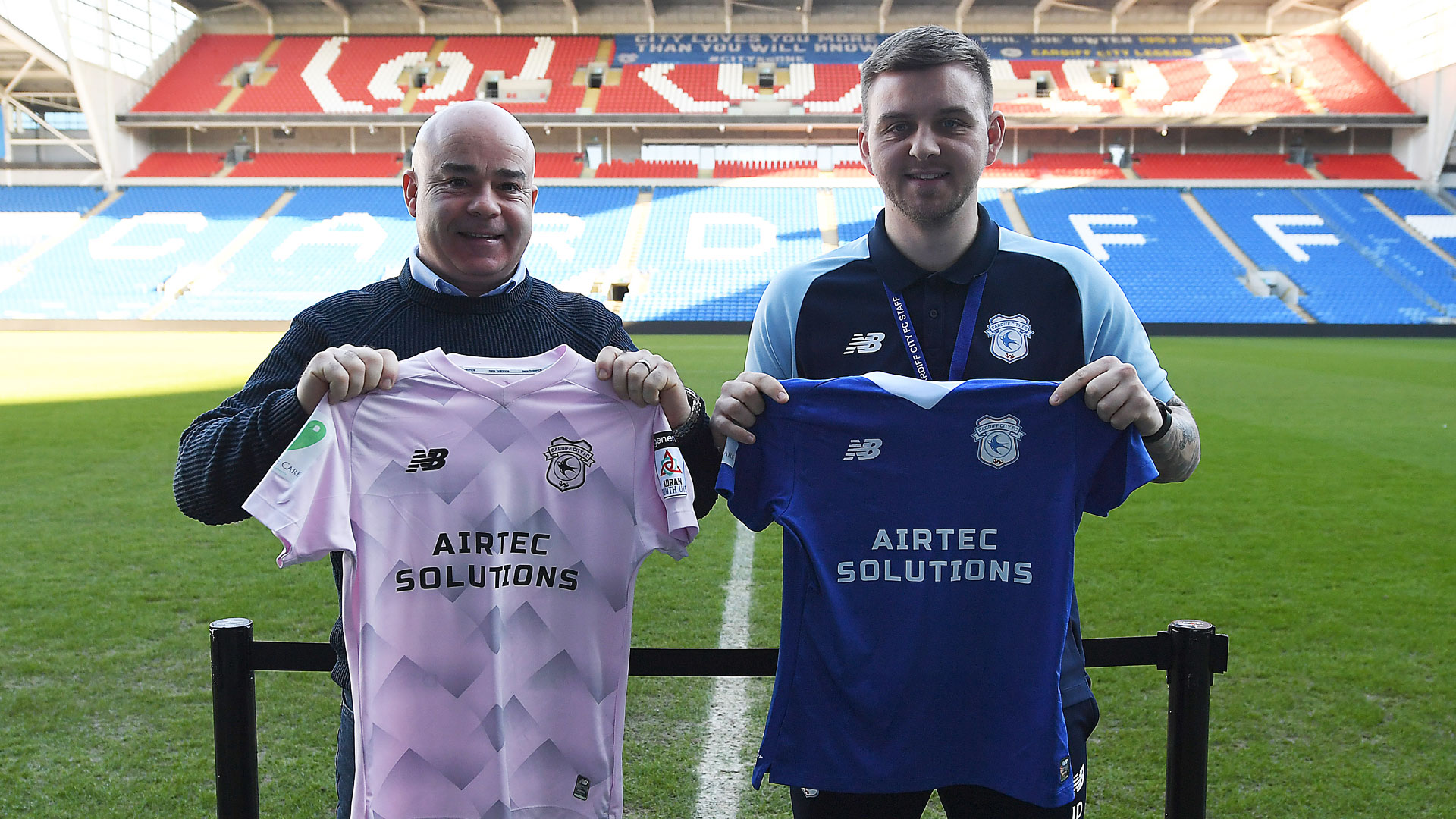 Speaking about the partnership, Iain Darbyshire, Head of Women's & Girls' Football at Cardiff City Football Club, said: "I am delighted to be entering into a new partnership with Airtec Solutions. Having known company director Paul Jones for a while, I am certain that we share the same passion for providing opportunities for female players across all ages. This sponsorship which extends across our three squads, is vital for continued development at Cardiff City FC and I look forward to working closely with Airtec Solutions in the coming months."
Paul Jones, Company Director at Airtec Solutions, added: "We are very excited to have agreed a partnership with Cardiff City FC Women. Supporting the female game is particularly special for us as a company as it shares the same passion and commitment we deliver to our customers. To support the growth of the female game in Wales means so much and we can't wait to see what both Cardiff City FC Women youth and senior teams go on to achieve this season."