Away Days - Travel Guide | Ipswich Town vs. Cardiff City
Club News
1st September
The Bluebirds visit Ipswich Town as we continue our 2023/24 Sky Bet Championship campaign.
Reprint requests will be made available for collection from the Away Ticket Office at Portman Road (next to the away turnstiles), from 1:30pm onwards on matchday.

Any tickets not yet collected have be sent to Portman Road for collection from the Away Ticket Office.
There will be no away ticket sales on the day, and supporters are advised not to travel without tickets.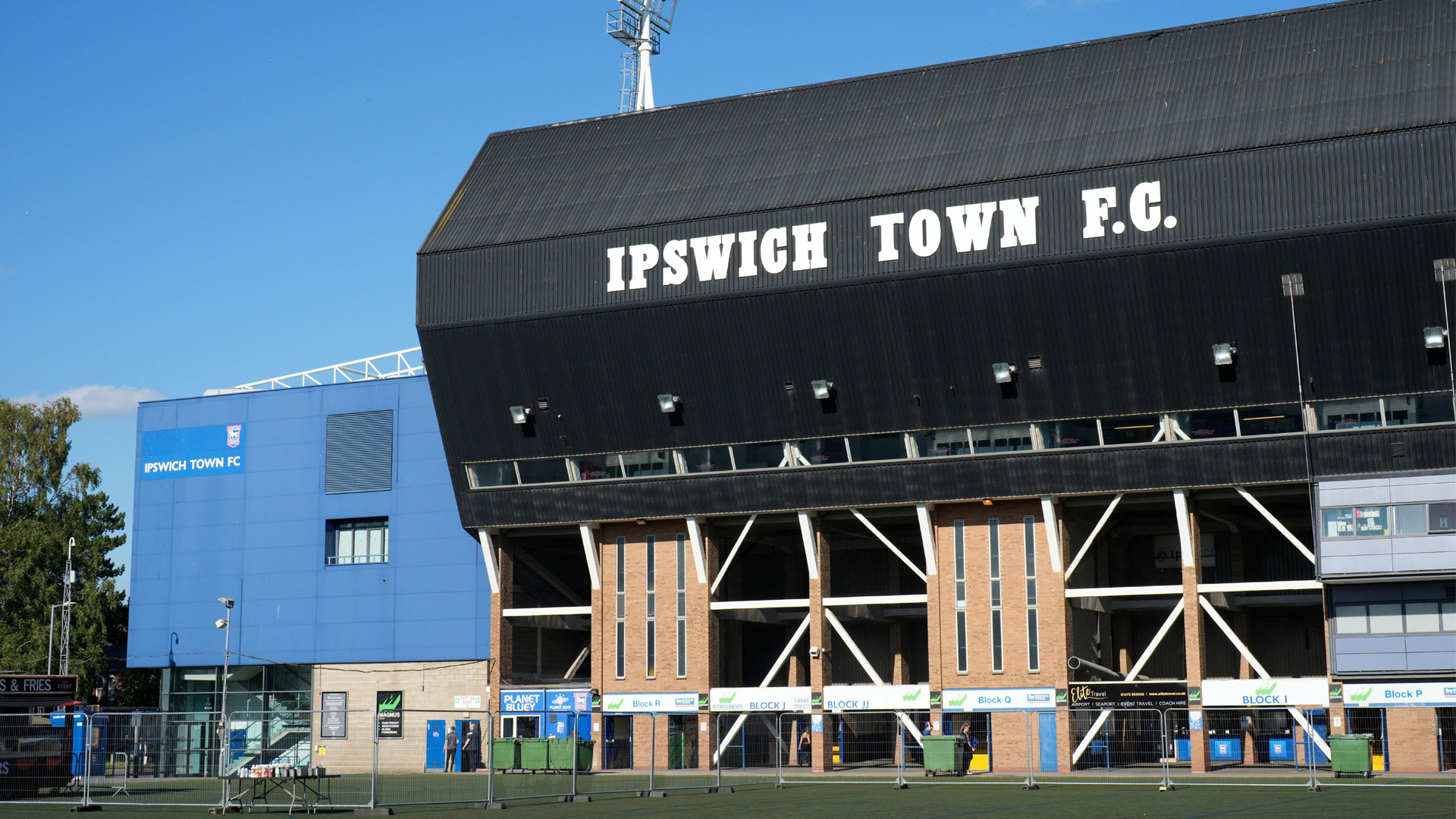 Travel Tips
By car: The journey by car or coach from Cardiff City Stadium to the home of the Tractor Boys will take approximately five and a half hours. The advised route is via the M4, M25 and A12.
Any fans using the A12 should note that there are two sets of long-term roadworks between the M25 and Ipswich. Road closures can be in place with diversions in place. Also, there is a likelihood of a lengthy traffic queue on the outskirts of Ipswich, at the A12/A14 Copdock interchange.
Fans using the A14 route should note that there are long-term roadworks between Bury St Edmunds and Stowmarket on the A14 which can cause significant delays. Overnight closures are not uncommon with diversions in place.
There is no official stadium car park, but there is parking all around the ground. The closest is a large car park on Portman Road (IP1 2BP) which is likely to have space up to 90 minutes before kick-off.
The Portman Road entry/exit for this car park will be closed from 15 minutes before the end of the game until 15 minutes after the game. Vehicle access via Friars Bridge Road remains open at all times.
There are also large car parks on West End Road (IP1 2DZ) and at the railway station (IP2 8AL). The town centre is less than 10 minutes' walk, and has numerous car parks.
Three car parking spaces are available for visiting disabled supporters. Spaces can be booked by contacting Ipswich Town's Disability Liaison Officer, Lee Smith, on 01473 400556. There is no charge for this parking, but note that the spaces are on the opposite side of the stadium to the away turnstiles.
By coach: Away coaches usually park in the West End Road car park, 5 - 10 minutes' walk from the ground. It is possible to arrange a drop-off nearer to the stadium for fans with mobility issues – please contact Ipswich Town's Disability Liaison Officer, Lee Smith, on 01473 400556 in advance of the game to arrange this.
By train: The route from Cardiff to Ipswich is a train from Cardiff Central into London Paddington. Then take the Elizabeth Line to Liverpool Street where you catch a train to Ipswich. The total journey time is usually around four hours.
Strike action on Saturday 2nd September means that services will be reduced and disrupted. Please make sure you check your journey for any updates before travelling to make sure your train is running. Short-notice cancellations may occur.
Greater Anglia have indicated that services that are running will operate between 07:00 and 23:00, with all last trains reaching their destination by 23:00, whilst Great Western Railway have warned that there will be an extremely limited service. If you are planning a weekend in Ipswich, note that 1st September is also a strike day. so do check before travelling.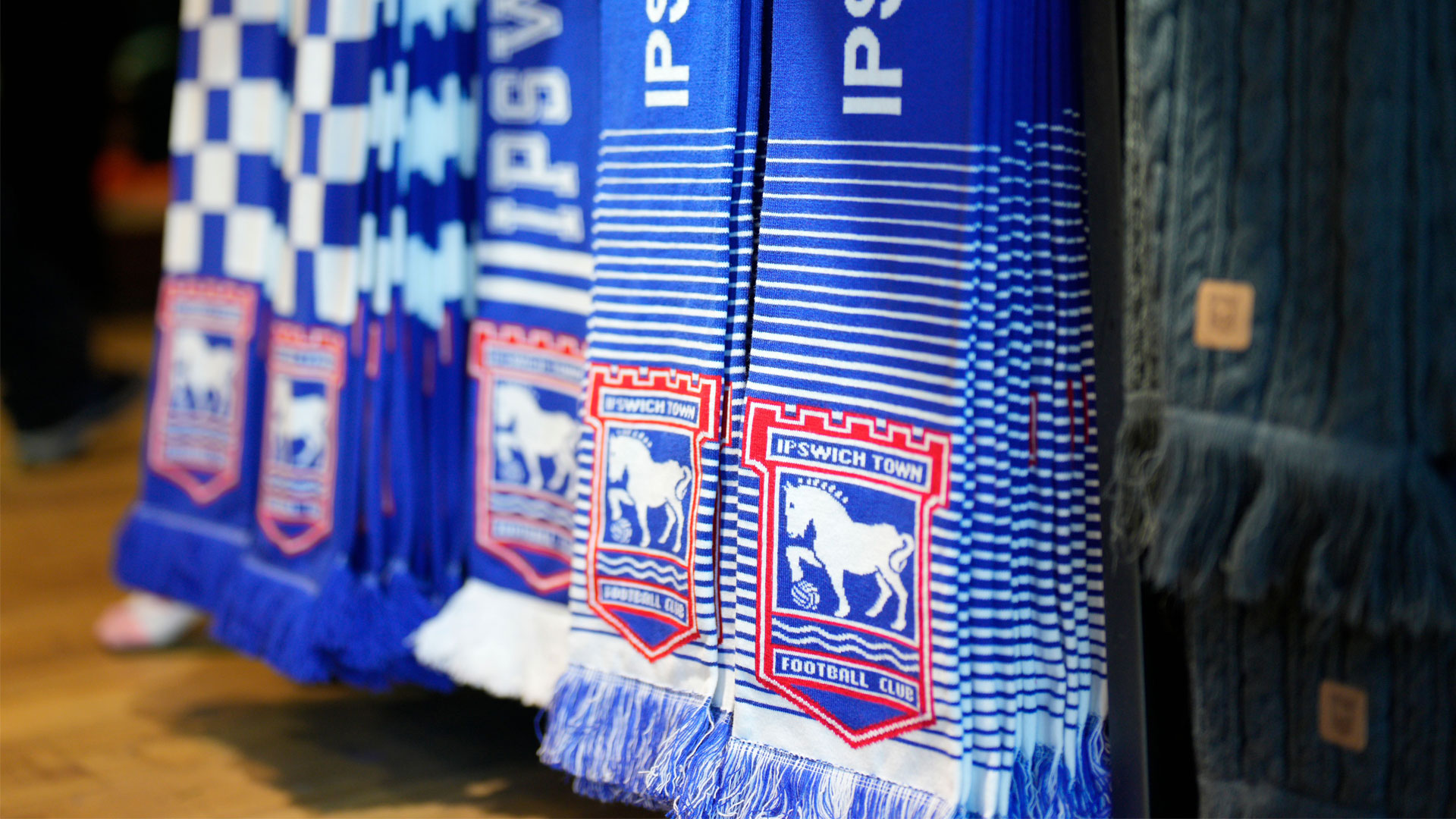 Away End
Portman Road is a traditional ground, with four separate stands. The away end is blocks V1 and V2 of the Cobbold Stand. This gives you a side-stand upper-tier view of the action, though it is an older stand, which celebrated its 50th birthday in 2021.
Ambulant disabled fans, who require limited stepped access, will be seated in the corner of block S of the lower tier of the Cobbold Stand. Ambulant disabled supporters wishing to sit in the upper tier can do so but please note that there is no lift access or accessible toilet facility in this area. As they do not have wheelchair spaces in the Cobbold Stand, wheelchair users are located with home fans in the Magnus Group West Stand. Four spaces are available.
Saturday's opponents offer radio headsets to supporters with visual impairments ran through Soccer Sight, who provide dedicated descriptive commentary allowing the supporter to sit anywhere in the stadium. If you would like to reserve headsets or you have any special requirements please contact Ipswich's Disability Liaison Officer Lee Smith on lee.smith@itfc.co.uk or 01473 400556.
If you experience or witness any form of discriminatory or offensive behaviour, please do not hesitate to anonymously text 07484 070422 with the row and seat number of the offender, followed by the nature of the problem.
Our Supporter Liaison Officer, Paul Corkrey, will be in attendance at the stadium on matchday. If you require any assistance, please contact him on 07484 070422. Alternatively, follow @CardiffCitySLO on Twitter for further supporter updates.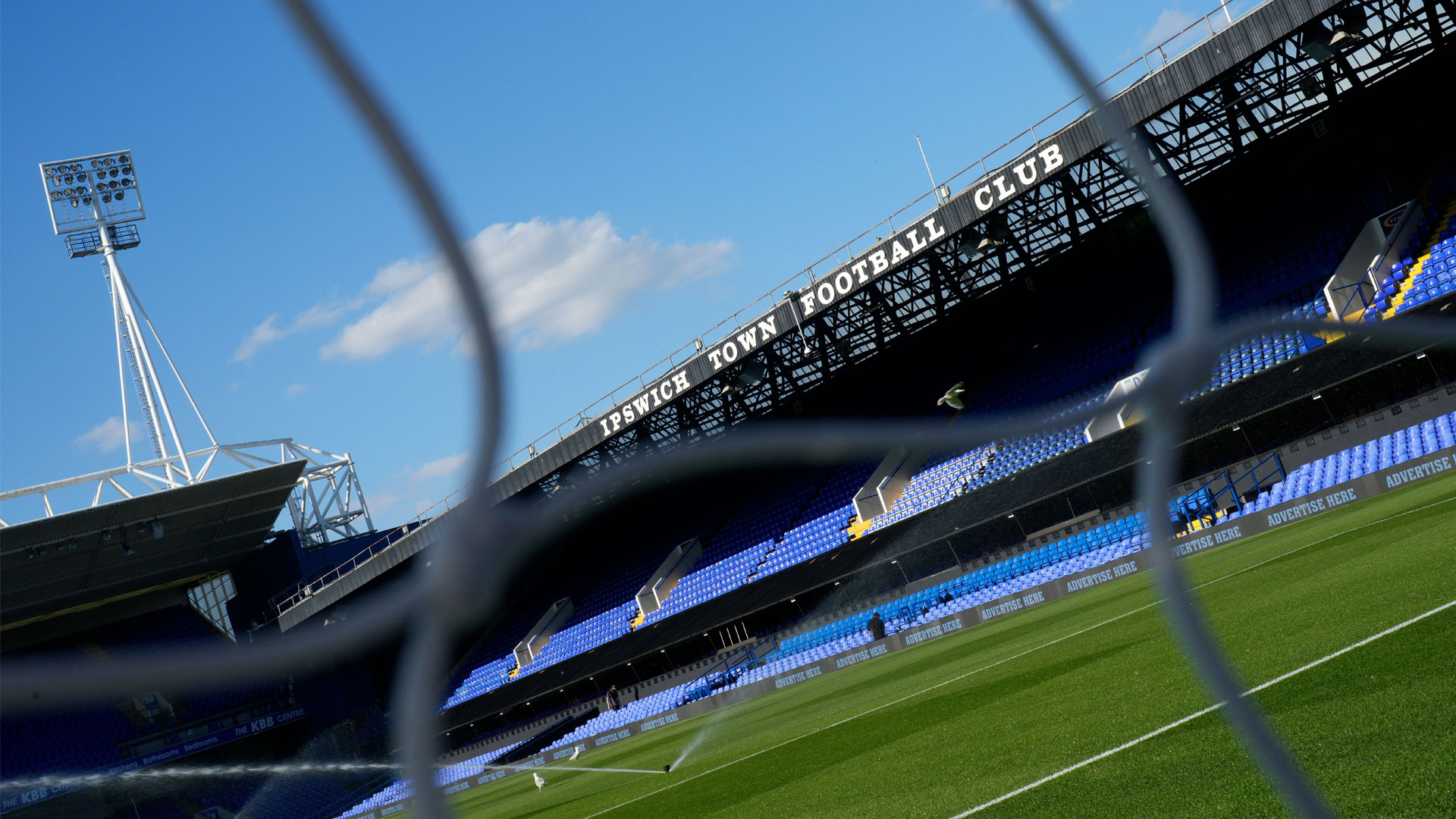 Pies and Pints
The Station Hotel is opposite the railway station, and is the official away pub. It has a garden and TV screens, with beers mostly from the Greene King stable.
Note that all food and drink kiosks are cashless. Card and contactless will be accepted. Food and drink facilities offer pies, sausage rolls, crisps and chocolate bars and more. Vegetarian options are also stocked.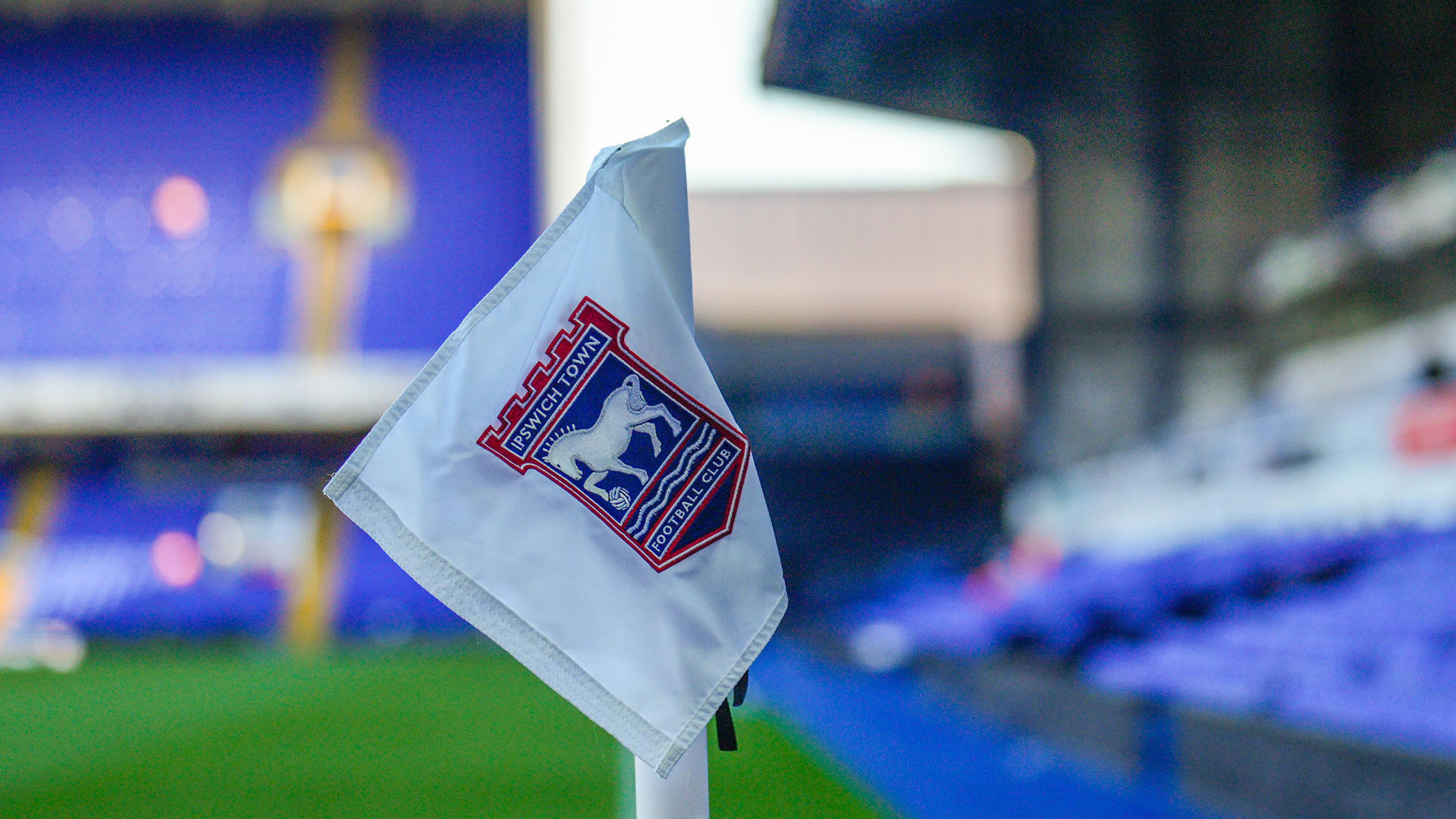 Tourist Time
If you're making the most of your weekend in Ipswich and spending some extra time in Suffolk, why not check out some of these top tourist attractions?
• New Wolsey Theatre - one of the UK's leading regional theatres, with a year-round programme of great plays and shows, including their own productions and national tours.
• Christchurch Park, Mansion and Gallery – a huge, 70-acre park just north of the town centre, including a Tudor mansion which houses a renowned (and free) art gallery (with a permanent display of local artist John Constable)
• Felixstowe - just 15 miles (15 minutes, via the A14) away to the east, a traditional seaside resort (there's a pier and the promenade stretches for a couple of miles) and major container port, which includes a fantastic viewing point, where you can see shipping movements and the loading / unloading of the world's largest container ships.