#BluebirdsCrimbo 2022 | Grand Prize Draw
Community
1st December
Bluebirds Crimbo returns for another year, with plenty of prizes to be won in the lead-up to Christmas!
We will be giving away 12 Cardiff City prizes via our social media channels between December 12th and Christmas Eve, with the Bluebirds First Team squad getting involved every day!
Keep an eye on our social media channels for your chance to win!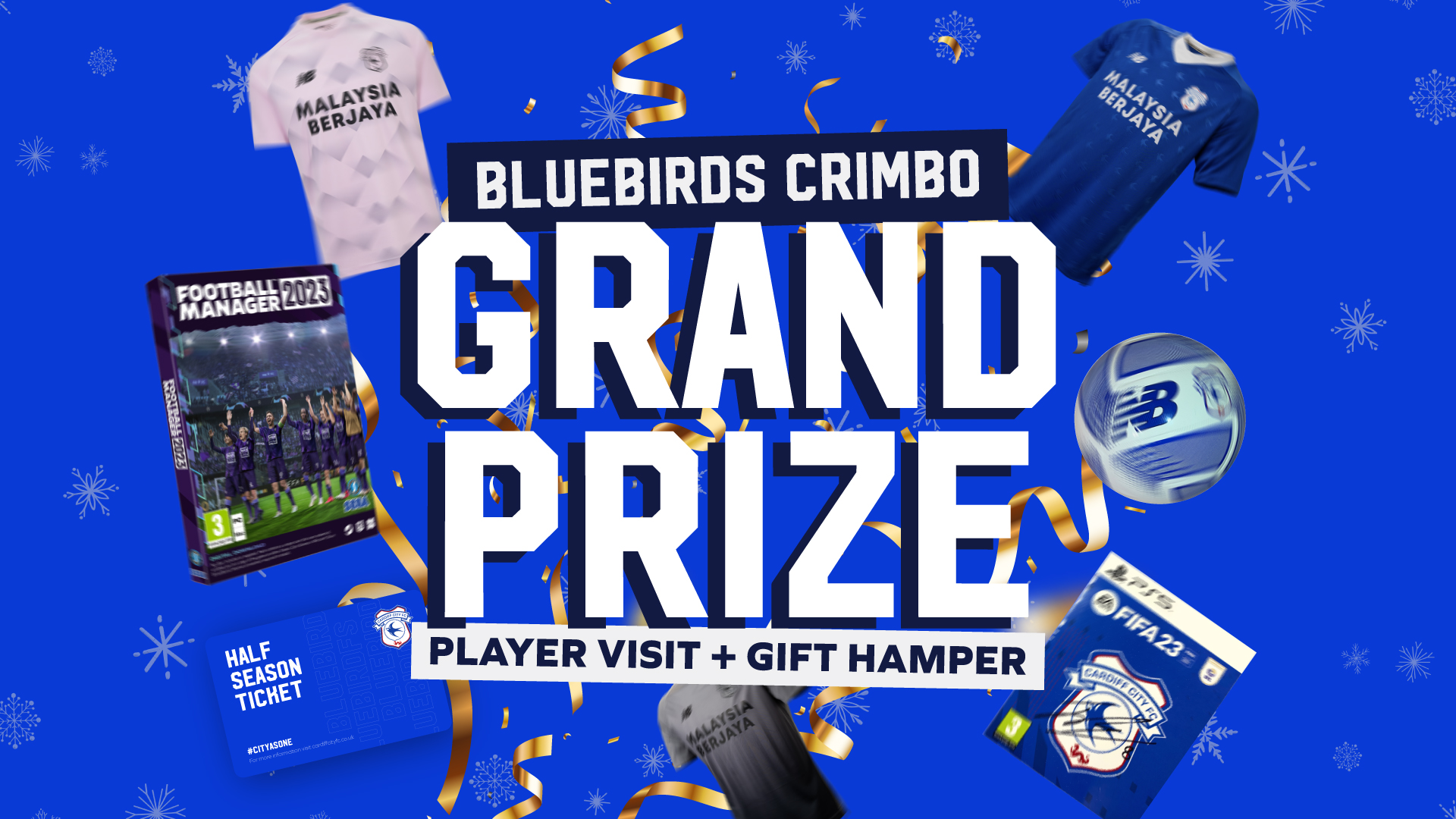 For the first time, City supporters can also enter our Grand Prize Draw! One lucky winner will receive a special Cardiff City hamper which contains all 12 of the prizes from our social media competition!
To enter the Grand Prize Draw, simply click here and complete the form.
Entries for the Grand Prize Draw are open now, and close at 11pm on Thursday, 15th December.
You must be 18 or older to enter the Grand Prize Draw. To view the full Terms and Conditions for this competition, click here.
Best of luck, Bluebirds!