Cardiff City TV | Huddersfield Town (A)
Club News
4th March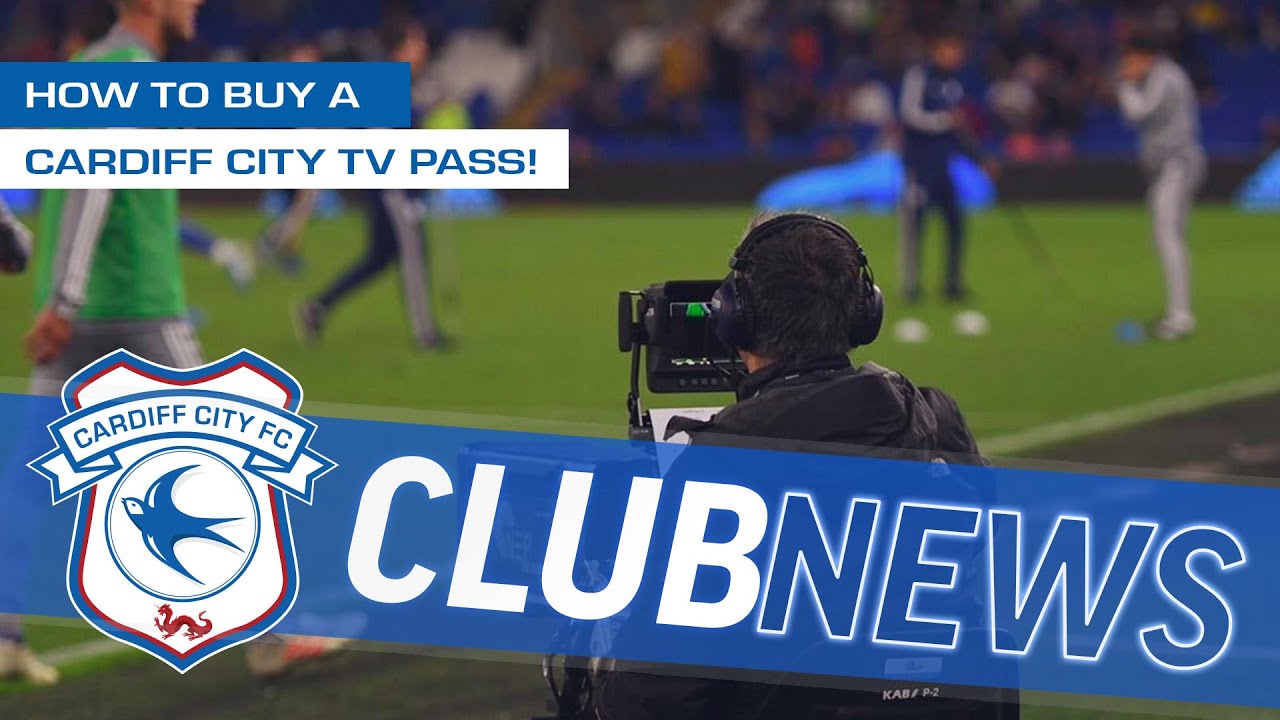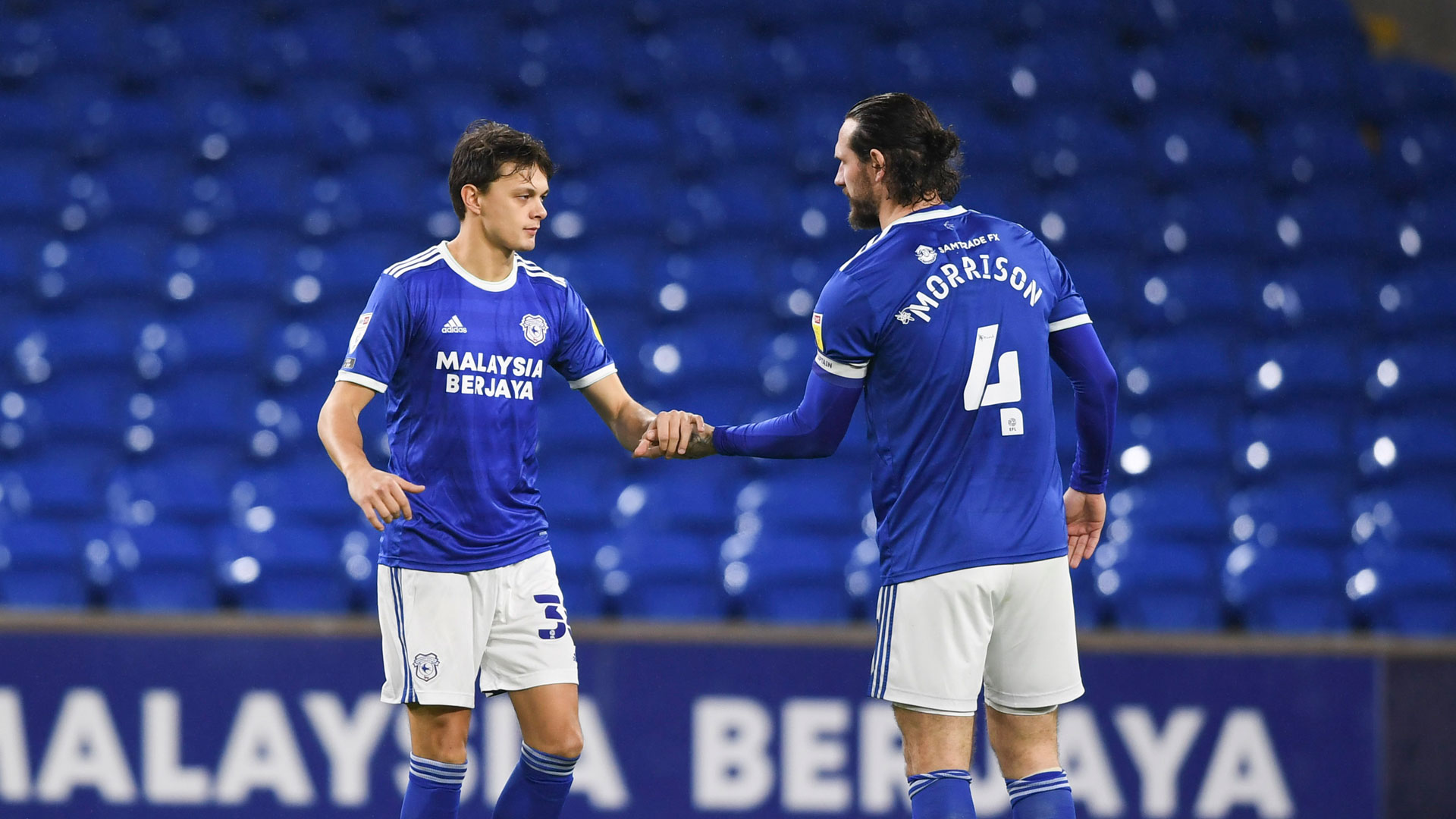 Next Up
Match Passes are now available for City's upcoming fixtures against Watford (13/03/2021) and Stoke City (16/03/2021)! Click here to view available packages.
International options are available here, subject to location.
Streaming support
 
Cardiff City TV's live video content is available via desktop, mobile browser and the official Cardiff City FC app.
 
Recommended browsers for watching live video are Mozilla Firefox and Google Chrome.
 
For any technical issues regarding streaming, please email cardifftvsupport@streamamg.com during the match in question.
Exempt countries
Europe: Albania, Cyprus, Faroe Islands, Gibraltar, Hungary, Liechtenstein, Luxembourg, Malta, Moldova, Netherlands, San Marino, Ukraine.

Middle East and North Africa: South Sudan.
Asia: Afghanistan, Bangladesh, Bhutan, Brunei, Cambodia, China, East Timor, Hong Kong, Indonesia, Japan, Malaysia, Maldives, Mongolia, Myanmar, Nepal, North Korea, Pakistan, Philippines, South Korea, Sri Lanka, Taiwan, Thailand.

Caribbean: Belize, Bermuda, British Virgin Islands, Cuba, Puerto Rico, St Barthelemy, St Helena, Ascension & Tristan da Cunha, St Kitts & Nevis, St Martin, St Vincent & the Grenadines, US Virgin Islands.
South America: Falkland Islands.
Oceania: American Samoa, Christmas Island, Cocos Islands, Cook Islands, Federated States of Micronesia, Fiji, French Polynesia, Guam, Kiribati, Marshall Islands, Nauru, New Caledonia, Niue, Norfolk Islands, Northern Mariana, Palau, Papua, New Guinea, Pitcairn Islands, Samoa, Solomon Islands, Tokelau, Tonga, Tuvalu, Vanuatu, Wallis & Futuna.
Please note, countries are subject to change.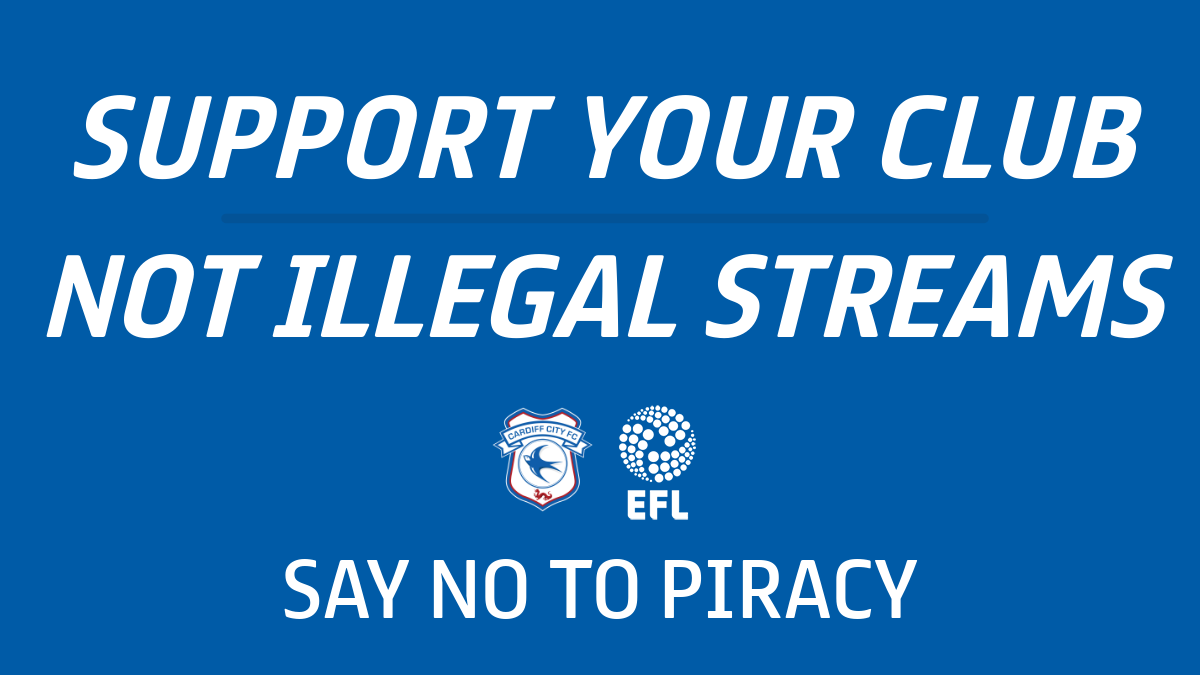 Illegal streaming
Cardiff City TV is for private and personal viewing only. Any illegal redistribution of Cardiff City TV content will be reported to the EFL and relevant enforcing authorities.
Retransmitting content and live matchday streams, including in pubs, is a direct violation of service's Terms of Use – it is against the law and it is financially impacting the Club.
Should you see a Cardiff City TV stream being shared illegally, please email tv@cardiffcityfc.co.uk.
Thank you for your cooperation and continued support.