Cardiff City vs. Carlisle United: Your Matchday Guide!
Community
3rd January

ALL EMIRATES FA CUP THIRD ROUND FIXTURES THIS WEEKEND WILL BE DELAYED BY ONE MINUTE TO ENCOURAGE FANS TO 'TAKE A MINUTE' TO THINK ABOUT LOOKING AFTER THEIR MENTAL HEALTH, AS PART OF THE HEADS UP CAMPAIGN.
The move will see all 32 ties (excluding replays) kick-off one minute later than their traditionally scheduled broadcast and non-broadcast timeslots, for example 3.01pm, 12.16pm and 7.46pm – or in the Bluebirds' case, 3.01pm against Carlisle on Saturday.
The two teams will join for a pre-match photo with the Heads Up banner, to show their backing for the work done by the FA through their mental health campaign, which has been launched together with Public Health England's Every Mind Matters.
It is hoped that the initiative will raise awareness of the importance of looking after our mental health, with 60 seconds representing just the first step in the journey to improved wellbeing. During the minute delay, fans will be encouraged to consider the positive impact 60 seconds can have on their own wellbeing or in supporting a friend or family member.
Heads Up is partnering with Public Health England's Every Mind Matters across the Emirates FA Cup Third Round to draw attention to the simple steps we can all take to look after our mental health and wellbeing.
The partnership will signpost to the free, online Every Mind Matters resources and 'Your Mind Plan' tool, which fans can use to create a personal mental health action plan, providing them with a tailored set of simple self-care actions.
In conjunction with Heads Up charity partners Mind, CALM, Heads Together and Sporting Chance, fans will also be provided helpful tips and advice on how they can approach managing their mental health.
Spearheaded by HRH The Duke of Cambridge, the Heads Up campaign harnesses the influence and popularity of football to encourage more people – particularly men – to feel comfortable talking about, and taking action to improve, their mental health and to recognise that mental fitness is just as important as physical fitness.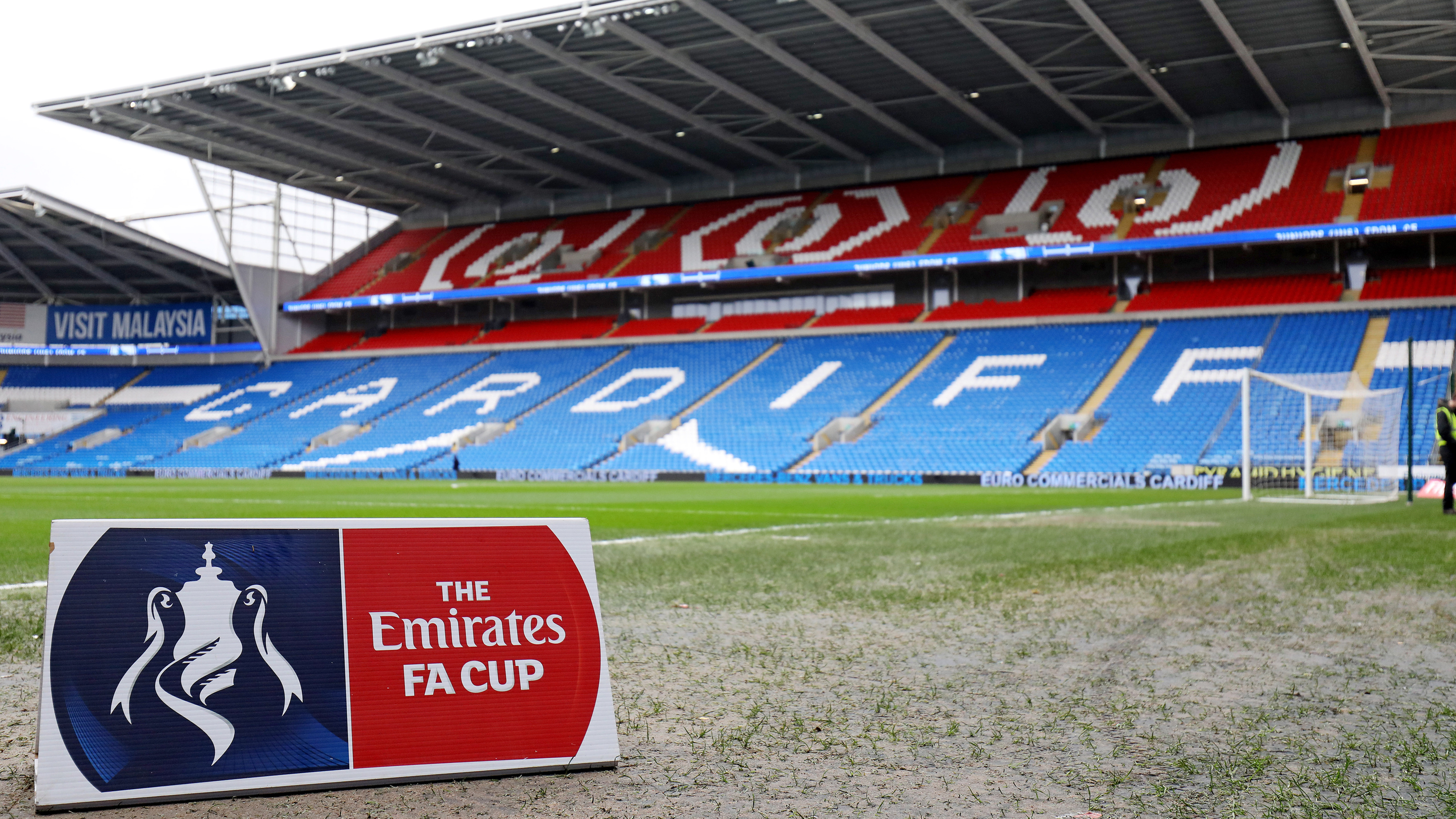 Getting to CCS
Have you sorted how you're getting to CCS on Saturday? There are plenty of ways to reach the ground, whether you're travelling from the city centre or from further afield, and arriving by car, foot or public transport!
There are plenty of ways to get to CCS if you decide to use public transport, with there being two railway stations within walking distance of the ground (Grangetown and Ninian Park).
Cardiff Bus will be running their shuttle service from the city centre to CCS from Wood Street on Saturday afternoon! Buses will be leaving the city centre at 1pm, 1:30pm, 2pm, and 2:30pm.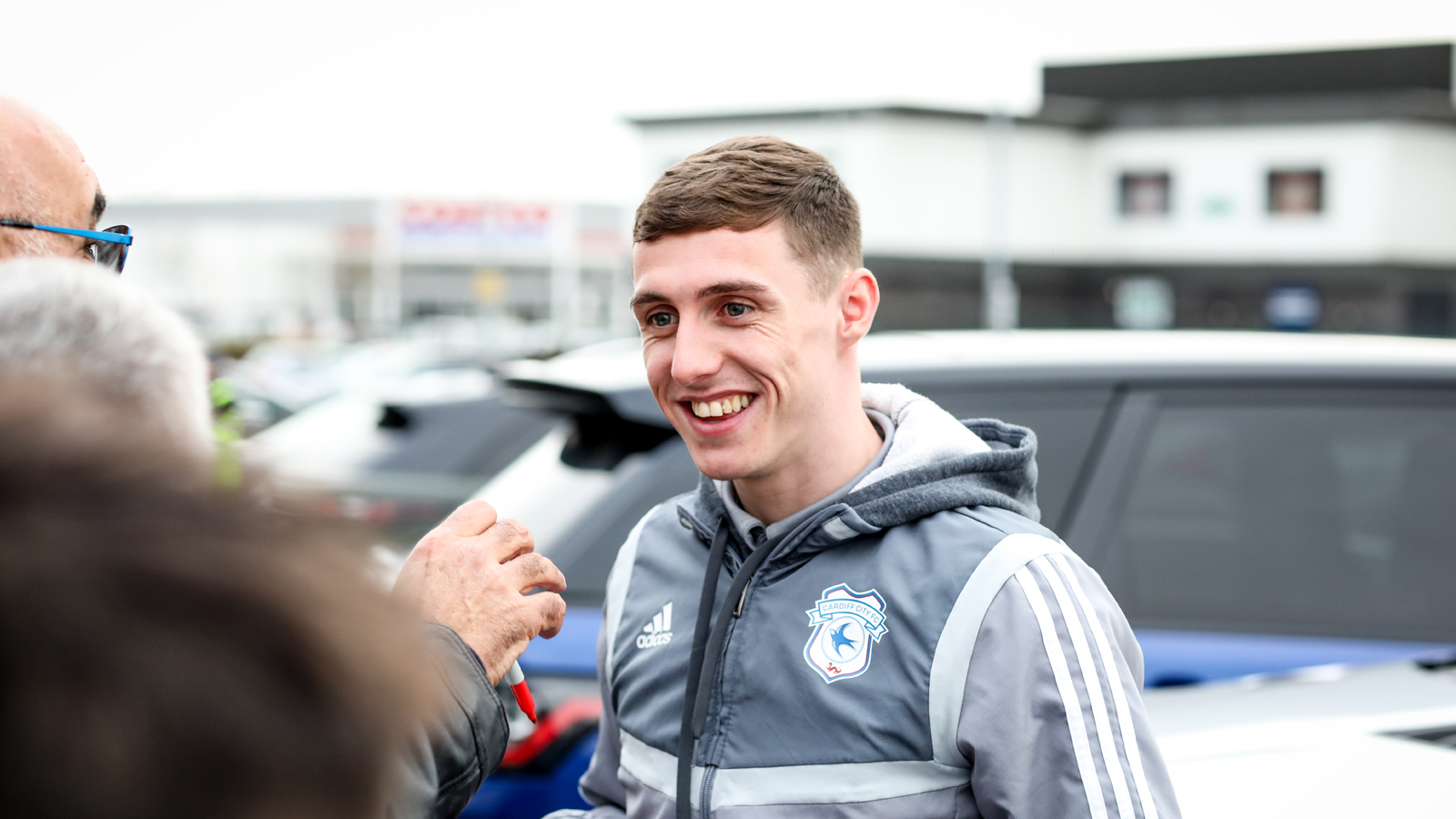 Arrival
Saturday's match against Carlisle United kicks off 3:01pm, with the gates at Cardiff City Stadium opening a little over an hour and a half before at 1:30pm!
The TV Network will begin its schedule of programmes from then. The First Team, Development side, Academy and Women's Team are all covered on matchdays, thanks to Cardiff City TV.
You can enjoy all of our matchday programming in every stand on our 110" RICOH projector screens.
Once you get to the ground, regardless of which stand you're sitting in you will find that there is plenty to do!
Keep an eye out for Cardiff City's own Club mascot, Bartley Bluebird! He will be out and about around CCS ahead of kick-off and during the match on Saturday afternoon, and can't wait to see all of the City supporters who have come to support the boys! Make sure that you say hello to Bartley if you see him!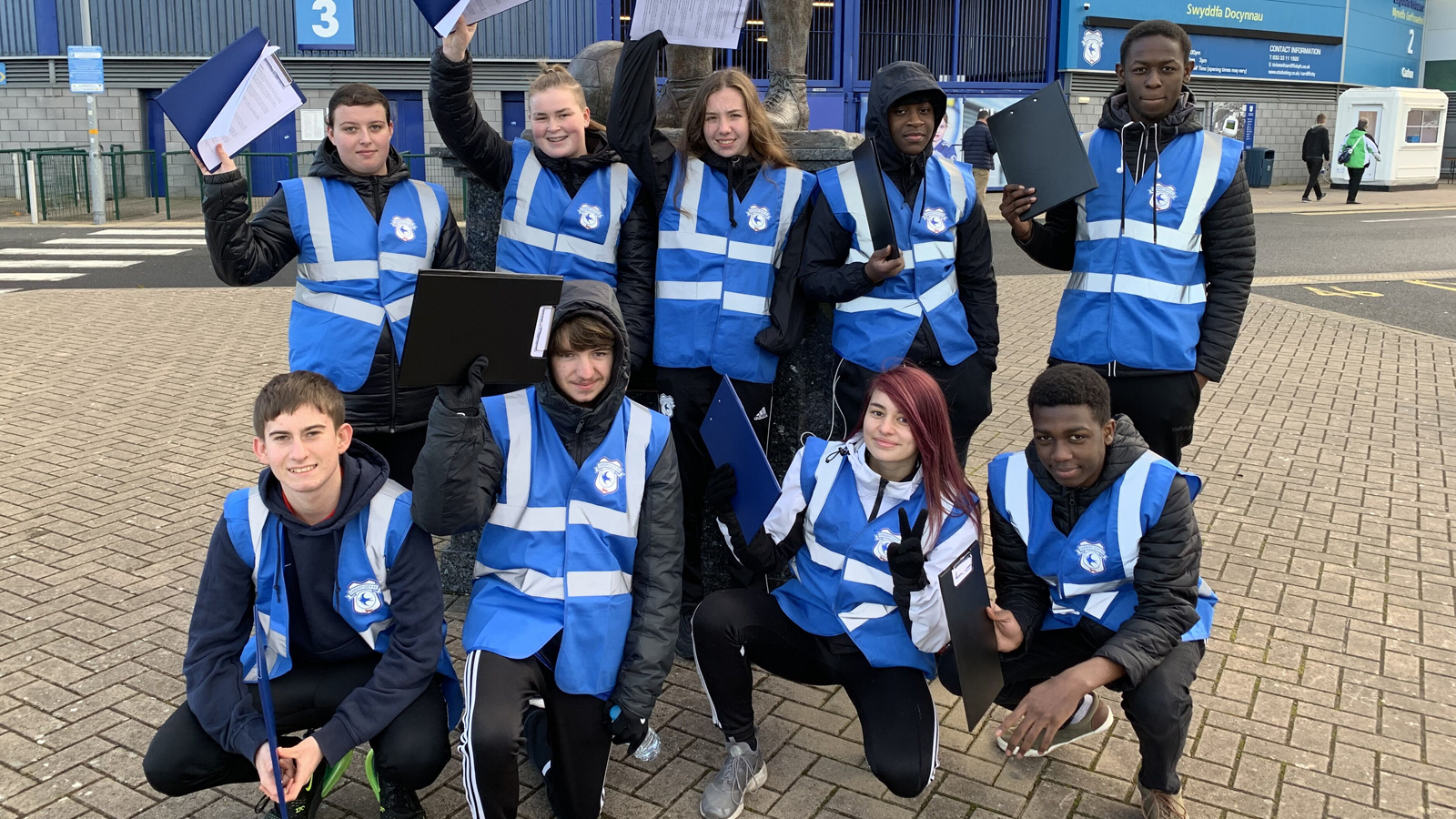 You may have noticed some new faces around the stadium lately. Our new team of assistants were hard at work during our last few home fixtures as part of our goal to really make sure we are supporting City fans the way you support the Club. 
Our group of "Here to Help" assistants will be your first point of contact upon arrival, ready and waiting to welcome you to the home of the Bluebirds on Saturday afternoon. They will be stationed outside Cardiff City Stadium well ahead of the crowd, before making their way into the concourse half an hour before the match kicks off.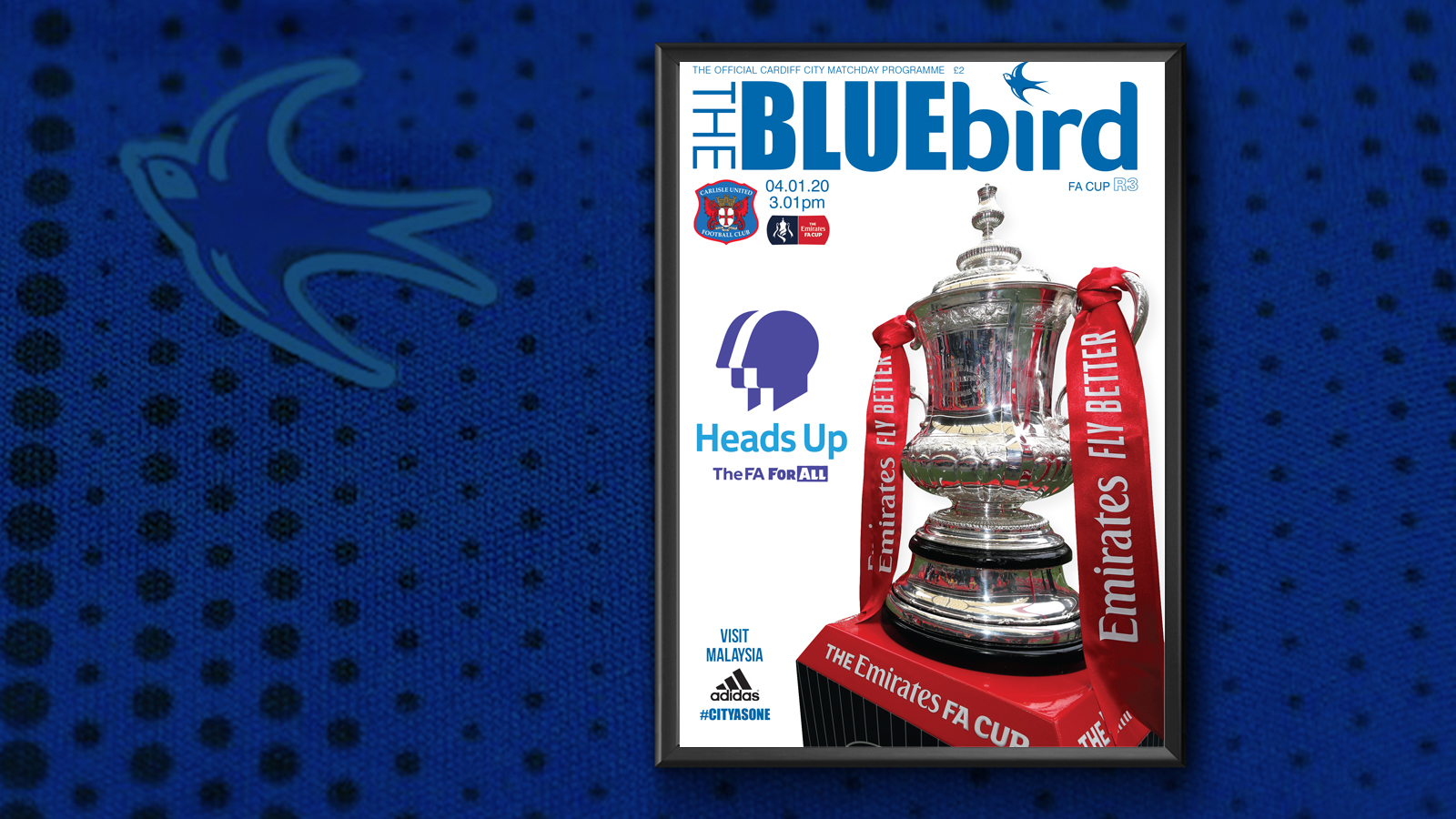 Keep an eye out for Saturday's issue of Cardiff City FC's official matchday programme, The Bluebird, which will be out ahead of the match! The Bluebird is available around CCS ahead of kick-off, so why not pick up your copy ahead of heading into the ground for only £3!
If you're after a pre-match snack or a drink to have at half-time on Saturday afternoon, then look no further than our kiosks located around CCS! For a taster of what we have on offer, click here now.
Cardiff City Football Club is delighted to announce the launch of an audio description commentary service at Cardiff City Stadium to promote access for all football fans.The service, provided by Alan March Sport Ltd, will be available at all future home fixtures also.
The free to use service for blind and vision impaired spectators will be available to both home and visiting fans, with our team of trained audio describers keeping up with play to the second to ensure listeners know exactly where the ball is and what is happening on the pitch.
To register your interest and book a receiver, email adam.gilliatt@cardiffcityfc.co.uk ahead of Saturday's game. Click here for more information.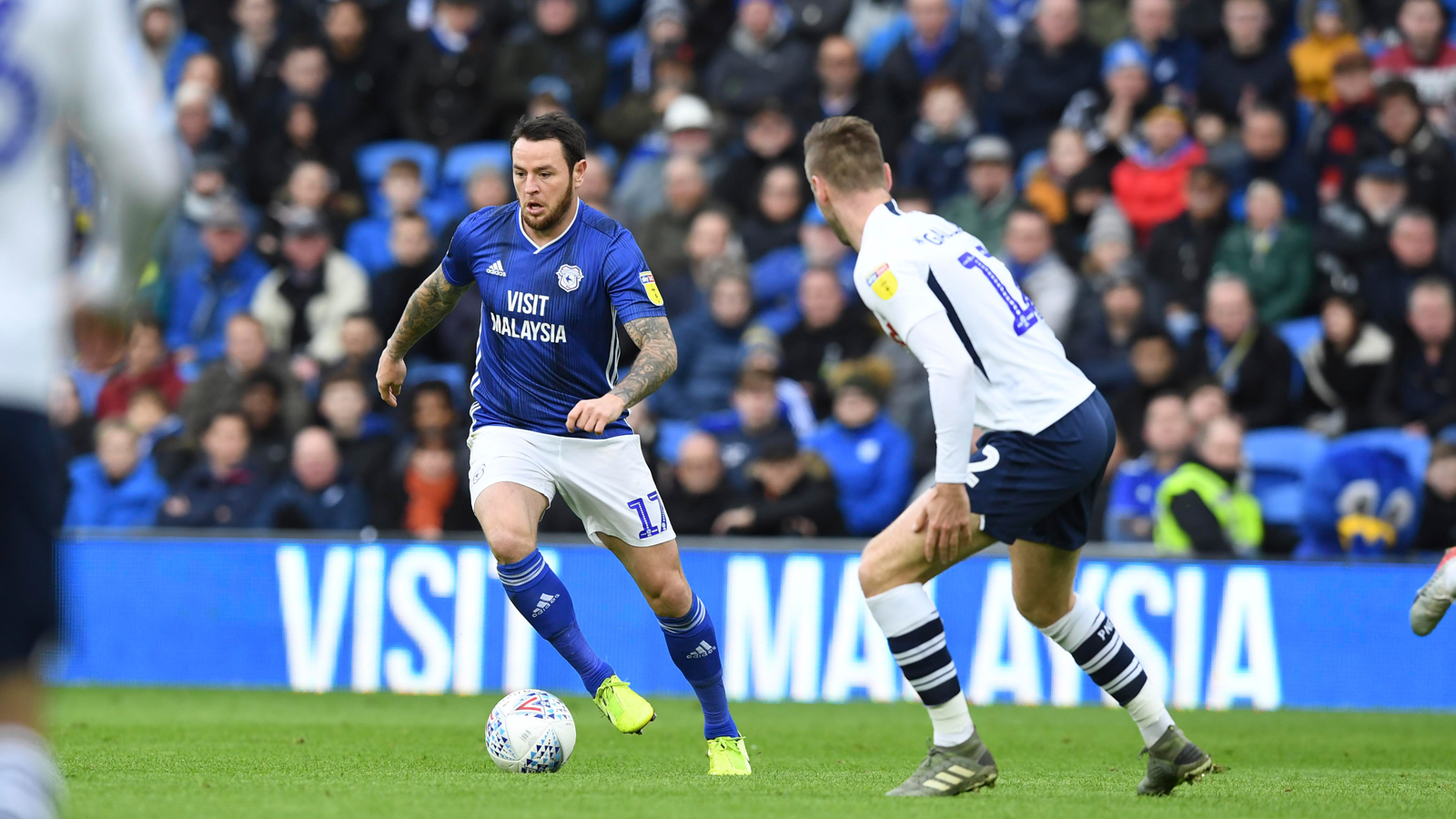 Kick-Off
Cardiff City kick-off their match against Carlisle United at 3:01pm! Don't miss a second of the action by ensuring that you're in your seat ahead of KO.
See you at CCS!
Secure your seat by buying your tickets online today!
Cardiff City FC operates a zero tolerance policy on all forms of discriminatory or offensive behaviour at Cardiff City FC.
Simply text the stand, row and seat details of an offender, followed by the nature of the problem to 07554 158 224.
We'll do the rest.
All contact will remain anonymous. Click here for more information regarding discrimination reporting.
Each text will be charged at your standard network rate.
#CityAsOne