Cardiff City vs. Stoke City | Your Matchday Guide!
Club News
25th November
Ahead of City's return to CCS for Tuesday evening's fixture against Stoke City, this handy guide will give you the lowdown on how to get the most out of your matchday experience!
Can't make it to CCS?
Cardiff City TV has you covered...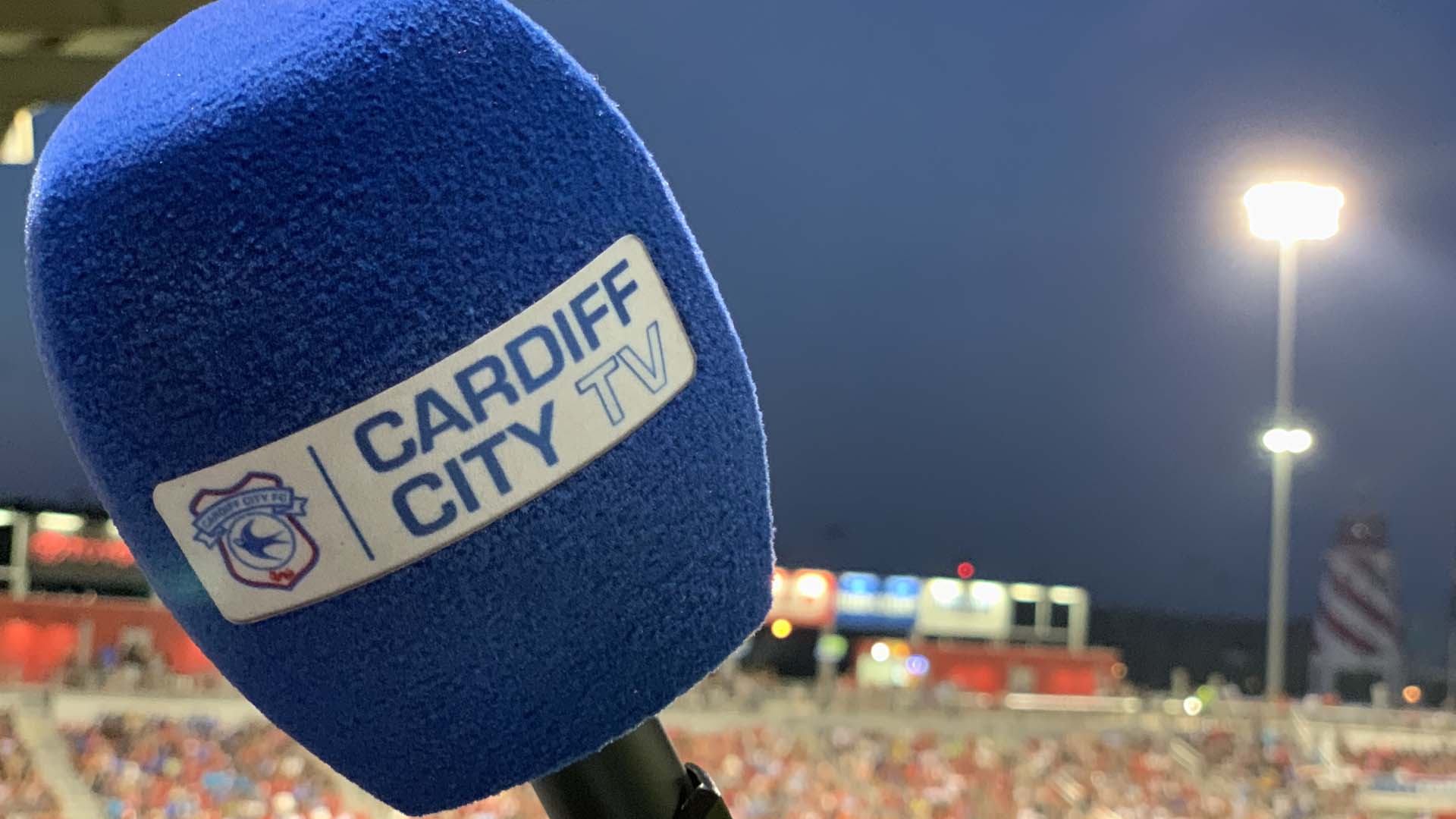 Cardiff City's match against Stoke City is available for live video streaming to City supporters living both in the UK & Ireland, and abroad!
Supporters based in the UK & Ireland can watch Tuesday's match via live stream by purchasing a Match Pass for £10. 
Fans based outside the UK & Ireland can stream the match live with their Season Pass, or with a one-off Match Pass for £5!
Click here for Cardiff City TV's live match packages!
Getting to CCS
Have you sorted how you're getting to CCS on Tuesday? There are plenty of ways to reach the ground, whether you're travelling from the city centre or from further afield, and arriving by car, foot or public transport!
There are plenty of ways to get to CCS if you decide to use public transport, with there being two railway stations within walking distance of the ground (Grangetown and Ninian Park).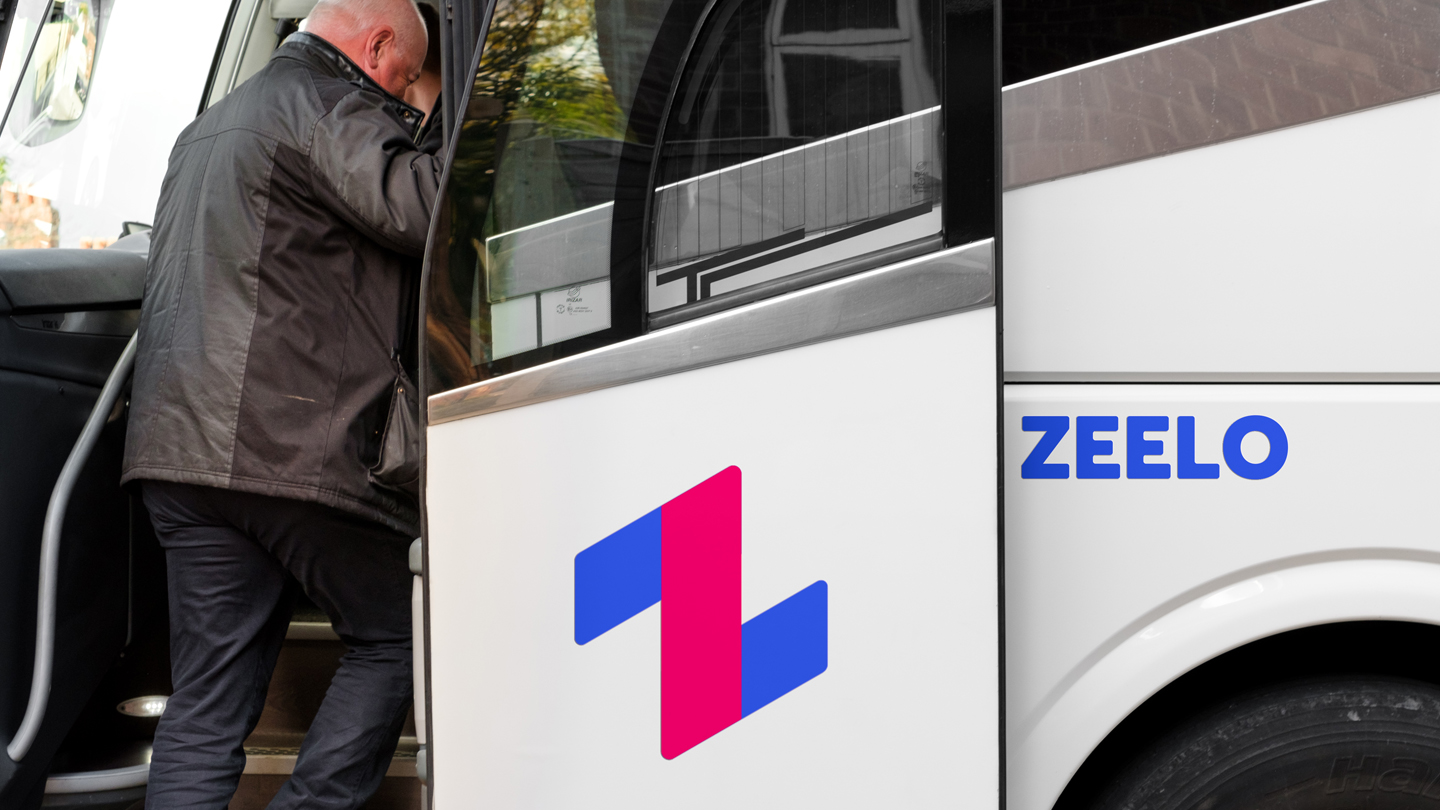 Returning to CCS for the 2019/20 Sky Bet Championship season is shared transportation service Zeelo! 
Zeelo offer direct travel in an executive coach straight to CCS, with 35 pick-ups and 5 routes across South Wales.
Book your direct return travel for City vs. Stoke City here!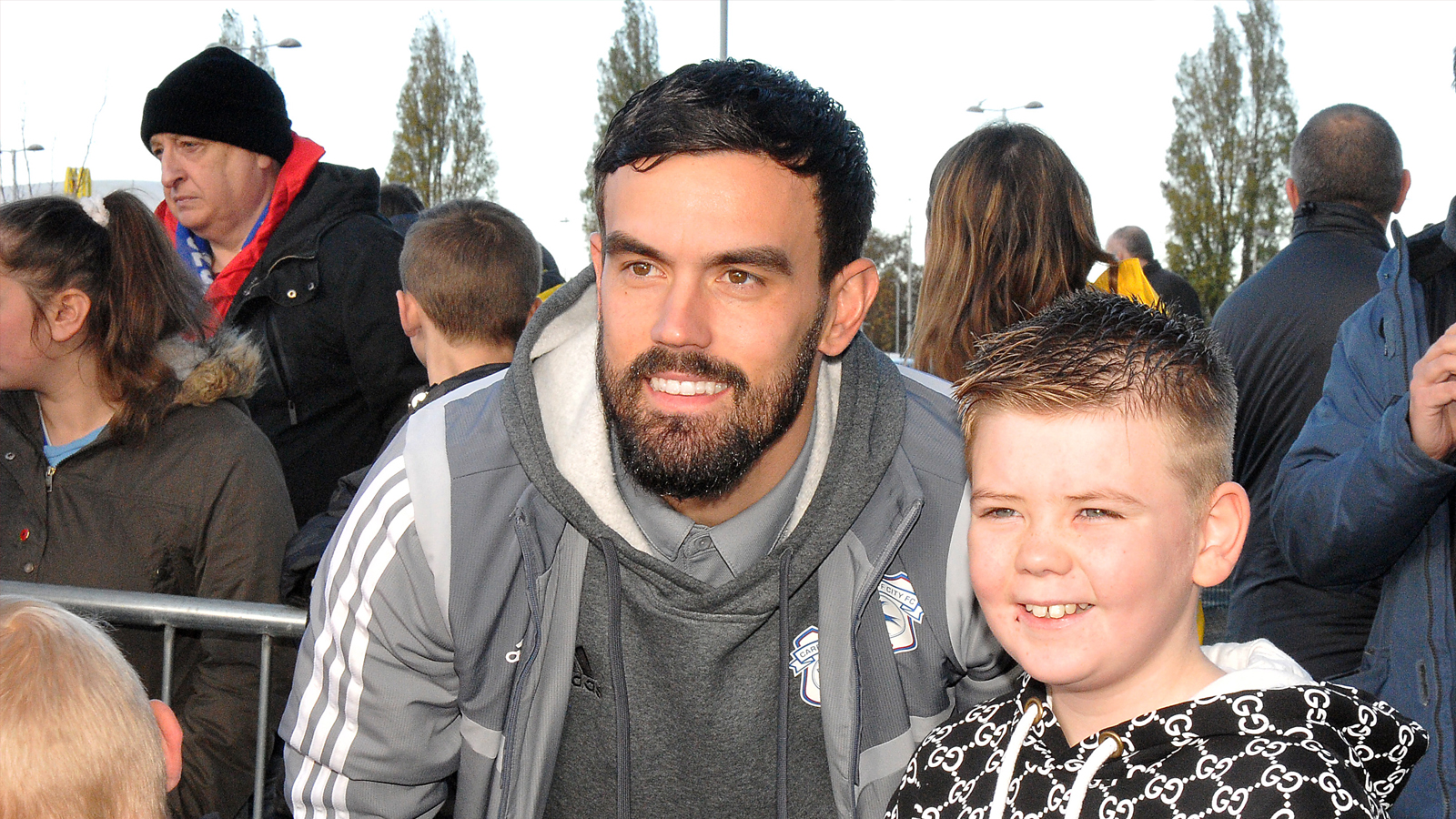 Arrival
Tuesday's match against Stoke City kicks off 7:45pm, with the gates at Cardiff City Stadium opening an hour and a half before at 6:15pm!
The TV Network will begin its schedule of programmes from then. The First Team, Development side, Academy and Women's Team are all covered on matchdays, thanks to Cardiff City TV.
You can enjoy all of our matchday programming in every stand on our 110" RICOH projector screens.
Once you get to the ground, regardless of which stand you're sitting in you will find that there is plenty to do!
In the Family Stand, Cardiff City FC Foundation will be keeping all of the Junior Bluebirds entertained ahead of kick-off with their usual fun blend of games and activities.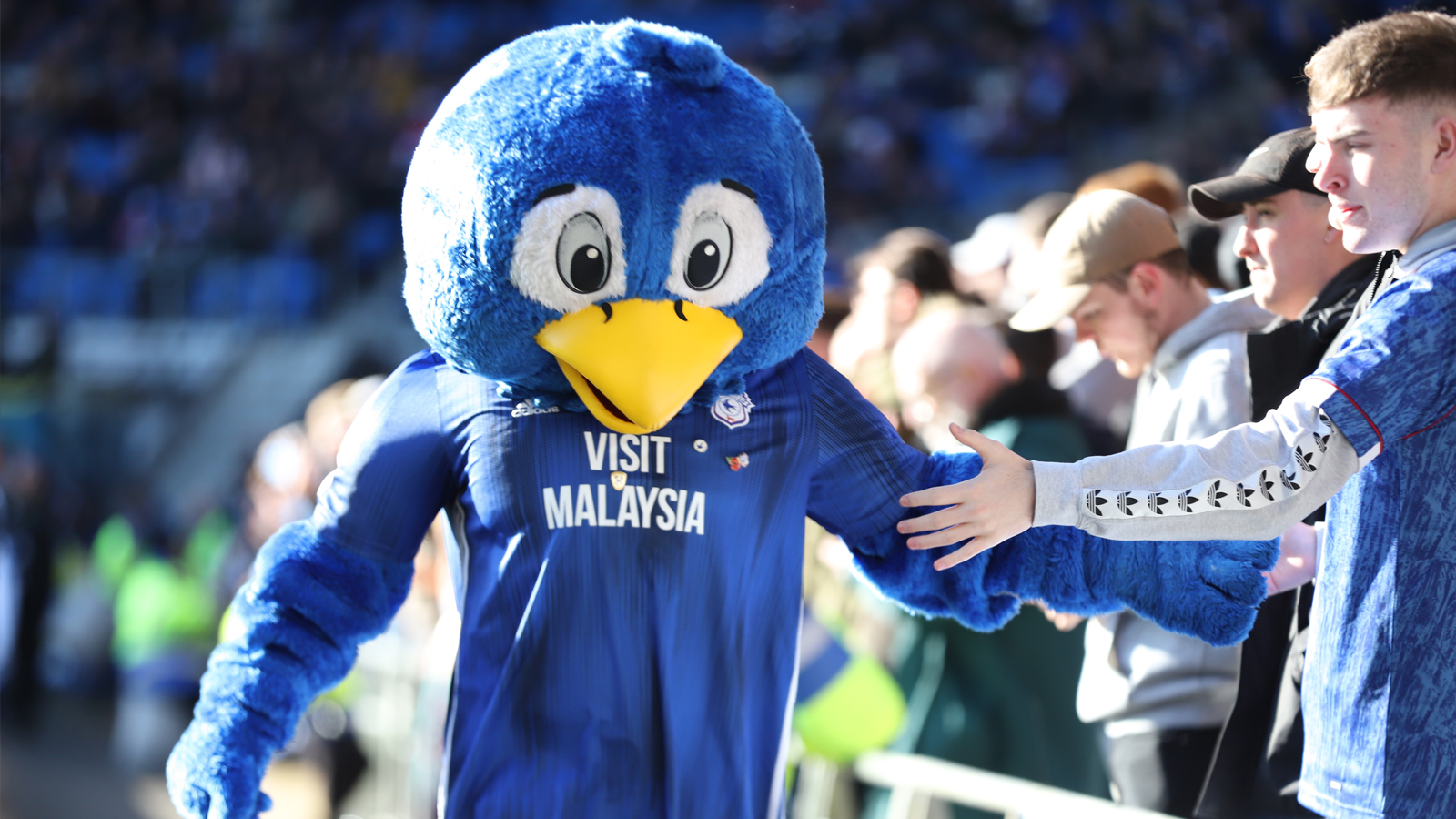 Keep an eye out for Cardiff City's own Club mascot, Bartley Bluebird! He will be out and about around CCS ahead of kick-off and during the match on Tuesday evening, and can't wait to see all of the City supporters who have come to support the boys! Make sure that you say hello to Bartley if you see him!
You may have noticed some new faces around the stadium lately. Our new team of assistants were hard at work at our last home fixture against Bristol City as part of our goal to really make sure we are supporting City fans the way you support the Club. 
Our group of "Here to Help" assistants will be your first point of contact upon arrival, ready and waiting to welcome you to the home of the Bluebirds for our Stoke City fixture. They will be stationed outside Cardiff City Stadium well ahead of the crowd, before making their way into the concourse half an hour before the match kicks off.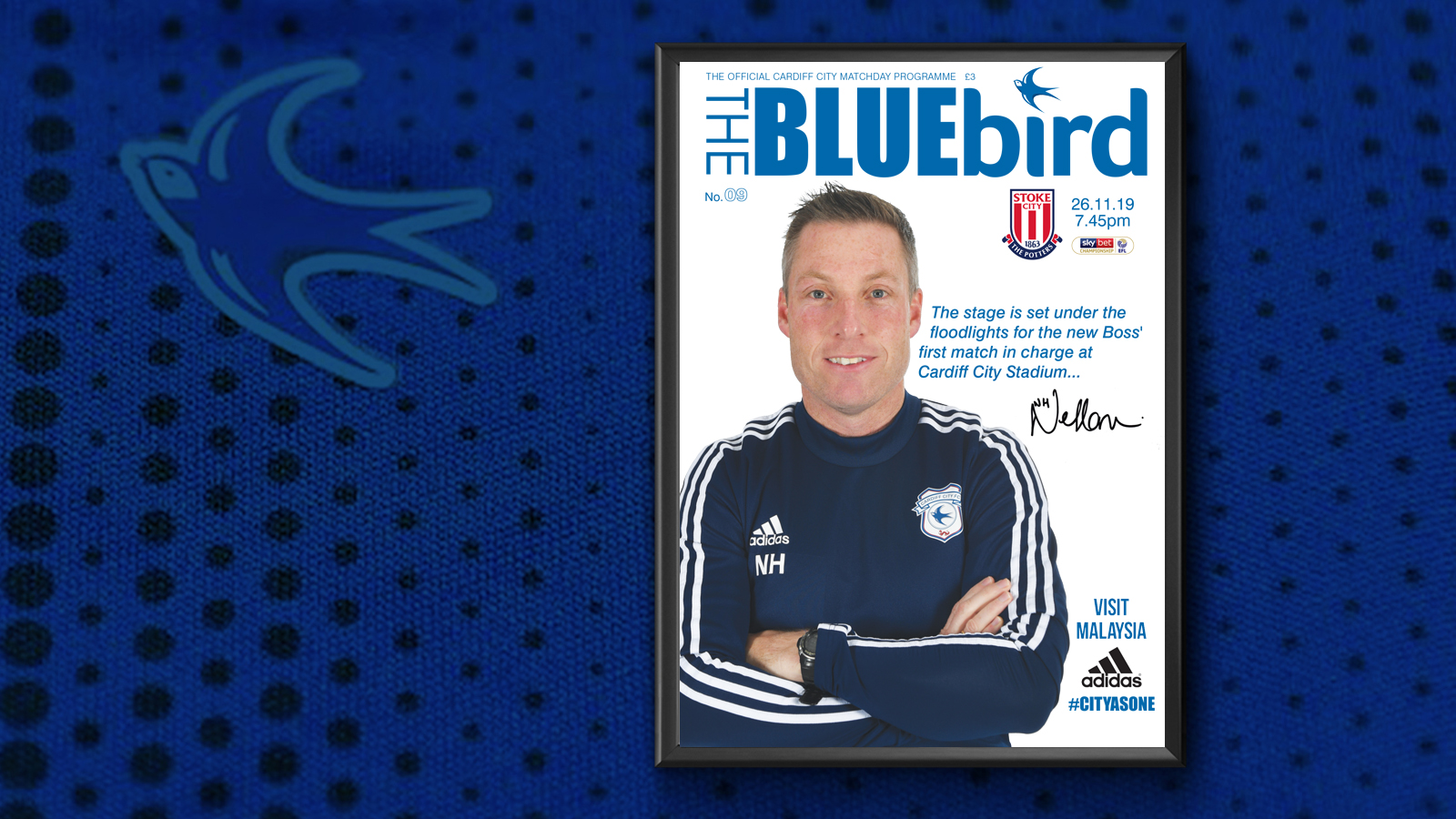 This season's ninth issue of Cardiff City FC's official matchday programme, The Bluebird, is out ahead of the match, with featuring an exclusive feature interview with new Cardiff City manager Neil Harris! The Bluebird is available around CCS ahead of kick-off, so why not pick up your copy ahead of heading into the ground for only £3!
If you're after a pre-match snack or a drink to have at half-time on Tuesday evening, then look no further than our kiosks located around CCS! For a taster of what we have on offer, click here now.
If you're arriving at CCS from when the gates open, you can also take advantage of a great offer from 6:15pm-7pm! While stocks last, hot dogs at selected outlets around CCS (general public concourse areas excluding the away end) will be on sale for only £2!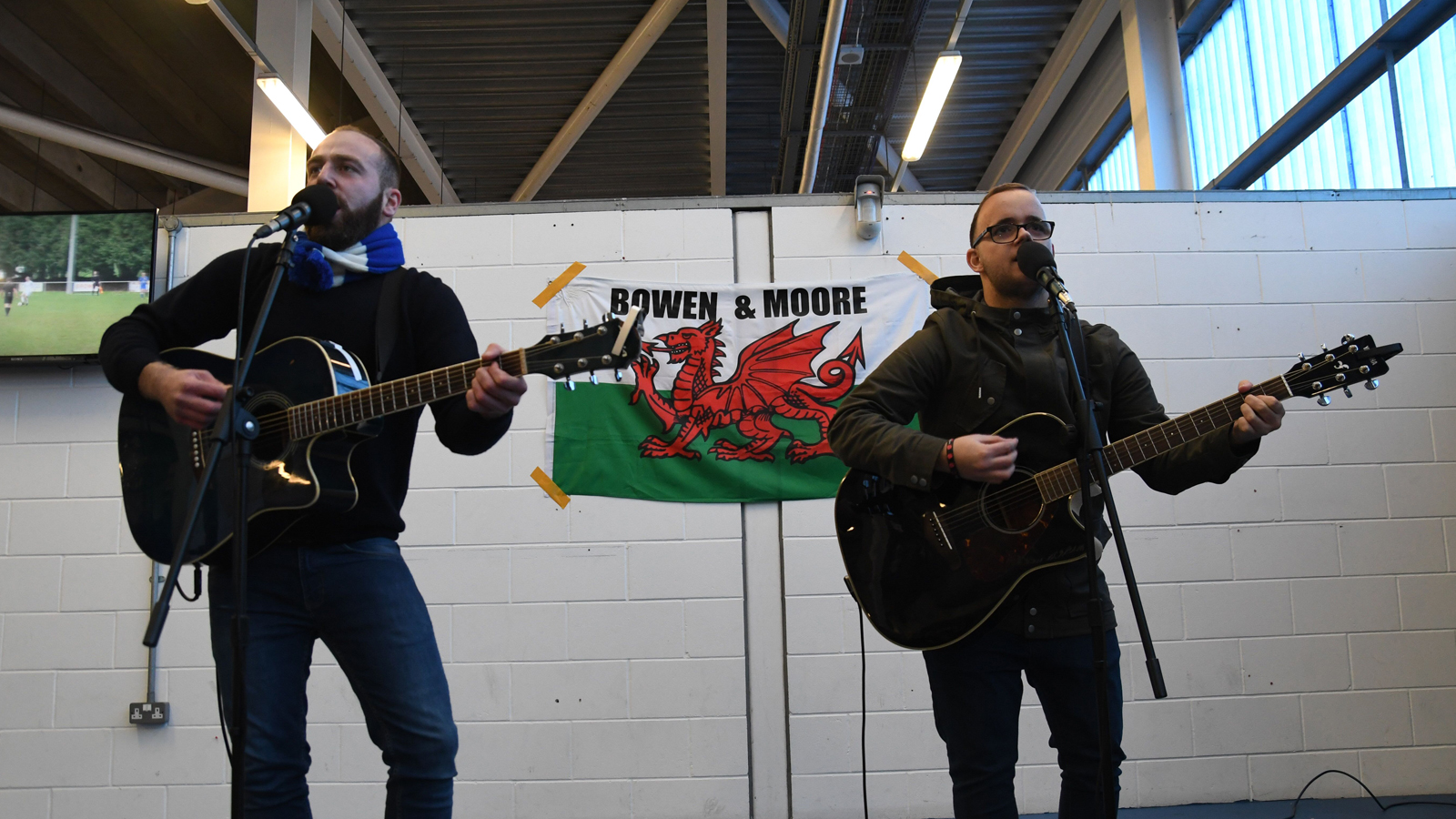 Returning to play the USW Stand ahead of kick-off on Tuesday evening will be acoustic duo Bowen & Moore! The pair have become fan favourites following their previous performances throughout the past two seasons, and cannot wait to once again take to the stage before City take on the Potters! This is one performance that you don't want to miss if you're in the USW Stand on Tuesday evening...
Cardiff City FC's Matchday Veterans Hub will be running in Block 111 of the Ninian Stand on Tuesday evening, opening its doors once again as it becomes a regular feature at CCS. The Hub will be there to provide a safe space for Veterans and members of the Armed Forces Community to get together pre-match. This new community feature will be available as soon as the gates open and is available to those with tickets from Block 118 – 205. More information can be found at www.cardiffcityfcfoundation.org.uk/veteranshub.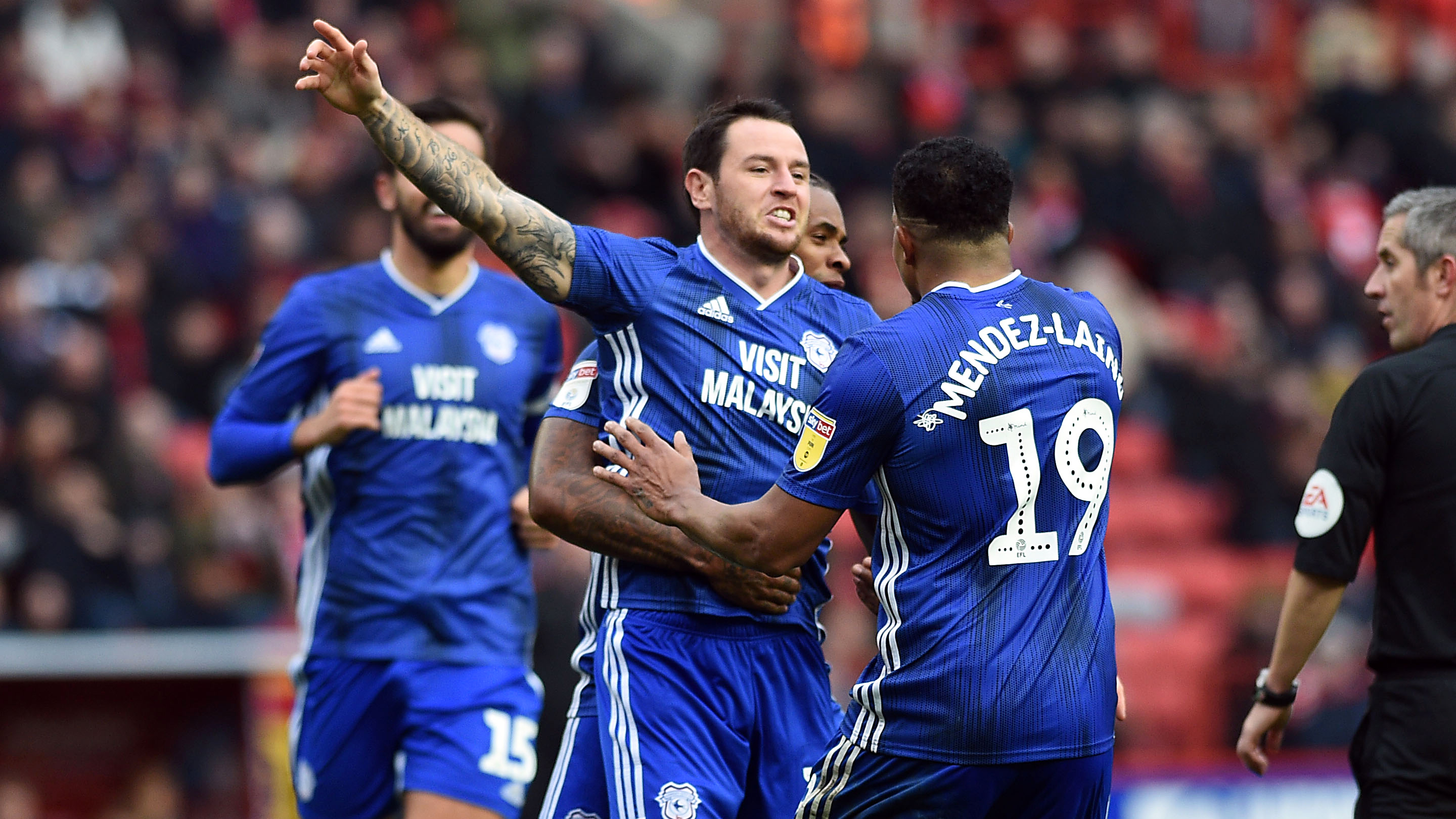 Kick-Off
Cardiff City kick-off their match against Stoke City at 7:45pm! Don't miss a second of the action by ensuring that you're in your seat ahead of KO.
See you at CCS!
Secure your seat by buying your tickets online today!
Cardiff City FC operates a zero tolerance policy on all forms of discriminatory or offensive behaviour at Cardiff City FC.
Simply text the stand, row and seat details of an offender, followed by the nature of the problem to 07554 158 224.
We'll do the rest.
All contact will remain anonymous. Click here for more information regarding discrimination reporting.
Each text will be charged at your standard network rate.
#CityAsOne