City Flashback - 2007 | Paul Parry vs. the Blades
History
2nd December
As the Bluebirds welcome Sheffield United to Cardiff City Stadium on Saturday, we take a look at our victory over the Blades in December 2007 with the matchwinner that day, Paul Parry.
The Bluebirds defeated @SheffieldUnited at Ninian Park in December 2007, with Paul Parry scoring the winner! 💙

Hear more from the Welsh winger ahead of Saturday's clash with the Blades ⬇️#CityAsOne

— Cardiff City FC (@CardiffCityFC) December 2, 2021
City played host to Bryan Robson's side on 22nd December, a positive month for the Bluebirds with wins over Colchester United, Blackpool and Preston North End.
In front of 12,869 fans at Ninian Park, Parry latched onto Peter Whittingham's pass on the half-hour mark to open the scoring for City.  Dave Jones' men controlled proceedings with Whittingham and Joe Ledley both having chances to add to the lead, but it was Parry's strike that secured the three points.
The versatile former Wales international expressed that despite United's difficult start to the season, facing the Blades typically posed a huge challenge.
"They were always there or thereabouts competing. I remember them being a strong, physical team. They had a centre half at the time called Chris Morgan who was always known for being a big, strong defender. He was always difficult to come up against. They were always tough games; I never used to enjoy going to Sheffield United because you always knew it was going to be really difficult."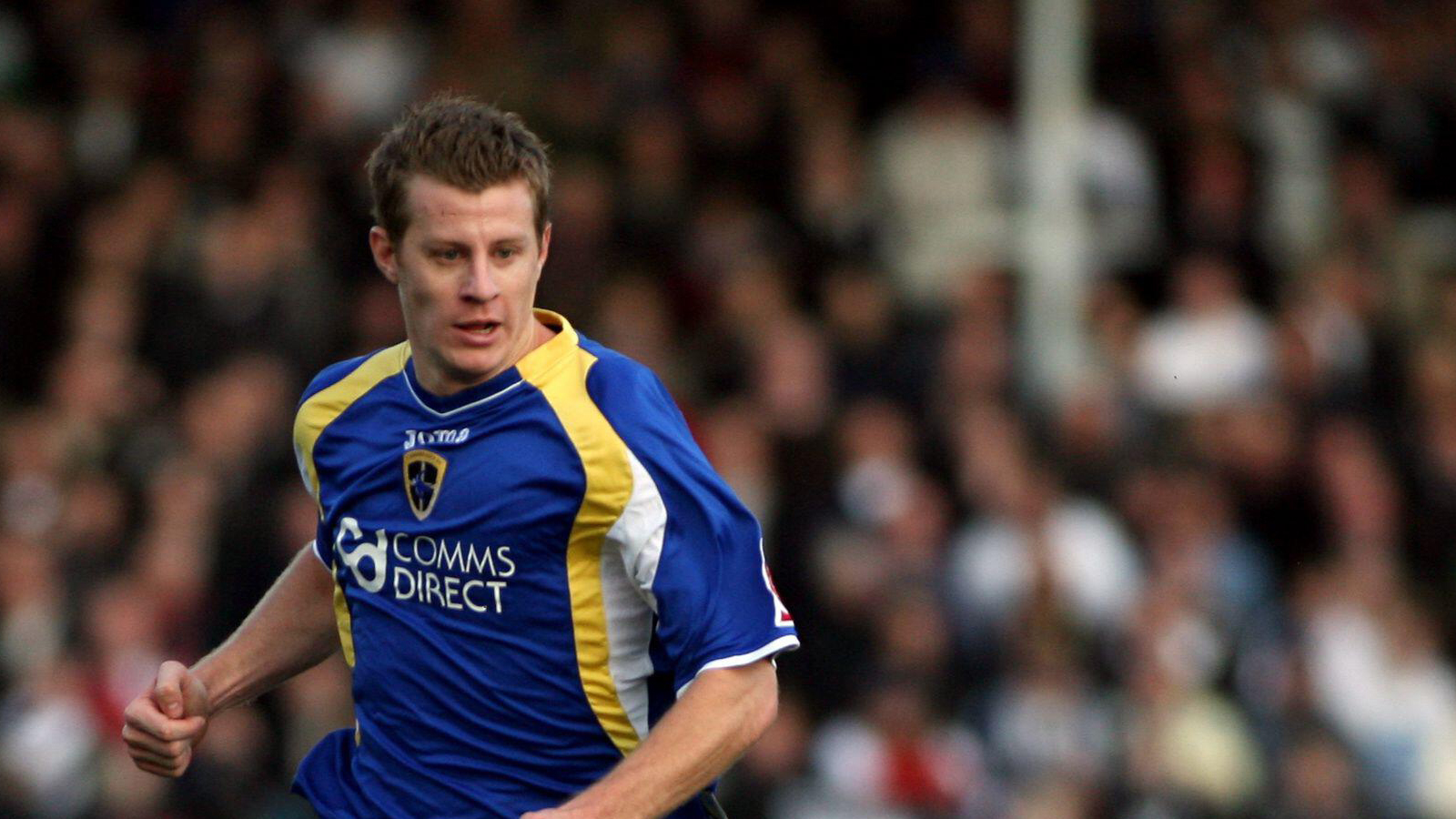 Parry went on to have one of the best seasons of his career, as he finished the campaign as the Club's joint top-scorer with Ledley on 10 goals. Operating as a striker for large parts of the season, Parry conveyed that he was delighted to be part of a hugely talented Bluebirds squad, with the likes of Ledley and Whittingham standing out.
"As much as it was a talented squad, it was a really tight-knit group. We spent a lot of time together and I think that really helped towards the success of that season. When you look back, we could have achieved more with the amount of talent we had in the squad.
"We could have gone one better and got promotion - we were always on the cusp of Play-Offs. At the time, it was a really talented squad. It was a real privilege to be a part of that team."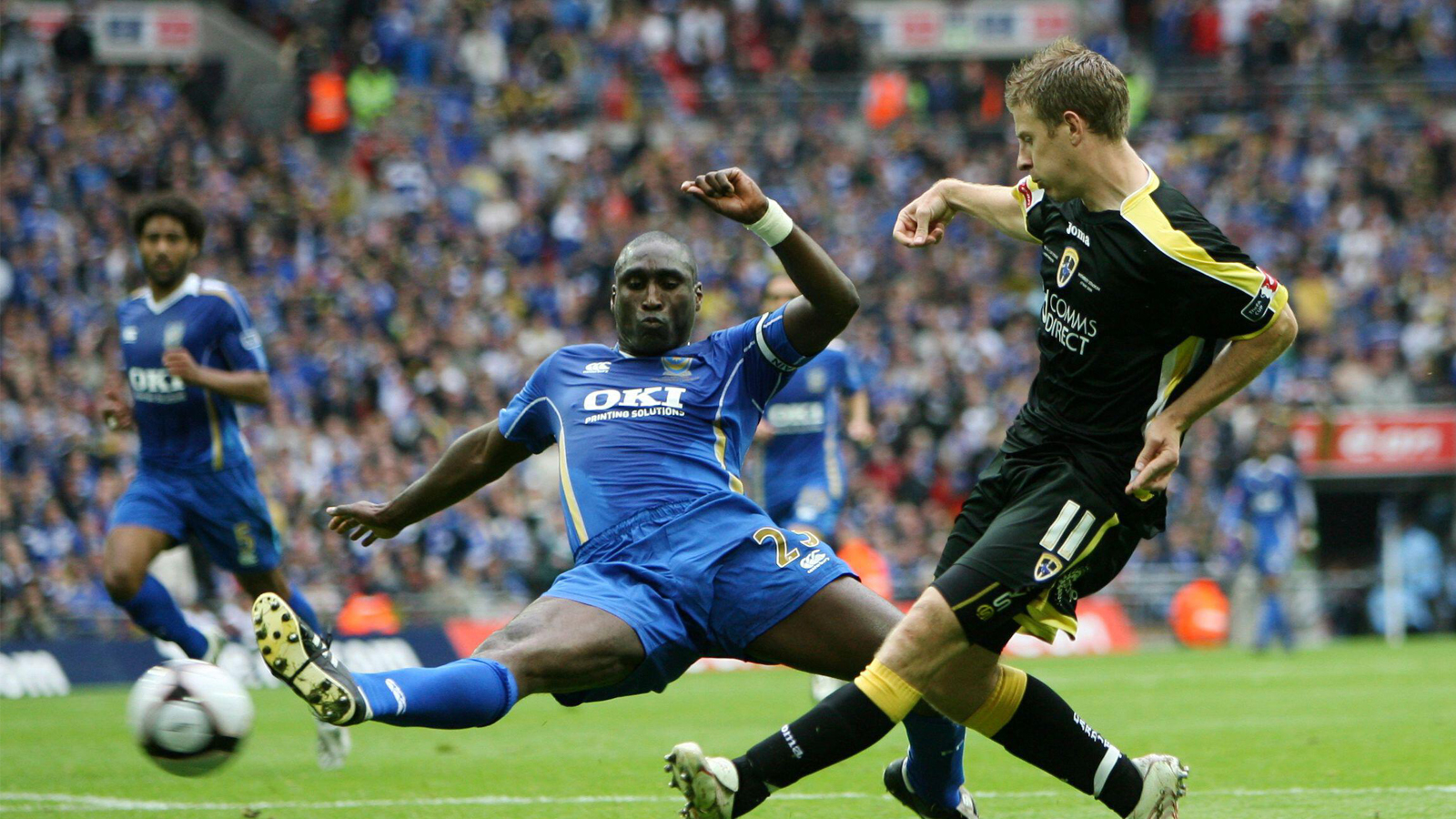 The 2007/08 season will forever be remembered as a special campaign, as City remarkably reached the FA Cup Final. Defeating the likes of Wolverhampton Wanderers, Middlesbrough and Barnsley on their way to Wembley, the Bluebirds faced Premier League side Portsmouth.
With a packed crowd of 89,874, City fell to a narrow 1-0 loss, as striker Nwankwo Kanu netted a first-half winner. Despite the agony of missing out on the Cup, Parry insisted that the experience of playing in an FA Cup Final was special.
"Without a shadow of a doubt, it was the highlight of my career, not just in my time at Cardiff City, but my whole career. Playing in an FA Cup Final, it's any boy's dream. Unfortunately, we lost it on the day. Looking back, the game could have gone either way.
"We certainly held our own against a very talented Portsmouth squad. We were unlucky to come out of the game losing 1-0, but it was an unbelievable experience."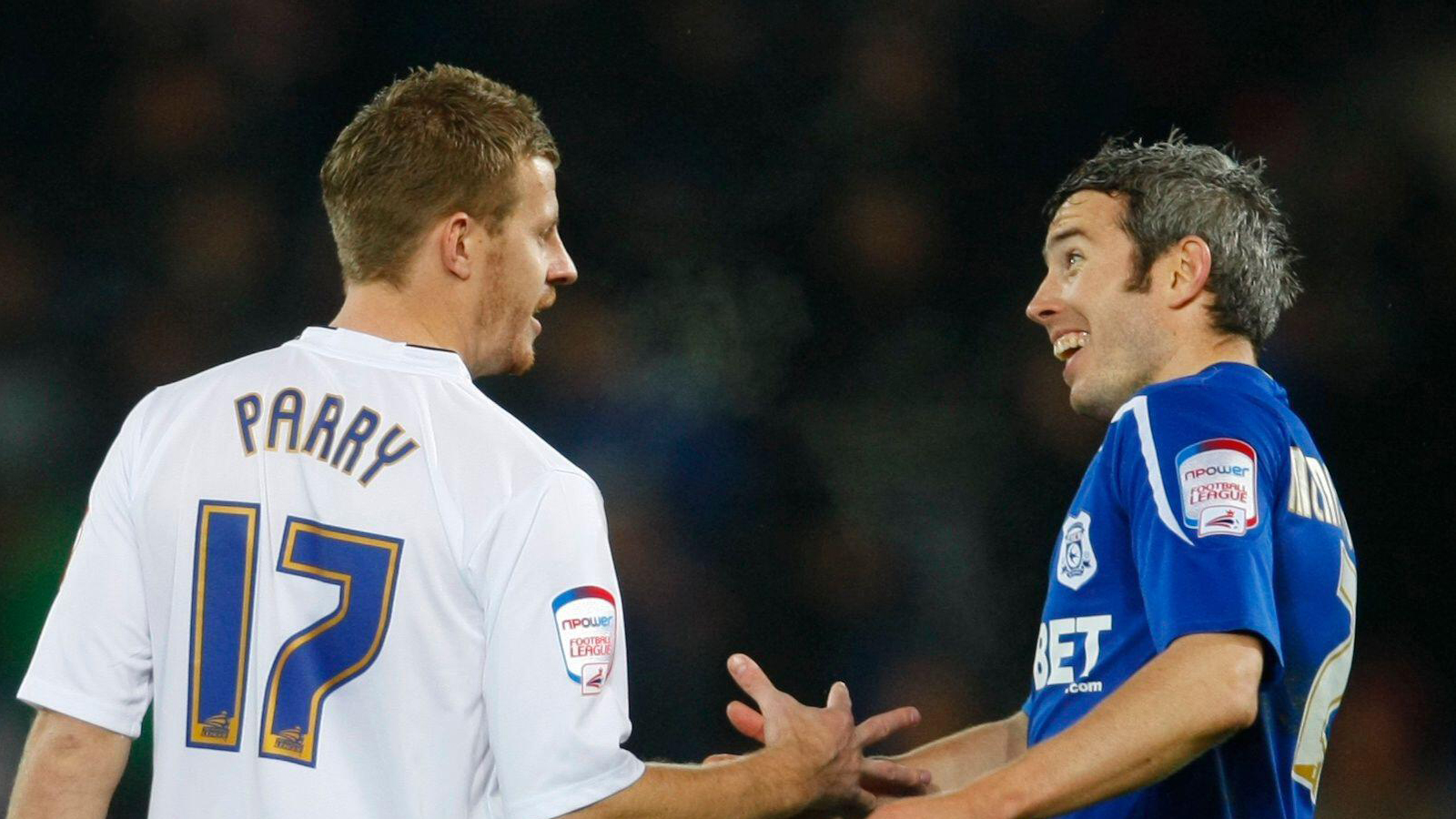 During his time as a Bluebird, Parry very quickly became a fans' favourite. Having built a close relationship with the City faithful, the former Wales international expressed his gratitude to the Bluebirds fans.
He said: "I loved playing in front of the City fans, especially when they were singing my name and things were going well. It's an old cliché, but they really were the twelfth man. When things were going really well at Ninian Park, the place was rocking. It must have been a really intimidating place for an away player.
"I used to love playing there. The feeling and the history of the stadium, I really enjoyed it and it was always so difficult for visiting players. I had a really good rapport with the fans, and it was an amazing experience to be a Cardiff City player. Having the backing of the fans meant the world."
Joining the club in 2004 from Hereford United, Parry spent five years at the club, going on to make 192 league appearances, scoring 24 goals. In the summer of 2009, the Welshman moved on to Preston North End, expressing that the decision to leave was a very difficult one after a number of great experiences as a Bluebird.
"I loved every minute of it. Being a Chepstow lad, Cardiff City was my local team. Me and my group of friends, we regularly came on the train to watch Cardiff play. With it being my boyhood club, making the move was a dream come true. I had five great seasons there.
"At the time, leaving the club was monumentally difficult. Looking back, it was probably the right move for both the club and myself, but I have massively fond memories of my time at the Club."