City in focus | Cath Walsh returns in style
Women
2nd February
"It was really exciting just to be involved in the squad and it was nice to come on," Catherine began. "It helped that the girls were 3-0 up so I could come on with no pressure, but I was really excited to be back amongst it.
"I said before the game that if we get a corner, I'm just going to put everything on it and go for it! I was so happy to get on the scoresheet.
"It's been a long time coming for me, but in the last month, I've been fully training with the girls and getting my game fitness up. It's just about moving forward now, try to get as many minutes as possible and help the girls as much as I can."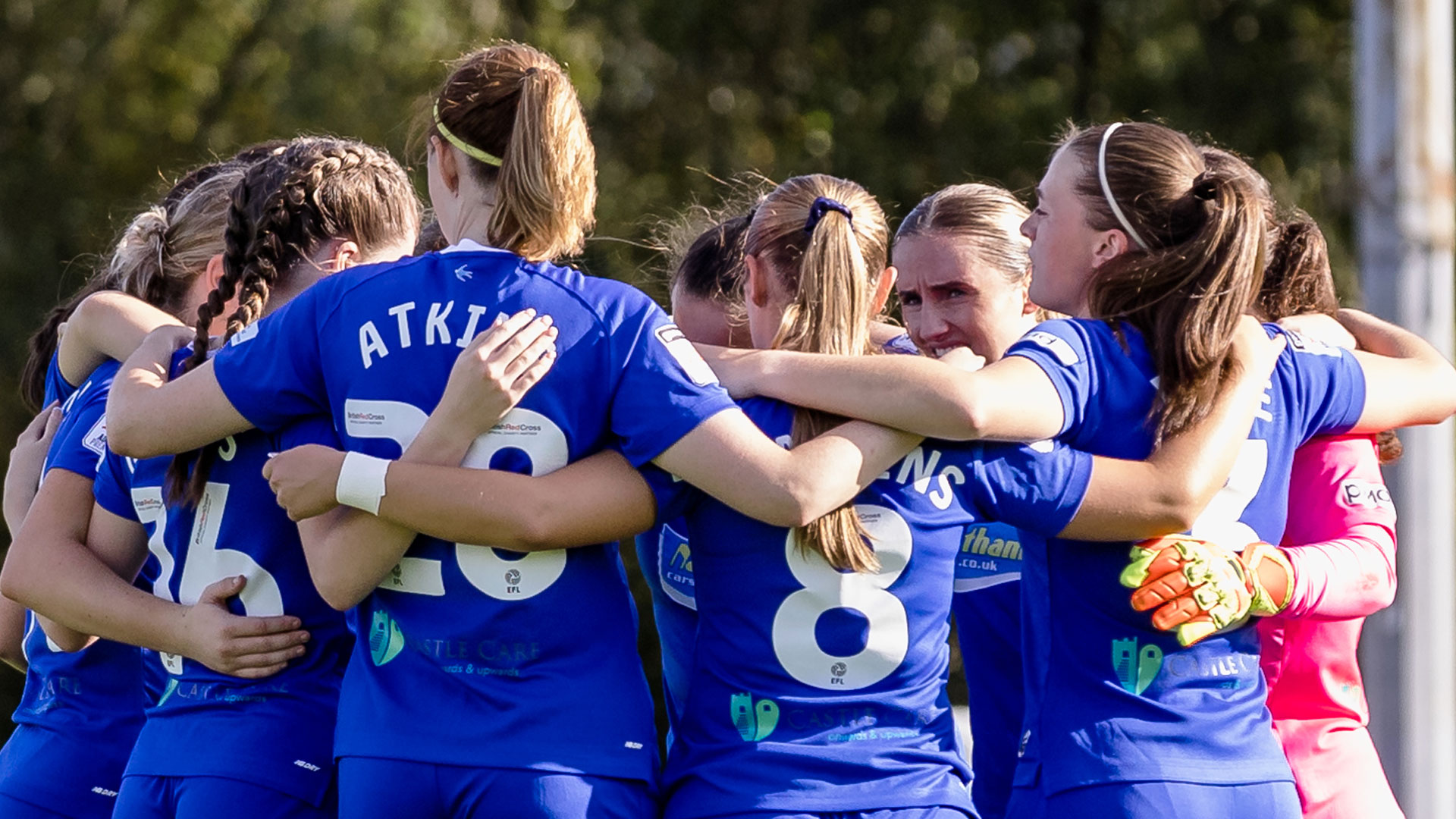 Watch extended highlights from Cath's first game back above!
Since suffering the injury last season, Catherine's attitude and hard work to make her return has been exemplary.
Looking back at her period on the sidelines, she added: "Personally, it's been difficult. I got all the support from the Club, but ultimately, you have to work yourself and if you don't, you don't come back fit and ready to go.
"It's been difficult for me, but I've been to nearly every single training session, even when I was on crutches. I can probably count on one hand how many times I've missed training. You've got to keep yourself in the environment and amongst the girls. They've been doing amazing, it's great to be where we are at the moment and we just have to push on now."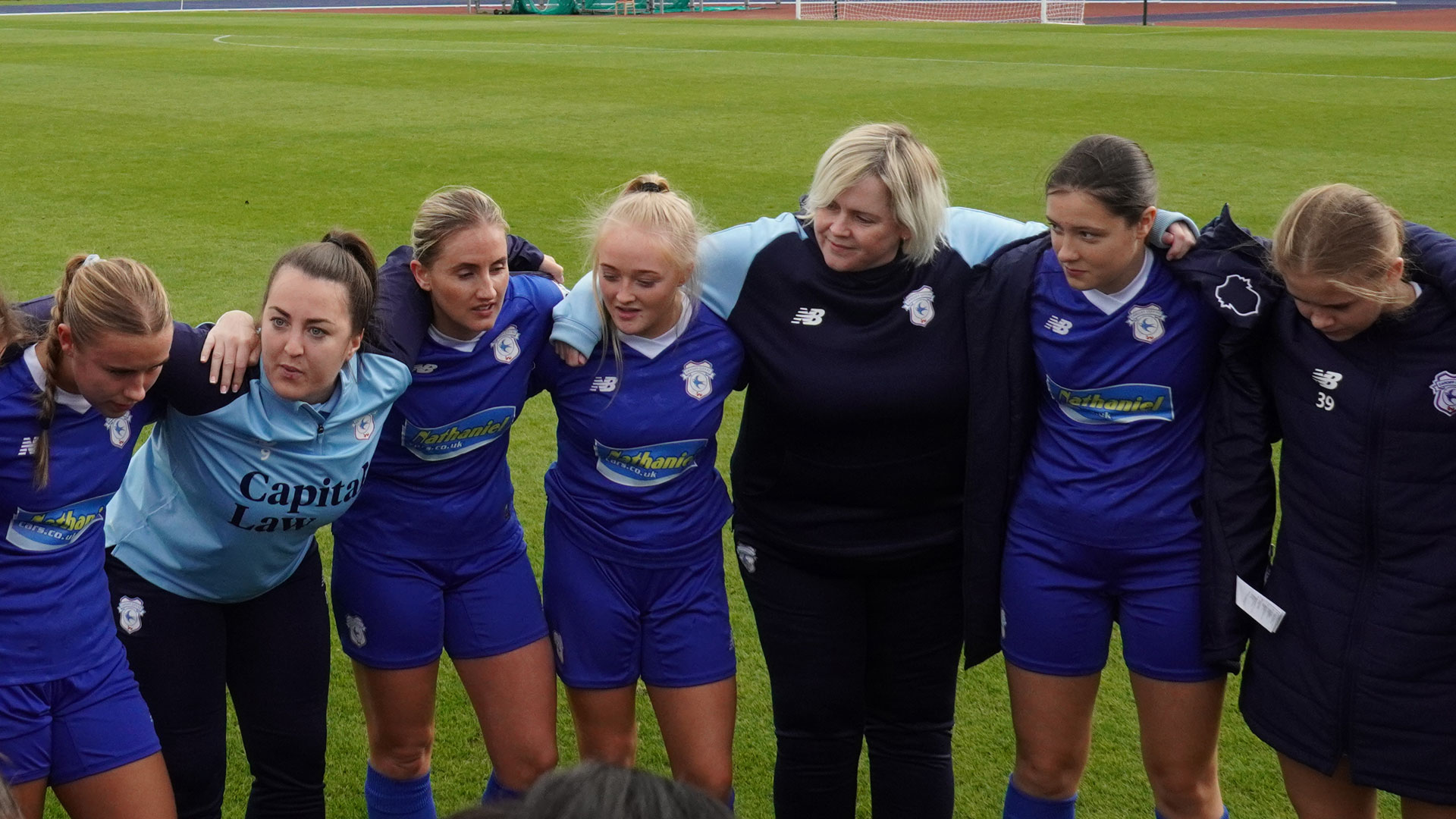 Catherine has continued to be a leader in the City squad during her spell out injured.
"I think I've always had that persona on the pitch, but I've brought if off the pitch now," she continued. "I've been helping out with sessions and doing what I can for Iain [Darbyshire] and Scott [Davies] just to make life a little bit easier.
"I speak to a few of the girls before the game and try to motivate them as much as I can, but ultimately, our record has come from them and they're doing amazing. I've been trying to do as much as I can off the pitch until I've been able to join them on it."
Supporting Catherine through her recovery has been Lead Sports Therapist Aimi Healey-Bracher, who heaped praise on the midfielder for her brilliant return.
"Cath worked incredibly hard on her rehab," Aimi began. "She stayed focused on the end goal the whole way through, which is hard for an athlete, particularly because this was her third ACL reconstruction, so she knew the deal, which can be motivating or demotivating depending on the player.
"Attitude is everything in returning to play after injury, especially with something that takes as long as an ACL reconstruction. Cath was positive and driven all the way through and it made all the difference in terms of her progression towards her rehab goals.
"Seeing Cath back on the pitch was emotional. It's all down to her sticking to her rehab and her attitude, and to see her score was the perfect reward for ten months of hard work."
The Bluebirds have had a stellar season so far, ending Phase One of the Adran Premier campaign unbeaten, as well as securing semi-final spots in the Adran Trophy and FAW Women's Cup.
Looking ahead after her timely return, Catherine concluded by expressing her eagerness to play her part in a crucial few months to come.
"It's fantastic to see the girls getting the results they have been. I've been a bit of a cheerleader on the touchline, probably the loudest person you can hear on the side, but everyone has been amazing. The quality of training has been fantastic and that's something that's shown on the pitch.
"We've got that mental drive to go on and win. We knew we had the physical ability and the talent in the squad, but it was just a mental barrier to break and we've done that now.
"I know that I'm not going to come in and be in the starting eleven straight away. I have to build myself up and earn my place in the team, but I'm just happy to be in and around the squad.
"The girls are doing an amazing job and we're looking forward to every game. Even if I'm not in the squad, I'm going to be helping the girls as much as I can to get the end result that we all want."