City Legend Jimmy Mullen Celebrates 70th Birthday at CCS
Interviews
15th November
Last week, Cardiff City legend Jimmy Mullen celebrated his 70th birthday at Cardiff City Stadium.
A fantastic servant to the Bluebirds, Mullen spent five years at the Club between 1981 and 1986, making over a century of league appearances.
Also having two spells in caretaker charge of City, Mullen's affiliation with the Bluebirds is still strong to this day.
"I haven't missed a game here all of this season and most of last season as well," Jimmy began. "It's good and it's nice to see the likes of Roger Gibbins, David Giles and people like that. It brings back memories doesn't it?"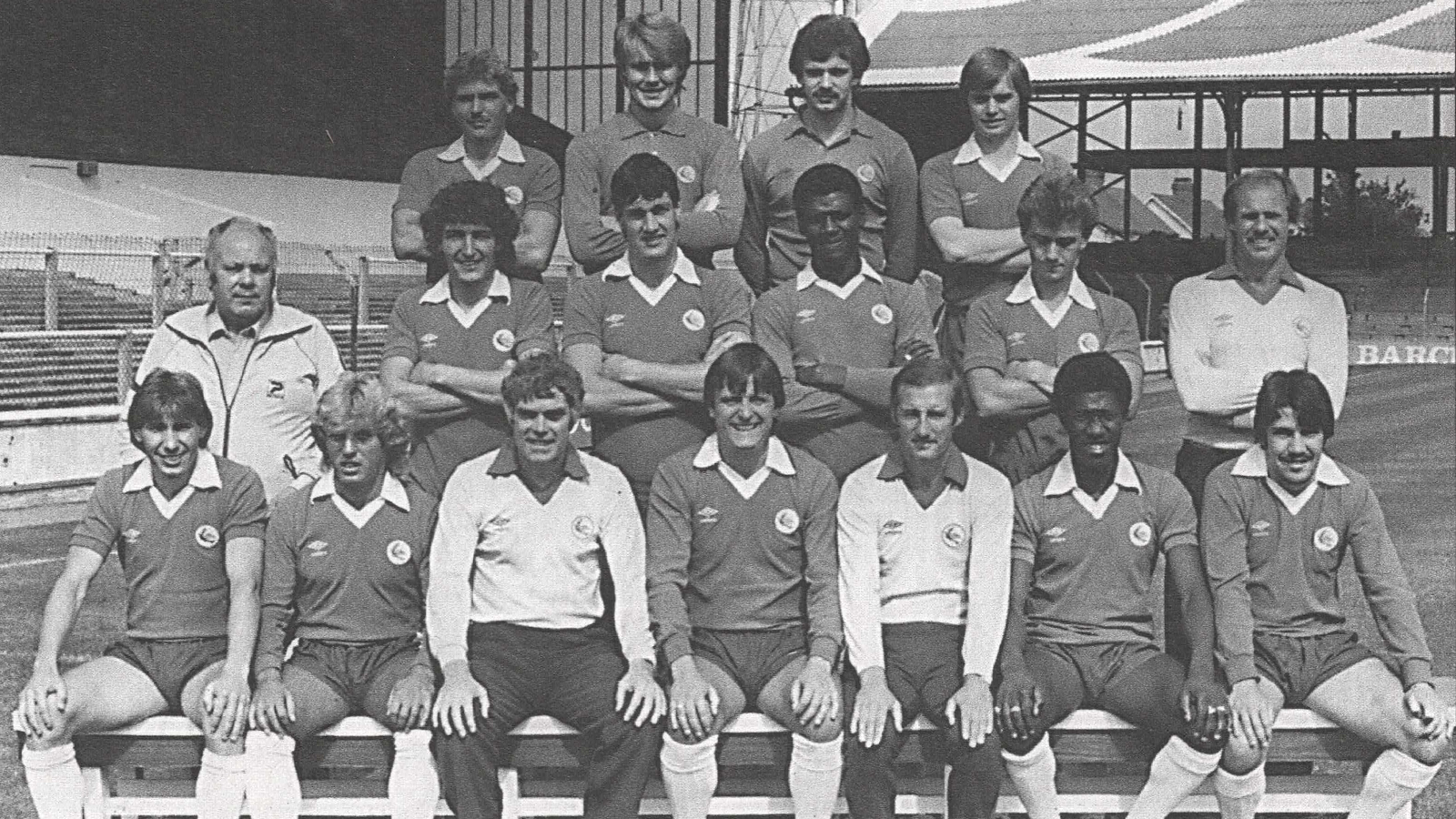 The defender started his career at Sheffield Wednesday, going on to captain the Owls as they secured promotion from Division Three in the 1979/1980 season.
Recalling his time with the Owls, he said: "It was terrific. I went there as a 16-year-old boy from the North-East, made my debut on Boxing Day a year later, when I just turned 18 years old. From there, I was a regular in the team and before I knew it, ten years had gone by and had my testimonial, which was great.
"It was one of those clubs that I just fell in love with as a young boy. Everything about it was top notch and it was a sad day when I left to go to Rotherham United."
Jimmy's switch to the Welsh capital came in 1981, where he quickly became a favourite with the Bluebirds faithful.
"Funnily enough, I came down at the end of the 81/82 season on a three-month loan with Len Ashurst," Jimmy stated. "That's when I really got to know the place and got to know the players. Len was manager at Sheffield Wednesday for a while. When I came down, I just thought it was a great, well-run club. Historically, a big club in a big city. The city is probably bigger now than it was when I first came down here, but a terrific place to come down to.
"Len was terrific, a straight-talking guy, told people the way it was. Everybody knew exactly what was expected from them. His ability to put teams together and play well together was second to none. Like everything else, Len would make sure his players were happy, were content, but disciplined. Everybody knew that if they stepped out of line, they would be punished."
Not only did Jimmy have success as a player, but also as a manager, with his most renowned spell being with Burnley.
Whilst at Turf Moor, Mullen led the Clarets to promotion to Division Two as champions, before winning the play-offs to gain a spot in the First Division.
Looking back on a successful time in his career, Jimmy stated: "Quite simply, when I took the assistant manager's job under Frank Casper, I was still learning the management side of things. I had a bit of an up and down situation at Blackpool for a while.
"Frank gave me the opportunity to take the front position and say 'we're going to do it this way and we're going to do it that way'. Frank decided that enough was enough and I was given the job. I had a situation in my head about the old Fourth Division, I felt the way we were set up and the way we were playing was allowing the lesser teams to get close to us and spoil the way we wanted to be.
"I just went in and said 'this is what I'm planning on doing, this is the way we're going to play, we're going to make sure the opposition is on the back foot and we'll see what happens.' They took it on board and we went fourteen games unbeaten, went from the middle of the table to the top of the table and stayed there. We set the standard then for the next three or four years."
Jimmy concluded: "I still love football. Without the football, I don't know what I would do. I've settled into a lovely place and I'm just looking forward to the future."