City renew their partnership with The Turmeric Co.
Commercial
1st November
Cardiff City Football Club are pleased to announce that we have renewed our partnership with The Turmeric Co.
City initially linked up with The Turmeric Co., founded by Welsh international Thomas Hal Robson-Kanu, in February 2022, with the company becoming official supplier of its unique and revolutionary turmeric-based shots to the First Team squad. This new agreement will cover the remainder of the 2022/23 campaign.
The Turmeric Co. uses extracts of raw turmeric root, ginger and beetroot in a unique recipe that enhances the anti-inflammatory, antioxidant and energising properties of these ingredients. They are blended in a convenient and tasty shot to help aid players in improving their overall health and wellbeing.
In November 2022, their Raw Turmeric & Ginger shot was Highly Commended in the Veggie Awards 2022 Drinks Category, whilst The Turmeric Co. won several Gold and Silver awards at the 2022 Nourish Awards.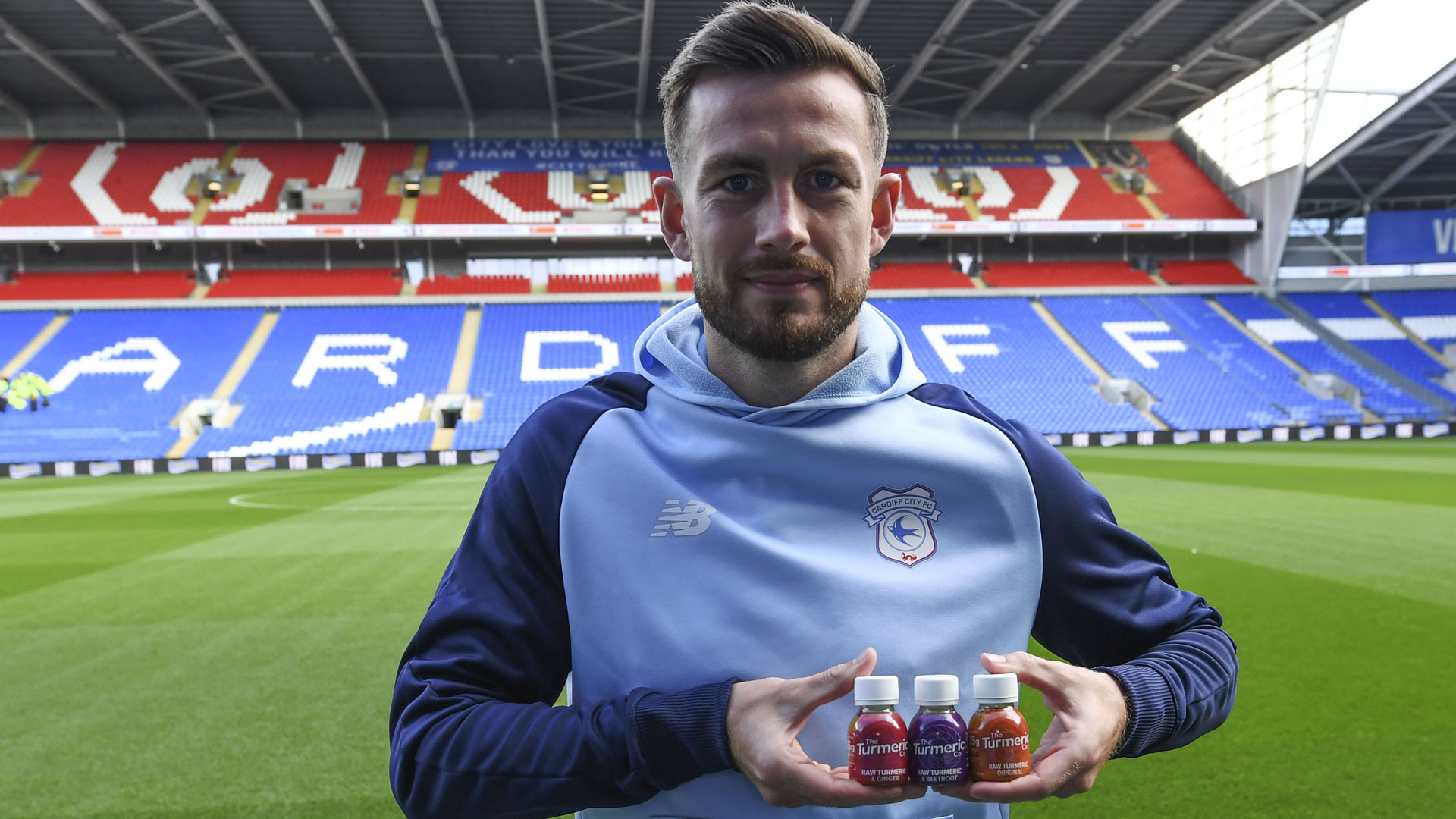 Founder and CEO of The Turmeric Co., Thomas Hal Robson-Kanu said: "We loved working with Cardiff City last season. It's a great testament to the health benefits our product range offers to be continuing this partnership for the upcoming campaign. The club and players feedback on regular use of our turmeric shots has been incredible, from improved recovery times to healthier, happier players, which will ultimately support more wins! We'll be collaboratively working to educate the club's fans on how our turmeric shots can also support their daily wellness journeys too.
"In the year of the FIFA World Cup, it brings back a lot of memories of playing for Wales, and I have a strong personal connection to Cardiff City Stadium where I had so many wonderful moments. So, I am personally delighted to be working with Cardiff City this season."
Cardiff City FC's Head of Physical Performance, Patrick Wilson, added: "We are delighted to be extending this agreement. The products provided by The Turmeric Co. have become an everyday essential for our First Team squad, both before and after training and competitive matches.
"We're excited to build our relationship with The Turmeric Co. further and are extremely grateful for their support."