City vs. Bristol Rovers reaction | Erol Bulut
Interviews
11th July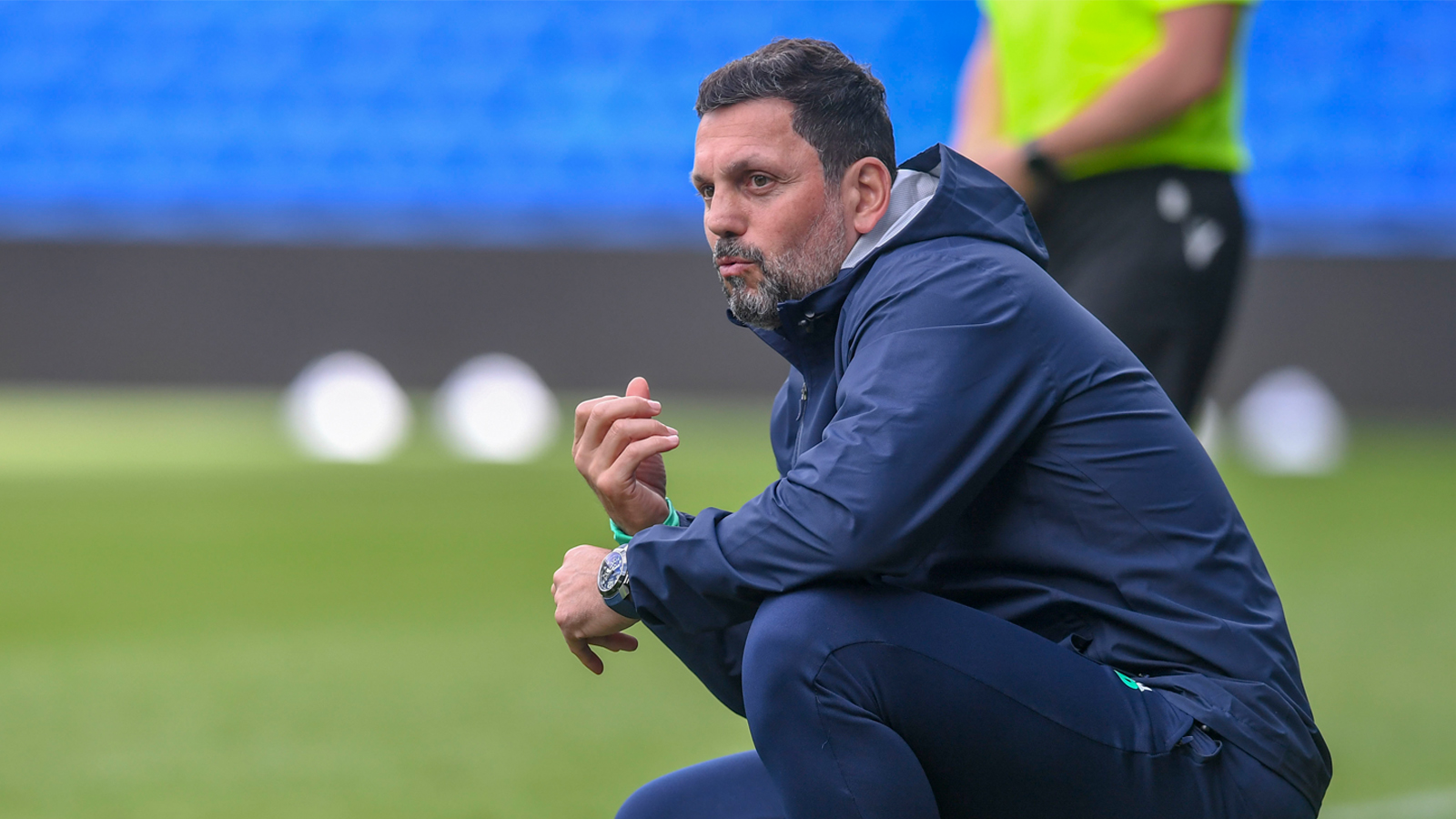 Erol Bulut spoke to Cardiff City TV after the Bluebirds' pre-season games against Bristol Rovers.
"The first 10-20 minutes of the first game, we struggled to get ourselves into it." Erol began. "Bristol Rovers were playing a good passing game. They led because of a small mistake that we made. After that goal, we were pushing to score the goal and to get the result.
"We made it 1-1 and then won 2-1 overall, and after the first 20 minutes of the first game, I was satisfied with how we were playing.
"We changed a lot of players because we want to see how all the players do. But there are still small mistakes that we do in our buildup between all areas of the pitch. We have to manage that a lot better in order to create chances to score.
"We've got new players who are slowly coming into the squad, and I hope in the following games we can handle everything better."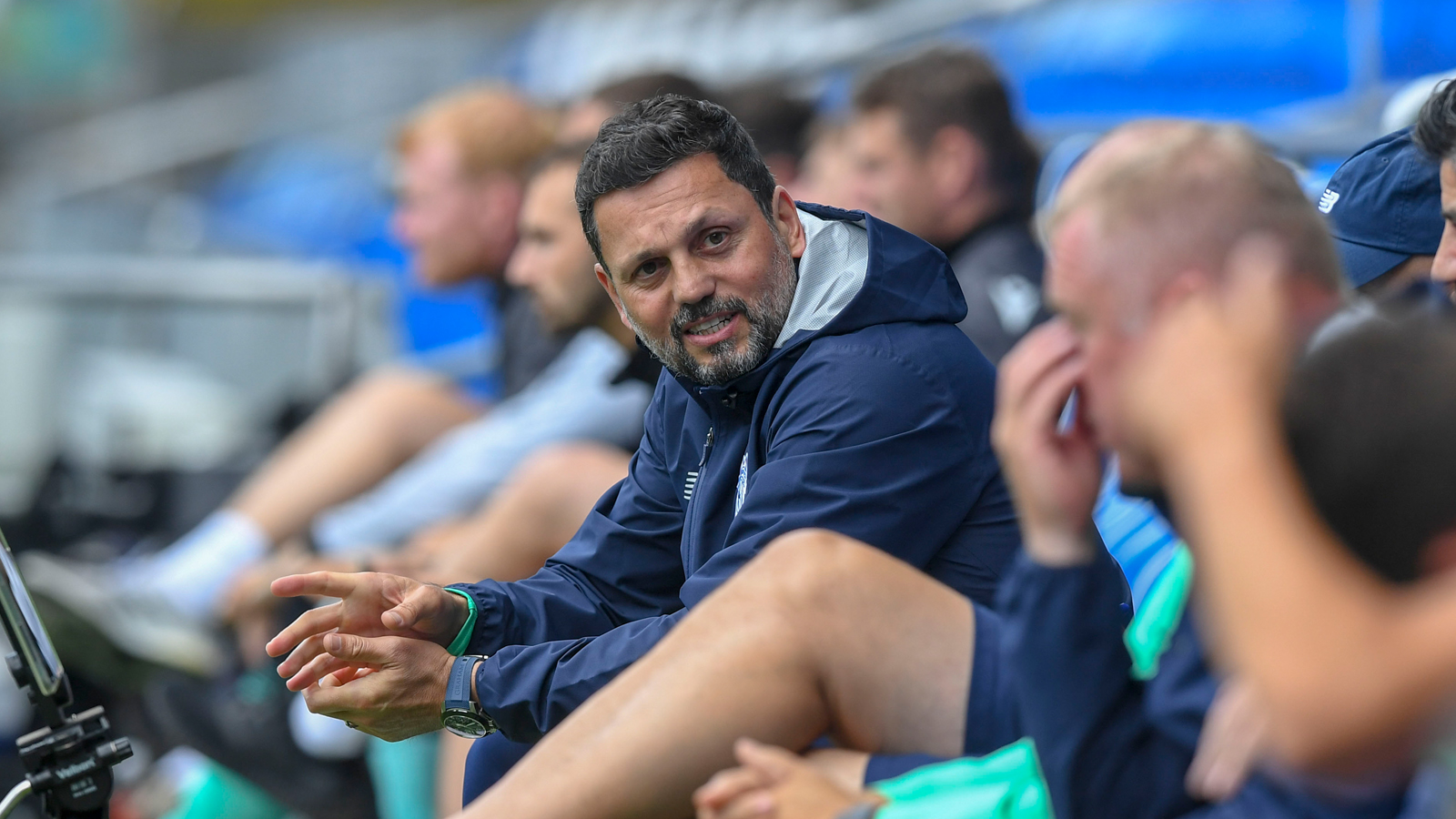 Callum Robinson netted his third goal in as many matches, and the striker expressed his happiness with how quickly the striker getting back into the rhythm of things after a spell on the sidelines.
"We can't forget that he's come back from a long spell out with injury," Erol continued. "It's not easy after an injury like that to come back so quickly. Of course, he needs time - he's not ready for a full 90 minutes, but he got 60 today.
"He still needs a bit more power I think, to handle his speed better in the game, but generally when he's on the ball, he's doing good things. He's scoring, which is important, and in the following weeks, he will become more important with his goals."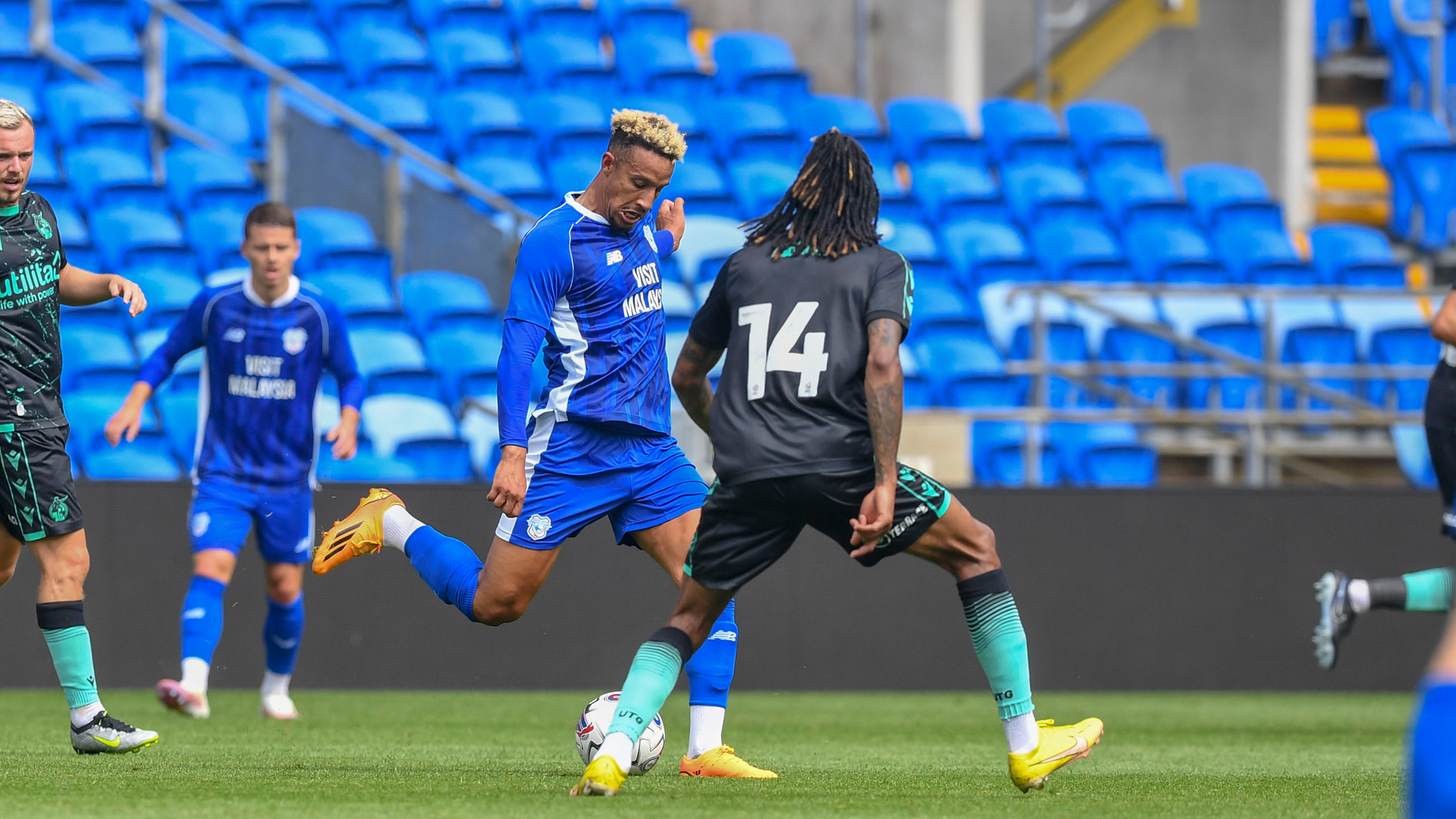 Bulut ended by praising the talents of Rubin Colwill, and revealed his thoughts on the Welsh international's best position on the pitch.
"Rubin is a good player with good technique," Erol concluded. "He can play number ten, he can play wide, he can play as a number eight.
"In our system and how we want to play, he will be like a second striker, because of his technique and quality. I think he can do it well and this will be his position.
"He is a young player, he will make mistakes, but he will get better over the next couple of weeks."