City vs. Luton Town | Player Focus: Andy Dibble
History
6th August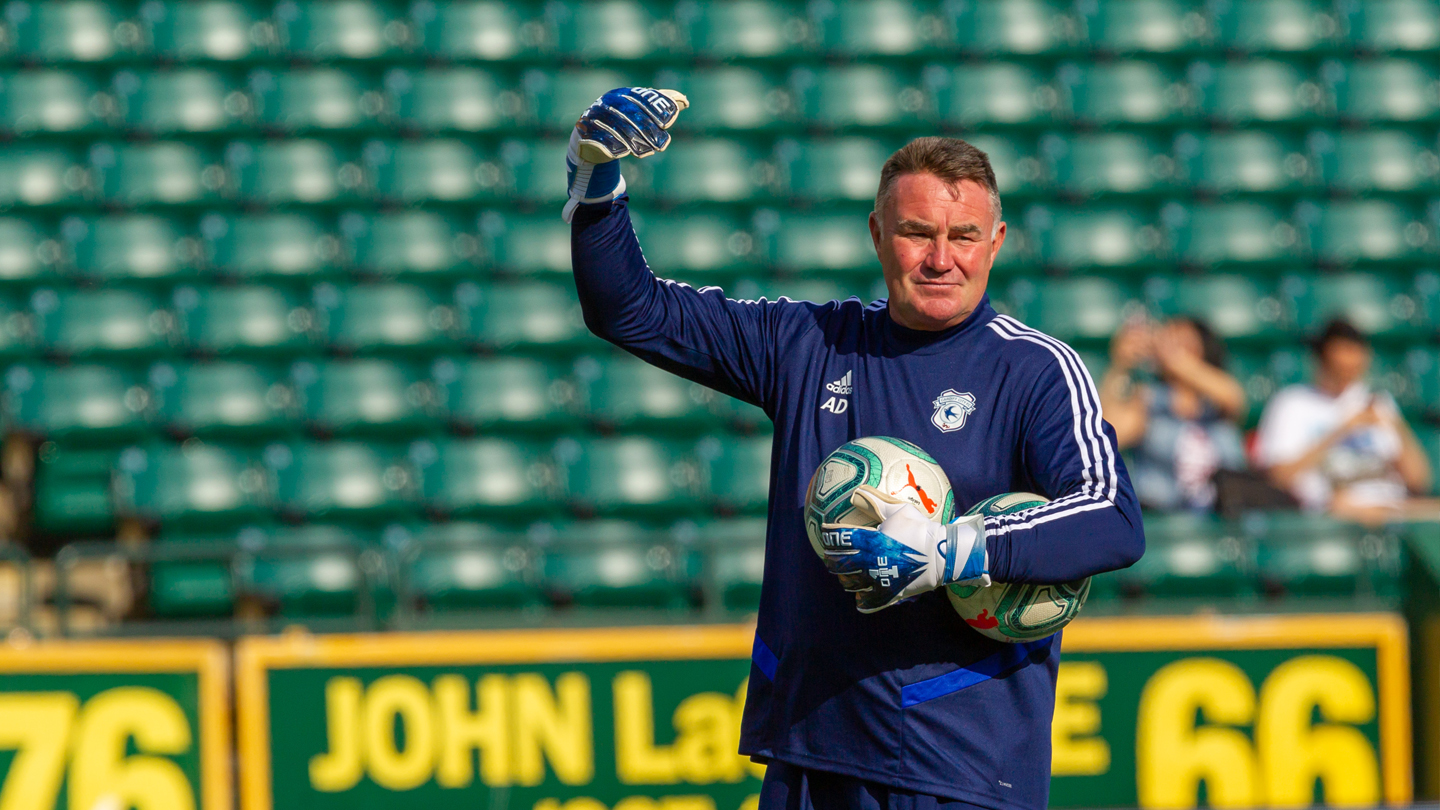 Bringing to light a shared history between Cardiff City and Luton Town, we take a look at the career of Andy Dibble, featuring an exclusive interview with the Bluebirds' goalkeeping coach.
Born in Cwmbran on May 8th, 1965, Andy Dibble began his footballing career at Cardiff City, playing his first match for the club in 1982. Prior to this, he had been a City supporter, and has fond memories of watching the Bluebirds play at Ninian Park during his childhood.
"I was 11 when I first had an involvement with the club. My first memories with the club was probably my first training sessions in Cwmbran as a young lad."
"I went from being a young lad supporting the team from afar. Starting on the Bob Bank and then ending up becoming a player later on, then being a coach for the club!"
As an apprentice at the club from 1981, Dibble made his senior debut on May 8th, 1982, against Crystal Palace, where he started in the place of an injured Ron Healey, who made 216 appearances for City between 1974-82.
"My debut for Cardiff was on my seventeenth birthday, and I'll never forget it because I was cleaning Ron Healey's boots, and an hour and five minutes before kick-off I was told that I was playing!"
"It was the end of Ronnie's career sadly, as he had a hernia problem which you couldn't repair properly in those days. We remained great friends throughout my career, and he was a great mentor. Sadly he's not with us anymore, but taking over from a guy that I looked up to was quite a big thing for me."
The young goalkeeper was called upon once again only weeks later, for an even greater challenge:
"My next two games were Welsh Cup Finals, one home leg and one away leg against Swansea, so for a seventeen year old it was quite daunting really!"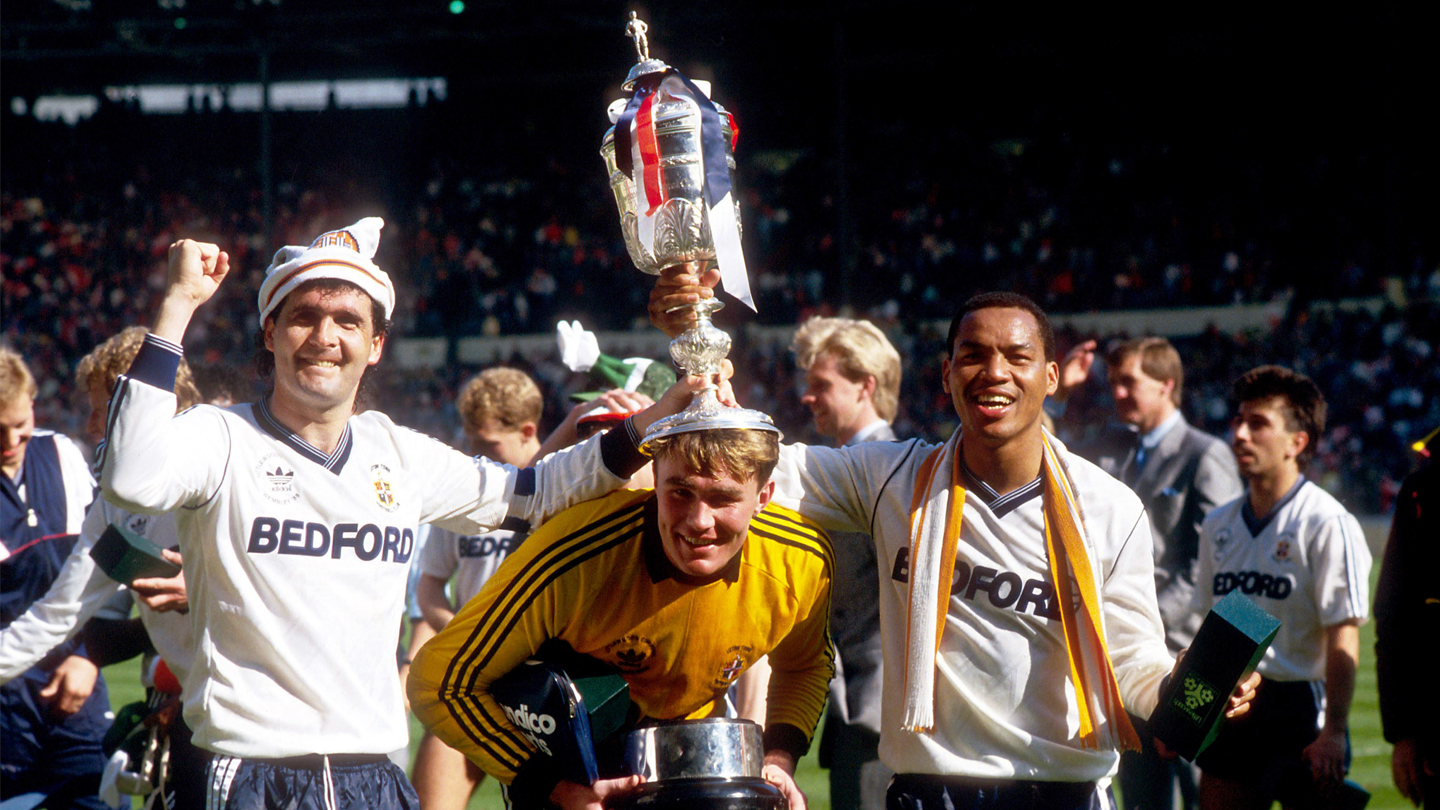 Andy Dibble left his childhood club in 1984 for Luton Town, having made 62 league appearances in the two years he had spent there as a senior player. In his time at the club, Dibble had helped the Bluebirds to promotion to the Second Division during his first full season there, and was a part of the side that remained in the division in the following season, finishing in fifteenth place.
The Hatters were playing in the First Division, and the young goalkeeper took the opportunity to join the club in the top-flight.
"I left Cardiff when I was nineteen to go to Luton. My passion has always been for Cardiff City, but at the time the chance to play in the First Division [now Premier League] was too big to turn down!
"I went and started that season, but sadly I had a bad knee injury against Manchester United at Old Trafford.
"Things were moving pretty quickly for me, I replaced Les Sealey, who then made the shirt his own again. He is another person that I looked up to during my time as a player."
Andy remained at played at Luton Town until 1988. During his final season at Kenilworth Road, he made appearances in both an FA Cup Semi-Final against Wimbledon and the League Cup Final, where he was to face Arsenal.
The 1988 League Cup Final (then known as the Littlewoods Cup) was considered one of the most exciting in the competition's history as Luton Town overcame the odds to defeat the Gunners.
The Hatters won their first major trophy in their history at the end of the match, with Dibble putting in a Man of the Match performance, saving a penalty with 80 minutes played. The saved penalty stopped Arsenal going 3-1 ahead at Wembley Stadium, but inspired Luton to make a shocking comeback, with the Hatters equalising in the 82nd minute and taking the lead in the 90th.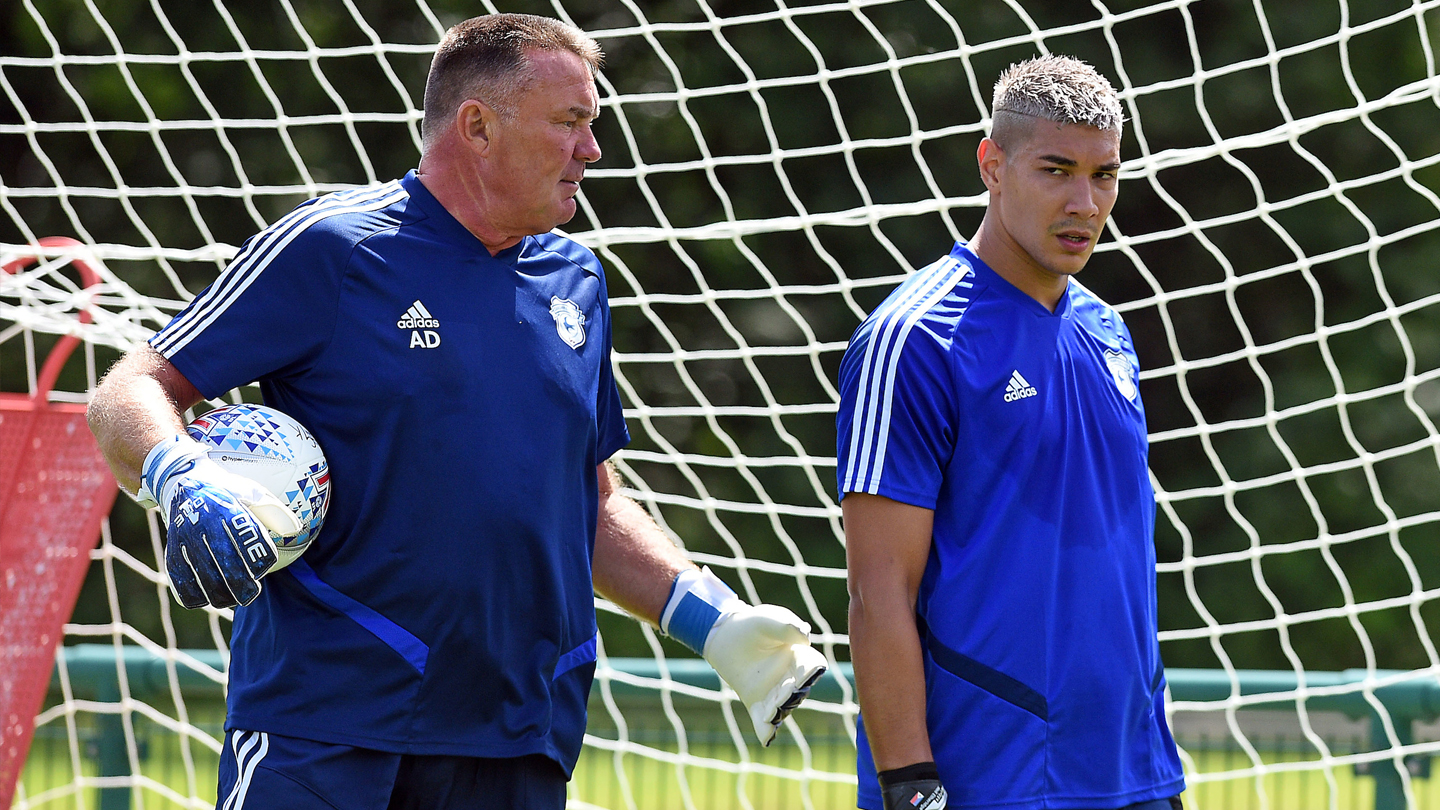 Once known for his prowess as a shotstopper, Andy has now retired from playing, and has evolved to becoming a goalkeeping coach. Having coached at several clubs around the country since 2005, Dibble joined Cardiff City in 2017 following a seven year stint at Rotherham United. Despite his busy schedule while coaching, he still checks on how his son, Christian, is playing at Wrexham AFC, who Andy himself once played for between 2002-05.
City's goalkeeping coach has been busy preparing for the new season throughout the summer, travelling with the First Team to North America in July, and is currently working with City 'keepers Neil Etheridge, Joe Day and Alex Smithies.
On his development from being an expert shotstopper to now coaching a group them, he said:
"I think it's been a really nice transition. I've got to be honest and say that I miss playing, but I really enjoy what I'm doing now. I've got a great group of lads with me at the moment, and some lads that are coming through at the club also.
"It's really enjoyable. We work well together and there's always a lot of thought and preparation that goes into training before every fixture."
Andy has certainly seen a change in the style of playing - and coaching - that he was used to as a young player, however:
"I think that the game has moved on now, the ball probably moves more, and I'd even say that the strikers might be more clever nowadays!
"Plus, in my day and age we didn't have the information that these lads receive nowadays. They're more equipped when they go on the field, in terms of statistics and information that they can get.
"It's been a natural development becoming a coach. Every day is a learning day, and there's nothing better than learning, from everyday situations to the psychological approach of goalkeeping.
"Obviously, goalkeepers have ups and downs, and as a coach you have to be there to help them get through their problems, whether physical or psychological."
Andy finished by sharing his thoughts on now working at the club where he began his career more than 30 years ago. He has enjoyed success at the club both on and off the pitch, and wouldn't have it any other way.
"I love being back at Cardiff City. It's my hometown club, and I'd like to finish my career here, to have that longevity to keep going here until I finish.
"I can't understate how privileged I have been at Cardiff City to be promoted as a player and a coach."