Club Connections | Rovers & Bluebirds - Craig Conway
History
29th September
Ahead of Saturday's trip to Ewood Park, we caught up with former Bluebird and Blackburn Rovers winger Craig Conway...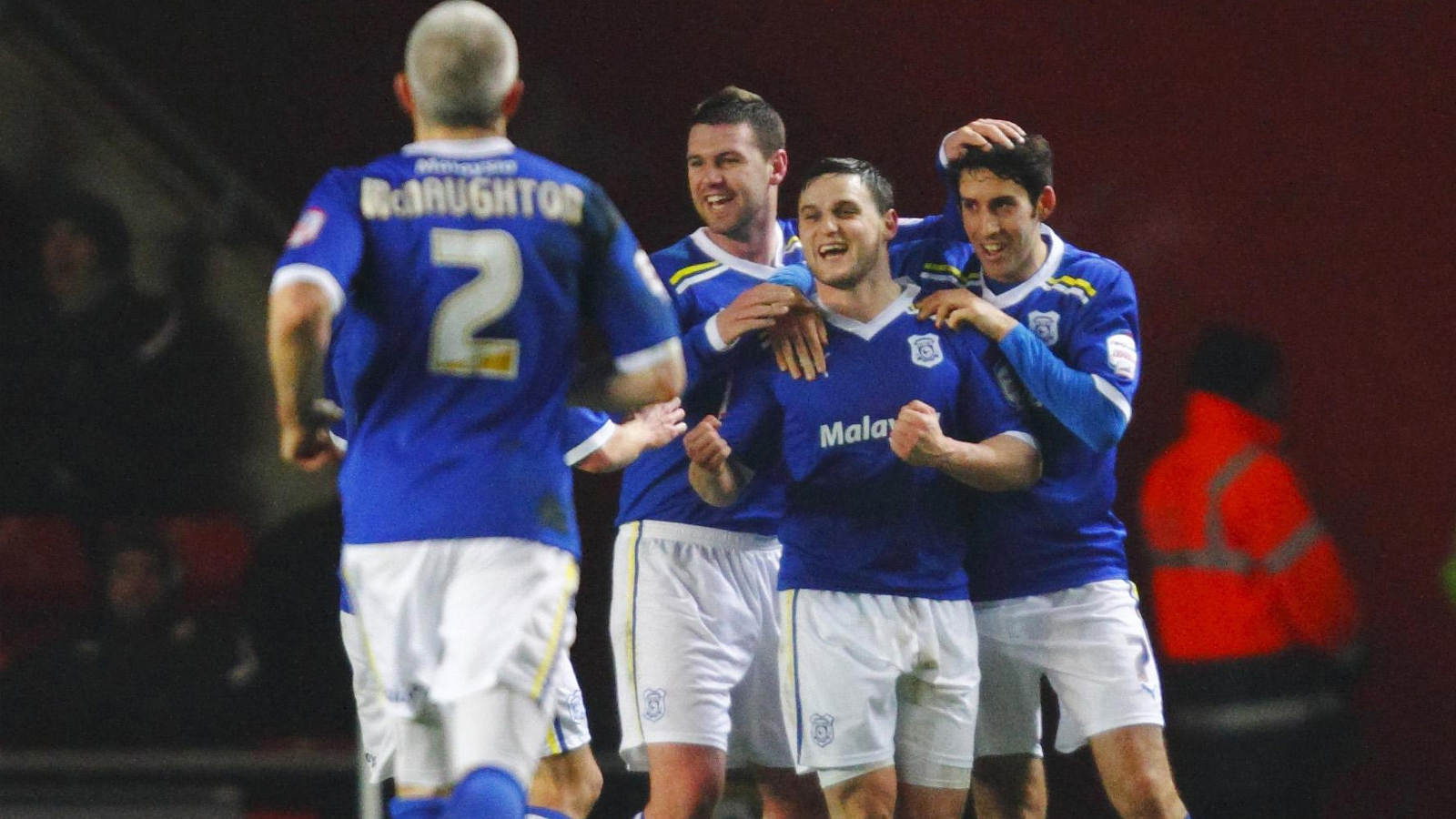 "I started playing when I was about seven years old" began Craig as he discussed his introduction to the beautiful game. "I was at a local side and just went from there, really.
"I'd played for a few boys clubs and was at Kilmarnock for a while, before signing for Ayr United after I was released by Kilmarnock.
"I made my debut for them aged 17 and played a few games there as I broke into the first team.
"I did relatively well before then getting a move to Dundee United. I had a really good time there and enjoyed myself with a really good team of players, with many of them eventually getting big moves to other clubs.
"I'm a Celtic fan, so I'd always be watching them play whilst growing up. Paolo Di Canio really sticks out as a player I loved watching. Of course when he came up to Scotland he was only there a year, but the impact that he made was huge.
"I remember being there as a kid at the time, back when he used to wear different coloured boots as he played. He was one of the only players that I can remember who would do that.
"I looked up to him and would watch him nearly every week when he was at Celtic, alongside the standout players like Henrik Larsson."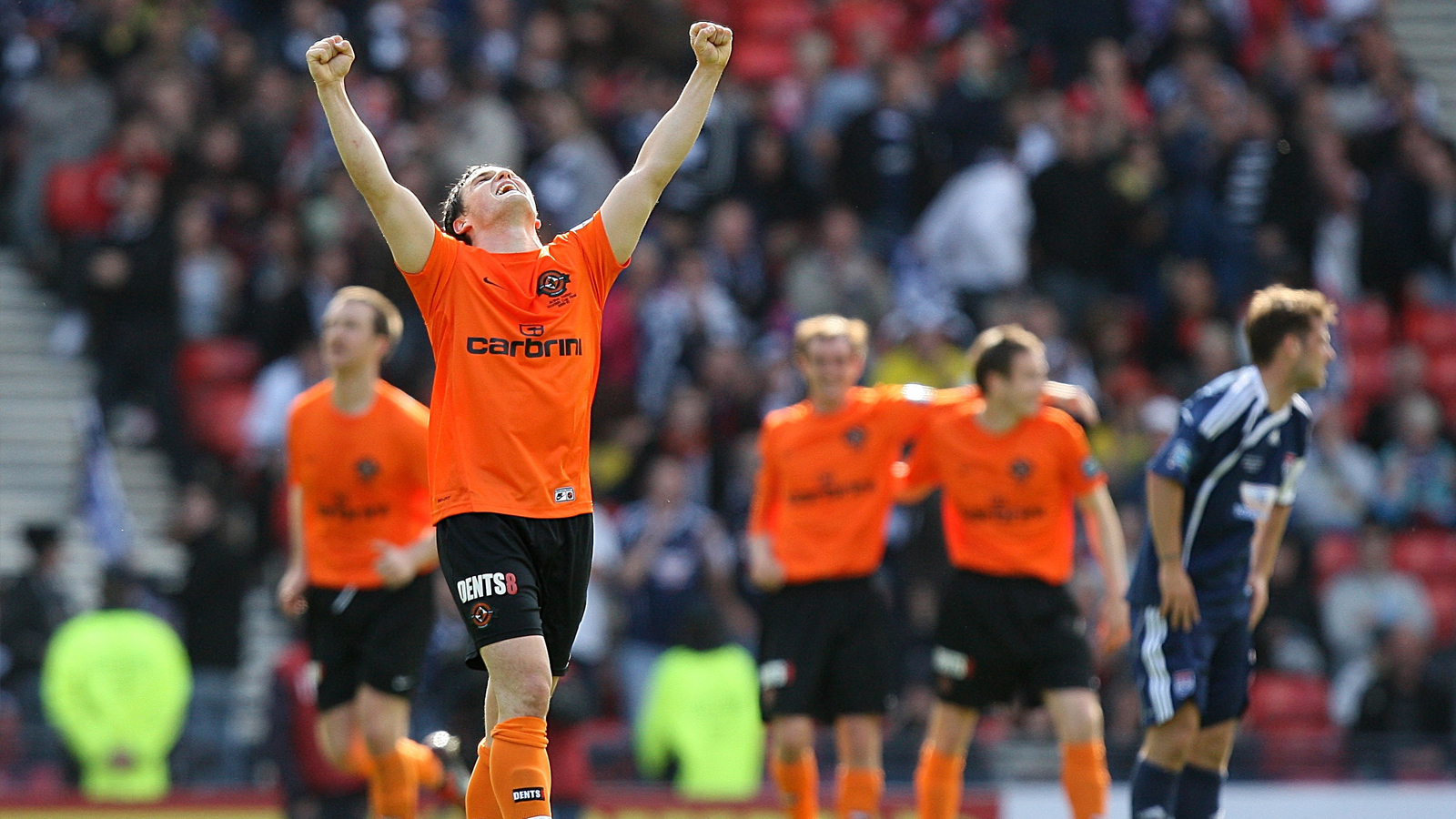 Having risen through the ranks at Ayr United before joining the Terrors, Conway found himself being called up to represent his country in October 2009, aged 24.
"It came as a surprise," Craig explained. "At the time I didn't think that my form at the time was great, but maybe I'd built a bit of a reputation which helped me into the side, along with maybe a few players pulling up with injuries.
"I got the call from the manager, and was told that the game would be away to Japan, so it was a bit of a whirlwind going home to get all of my stuff before making the flight!
"We were only staying there for the game and it was maybe three or four nights in total. I'd never been anywhere like it before, but it was great. There were about 70,000 people there, which was unbelievable.
"It was an amazing feeling, after you've grown up always wanting to play for your country."
After four seasons of playing as a regular for Dundee United, the Scottish Cup-winning winger eventually made the move to South Wales, when in June 2011 he signed for the Bluebirds.
"I didn't know a lot about Cardiff City before joining the Club." admits Craig. "I knew Kevin McNaughton and David Marshall from their time spent playing in Scotland, but that was more or less the extent of what I really knew before arriving.
"I'd made my mind up about moving down south to play in the Football League, so it was great to join City when I did.
"The biggest shock for me when changing to play in the Football League was probably the fitness and the pace of the game. It was the first thing that I noticed, alongside the quality of the players that I found myself training with.
"Like I said, we had a good side at Dundee United, but I could tell there was a difference early on training with Cardiff City.
"It probably took a few months for me to develop properly and get myself up to speed.
"It was good to have some familiar faces about at the Club; there were a few other Scottish lads in the squad too, like Paul Quinn and Don Cowie.
"Don and I ended up living next door to each other, which was really good. It was like a mini Scotland that we had in Cardiff!"
"In my first season we had a great run in the League Cup. It was amazing making it to the Final with the group we had in the squad.
"Of course it was a disappointment for me not to have played in the Final when I look back at that run.
"I'd played in almost every game in the lead up to it and picked up Man of the Match in the Semi-Final second leg against Crystal Palace.
"Saying that, the lads put on a great performance and took Liverpool all the way to penalties at Wembley.
"I've got the shirt and medal up in my house still, but it is bittersweet that I didn't play in the Final."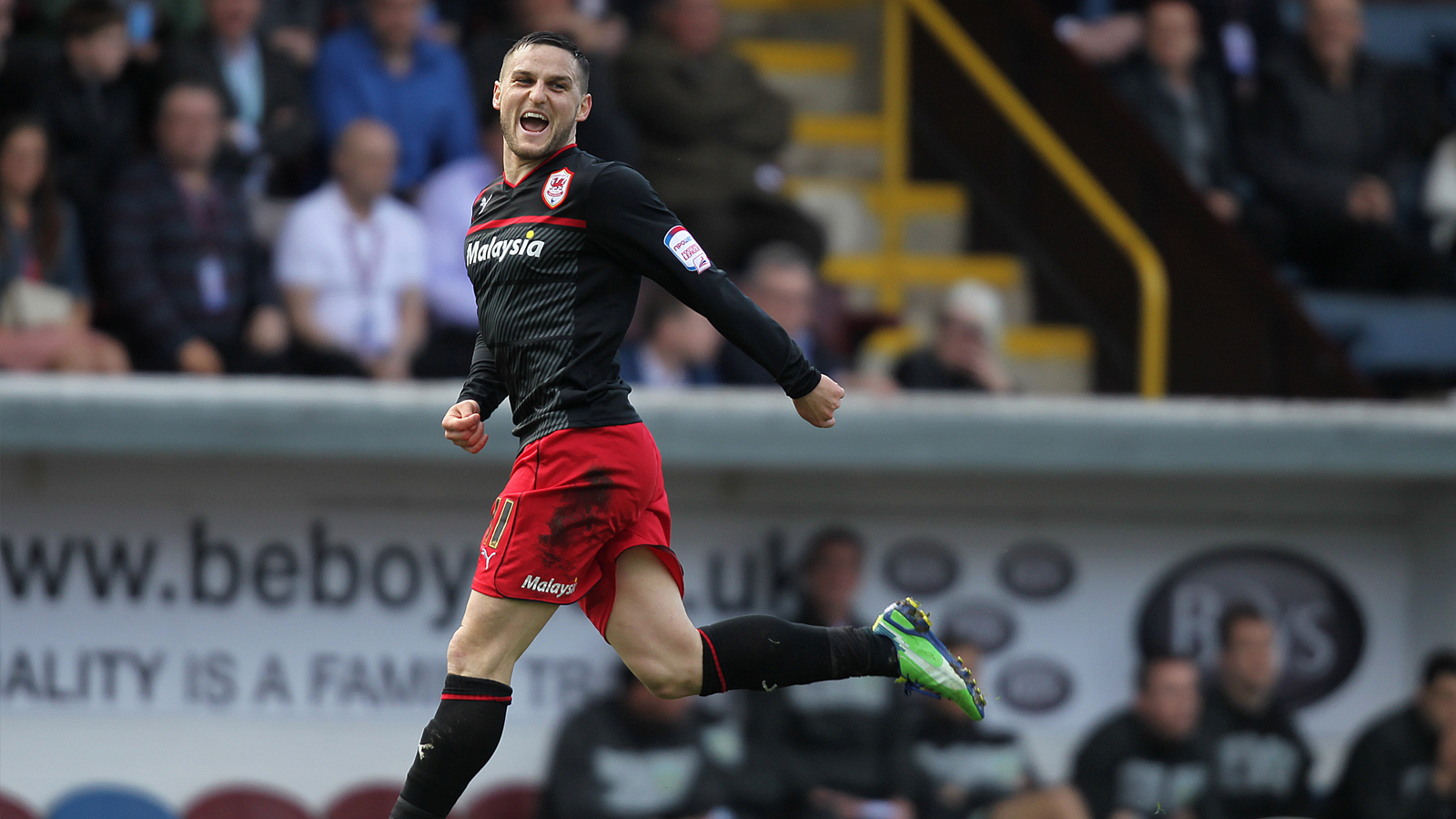 With a memorable first season with the Bluebirds behind him, Conway's second league campaign would be another one for the history books, as the Club earned a historic promotion to the Premier League.
"It was a mad season," Craig explained. "I'd picked up an ankle injury towards the end of the 2011/12 campaign and had been working hard in pre-season with my recovery.
"I was feeling fit as we were starting out the following league run, so I was left a bit gutted to be out of the side in those early Championship fixtures.
"At first I wasn't used to not playing, but then once I made an appearance in about October I started playing more until I was eventually playing week-in, week-out.
"It was brilliant to end the season on a high. To be honest, we were pretty relentless heading through winter and into the new year, and had won 10 home matches in a row from the start of that campaign.
"We'd grind out results left, right and centre and would win a lot of games either 1-0 or by a goal. The group kept that consistency over the Christmas period, which may well have won us the league title.
"It's an amazing thing; we all know how hard it is to get out of the Championship, and to get promoted was brilliant.
"I'd had the season prior to step up to the levels needed, but I'd lost about 5kg by the time the promotion season started.
"Obviously once we'd reached promotion it was all a bit of a blur! I think the highlight was the day where we had the big party in the city centre with all of the supporters.
"It was an amazing night afterwards and that is the time when you sit up and take notice of it and take everything in.
"On the day when you're playing you can't really appreciate the moment, but the celebration later on was when we realised the importance of what we had achieved.
"You could see what it meant to the supporters. They turned up in their thousands and for me just being there, standing on the stage and looking at a sea of people was an amazing feeling.
"They were there because of what we had done, and it was great to share that moment with them.
"There was a lot of hard work put in by the entire group and the reward in our promotion showed that."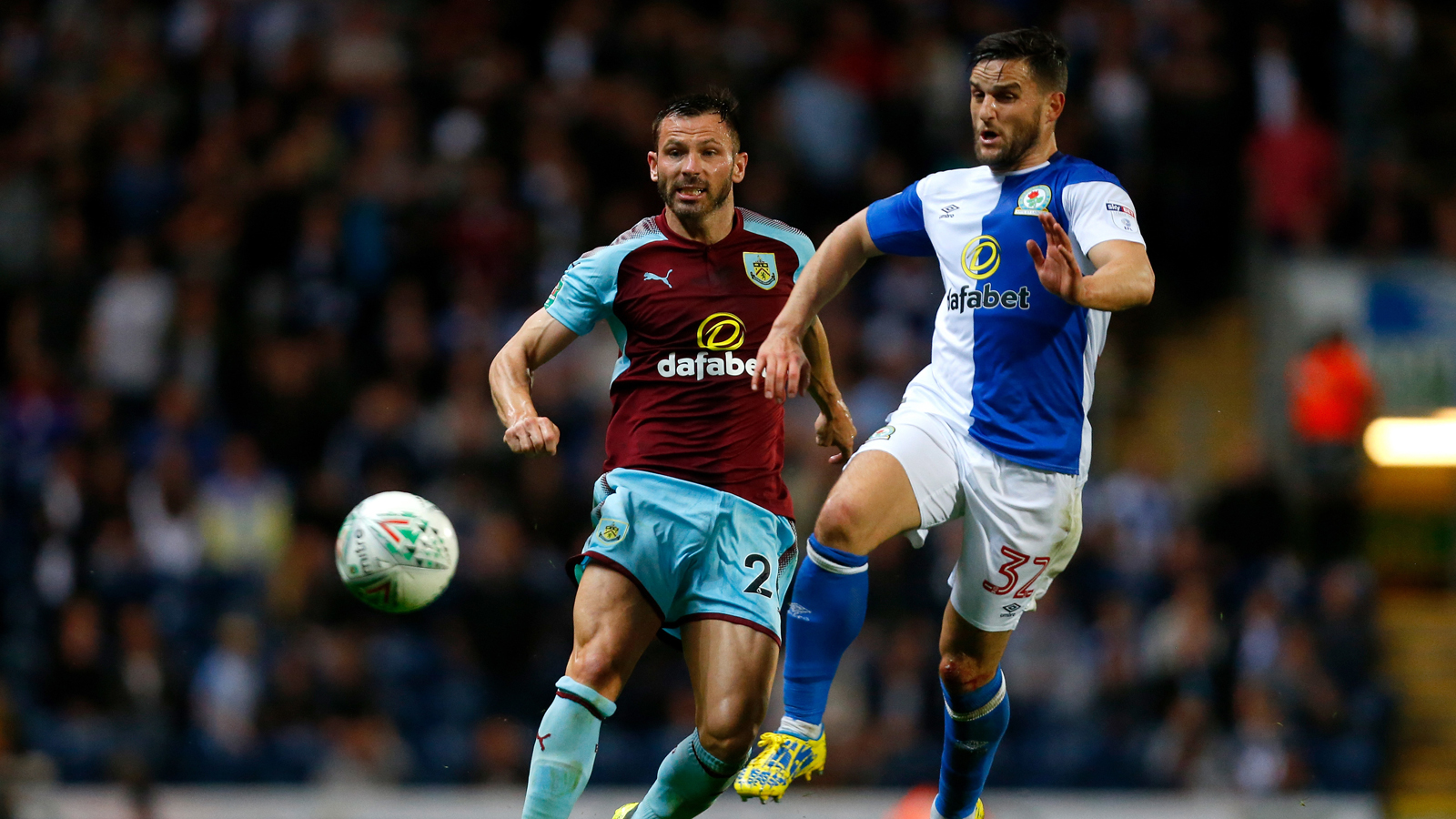 Having appeared a total of 67 times for the Bluebirds in competitive matches, a loan move to Brighton & Hove Albion was followed by a permanent transfer to Blackburn Rovers in January 2014.
"I loved my time there." said Conway of his time spent with the Rovers. "It's another massive club which was apparent early on after I'd joined.
"I spent nearly six years there and I loved every minute of it. It was a great place to play, and by that time my kids were born, so overall I associate my time there with a very happy period in my life."
Following five and a half seasons at Ewood Park and with 200 more appearances under his belt, Conway spent a season playing for Salford City in League Two.
The 35-year-old winger now plays for Scottish Premiership side St Johnstone, having returned to his home country to play.