FA Youth Cup R3 Preview | Cardiff City vs. Watford
Academy
7th December
Cardiff City's U18 side host Watford in the Third Round of the FA Youth Cup at Cardiff City Stadium on Wednesday evening, with kick-off at 7pm.
Tickets are available online here, priced at £3 for adults and £1 for concessions.
The FA Youth Cup is the most prestigious tournament in academy football, providing the chance for young footballers to play in first team stadiums and compete against some of the best clubs around, assisting with player development and providing new experiences.
City's last home game in the competition was on December 14th, 2019, and the hosts dramatically defeated Ipswich Town 2-1 after extra-time in front of supporters at Cardiff City Stadium. The Bluebirds also progressed past this stage last season, with a dramatic 3-2 triumph over Derby County after extra-time at Pride Park.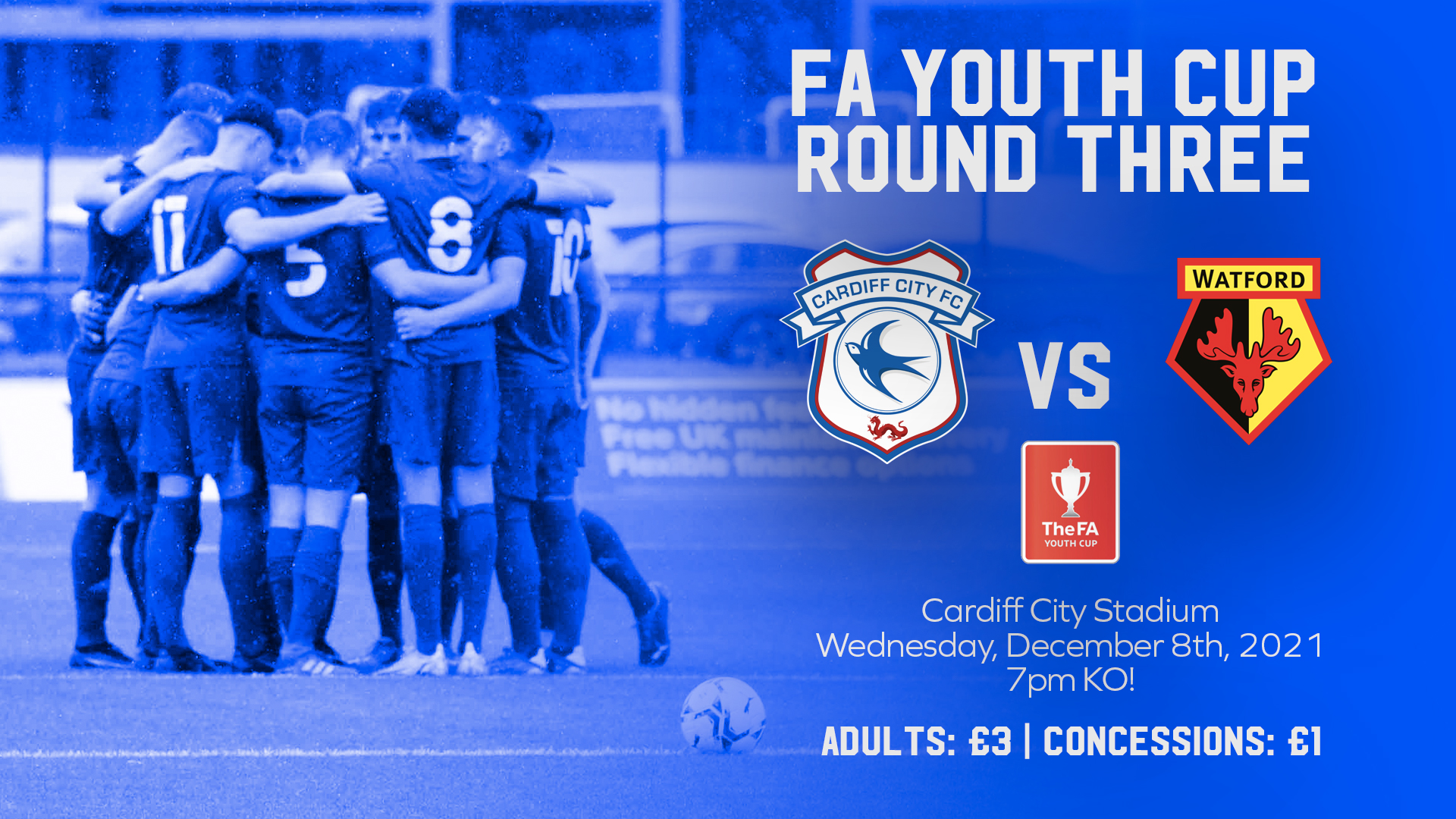 Members of the current U18 crop have previously shone in the competition, with James Crole netting three times and Tom Davies once. A number of First Year scholars and U16 players could make their debut in the Youth Cup this season, with many impressive talents within a City squad which possesses great depth.
Cardiff City's youngsters are relishing the opportunity, and U18 Coach Dane Facey commented: "It's a game we're all looking forward to. We've got a home draw which is good as well, so it'll be nice for our lads to go out and play at Cardiff City Stadium. Most of the players will have had goals of competing in the Youth Cup for the Club, with that being an aim leading to them playing in the First Team.
"We've got loads of great players to pick from, which we're really fortunate to have, and hopefully on the night the boys that get the opportunity can go out and perform to the best of their abilities while representing the Club on the big stage."
If you can't make it to CCS on Wednesday evening, the game will be streamed live on Cardiff City TV, with updates provided via @CF11Academy on Twitter.