FA Youth Cup R3 Report | Derby County 2-3 Cardiff City (AET)
Academy
5th December
Cardiff City's U18 side progressed to the FA Youth Cup Fourth Round by defeating Derby County U18 3-2 after extra-time at Pride Park on Friday evening.
Taylor Jones' early goal was followed by James Crole's first-half strike and the striker went on to net the winner in extra-time.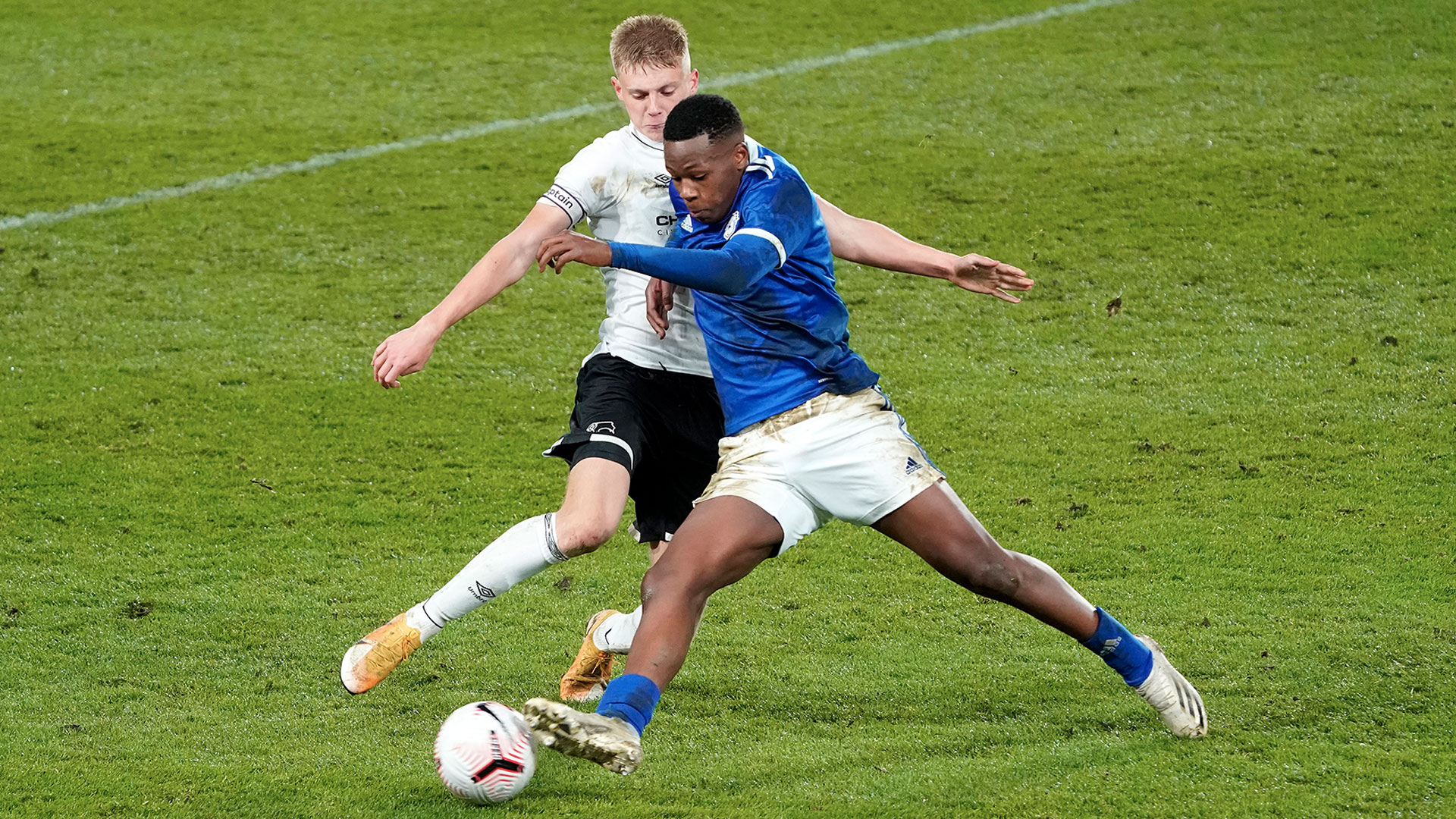 Matthew Bloxham made six changes from last time out as Jaimie Cogman, Aidan MacNamara, Tom Davies, Owen Pritchard, Eli King and Caleb Hughes started.
The Bluebirds got off to a brilliant start, netting after five minutes. Midfielder Hughes' corner from the right found the head of centre-back Taylor Jones, who powered the ball into the net.
City added a second goal 18 minutes later. Forward James Crole beautifully finished into the bottom corner after receiving Cian Ashford's through-ball.
The hosts managed to get one back on the stroke of half-time as Jack Rogers slotted in from close range.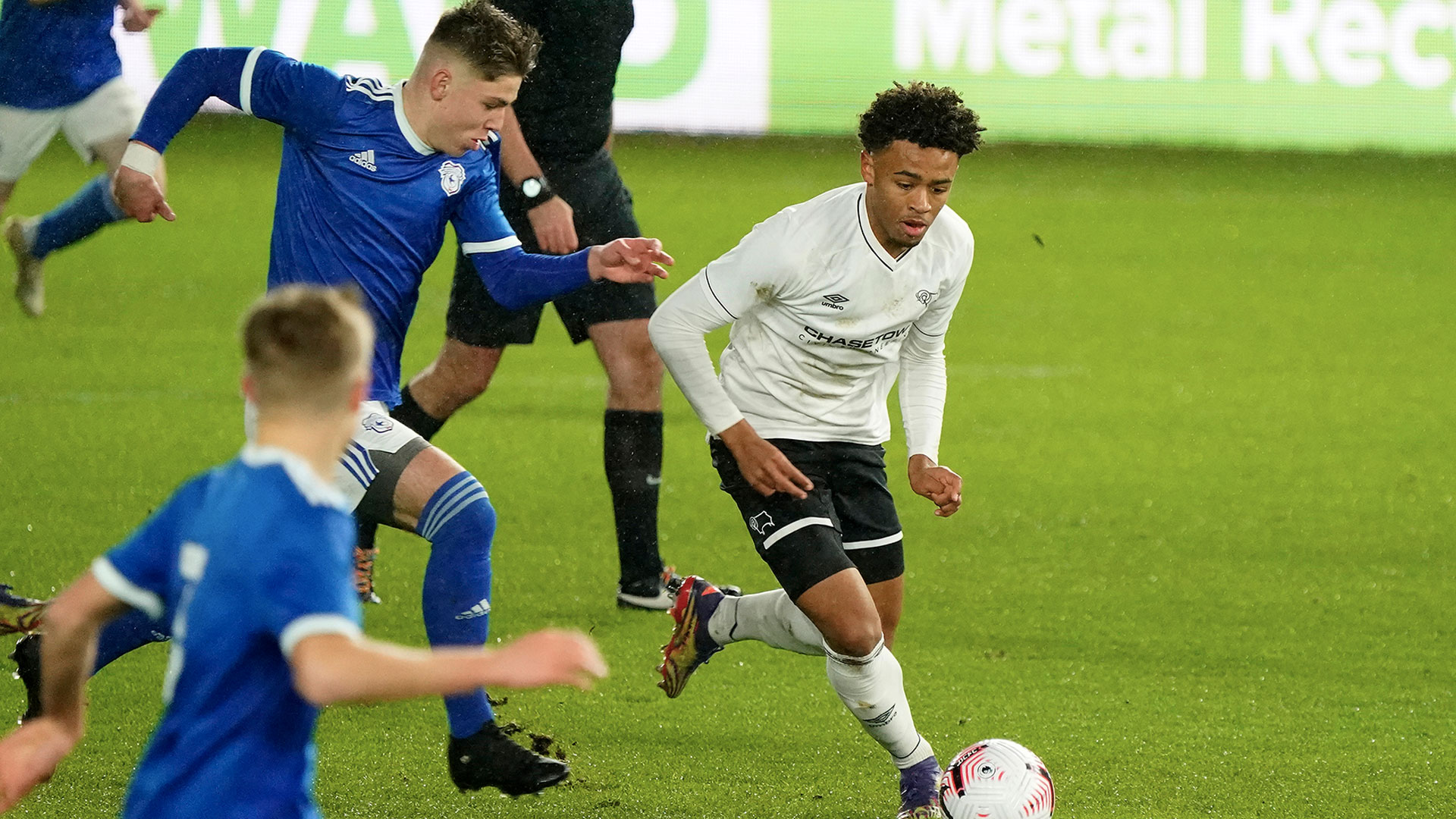 After the interval, play tightened and the Rams levelled it up with 57 minutes played. Olamide Ibrahim found the bottom corner from within the area to equalise.
The game then opened up as both teams looked for the lead. Goalkeeper Cogman made multiple top saves and the Bluebirds had several chances, the most notable being on 90 minutes when determined Crole hit the side netting.
Neither side could find a way through before the full-time whistle and extra-time commenced. Cardiff City put on the attacking pressure as they breathlessly looked for that third goal.
It did come for the Bluebirds after 104 minutes of play. The dangerous Crole sped into the area and under pressure, composedly finished past the onrushing Harvey Randle, regaining the away side's lead and securing a brace.
Into the second period of extra-time, Cardiff City hunted for a fourth goal and came close with 108 minutes gone. Forward Ashford struck just over from the edge of the box.
The Bluebirds battled and stayed strong for the remainder of the match against their Category One opposition, taking a deserved victory and progressing to the Fourth Round of the FA Youth Cup.
U18 FINAL SCORE: DERBY COUNTY 2-3 CARDIFF CITY (AET)
Derby County: Randle, Bardell, Grewal-Pollard, Perez de Gracia (Sebagabo 77'), Solomon, Jinkinson, Gordon, Ibrahim, Thompson (Cybulski 46'), Aghatise, Rogers (Moore 106'). Subs not used: Roberts, Rutt, Brailsford, Christie.
Cardiff City: Cogman, MacNamara (Masrani 73'), Davies, Jones, Pritchard (Clay 54'), King (Chiabi 107'), Thomas, Hughes, Crole, Ashford, Ligendza. Subs not used: Stewart, Wigley, Rippon.
Picture Credit: Derby County FC