Flint pre-Peterborough | Wednesday will be another massive fixture
Interviews
8th February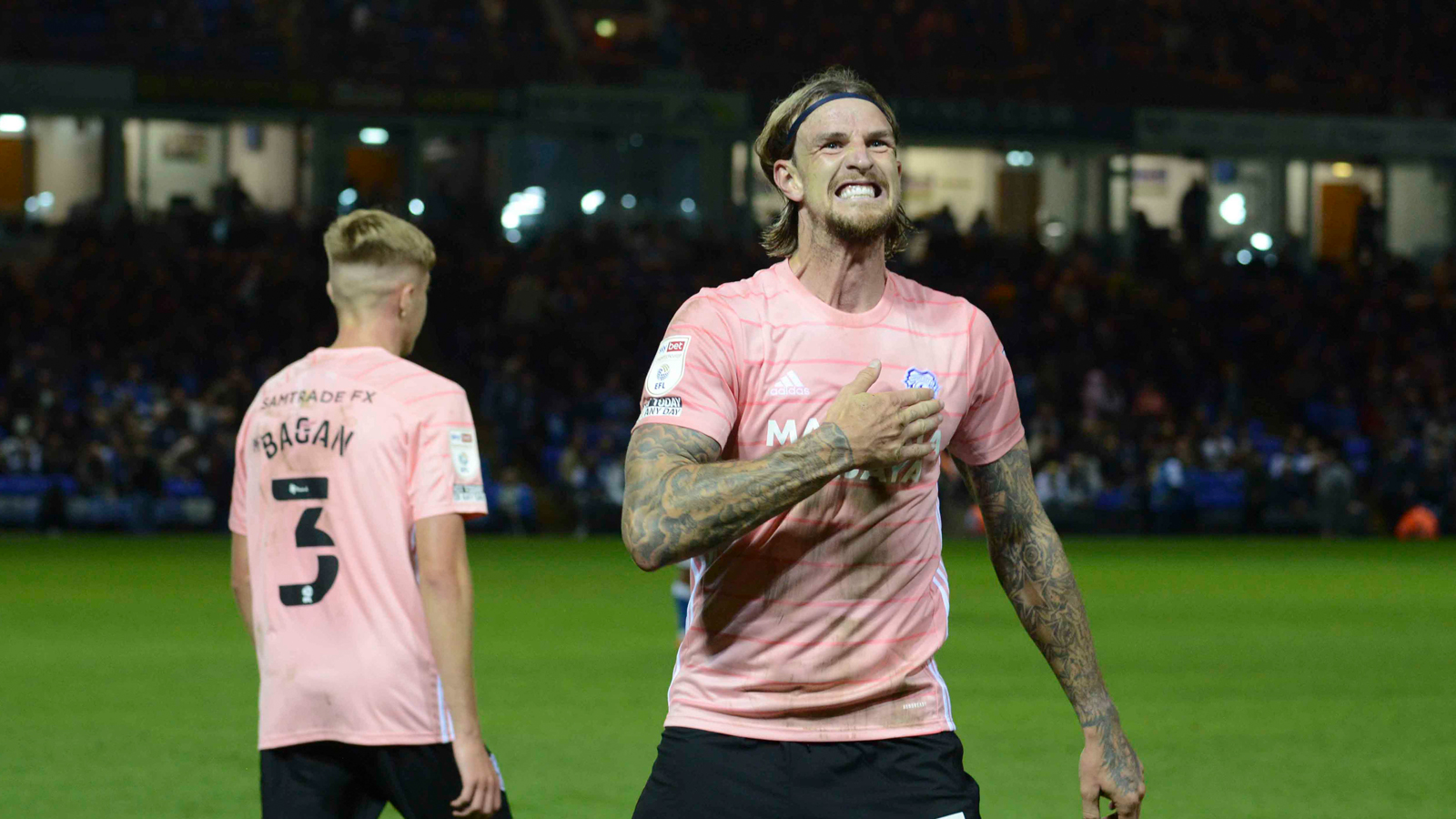 Ahead of Wednesday night's fixture against Peterborough United, Aden Flint spoke to Cardiff City TV to discuss the Bluebirds return to CCS.
Having captained City in their Emirates FA Cup Fourth Round tie against Liverpool on Sunday, Flint reflected on the experience before thinking ahead to the return to Sky Bet Championship action.
"It was a great day to be involved in, first and foremost," began Aden. "But even more special to be a captain. I didn't expect it, so it was a nice touch, really, and one that I'll remember.
"The support was amazing from start to finish, and made all of the noise at Anfield, which is a credit to them.
"Oliver Denham was fantastic, he didn't look out of place whatsoever, took it in his stride and it was a great occasion for him as well. What a game to make your first start in!
"We held our own well for the first 45 minutes and were unfortunate with one or two of the goals that we conceded. Scoring a goal was great for us, and I think that coming off the back of Sunday along with two league wins puts us in good stead for Wednesday night.
"It's a massive fixture on Wednesday. That's our bread and butter; We enjoyed Sunday, but it's back to business now against Peterborough.
"We know it's going to be a tough game from our meeting with them earlier in the season, which was a tough scrap where we thankfully came away with a point in the end. We're expecting more of the same from them on Wednesday night.
With an important fixture ahead, Flint looks forward to a return to playing in front of the home support at CCS, also taking the time to wish skipper Sean Morrison well in his recovery from recent injury.
"We need the fans to get behind us as they have done for the remaining games in the season, really," he continued. "I'm sure they will. It's down to us to put a performance on, week in, week out, to help them get behind us. If we can do that then hopefully the results that we want will keep coming in.
"I'm gutted for Sean. He's a great guy and I've known him for many years, even before I came to Cardiff City. The lads have really gotten around him because he's such a huge character at the football club."
Watch Aden Flint's pre-match interview in full on Cardiff City TV!