Foundation | Wintle, Ng and McGuinness celebrate 50,000 attendances
Community
22nd February
Cardiff City FC Foundation is proud to announce that 50,000 attendances have been recorded at Foundation projects so far, this academic year.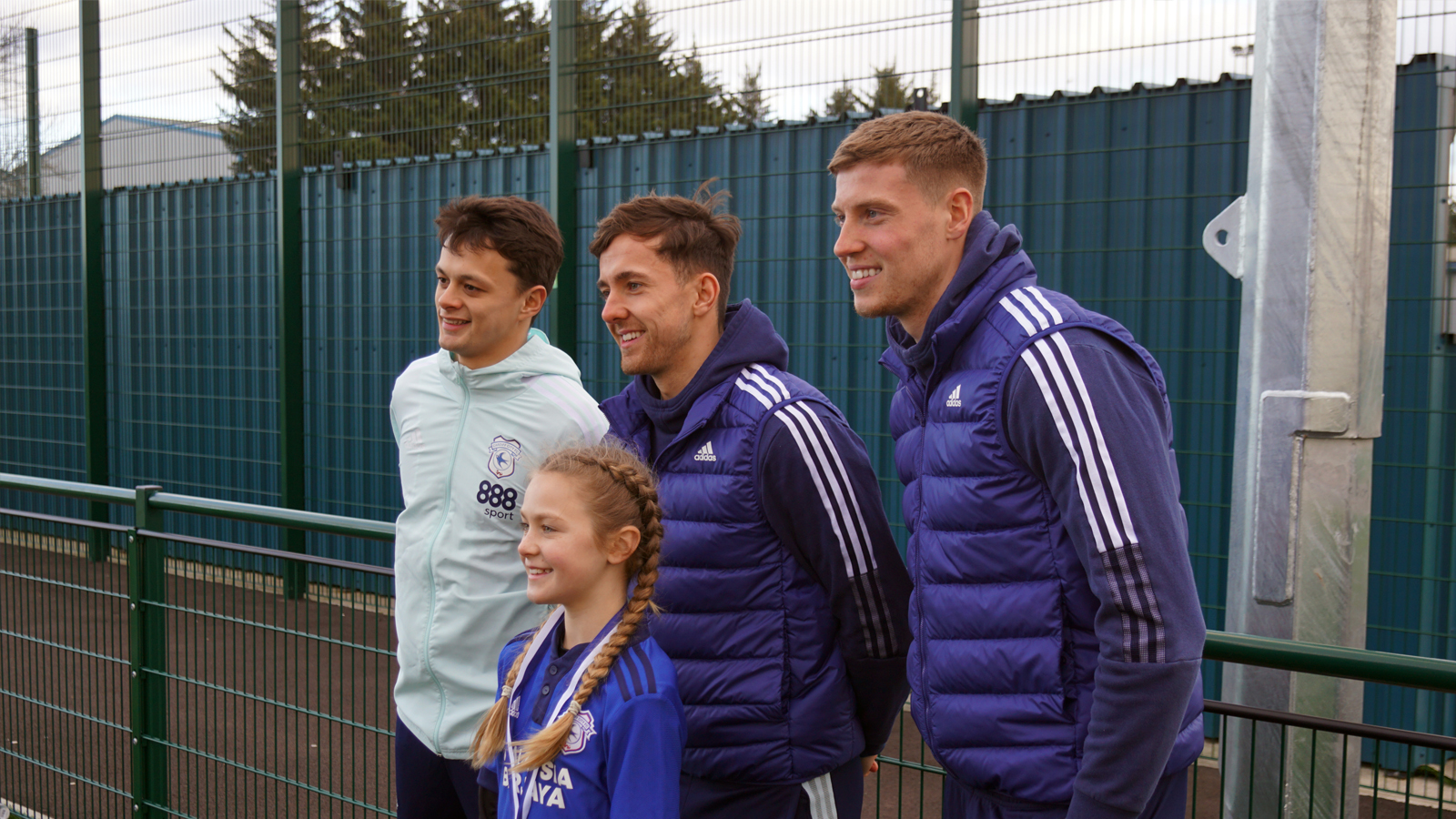 To celebrate, Cardiff City FC First Team players Ryan Wintle, Perry Ng and Mark McGuiness took time out of their busy schedules to visit young people at the Premier League Kicks project at Ocean Park arena in Cardiff during half-term.
Premier League Kicks is a youth outreach programme that supports young people with their personal development through free football sessions and educational workshops.
The players presented a Cardiff City shirt to Ismael, a young person who has benefitted from the Premier League Kicks project at Grange Gardens in Grangetown - one of 20 Kicks sites across the capital and South Wales Valleys.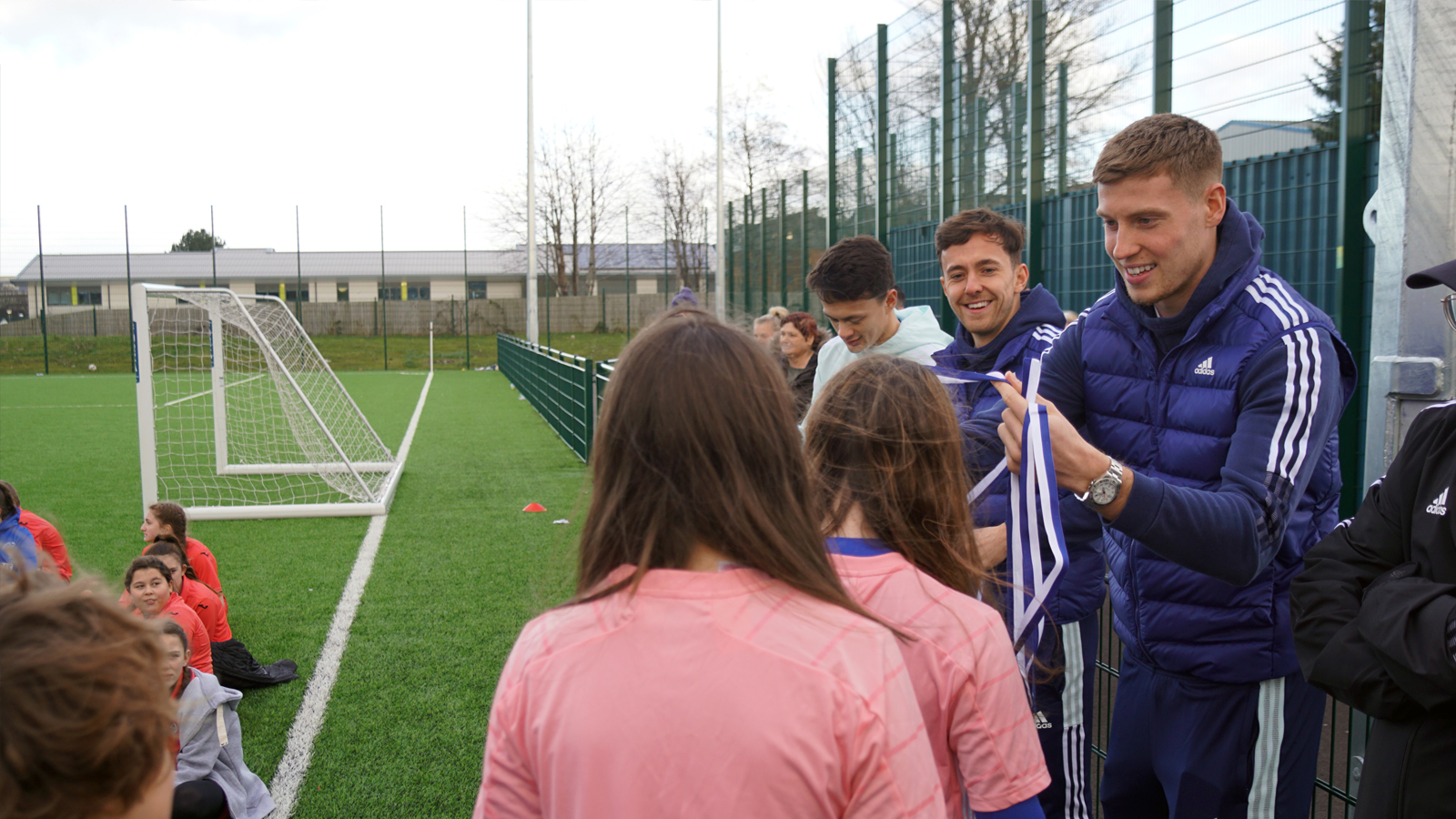 It was great to meet so many #Bluebirds at @CCFC_Foundation's #PLKicks tournament this afternoon.

Thanks for having me – look forward to seeing you again soon! 💪🔵 https://t.co/ipWcmJXubP

— Mark Mcguinness (@MarkMcguinness0) February 21, 2022
Speaking at the event, Wintle said:
"This is the first time I've been able to see what goes on in the community since joining the club and it's really impressive.
"Cardiff City FC Foundation carry out some really important work with children and young people and long may it continue."
Foundation Director, Gavin Hawkey, said:
"We're on course for another great year. Our communities need our support now more than ever and our team are doing an amazing job tackling the impact of inequalities through football."