Glatzel | We set the standard today
Interviews
29th December
Following Cardiff City's 2-1 victory against Sheffield Wednesday on Sunday afternoon, Robert Glatzel spoke to the assembled press to discuss the performance.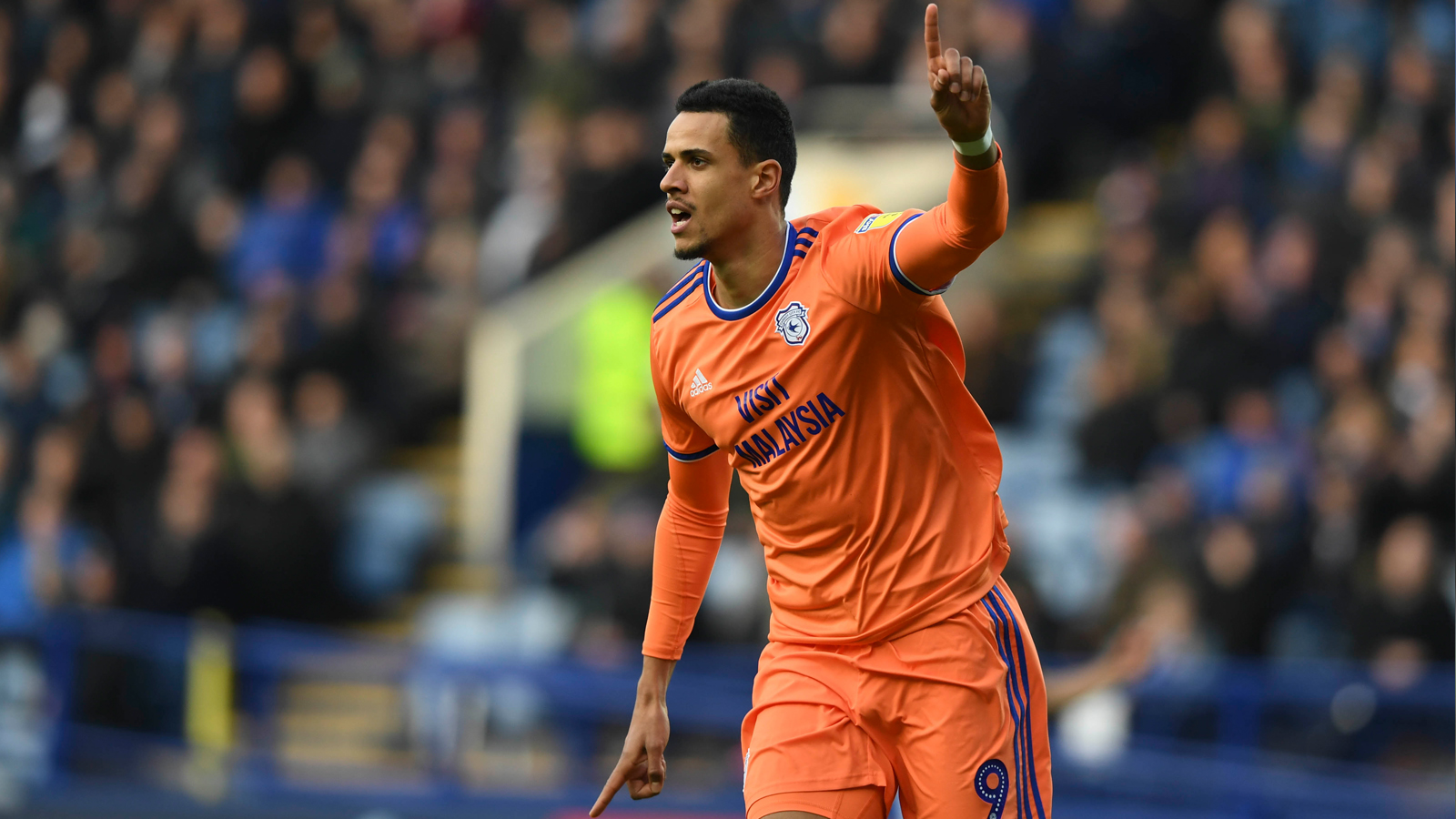 The Bluebirds scored two goals in the first eight minutes to take a dramatic early lead at Hillsborough, with the German striker opening the scoring with his fourth goal of the 2019/20 campaign. 
"The Gaffer said before the game that we had to make a statement," began Glatzel. "It was a good result to take the three points after two draws at home, and I think that it was a deserved win with a great performance from our team.
"Every one of us gave 100% today as we fought to the end. It was an unbelievable team performance which makes the win even more special.
"Today I feel that we set the standard of how well we can perform when we work together as a team."
Joining from German club FC Heidenheim over the summer, City's number 9 went on to detail his experience of adapting to playing in the Sky Bet Championship, along with his progress that's come with it.
"Adapting to a different league can take time," Robert explained. "But I think I'm adjusting more and more with every game played. I'm feeling confident and I hope that I continue to play well to help the team however I can."
"There are a lot of opportunities for us that come with entering the New Year. We continue to fight for our spot in the Play-Offs, which we have a good chance of achieving if we keep playing as we have done today."
Having finished the year with their second away win of the season, the striker now eyes what lies ahead for the Bluebirds, starting with a trip to Loftus Road on New Years Day...
"As I've said," RG9 concluded. "We set a standard today, and in this league we will need to give our all in every game if we want to achieve our goal.
"I'm happy for today and now I'll be getting ready for playing against QPR in our next game."