Harris | Nowhere near the standards that we've set
Interviews
22nd February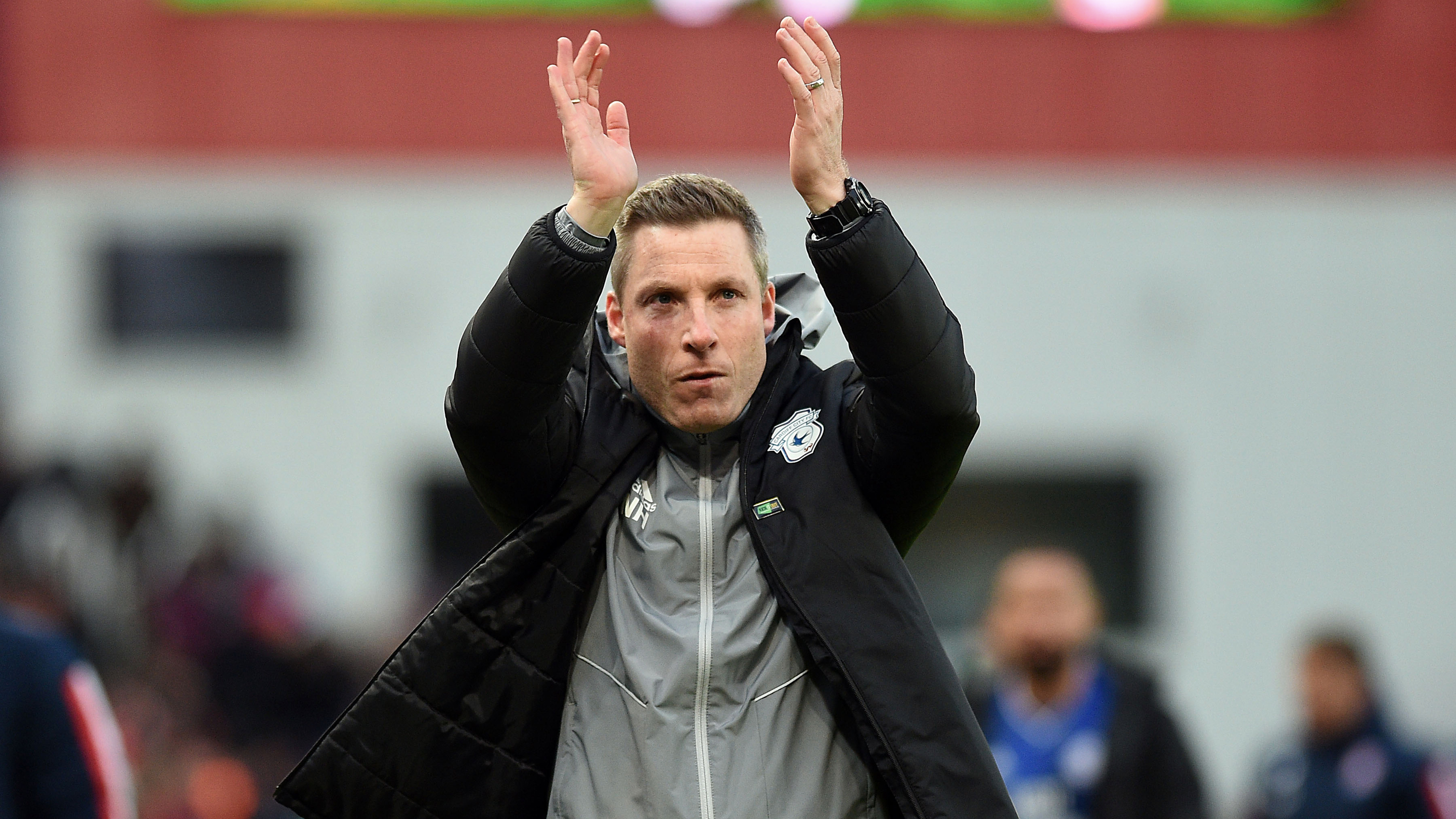 STOKE REACTION | HARRIS
The Bluebirds suffered a two-goal defeat against Stoke City on Saturday afternoon.
Following the match, City manager Neil Harris spoke to the press and media in Staffordshire.
"We're hugely disappointed," the boss began. "From the first whistle to the last, we were nowhere near the standards that we've set, individually nor collectively. We've played against a Stoke City team who are scrapping for their lives, and they gave it a right go today.
"If you can't win games, you have to make sure that you don't concede, and you don't lose them. We gave two poor goals away, which is not good enough. At the other end of the pitch we missed that little bit of a spark. Today we didn't make good decisions with the ball.
"Losing Lee Tomlin to injury before the game was a blow, but we have to adjust as a group. We've scored goals from different avenues since I've been here, and we'll have to continue doing that. We have players who can score goals, and this presents an opportunity for them."
Creative midfielder Tomlin was missing for the trip to Stoke. Neil gave an update on the injury.
"He's going to be out 6-8 weeks unfortunately. We wish him well.
"It's a blow to lose someone with the quality of Lee. Now we need others to take this opportunity."
The Bluebirds have an opportunity to bounce back on Tuesday evening, with fifth place Nottingham Forest visiting Cardiff City Stadium.
Harris continued: "We have to make sure that this game was a one-off. When you play again so soon, especially against a team just above you in the division, it's important to put things right. It will be a great game against Forest.
"If we're serious about the play-offs we have to beat the teams around us. With two huge games in four days next week, it's a huge chance for us. I'm looking forward to Tuesday night, and seeing how my team responds."