Harris pre-Birmingham | Everybody is going to be needed
Interviews
10th December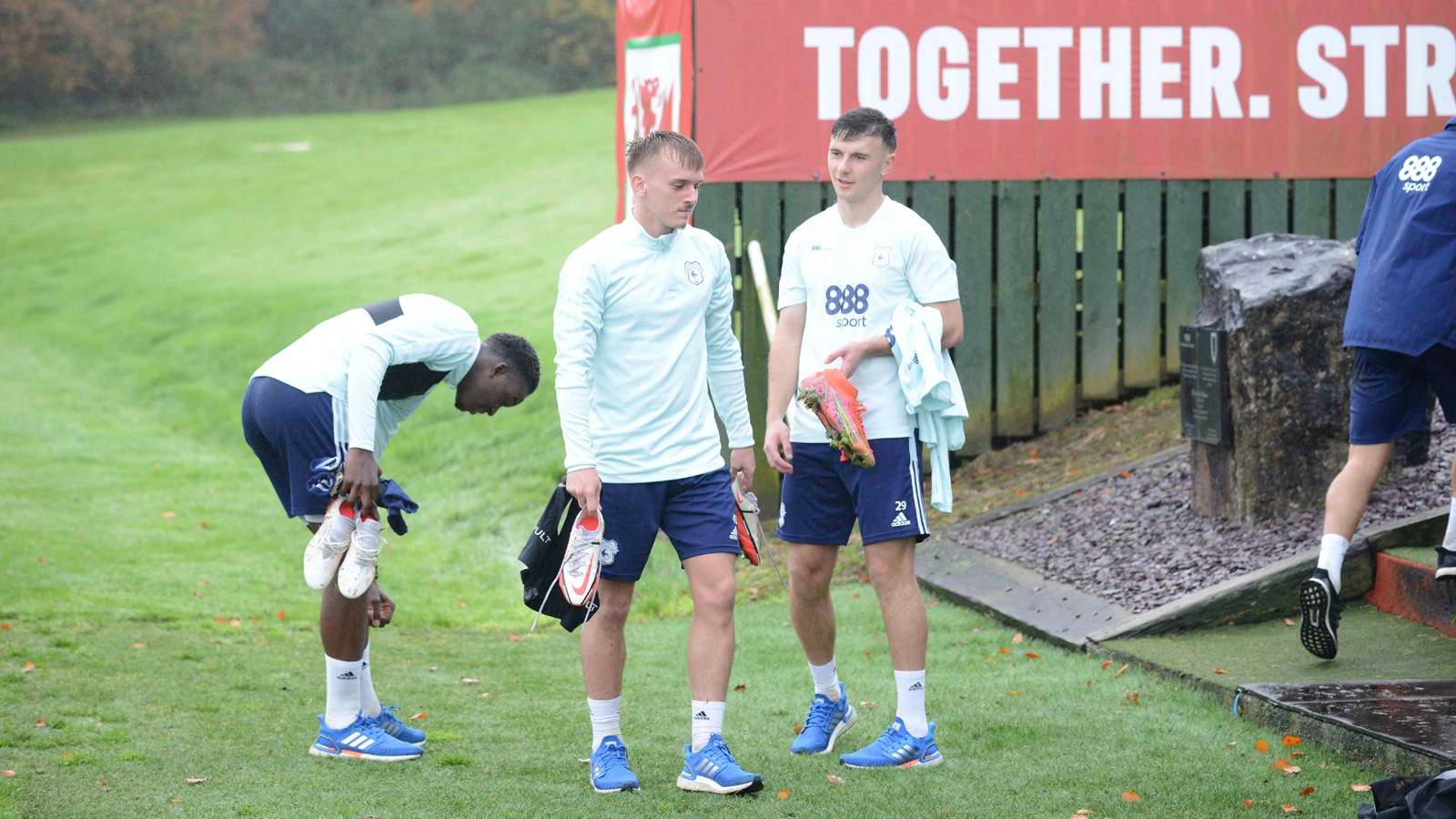 Welsh international Mark Harris spoke to Cardiff City TV ahead of the Bluebirds' clash with Birmingham City, firstly reflecting on last weekend's contest with Sheffield United, during which he opened the scoring.
"In the first half, I thought we played well." Sparky began. "We got our press on from the front pretty well, and it was a pretty positive performance. Obviously the sending off wasn't ideal for us, but these things happen, and it's then about trying to keep a good shape and trying to hold out.
"It was some ball from Rallsy to pick me out – I think there were four bodies around me. That meant I had to get the ball down as quick as I could and get the shot off. It was nice to get the finishing touch and get the ball.
"I think I was right on the last man, and obviously you've got to keep yourself onside as well. As soon as I hit the ball, I was looking at the linesman straight away to make sure I was onside!"
The 22-year-old turned his attention to our weekend fixture with the Blues at St. Andrew's, a ground on which he scored for City last season.
He said: "We're all looking forward to the game on Saturday, and hopefully getting three points. After the result on last weekend, we're looking at going up there and putting in a good performance.
"I've seen that there are 1,500 fans going up, and they've been great all season with us. Hopefully we can go up there and give a good performance, and hopefully we can get the win.
"It was 4-0 last season. I came on at half time that game, and to get a goal was obviously good for me. A repeat of that wouldn't be too bad!"
With Christmas just around the corner, Sparky concluded with a look ahead to the festive fixture list, eager as always to make his mark in the team.
"Everybody knows what the Christmas period is like. There are going to be games coming thick and fast, and everybody is going to be needed. All the lads are ready for when we are called upon, and it's just about getting as many points as we can from these games."
He concluded, "The more games, the better. Everybody wants to be playing, so we've all got to be pushing ourselves now to better our performances, and hopefully the results come with it."
Watch more from Mark and Steve Morison on Cardiff City TV now!