History | City win the Double - May 16th, 1993
History
14th May
Catching up with City legend Jason Perry, who recalls his experiences with the Welsh Cup, including a double-winning campaign that concluded for the Bluebirds on this day in 1993 with a 5-0 victory in the National Stadium...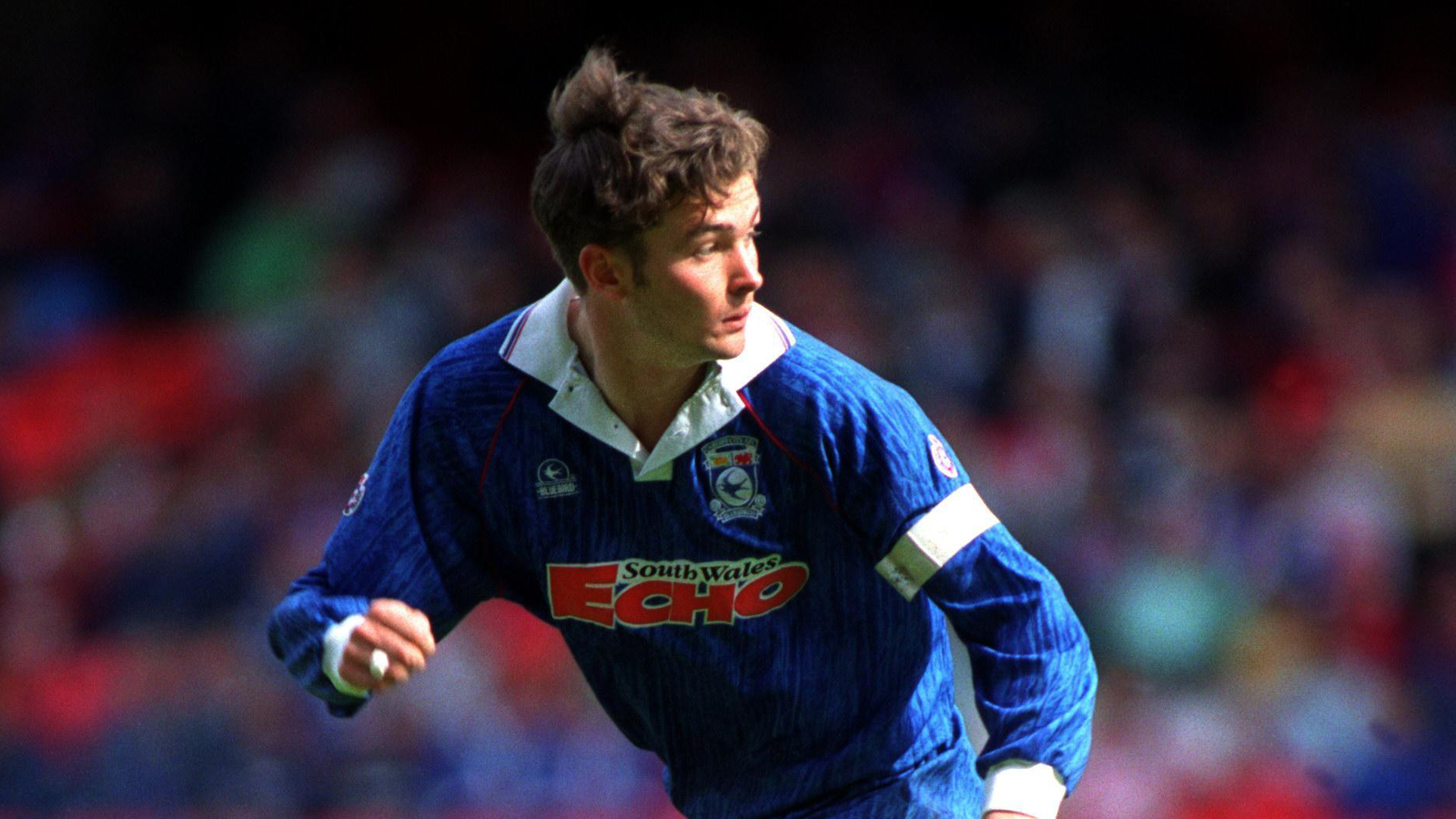 "If you look at the side that played on the day you can see how good that squad was. We had to put Carl Dale and Chris Pike on the bench!"
These are the first words from Jason Perry as he discussed that famous afternoon in the Welsh capital on May 16th, 1993. The Bluebirds were flying high ahead of their trip to the National Stadium in Cardiff's city centre, having won the Division Three title less than two weeks prior.
Perry continued by naming the players who featured prominently for City that season, and defeated fellow finalists Rhyl 5-0 on the day, with Phil Stant scoring a hat-trick and Cohen Griffith bagging a brace...
"We had quality with that forward line. Stanty would score goals and was very good at what he did, getting between the posts and finishing. Cohen Griffith worked extremely hard on the pitch for us, and then of course Nathan Blake and Nicky Richardson were so good going forward.
"The score, in hindsight, doesn't surprise me, especially after we'd won the league that year in style. We had huge respect for Rhyl heading into that match, but we knew how much we wanted to win it and we did so quite comfortably in the end.
"We had a lot of characters in the changing room that season, with a lot of winners who drove us on. Playing Wrexham in the Semi-Final was a big challenge for us, playing against them that year both in the league and the Welsh Cup.
"We saw them as in our way as we went about winning what we felt was ours. We beat them at the Racecourse in the league when the pressure was on in April, and then beat them again in the Semi-Final. Again, it sums up the quality and mentality of our team; we had the late Robbie James at one full-back and Damon Searle at the other.
"They were both players who could bomb forward and rush back to defend, and then at the back was myself, Paul Ramsey and Derek Brazil, who did well to hold our opponents back throughout the league and cup campaigns."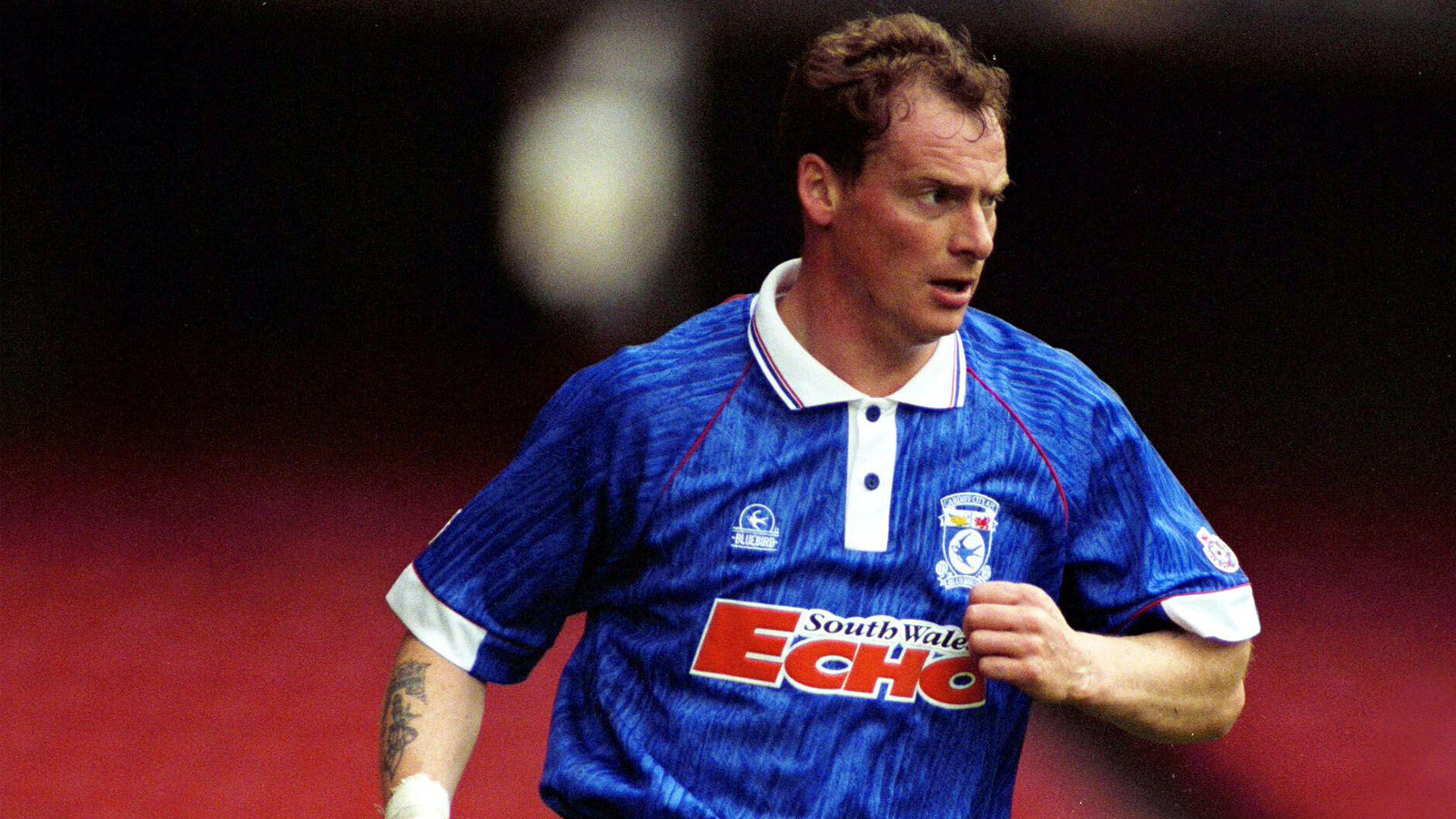 Phil Stant (above) scored a hat-trick on the day, taking his total up to 18 goals in all competitions that season.
Even before his days with Cardiff City, Jason was well aware of the importance of the Welsh Cup, and the opportunities that arose from winning it, for supporters and players alike:
"As a local lad growing up, you were aware of the Welsh Cup because of the fantastic European nights that were to follow for the winners," said Perry. "Those matches had played a huge part in the history of Cardiff City, and to get there yourself you had to earn that right by winning the Welsh Cup.
"The romance of that competition was that you would go to places like Ton Pentre and Caerau, where you would have really tough battles in an atmosphere of people who were watching closely from the sidelines. I thought it was good for Welsh football, especially when you thought of how teams could then go on to play on the European stage that the Cup Winners' Cup offered.
"Personally, playing at the National Stadium was special. I always thought it was our major cup competition, and winning the medals in it have always given me something to look back on and be proud of.
"As much as I enjoyed playing in the competition, and the European trips that followed, it also gave me one of my lowest moments when we lost the following year against Barry Town. I was skipper and really wanted to pick up the trophy, but it wasn't to be. I remember my son Joseph asking why I hadn't lifted the trophy afterwards, which was difficult to explain as a father at the time! "
With both the highs and the lows experienced in the competition, Jason's fondness for the Welsh Cup is clear as he concluded by sharing his love for playing in a historic ground that was well-loved by both Welsh football and rugby supporters alike.
"It's got a rich history as a competition," said Jason. "And I think that everybody who has taken part in it over the years has been proud to do so, from my experiences.
"For the Final to take place at the National Stadium is special. There have been some historic matches places on the pitch there, and of course for it to be in the capital city of Wales made you always want to grace the grass of the Arms Park.
"The group was great, and we made some really special memories together that season. From clinching promotion at a full house in Ninian Park against Shrewsbury, to then seeing our supporters fill up three areas away at Scunthorpe.
"Running around with the Welsh Cup after winning it before getting it back into the changing room was a great way to finish that year for us. Of course, we had an equal amount of pleasure boarding the plane to Malia afterwards, but remembering that was a little more hazy!"