History | Jason Bowen: It was a no-brainer signing for City
History
17th January
Ahead of City's trip to St Andrew's on Saturday afternoon, we caught up with the former Bluebird who played in three promotion campaigns for Cardiff City…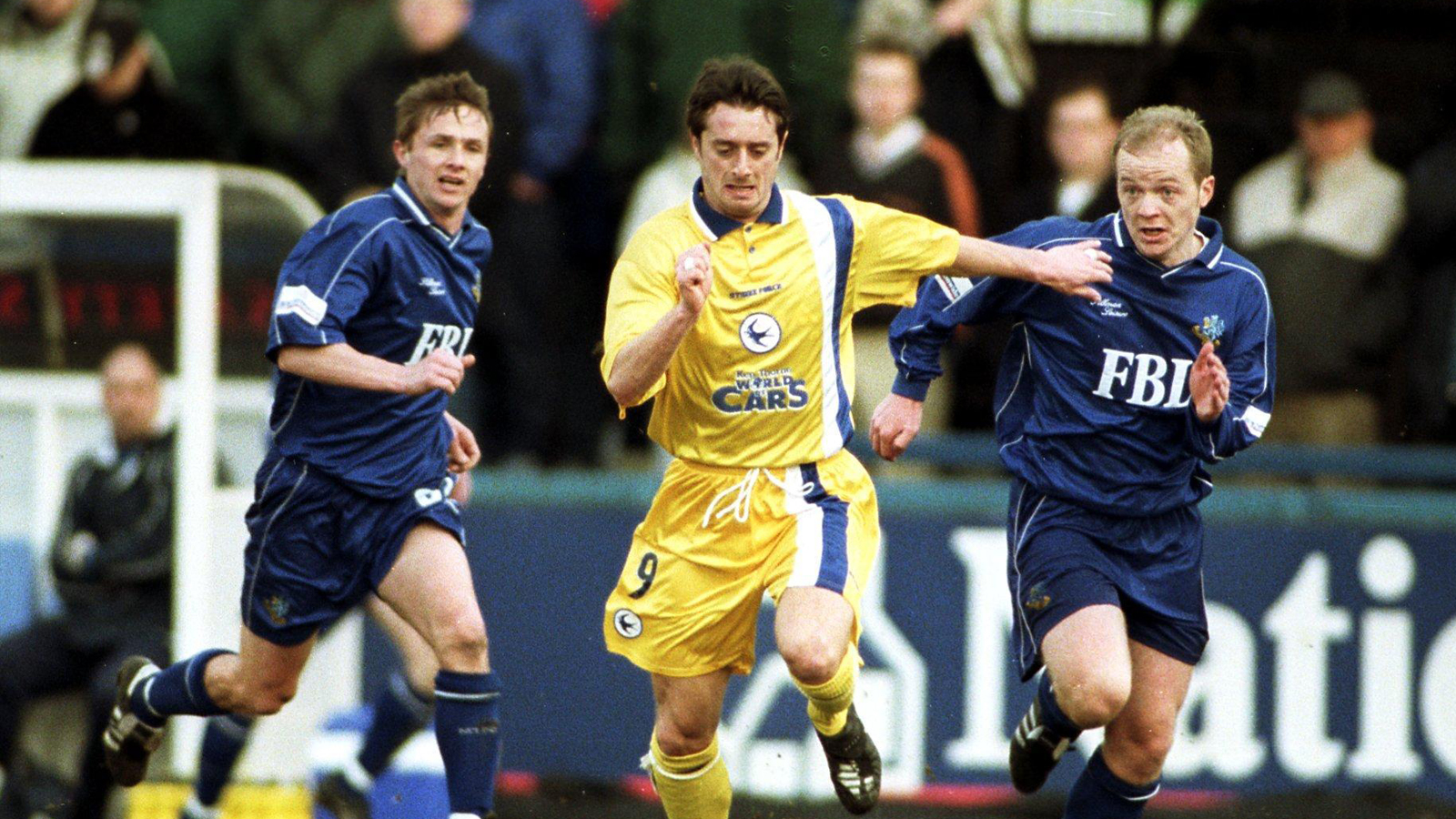 Born in 1972 and raised in Merthyr Tydfil, Jason Bowen started his playing career as a youngster for local club Georgetown's youth side.
"I started off playing on the playing ground in school, really," Jason began. "Growing up in Merthyr a couple of my mates and I all started playing for a team called Georgetown, which is were I then went through the age groups.
"I was quite lucky in that we had some coaches who were from Cardiff City and Swansea City, and I eventually ended up starting my career at Swansea.
"I was a massive Liverpool fan when I was younger and still support them now. I'd enjoy watching the likes of Kenny Dalglish, Graeme Souness and Alan Hansen, they were in a great team at the time and were a joy to watch.
"Watching football like that definitely had an influence on me. I wasn't really one who would go to watch matches because I'd always have a game to play on Saturdays myself!"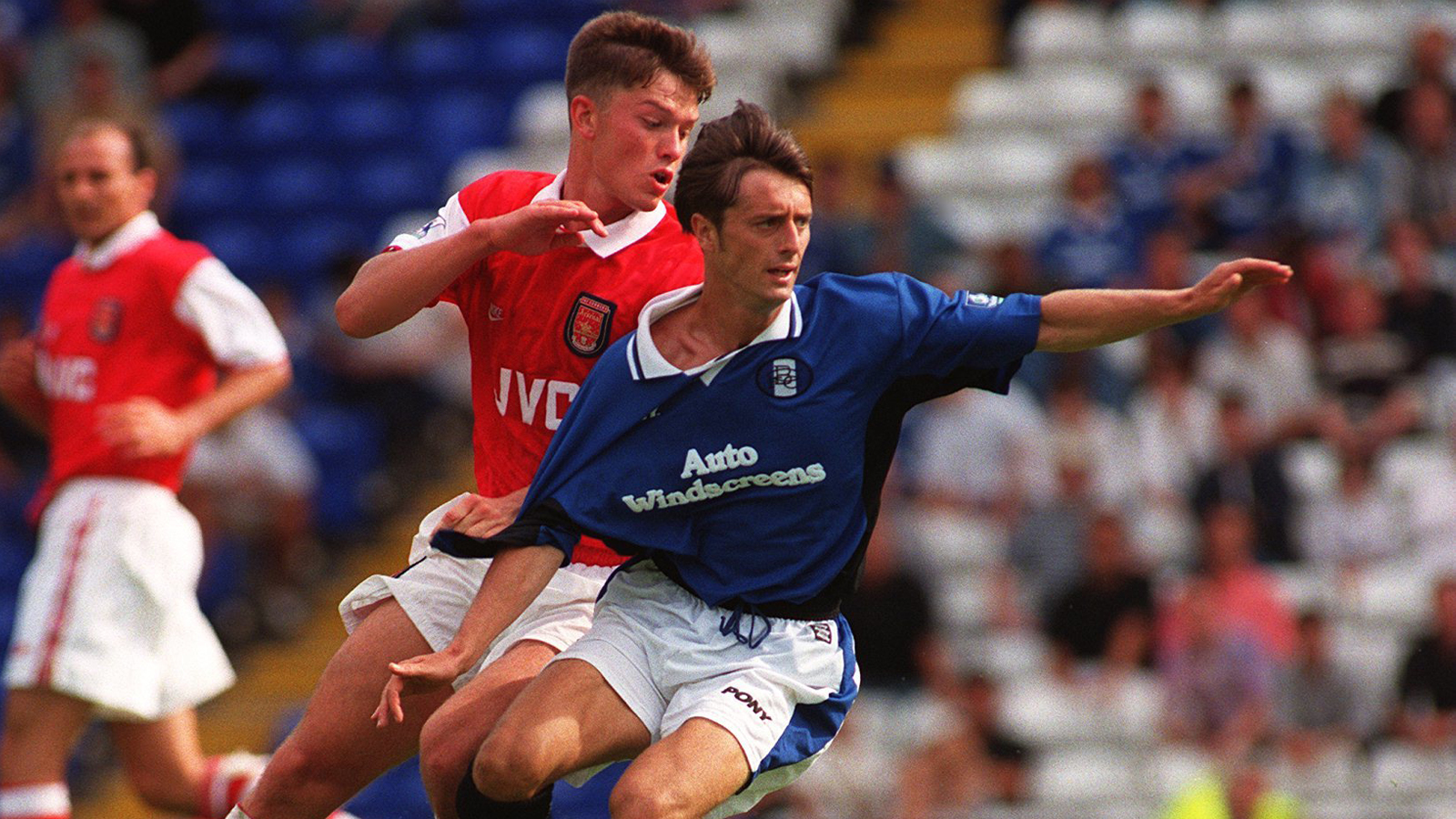 Following a five-year spell as a senior player at Swansea City, in 1995 Bowen made the move to play for Birmingham City, following Blues' promotion to Division One at the end of the previous season.
"I started as a youth player from the age of 15 before breaking into the first team as I got a bit older," Bowen continued. "After a few years with the club I made the move to Birmingham City.
"I was only in my early 20's, and it was difficult at first to make the move. My wife and I had our oldest boy – Jaye – who was only three months old at the time. We spent a few months trying to find somewhere to live permanently. It was more tough on my wife of course, as I suppose I was going off to a new club and making friends right away with my new teammates.
"Paul Tait was one of the players that I got along well with at St Andrew's. They were a good bunch to be around, as they'd just been promoted to what's now the Championship.
"There were maybe six or seven new players that the club brought in following their promotion, and I think that they had about 50 pro players there at the time! It was a massive squad.
"I really enjoyed my time at Birmingham. I was only there for about two and a half years before moving on, but I thought that it was a big club to join. You'd get to play in front of around 20-25,000 supporters every week, which was a big step up from the 4-5000 that I was used to previously."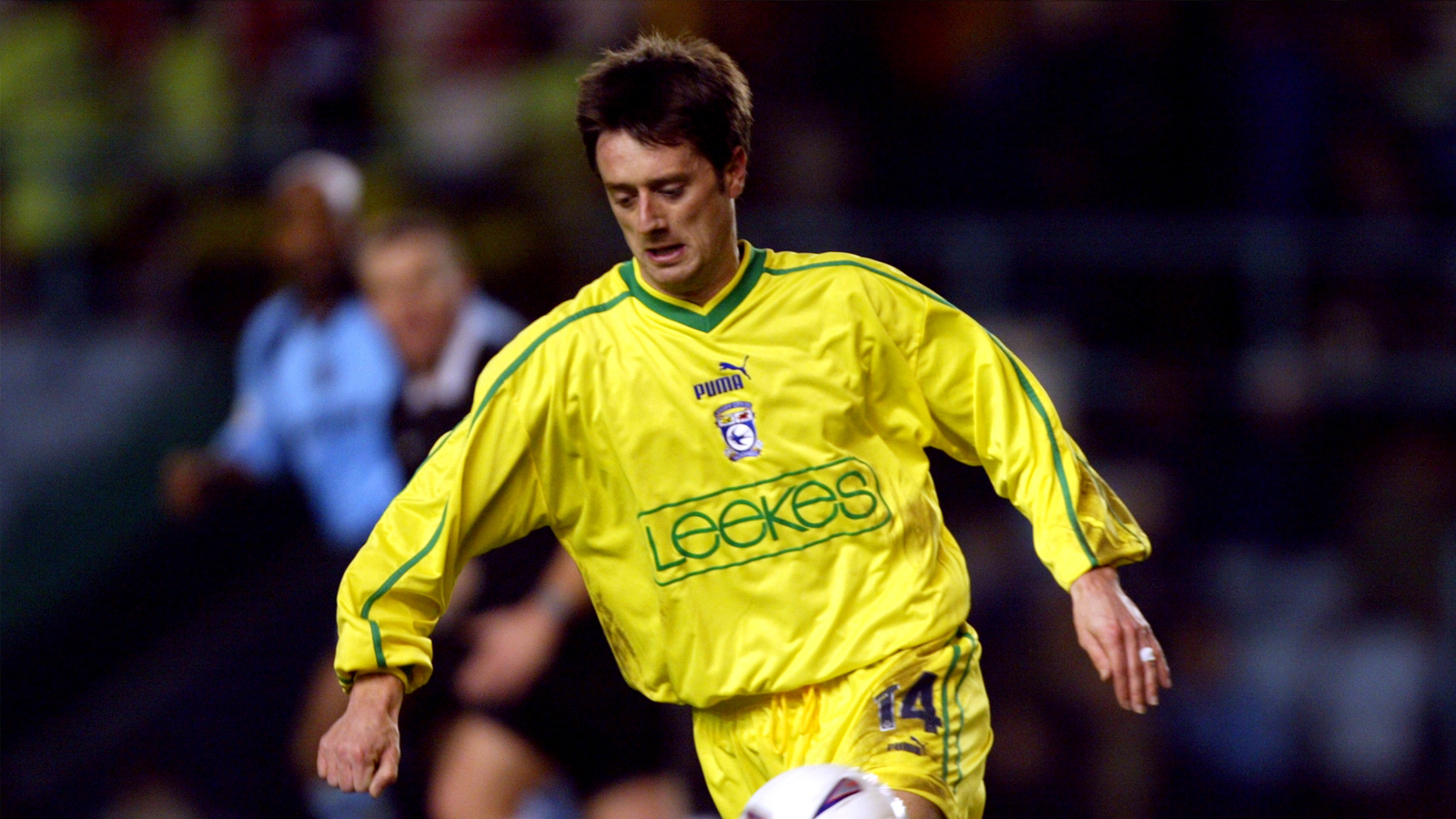 Having played for Blues for over two years before then joining Reading, Bowen spent two years with the Royals before heading back to Wales, making Ninian Park his new home as he reunited with a manager from his past…
"Ninian Park was always an intimidating place to go when I was playing for an opposing side," Jason explained. "But it was much better being on the side of the supporters, which I learned after joining Cardiff City.
"I'd played under Frank Burrows when I was at Swansea City, so it was great to work for him again when I joined the Bluebirds. I joined from Reading, where I'd not been having the best time.
"With Frank being at Cardiff City and wanting me to sign for him, I couldn't wait to get there. Not only that, but the Club were flying at the time, towards the top of their division and eventually getting a promotion at the end of that season.
"It was a great time to join the Club, and not only were we playing well but there'd be thousands turning up regularly to watch and support us as we did it. It was a no-brainer for me, also given that I'd be coming back home.
"Frank was great for me as the way he liked to have me play in his side was to attack and not have to defend as much!
"He was an influence on me joining, but I could have joined the Club regardless of who as managing. What I didn't realise until afterwards was how big the support for the Club was."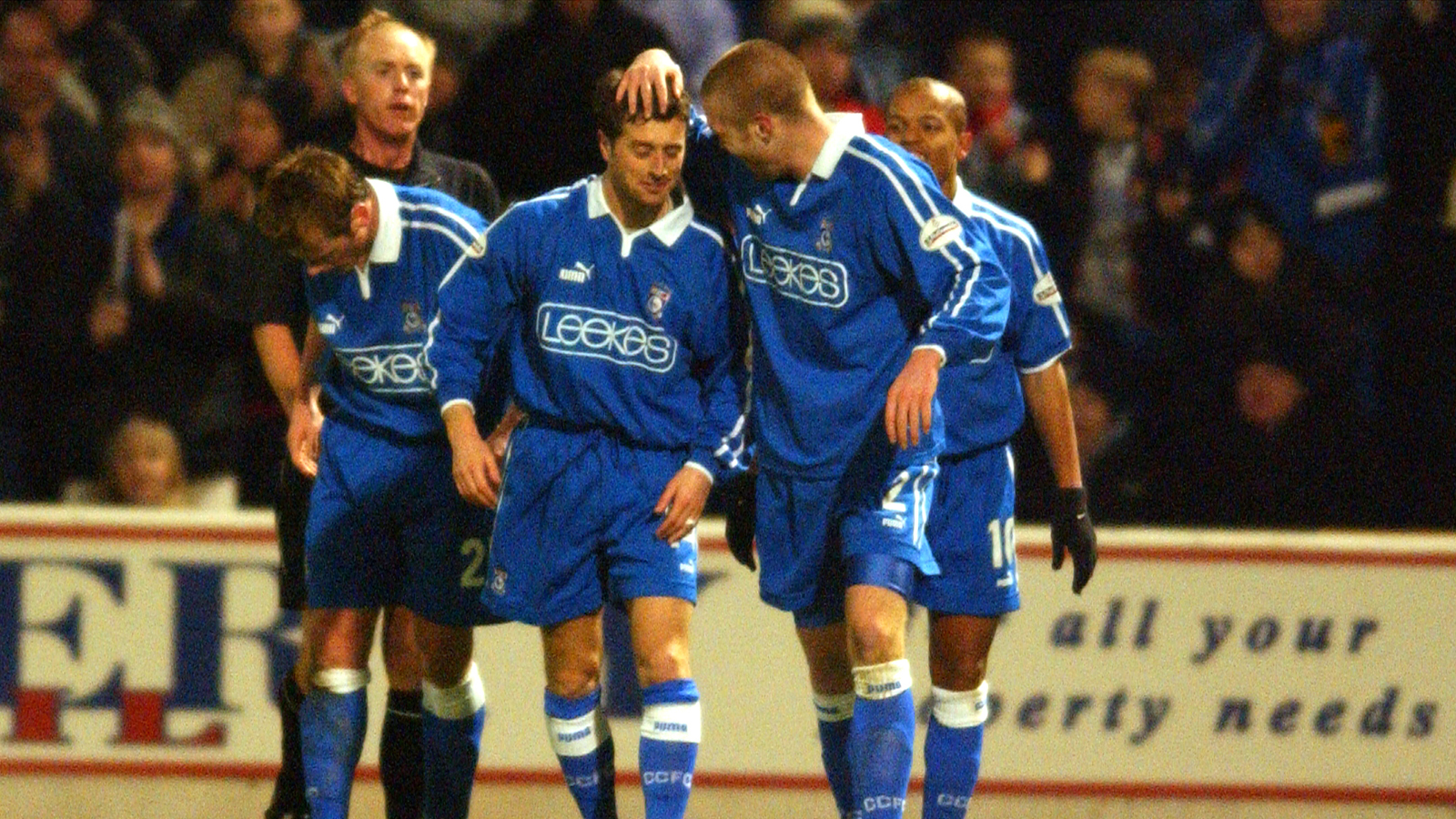 Promoted to Division Two at the end of his first season as a Bluebird, Bowen had become a regular for his new side almost immediately, which then continued into the following season, eventually being City's top goalscorer during the 1999/2000 season.
"I played my first full season at Cardiff City with Kevin Nugent after our promotion to Division Two," he recalled. "We had a good pre-season and started off well, but then struggled a little as the season went on and got relegated.
"It was great playing with Kevin, and we played some good football as a team. It was a shame really, as maybe we just leaked a few too many goals, which eventually cost us.
"We had a great bunch at the Club, including a few Welsh boys in the side, like Lee Jarman and Lee Phillips. You had the likes of Andy Legg, Scott Young and Mark Bonner in the side as well, making a good squad altogether.
"Later on there were some big hitters who joined - Graham Kavanagh, Peter Thorne and a young Robert Earnshaw to name a few. We had a lot of good players, especially for our division at the time. The team spirit was great, even as the changing room shifted and we had different captains take over."
Regaining Division Two status at the end of the 2000/01 season, Bowen's second promotion with Cardiff City had seen the forward make 40 league appearances throughout the campaign, as many as Paul Brayson and Mark Walton, being surpassed only by Scott Young's 45 outings.
His third promotion – this time to the First Division – at the end of the 2003/03 season, is the one that he remembers most fondly, however, with his friends and family having travelled to support their team as City played in the Millennium Stadium on May 25th, 2003.
"Being from Merthyr all of my mates were Cardiff City fans," said Jason. "I'd have support from them and my family throughout my career. By the time I'd started playing for City it was great, because I'd have 8-10 people I knew coming to watch me in every game!
"On the day that we were promoted to the Championship I must have known about 15 people who came down to support us. I was gutted I didn't come off the bench, but I'll never forget it."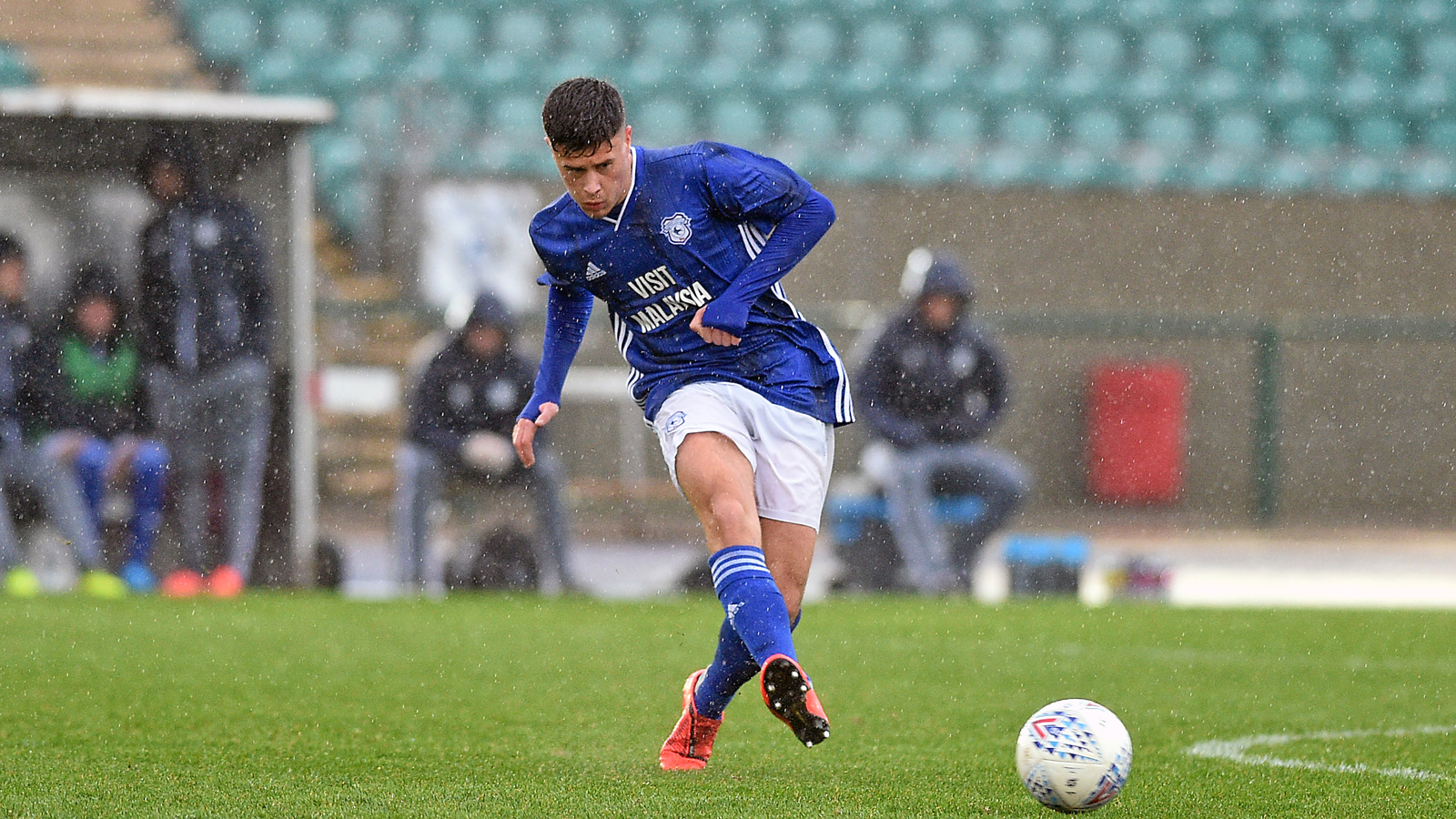 With 134 league appearances made for Cardiff City between 1999-2004, Jason Bowen continued to play until 2013, enjoying spells at Newport County and Llanelli Town. Having since retired from playing, his two eldest sons have since also represented the Club at youth level, with Sam featuring on the bench for City's First Team on January 4th.
"My eldest boy, Jaye, was playing in the Academy a few years ago and now his younger brother Sam is playing for the U23 side." Jason concluded. "He's really enjoying his football and was on the bench for the FA Cup game against Carlisle United at home, which was a proud moment for myself.
"I try to give him tips and advise where I can, sometimes he listens and sometimes he doesn't! He's been there since he was seven years old, so to be a sub for the First Team the other day was a nice achievement for him."