Hudson post-Blackpool | We had opportunities to take
Interviews
17th December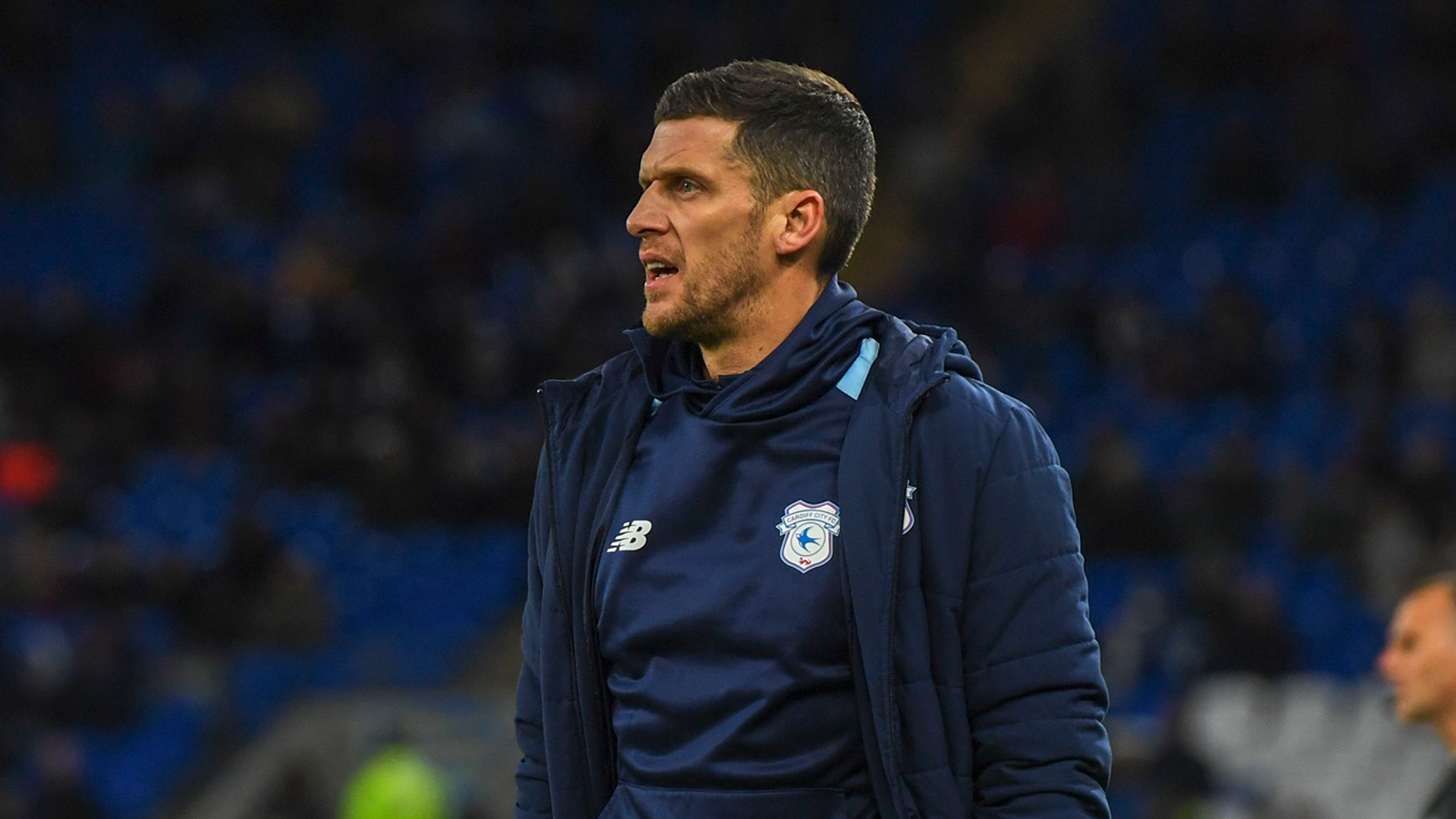 Mark Hudson spoke to the press after the Bluebirds were held to a 1-1 draw with Blackpool in the Welsh capital.
"I think when you play that well in the first half and have that number of opportunities, clear cut chances to take, we should have taken the game away from them." Huds began.
"We should have had a penalty in the first half, Robbo gets booked for simulation, which was baffling, but we had opportunities to take the game away from them.
"The way that we create the opportunities is clear, we've got a style of play, but they have to know the importance of putting the ball away. They're not snatched chances, there are some really good ones.
"It is disappointing because we could have taken the game away from them and been comfortable, and then opened up more opportunities because they're chasing the game."
A bright spark for City was the goal scored by Kion Etete, his first Championship strike for the club. The manager went on to praise the striker, and the role Callum Robinson played in the goal.
"Kion has earned the right to start with the way he's developed and the work we've been putting in with him. He looked hungry and was a handful, and he's got huge potential.
"It's a top-quality pass (from Robinson). If you watch that in the Premier League or the World Cup, you'd be saying how good it was."
He concluded: "We've got to know the importance of putting chances away in the net with the opportunities we're creating.
"It's about sticking together now, in my opinion. Everyone from top to bottom needs to stick together. The players, the fans, the club, we have to keep believing in what we're doing."