Hudson post-Wigan | We played with togetherness and spirit
Interviews
8th October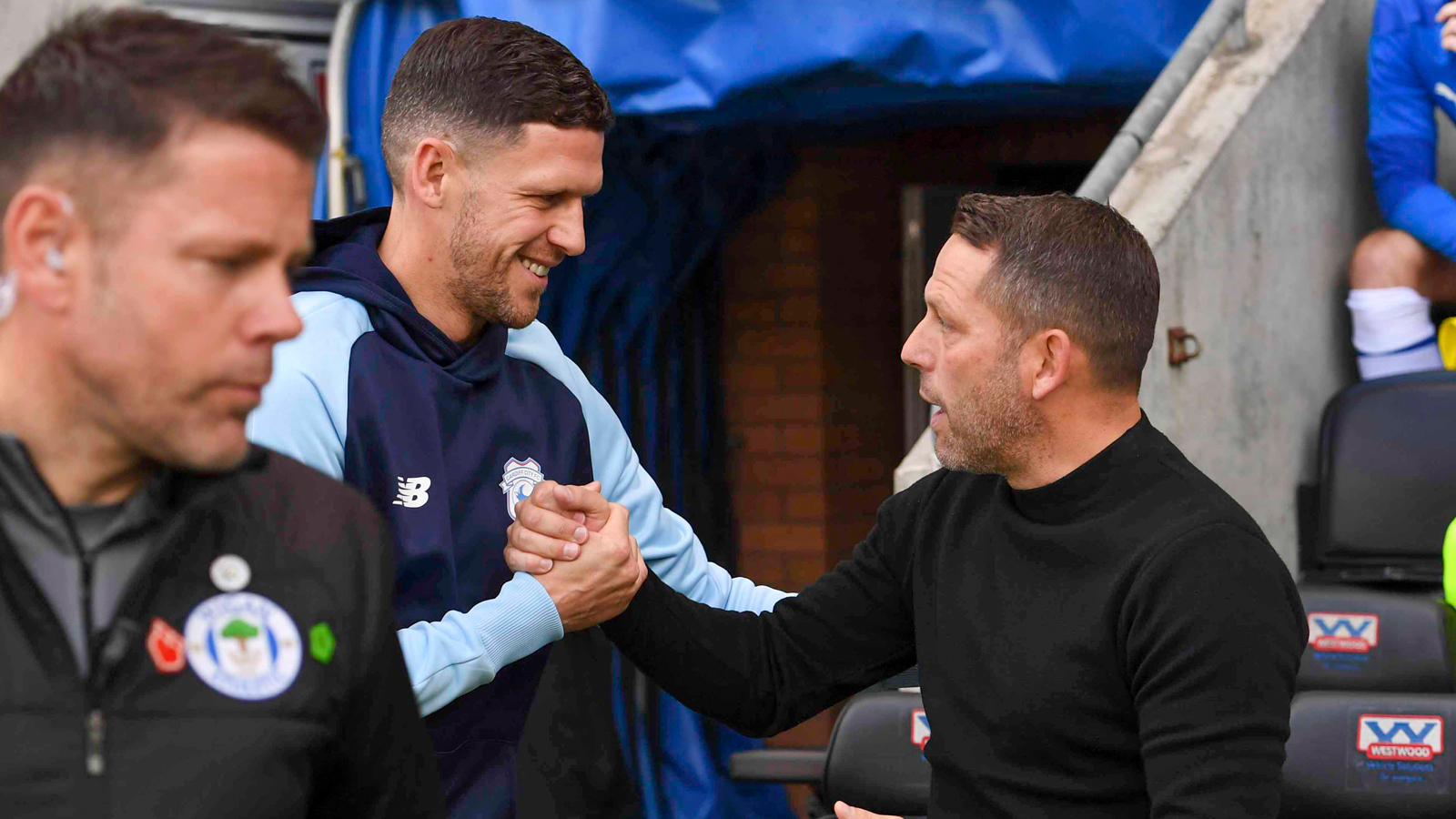 Mark Hudson spoke to the media after the Bluebirds recorded a 3-1 win over Wigan Athletic on Saturday afternoon.
"We worked on a few changes that we were going to make, and set them up for what they were going to experience, which was a really tough away game," Huds began. "We know what sort of threats they were going to pose, and I thought we played with a togetherness and a spirit.
"You've got to create the chances to score them, so it's pleasing to see. It's a really tough away game, and we posed a threat to them, which is something that we've asked for, so long may it continue.
"Testament to the team, they stuck in, they played a different formation, dug deep at the end, and it's a good win."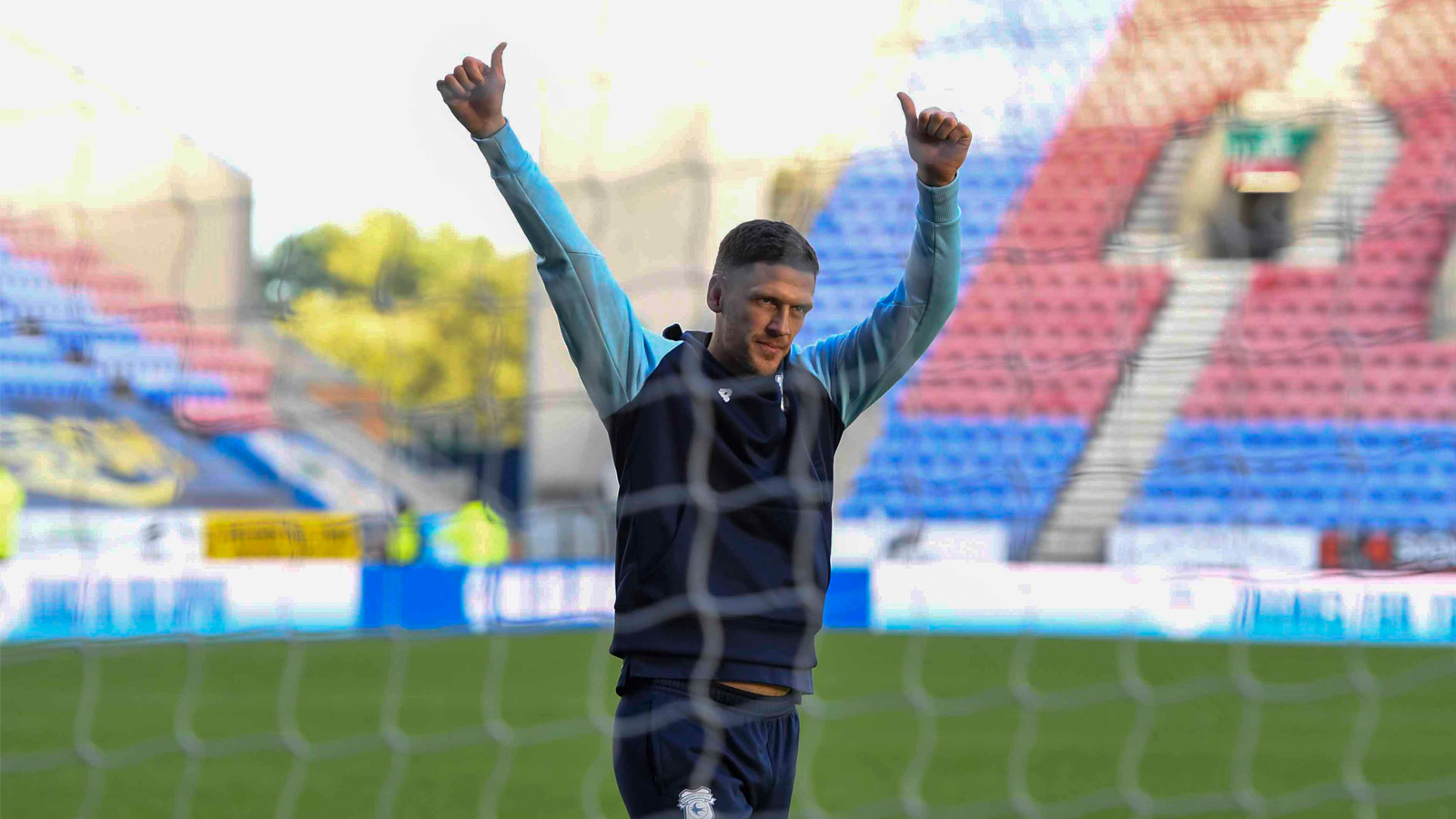 Hudson went on to praise the impact of substitute Sheyi Ojo, before going on to salute the 1,200 travelling City supporters.
He said: "Obviously, Sheyi comes on in the first half, which is difficult to do, but that shows that they're all committed to the cause, and ready to go on whenever they're needed. He's shown that he can play in a number of positions, and he should add those goals to his game.
"We've got a good squad, and good players. They've all got their own individual strengths, and anybody has got to be ready to come on in a game.
"You have to enjoy it. Pressure or not, you represent the club, you're part of it, and it's something you have to enjoy.
"Testament to the fans, coming all this way. There are train strikes and the motorways are busy, and they've travelled all this way. We went to show them our support at the end of the game."