Hugill post-Stoke | Result was a credit to everyone
Interviews
16th March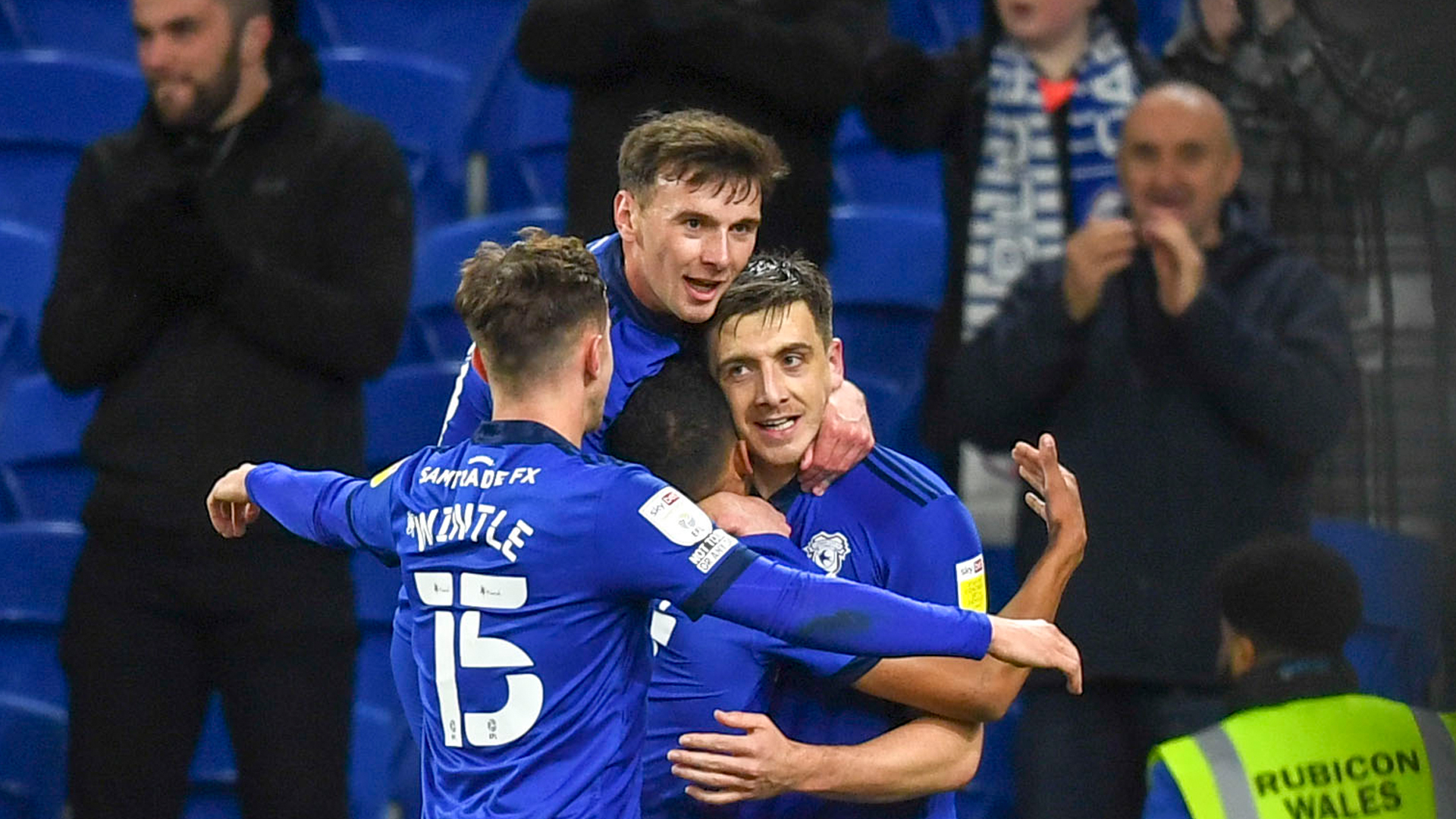 Following Cardiff City's 2-1 home victory at CCS on Wednesday night, City striker Jordan Hugill spoke to the press to discuss the performance.
Having gone behind early on against the Potters, Tommy Doyle's equaliser was quickly followed up by Hugill before the interval, as he fired home his third goal as a Bluebird.
"It's always nice to get on the scoresheet," Jordan began. "And more importantly it's nice to go into the international break with three points.
"Going two weeks without a game now isn't ideal, as we want to keep up the momentum, but going into the break with three points and on this run is fantastic. It's a credit to everyone in the changing room, all the staff.
"When you look at the record over the amount of games that we've played, it's been excellent for everybody."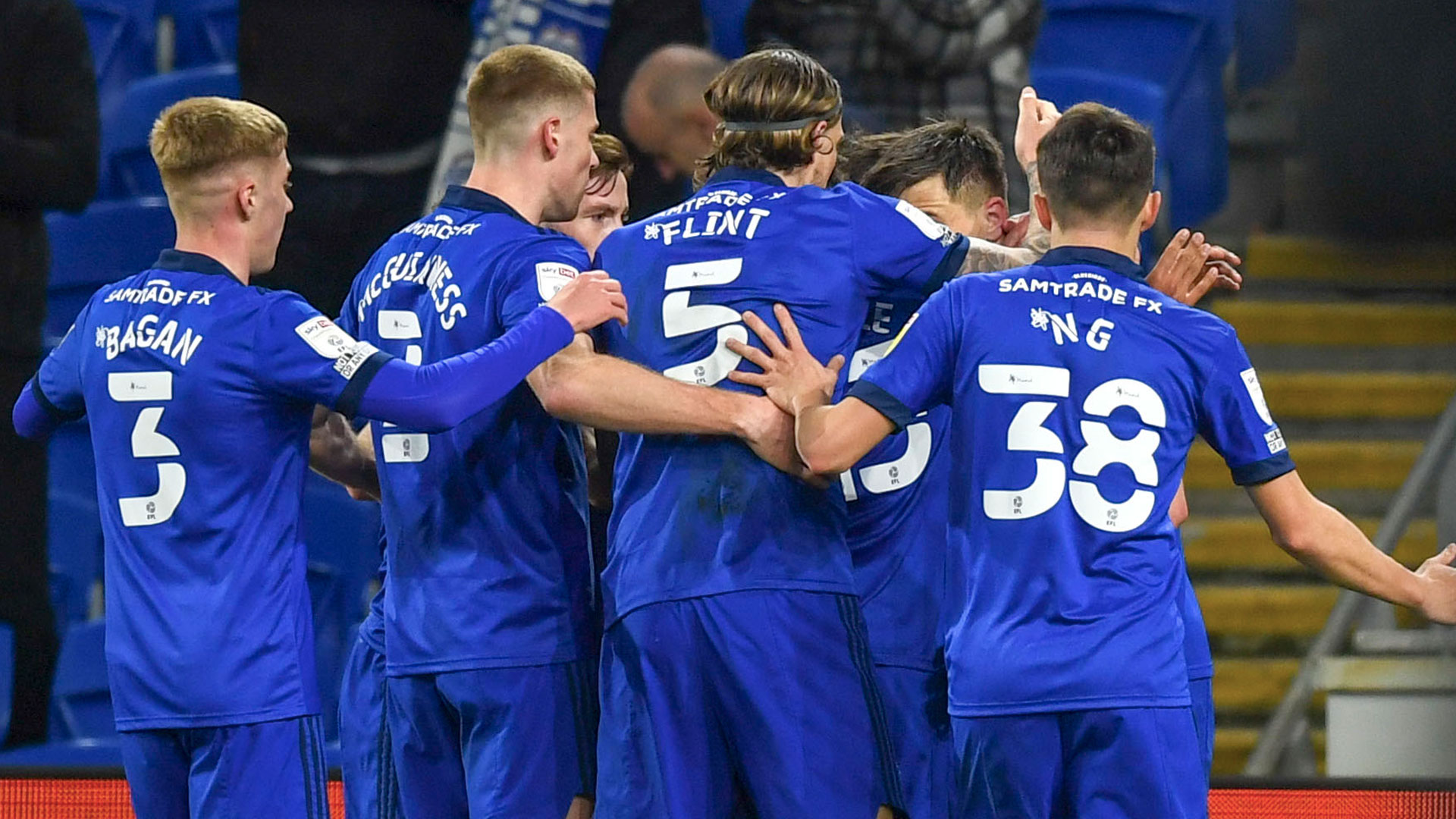 The striker continued by showering praise on his teammates, whose efforts have rewarded City with their third victory from the last four fixtures.
"I thought we were brilliant, everyone to a man," said Jordan. "We defended well and I thought we were clinical tonight, which we were missing from our game against Preston. We looked brilliant as a unit.
"It's nice for me to have got another goal, but as I said, I think that the whole team was excellent tonight."