Match Preview | Cardiff City FC Women vs. Swansea City Ladies
Women
11th March
Cardiff City FC Women face Swansea City at Penydarren Park on Sunday afternoon, 2pm KO.
The Bluebirds will be looking to book a place in the final of the FAW Welsh Women's Cup, with Pontypridd Town hosting Cardiff Metropolitan University in the other Semi-Final.
Cardiff City FC Women will show their support for HerGameToo on Sunday, with the fixture being the designated match for our partnership with the anti-discrimination campaign. Click here to read more.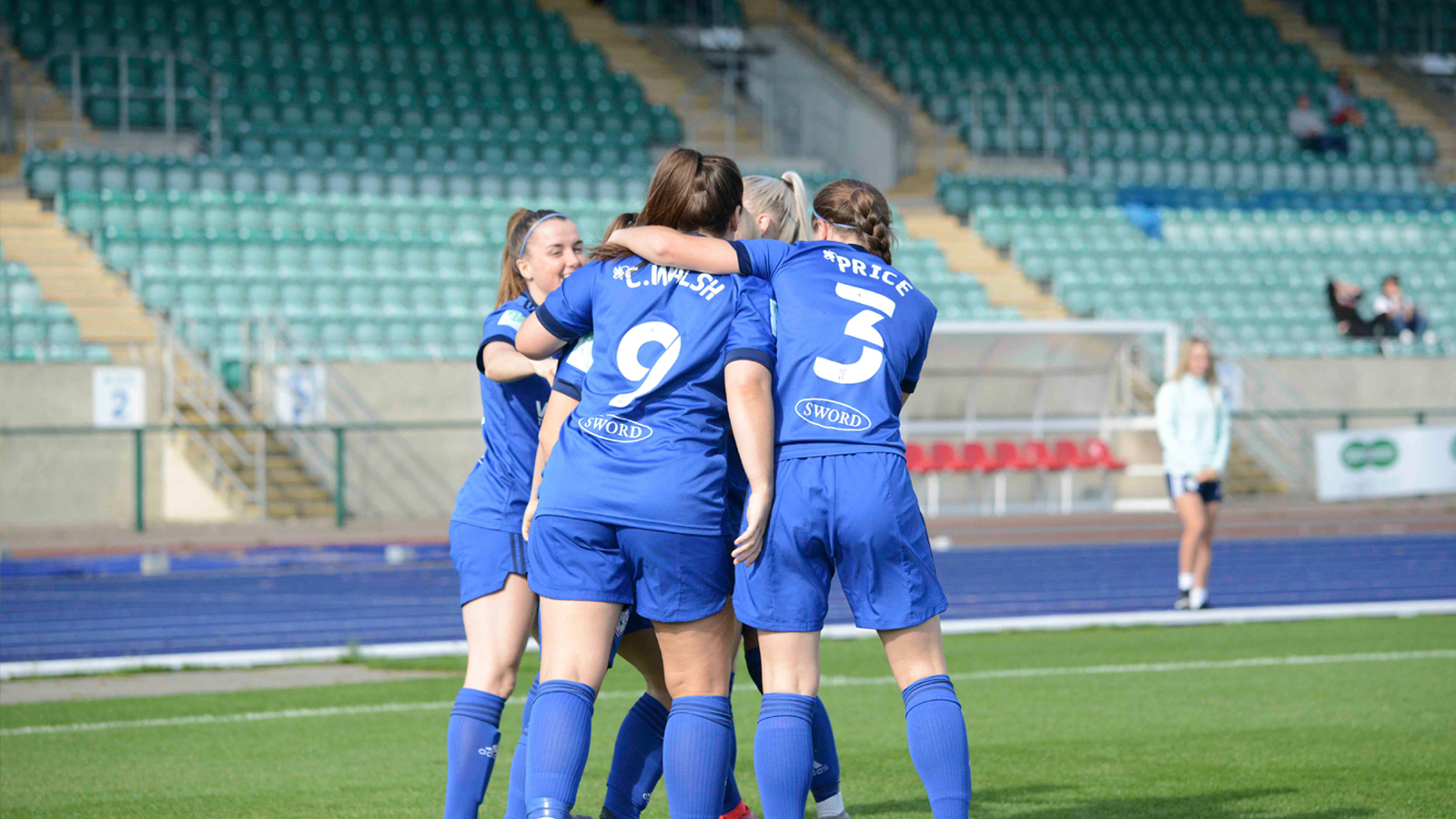 City secured an impressive result over the Swans in the two sides' last meeting, recording a 3-2 victory to end Chris Church's side's three-year unbeaten run.
Amy Williams' shrewd close-range finish opened the scoring, before Zoe Atkins and Catherine Walsh put the Bluebirds in the ascendancy.
The Swans fought back in the second-half with Karmyn Carter's brace, but City held on with a brilliant defensive effort to ensure the victory.
"It's a massive game," head coach Iain Darbyshire began. "We've said many times this season that we want to be challenging for silverware. We've had a few positive results over the last few weeks and we're hoping to take confidence from that into Sunday's game. It's a one-off game, anything can happen. I'm sure Swansea will be confident of giving us a tough game, but we feel exactly the same way."
On the prospect of winning silverware this season, Darbyshire added: "It would mean a lot. I think it's the next step for us as a squad and as a club. Winning games is great, but winning trophies is what stays with you for the rest of your life. That's what we want to do. We want to create memories for these players and to do that, we have to take that step and win some silverware."
Talented City attacker, Pheobie Poole, who has netted 11 league goals so far this campaign, added: "It's really important. Every game is important for us now in Phase Two. We really want to win silverware, that's our main goal. If we push hard as a team, we can hopefully get into the final.
"It would be amazing if we could win something this season. It would be a bit of a relief for us as a squad to get what we deserve after all the work we've put in this campaign. I really believe in this team and our whole squad, so if we all do our jobs, we can definitely do it."