Cardiff City partner with HerGameToo
Club News
8th March
This International Women's Day, Cardiff City Football Club is proud to announce its partnership with HerGameToo.
HerGameToo was setup in 2021 to help fight sexist abuse in football.
Saturday's match at Cardiff City Stadium against Preston North End will mark our official dedicated fixture to the HerGameToo campaign as part of our ongoing stance that discrimination of all kinds will not be tolerated within our game.
Cardiff City FC Women will also show their support at a designated match this coming weekend, when we face off against Swansea City Ladies in the FAW Women's Cup Semi-Final on Sunday.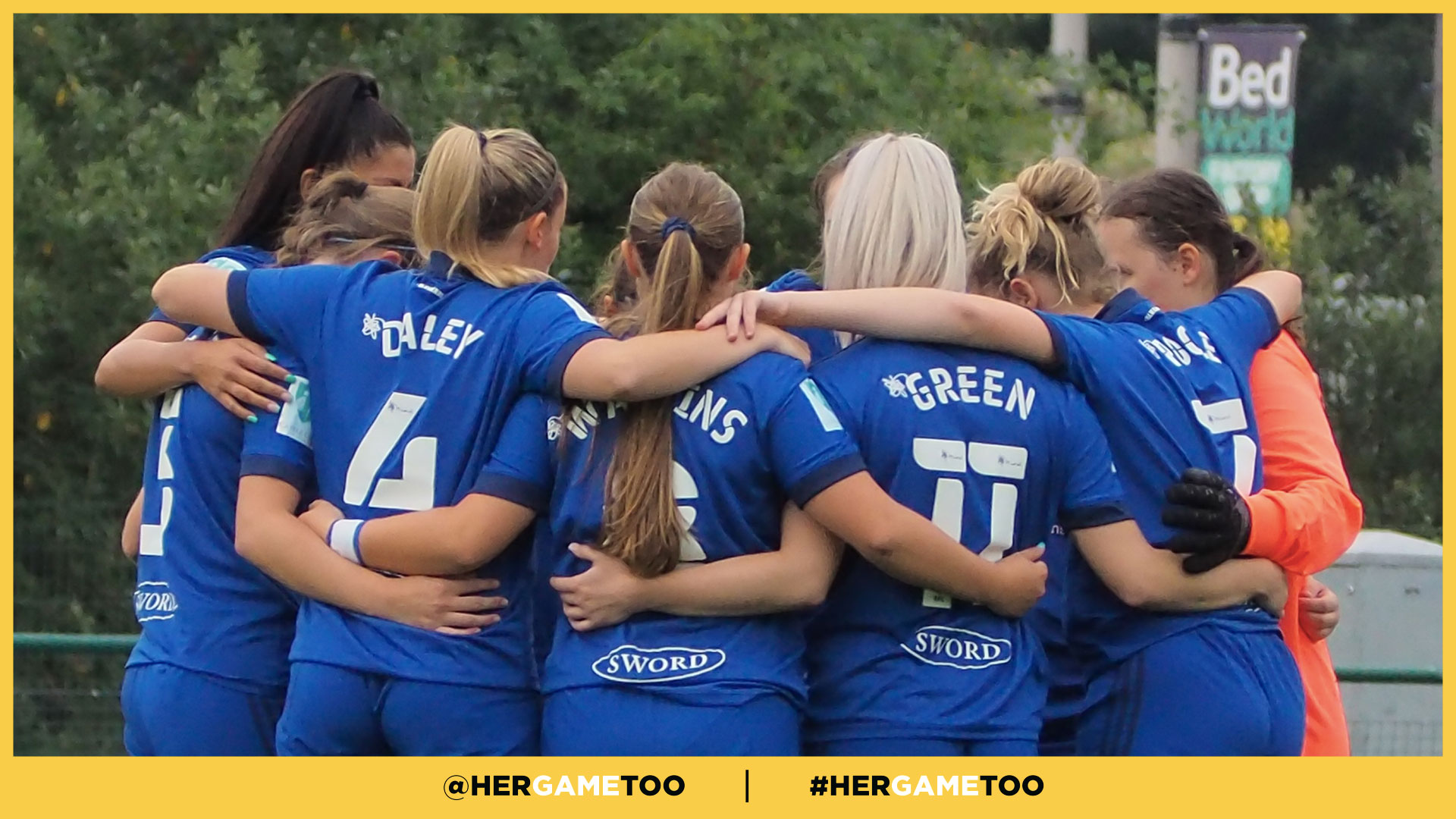 Lucy Ford, co-founder of HerGameToo explained: "HerGameToo is a movement set up by 12 female football fans with the aim to raise awareness of the sexist abuse in football. Our aim to tackle the misogynistic culture surrounding football so we can create a better and more inclusive atmosphere for female fans for now and the next generation.
"We feel it is important to have the support and backing of football clubs throughout the country, across all levels, so we are delighted to be partnering with Cardiff City FC and we look forward to working together. We are also very pleased that Brittany Laing will be our Cardiff City ambassador for HerGameToo as she will be very important in the partnership between ourselves and the club."
Brittany added: "I'm so pleased that Cardiff City have announced their support of the HerGameToo campaign. The Club works hard to create an inclusive and safe environment and the partnership highlights their commitment to improving experiences for female fans. The Club recently invited female fans to a forum to discuss potential improvements they could make for supporters. Providing us with an opportunity to share ideas really made it feel like we had a voice to influence change, which is so important to fans.
"I've been a Season Ticket Holder with my Dad for 14 years and have some incredible memories following the Bluebirds together. Football has always been a massive part of my life and although the majority of fans are accepting of others, I've experienced sexist comments in person and online. I remember seeing the HerGameToo campaign launch and I think it's incredible what the team has achieved in less than a year.
"I'm so proud to be the Cardiff City ambassador for such an important campaign and I look forward to seeing it continue to grow across the 92 and the wider footballing community."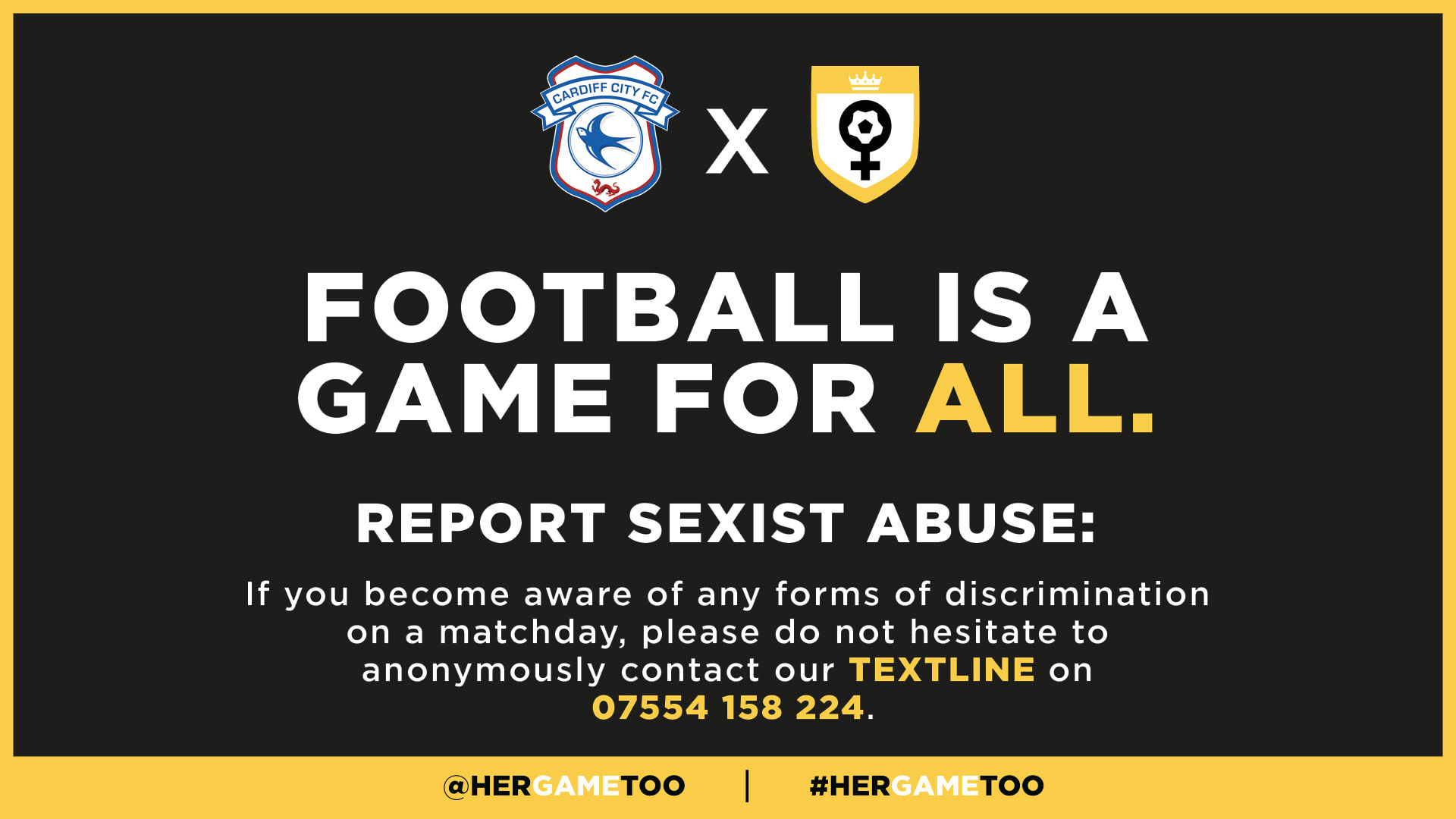 As an outcome of the recent forum, we are happy to reveal that the Club has implemented free sanitary products in women's toilets around Cardiff City Stadium.
We are committed to maintaining constant dialogue with our female fan base and will continue to meet regularly with members of our Women's Fan Forum to explore more ways to improve the experience for all of our supporters.
We're also delighted to announce that 1,000 tickets for this Saturday's dedicated HerGameToo game at Cardiff City Stadium will be given out to local grassroots football teams (20 tickets per team). Come on down and support the Bluebirds and celebrate our partnership with the great HerGameToo initiative.
If your Club are interested in attending the match against Preston North End, please email: tickets@cardiffcityfc.co.uk with the subject line 'Her Game Too Campaign', including a contact name & email address, by 12pm on Friday, March 11th, 2022.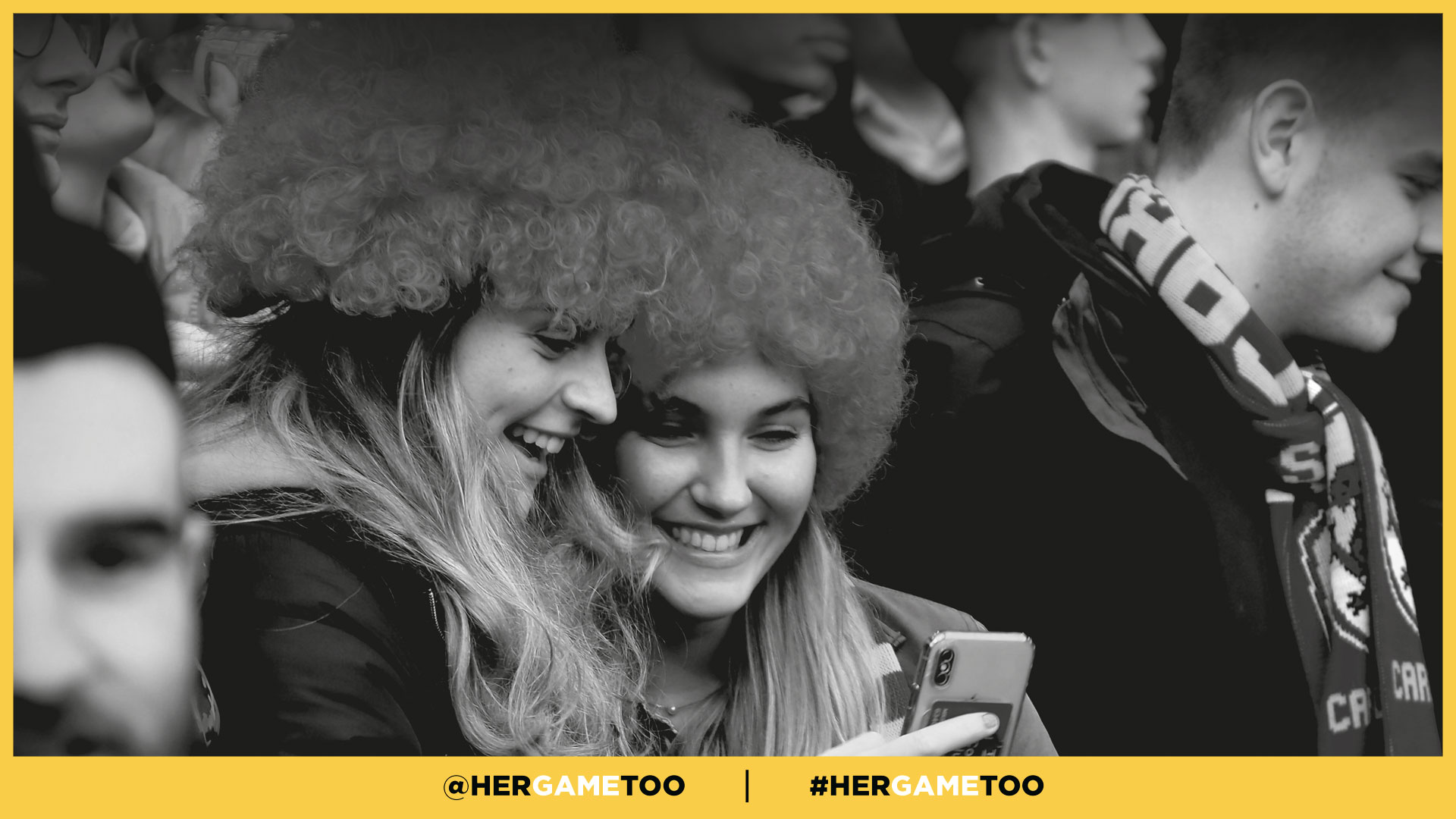 Your safety and enjoyment of fixtures at Cardiff City Stadium is crucial. Football is everyone's game.
If you become aware of any forms of discrimination on a matchday, please do not hesitate to anonymously contact our textline on 07554 158 224.
Supporters are also encouraged to report any behaviour that they are not comfortable with to any of our stewards or other staff. We will treat your message in the strictest confidence and take necessary action against offending parties.