Match Preview | The New Saints FC Women vs. Cardiff City FC Women
Women
17th September
The Bluebirds are on the road on Sunday (19/09) afternoon.
City face The New Saints in the Adran Premier at Park Hall, looking to make it three wins from three league fixtures in 2021/22.
"It's exciting to go to TNS," said head coach Iain Darbyshire ahead of the trip. "It's a new ground for us. We don't mind an away journey as well. We're full of confidence. We've scored plenty of goals so far without conceding.
"Every foundation is built on clean sheets. We want to score goals and play attractive football but ultimately, the less goals you concede, the more games you're going to win.
"We've started really well and we'll hope for another clean sheet going into this weekend's fixture.
"It should hopefully be a positive day for us."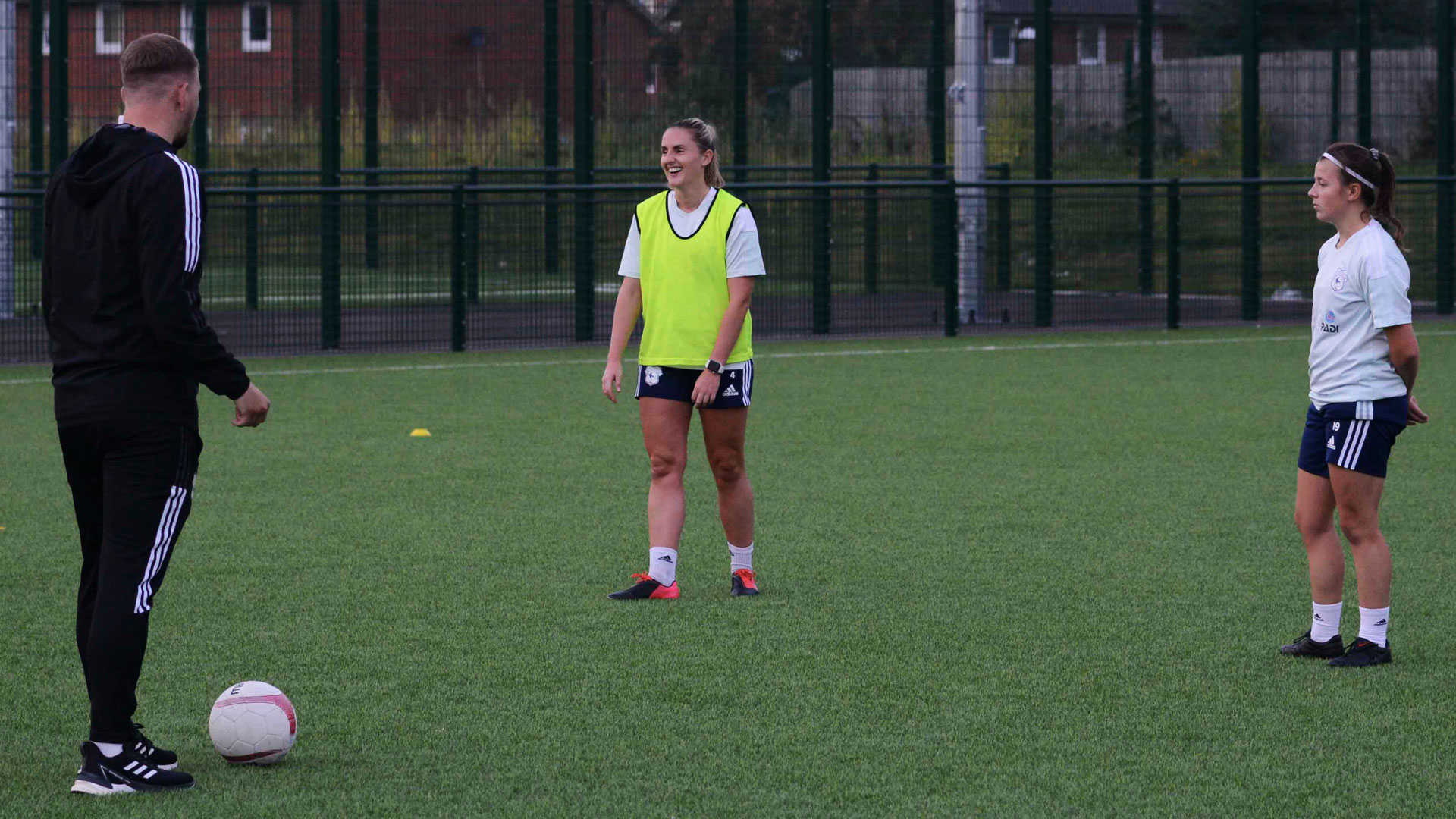 Forward Megan Saunders joined the Club in the summer and she's started both league fixtures this term thus far.
"We want to continue our goalscoring run," Megan added. "It'll be a tough challenge. We want to keep up this clean sheet record too.
"Since coming in, the girls have welcomed me. I feel very proud to be playing for Cardiff City. It's a big achievement for me. I've loved it so far.
"Hopefully I can keep creating chances, scoring goals and helping the team. We want to get another win and head into the following week's home match in the best form we can."
It was Wales duty for two Bluebirds this week. Phoebie Poole and Amelia Forkings were both called up to the Welsh U19 squad.
Iain concluded: "Phoebie has done really well scoring for Wales at the U19s, and also having Millie, our goalkeeper, there is a great learning experience for her.
"We've got a few players in the younger age groups as well and we'll hopefully have a few more in the future.
"It is something we'll continue to improve upon down the line. One of our big objectives is to produce players for the national team."
Follow all the action from Sunday's 2pm kick-off by following our official Twitter account - @CardiffCityFCW!