Mick post-Middlesbrough | A fair result
Interviews
27th February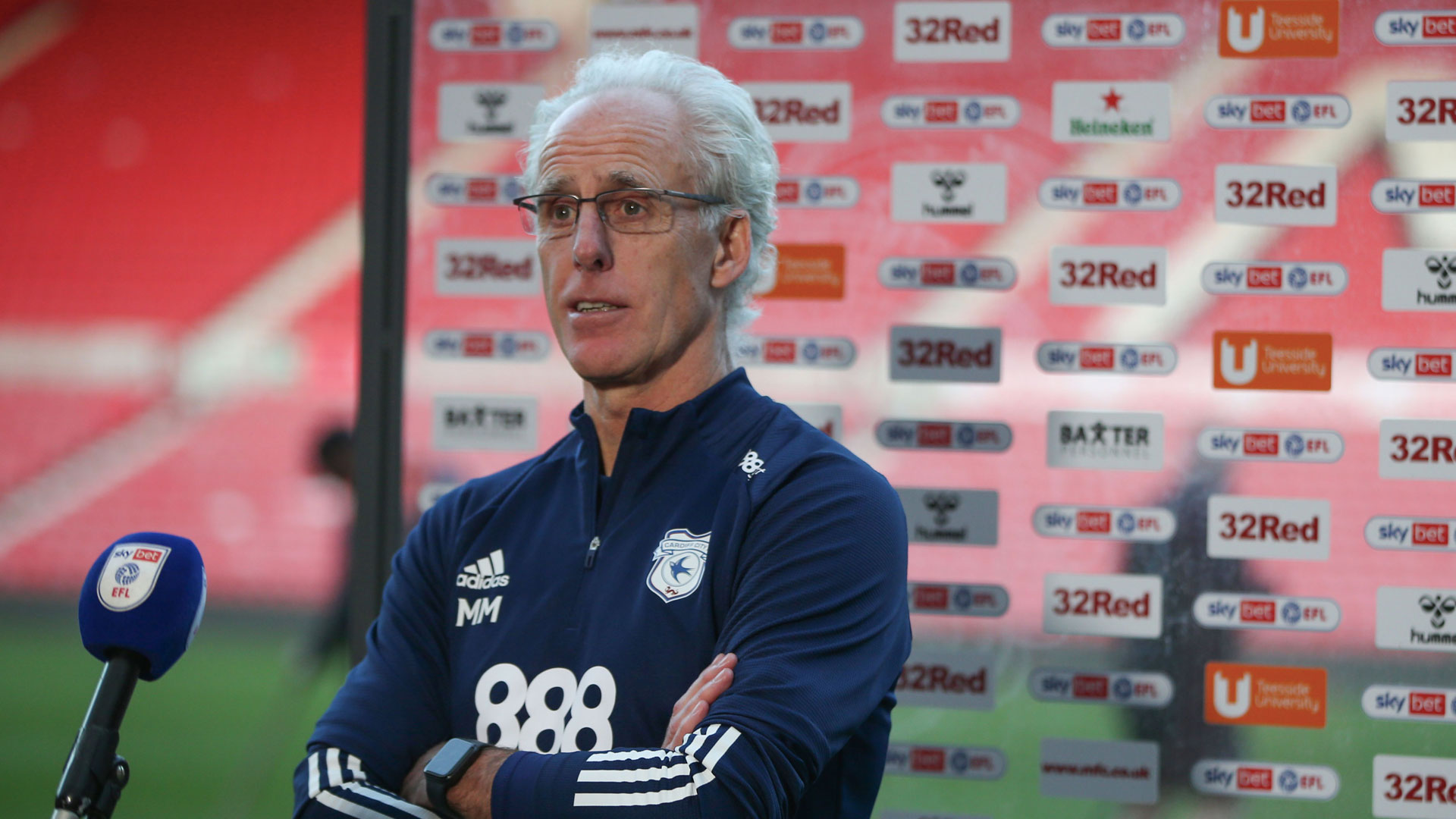 BORO REACTION | MICK
The Bluebirds extended their unbeaten run to nine matches with a 1-1 draw against Middlesbrough on Saturday afternoon.
Following the match at the Riverside Stadium, City boss Mick McCarthy offered his thoughts to the press and media.
"I can't sit here and say that we deserved to win the game," Mick began. "But I can say that we should have done, once we got ourselves into that position.
"Their goal shouldn't end up in our net, but it does, which is disappointing, but I'll take the point. Once they got momentum, we've had to fight it out, and the lads were great.
"You know the quality that we have, with Harry and Josh - Kieffer Moore, who's been getting his goals, Sheyi and Leandro, Jonny Williams on the bench. That's kind of a recipe for winning games, if you've got that. But having to come to Middlesbrough and play like we've had to play today, it was a war of attrition.
"It wasn't the best game of football I've ever seen, maybe one of the worst. But we've come away with a point, and that's what's going to be important at the end of it."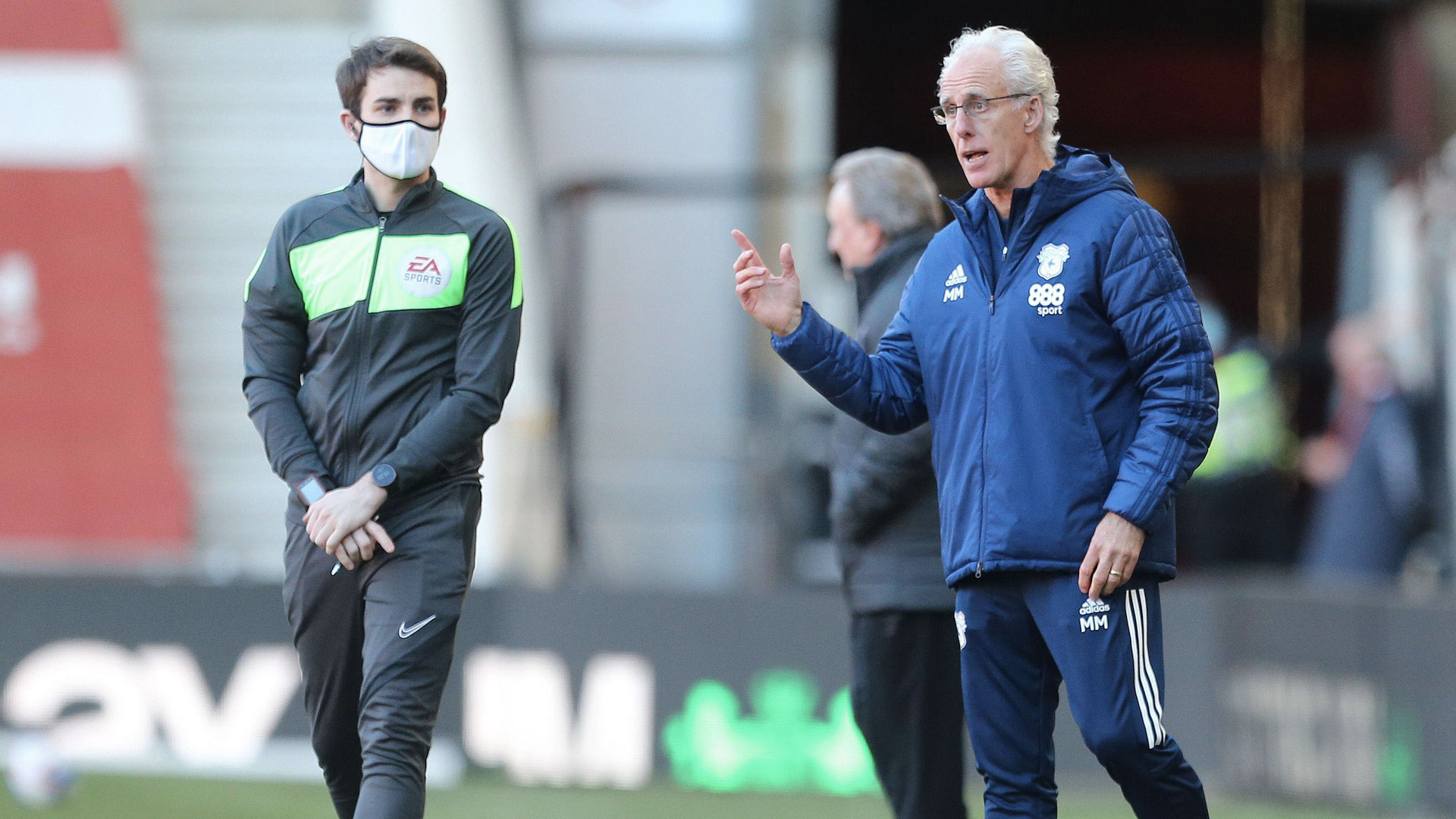 Will Vaulks' long throw-in was flicked home by Sean Morrison for the opening goal, and the boss was keen to compliment both players for their efforts since he took charge.
"We were fighting fire with fire, and Will's throw-in has always been a really good weapon to use. It's hard to defend because it comes in flat, and we've made the most of it today.
He added: "I was delighted when I got the chance to work with Sean, because I've always admired him and the way he plays, the way he leads the team. He's doing exactly the same as he always does. We needed some inspiration when I took the team, and he's been one of the leaders."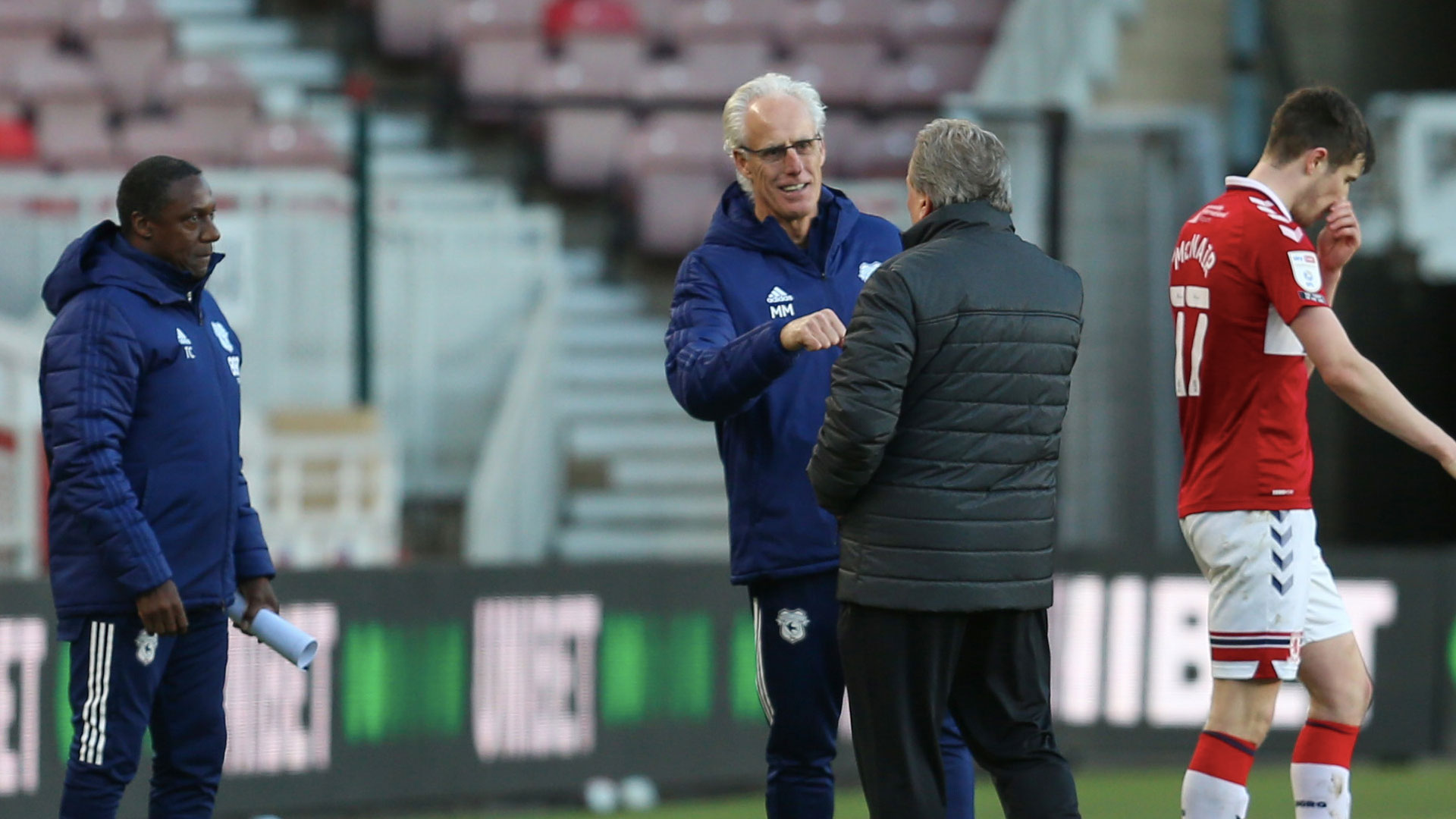 After another battling display away from home, Mick praised his players for picking up another valuable point on the road before returning to CCS in midweek.
"The players have earnt it because they've worked really hard. We've showed that we've got a good team spirit and a good work ethic, and then of course we've gone on a six-game winning streak, which is wonderful.
"We've consolidated that with a really hard-earned point here. Having played on Wednesday night away from home, I would have taken it."