Moore post-Huddersfield | It was the perfect time to get the win
Interviews
6th November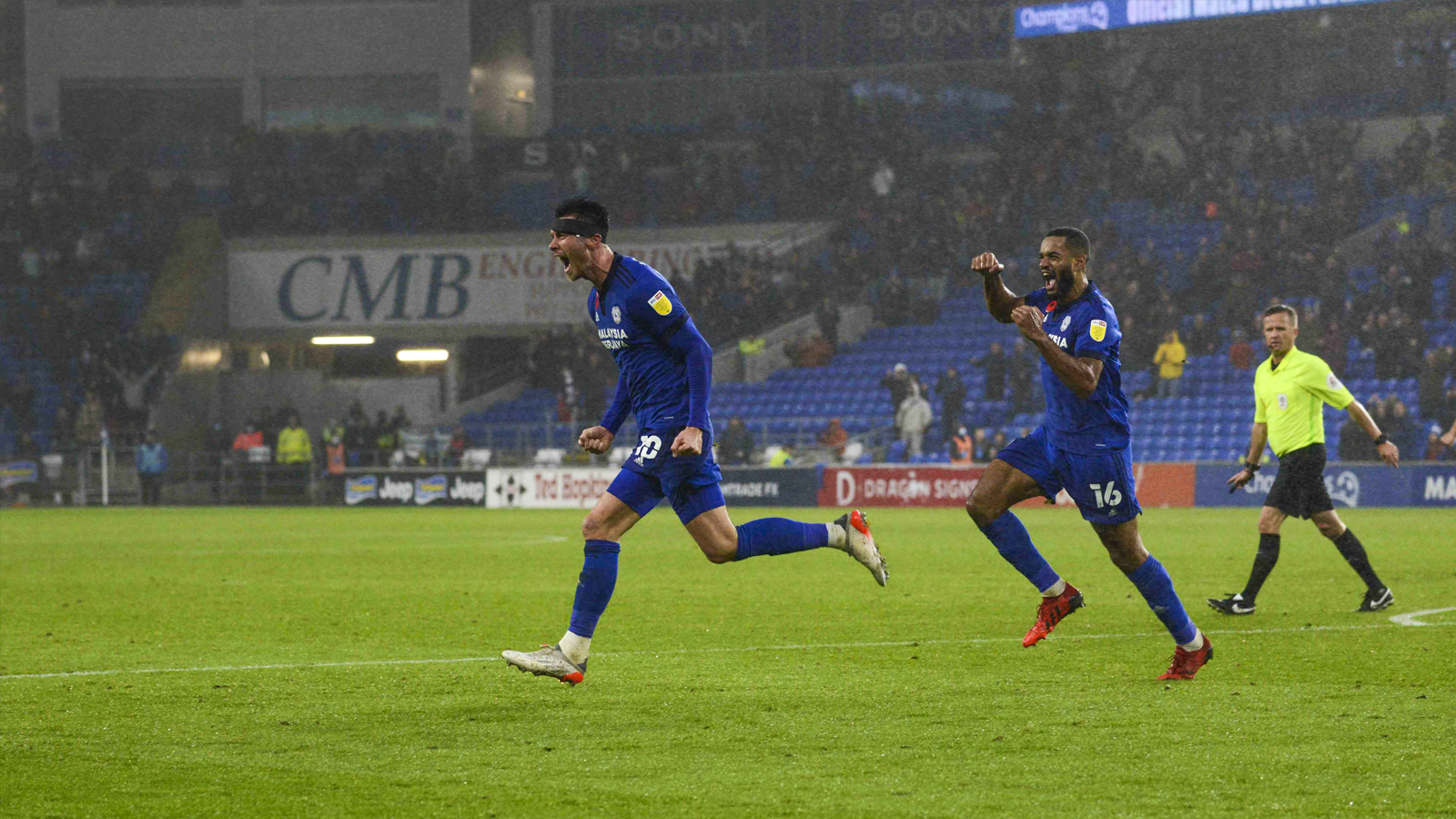 Following Cardiff City's victory over Huddersfield Town on Saturday afternoon, Kieffer Moore spoke to the press to discuss the result.
Despite going a goal behind in the first half against the Terriers, City fought back to earn all three points at CCS, with striker Moore bagging a brace as City returned to winning ways.
Moore began by reflecting upon the team's performance, including Academy graduate Isaak Davies, who provided the assist for the Wales international's dramatic late winner.
"It's good, I feel like I've been getting in the right positions, and I think it just needed to fall for me, to be honest.
"Today I had those chances, and I'm just happy to keep plugging away, and being rewarded with the goals. I'm back to three in three now, and I'm just going to take the momentum and keep doing my stuff.
"Isaak was amazing. For a young lad to come on and have the composure to beat his man, see me and pick out that ball when I was desperate for it was great! It was a fantastic cameo and long may it continue from him.
"When it's in the last minute of the game, and the ball is in the air before you score, it really doesn't get much better than that. It really got the crowd going.
"There was a great celebration all around CCS, and I don't think it could have been any better!"
With Sky Bet Championship football now paused due to the November international break, Kieffer believes that a bounce back in form couldn't have come at a better time for the Bluebirds:
"It was the perfect time to get that win," he explained. "Of course you'd rather win before going into the international break. I think that everyone now can rest, recover and realise what we've done.
"We've made some changes in our play, and I think it's for the better. We're moving the ball well and creating more chances, imposing ourselves on the opposite team.
"With this break we can reflect on what we've done well today."
Kieffer Moore's post-match press conference will be available to watch shortly on Cardiff City TV!