Morison post-Hull | It's a process
Interviews
24th November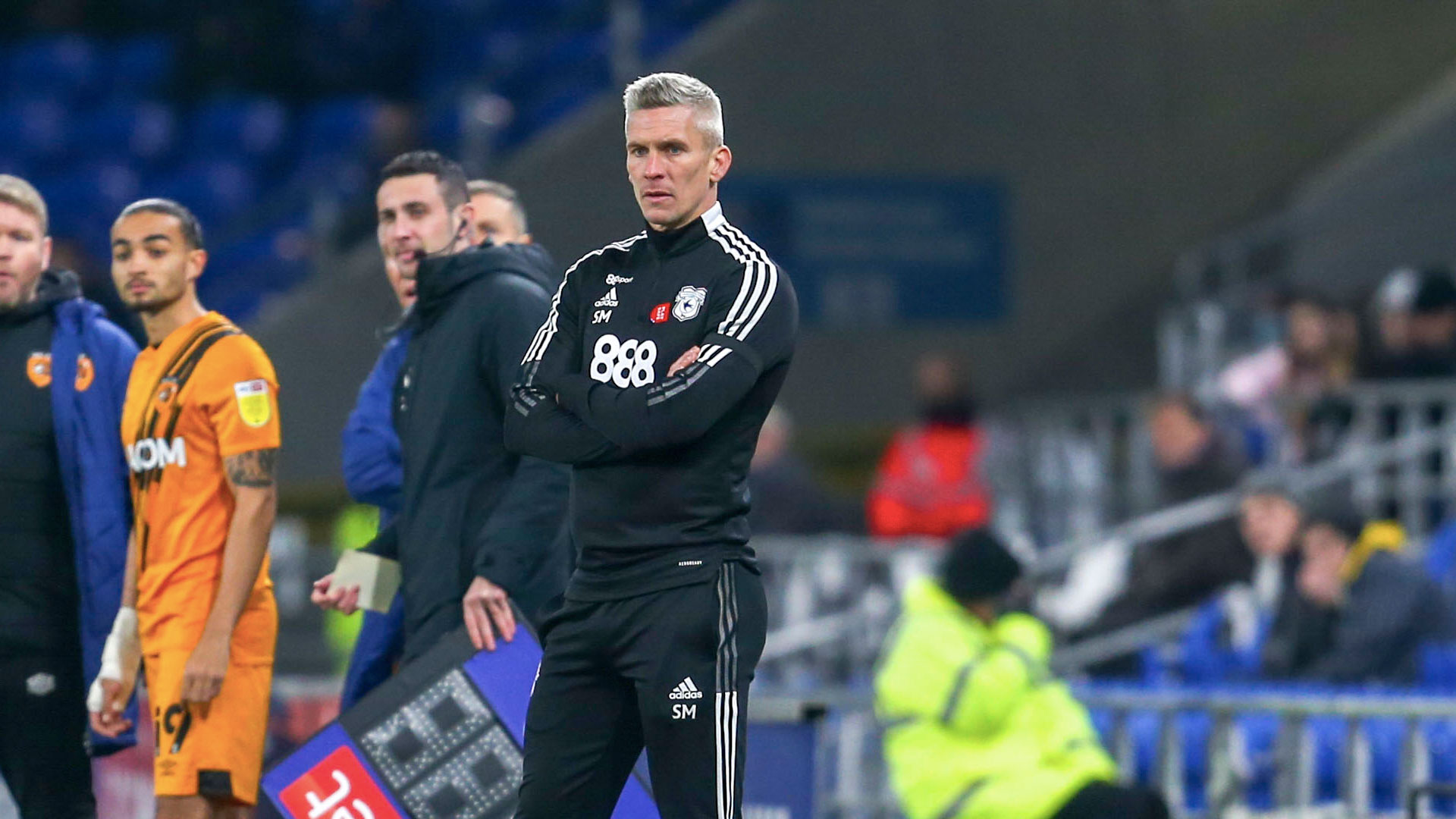 Steve Morison spoke to the press at Cardiff City Stadium following the Bluebirds' narrow loss to Hull City on Wednesday evening.
Despite the Bluebirds' battling efforts they couldn't find a goal, coming closest from James Collins' header which cannoned off the post.
"It's a reality check," began Steve following the final whistle. "You get what you deserve: we should've equalised in the second-half that's for sure and we gave a poor goal away.
"If we don't concede and go in at half-time, then it would be quite a good place to be because we could come out in the second-half and put a little more intensity, stamp on the game - but at the moment we keep conceding that goal in the first-half and tonight, it's ultimately killed us.
"We won two on the bounce and then lost, so it's time to reflect on it and we go again Saturday."
The Gaffer went on to address the positives from the performance, highlighting their importance towards the current process of improvement. He continued: "Our energy levels, intensity, front foot, it was much better in the second-half. We created more chances, but it's a night where we've lost a game of football, so from a positives point of view it's a case of I'm asking them to do what I want them to do.
"It's a process and the lads will get better at it, we just need to make sure that we keep improving and not get caught up in the position we are in the table - just keep believing, they are really good players and we will get out of this.
"It might be frustrating for people watching at times, especially when we're behind because they want us to get it forward, but they have to understand that often when there's that moment of frustration we come out the other side."
Watch Steve's press conference in full on Cardiff City TV.