Morison post-Shrewsbury Town | There's a clear identity
Interviews
19th July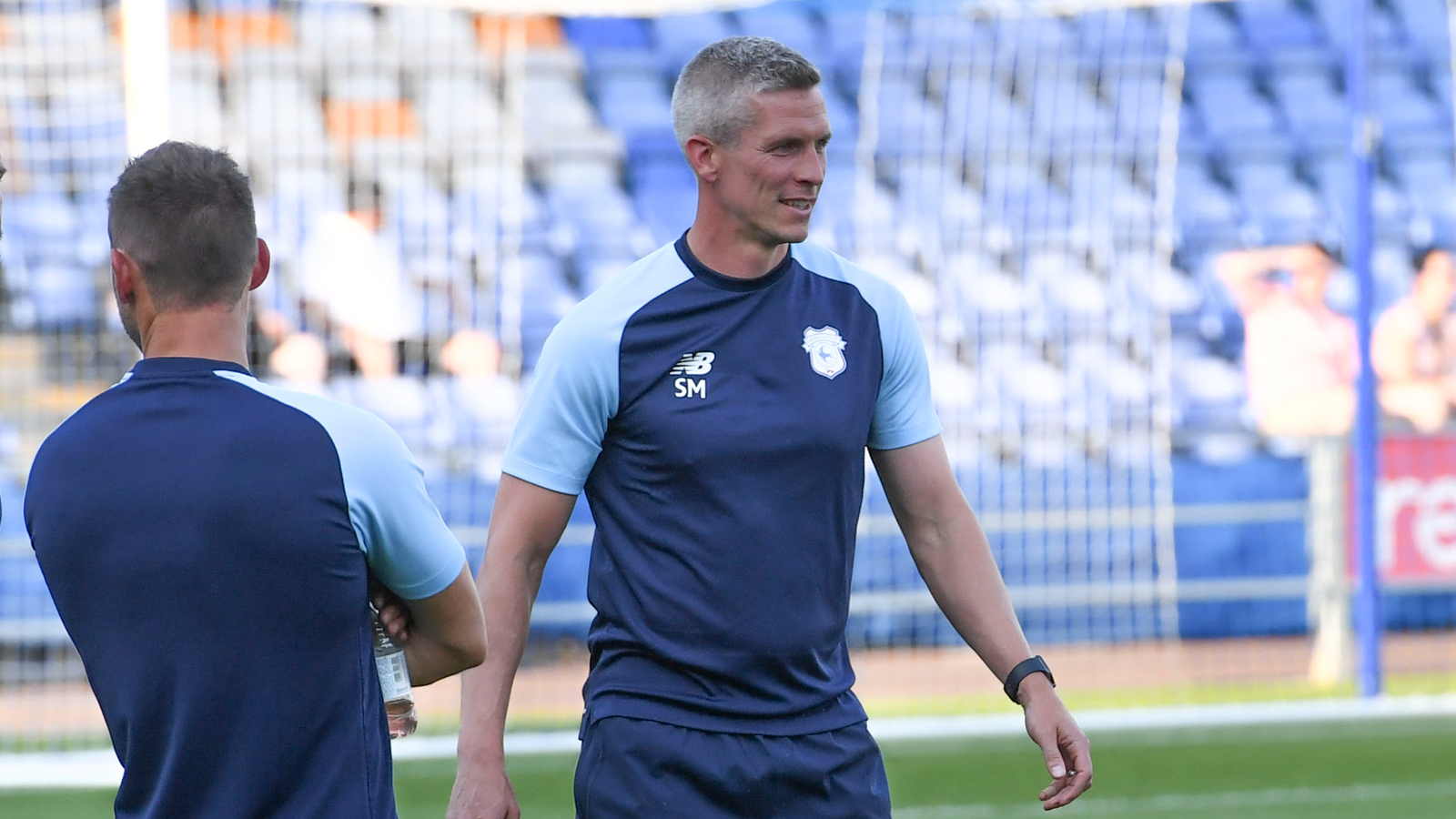 City boss Steve Morison spoke to Cardiff City TV after the Bluebirds played out a competitive goalless draw with Shrewsbury Town on Tuesday evening.
"It was a completely dominant performance", Steve began. "Our goalkeepers didn't have to make a save all night, so we're not giving up any chances, which is excellent.
"We just need to put the finishing touches to it. We get from box to box really comfortably, and we should have won the game. We didn't do it, but on another day we win that two or three nil.
"I think the first 25 minutes, before the drinks break, we were really comfortable. In the second half, after we got chance to speak to the lads properly, I thought it was really dominant. We're just disappointed we didn't get the win.
"It's a work in progress, but there's a clear identity to what we want to do. Are we going to have different challenges throughout the season, and are we going to have to adapt? Of course we are, but I'm really pleased."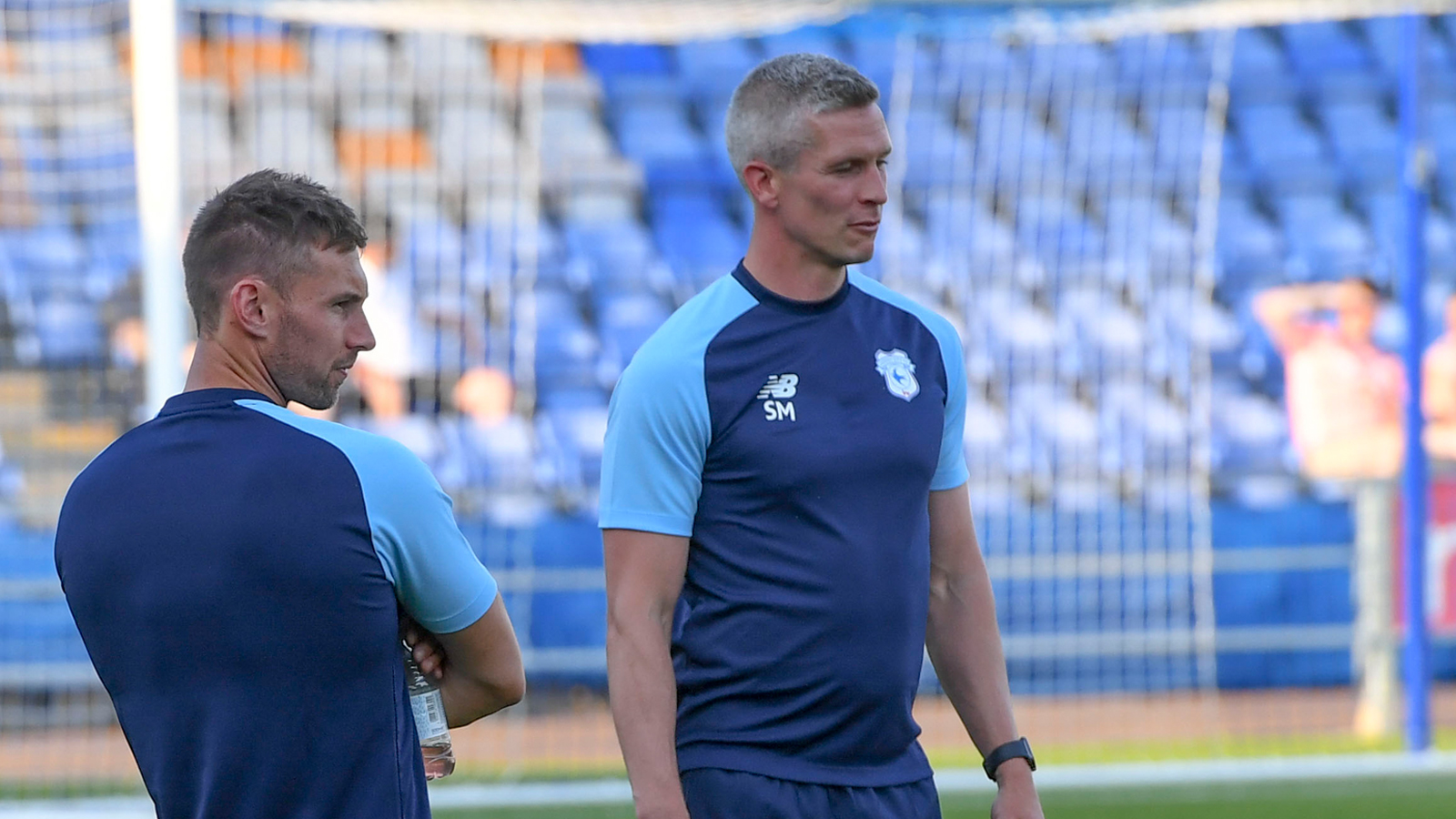 After seeing his side extend their unbeaten pre-season run, Morro went on to look ahead to our final friendly clash with Swindon Town on Saturday.
"We've got Swindon, and there's a game against Hereford on the Sunday as well. We then get a nice week leading into Norwich, where it all starts to get real.
"I'm really happy. We've got competition across the board, and the lads have got to push each other. The competition speaks for itself - you look over your shoulder, you've got somebody who wants your shirt.
"It's been a really good time; training has been excellent, and the matches have been good so far. Hopefully we can top it off with a nice win on Saturday going into the season starting the week after."