Moz post-Millwall | All about those unbeaten runs
Interviews
21st August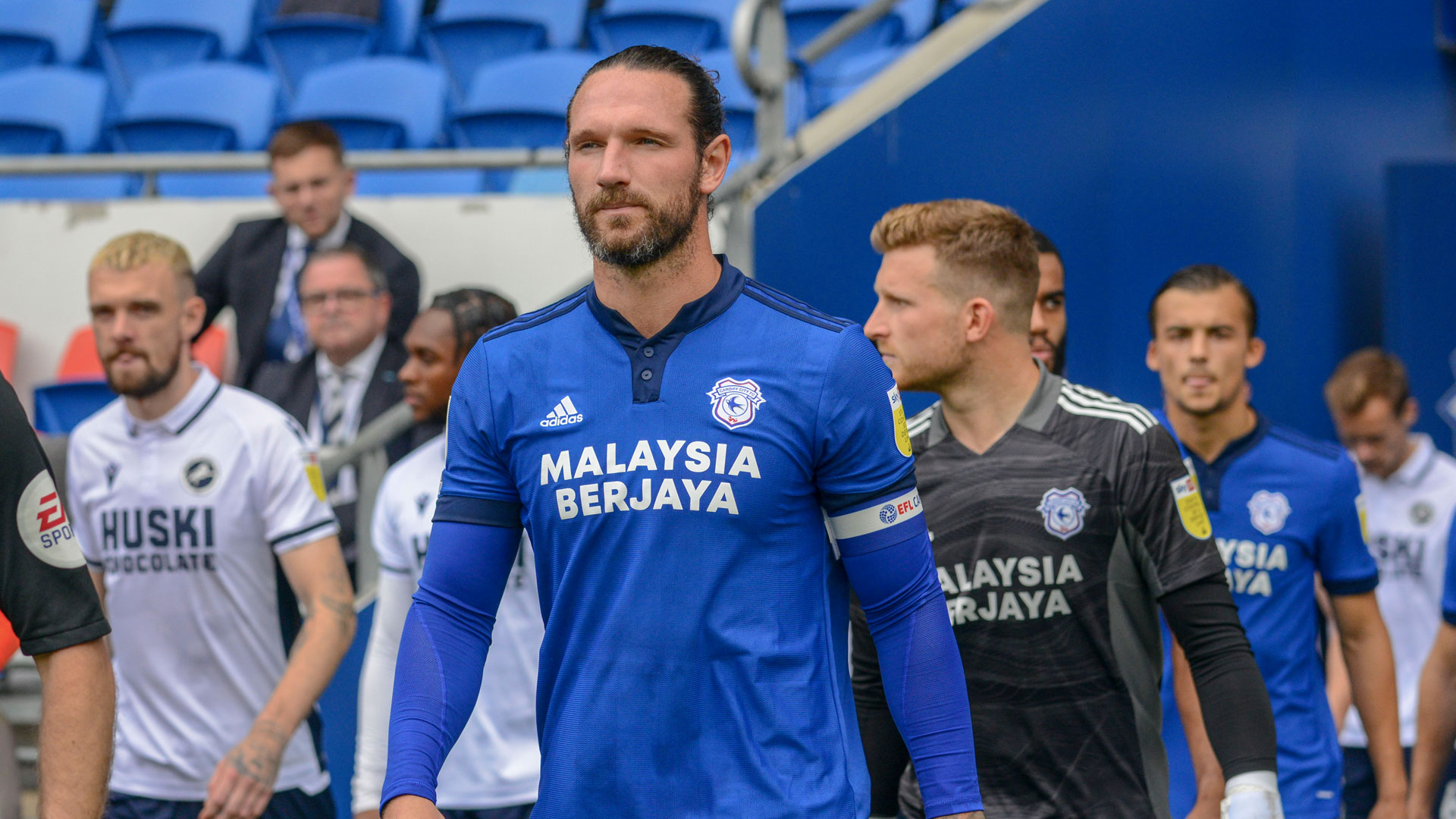 City skipper Sean Morrison netted the Bluebirds' third goal of the game against Millwall, rounding off a 3-1 victory over the Lions on Saturday afternoon.
Moz spoke to the press and media after the match at Cardiff City Stadium, kicking things off with a comment on our recent run of scoring headed goals at the start of the campaign.
"It's just how it's fallen at the start of the season." Sean explained. "We welcome goals however they come, whether it be set pieces, crosses into the box, or a nice bit of play.
"We've got some lads who can deliver great balls into the box – I think you've seen the quality that Gilo, Marlon and Rallsy have. When those lads are putting that quality of ball into the box, and the likes of myself, Flinty, Kieffer are there, you've got three players who can go and attack a ball.
"It's a great weapon to have, and we'd be silly not to try and utilise it. Fortunately, we've come away with a few goals already this season. If we win the games and we've got to keep scoring headed goals, then so may it be!"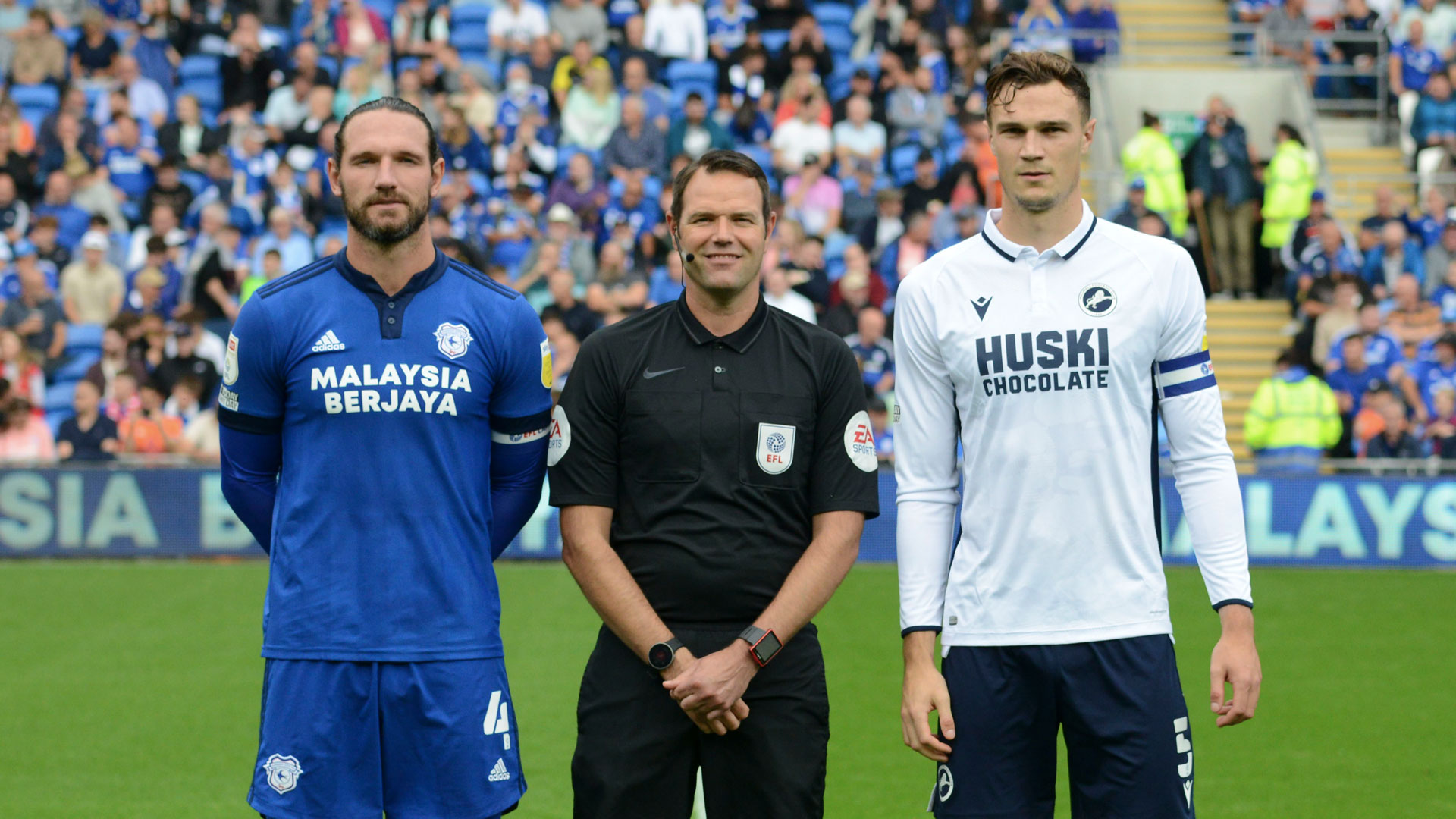 The central defender, who has returned to Mick McCarthy's starting lineup after a disrupted pre-season, stressed the importance of sticking together as a group throughout the campaign.
"We all want to chip in, we all want to help, and the end goal is promotion. At the end of the year, that's what we're striving for, however we do it. Come the end of the season, it doesn't matter who chips in with the goals, as long as we all stick together and make sure we get through it as a team.
"If myself, Flinty, Nels, Macca, Joel and the other boys at the back can chip in with 15/20 goals between us, then we'll be over the moon. But our job, first and foremost, is to keep clean sheets, and we didn't quite manage to do that today, which is a little bit disappointing.
"We rode our luck with a couple of opportunities they had, but in the end we're over the moon with the three points. We're just about in the top six after four games, so we're very happy with the start so far."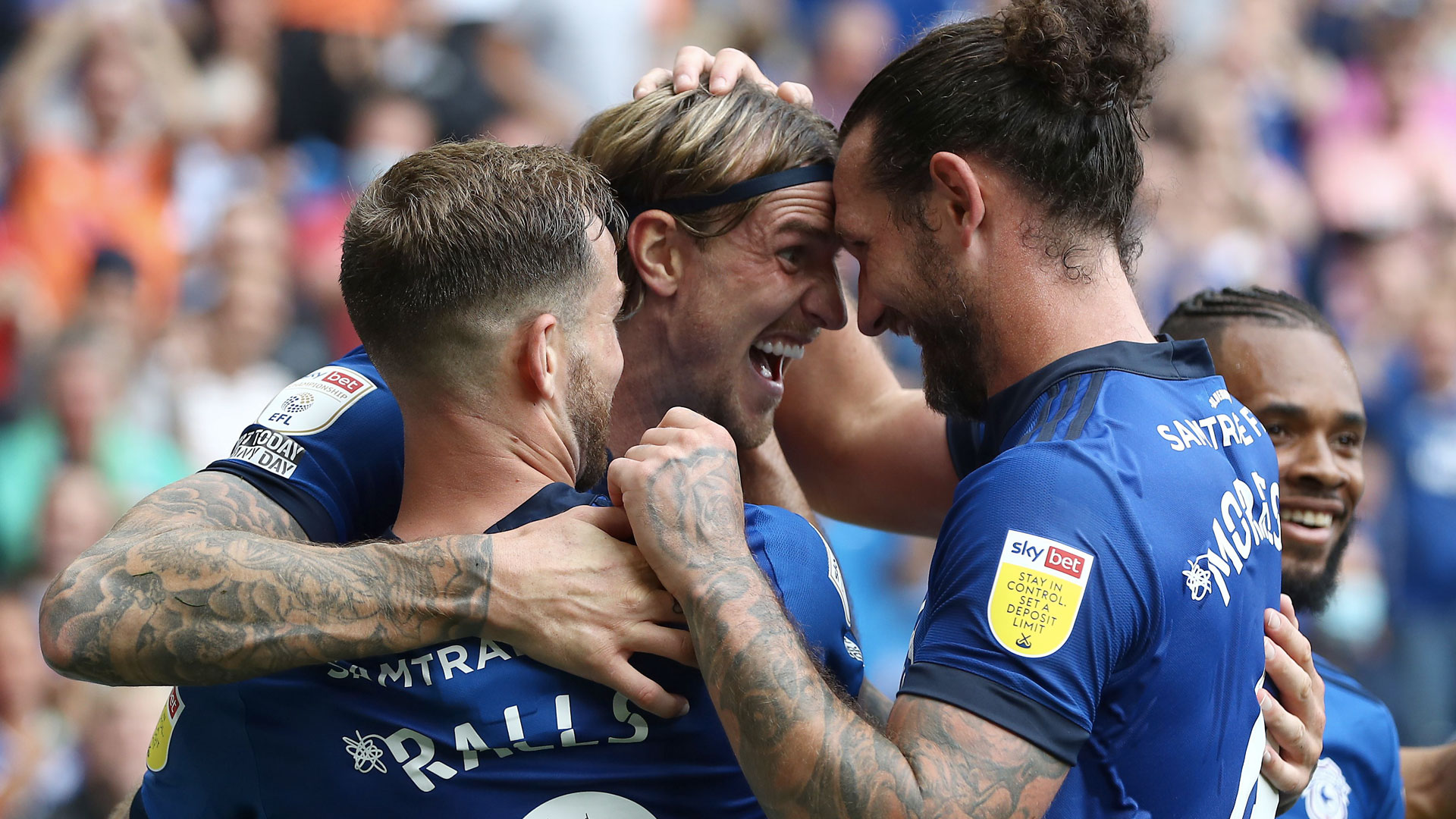 The Bluebirds remain unbeaten in Championship action, with two wins and two draws thus far, and the skipper concluded by urging his teammates to continue their fine start to the season.
"A good start is vitally important, for sure. We didn't get off to good starts in the last two seasons, you don't want to be chasing that top-six pack down in February or March. When you've got a lot of ground to make up in this league, it can be extremely difficult.
"You can see the results from today, in midweek and last week – anybody can beat anybody in this league. So, it's all about stringing those unbeaten runs together. The more of them you can have in a season, the better chance you've got come the end of the year."