Pack | We want to build on our good perfomance
Interviews
24th September
City midfielder Marlon Pack answered questions from the press on Thursday afternoon ahead of this weekend's fixture at CCS.
The Bluebirds play host to Reading on Saturday afternoon, kicking off at 3pm.
Marlon began by discussing the side's first victory of the campaign last week, which saw the Bluebirds defeat Nottingham Forest 2-0 at the City Ground.
"After two defeats it was good have a performance like we did against a side that has brought in some good individuals and will probably be fancied this season," he began.
"It's something that we want to build on, hopefully beginning with the match on Saturday.
"We have to get on with it; we bounced back on Saturday but we need to continue with performances like that to hopefully pick up another good result this weekend."
Marlon continued by praising summer signing Kieffer Moore, who scored both of the goals from last weekend's match against Forest.
"Kieffer was brought in to score goals," Pack continued. "I've played against him numerous times and last season at CCS he showed what a handful he can be.
"I think that he's a signing that all of the boys were on board with, and it's great now that he's here with us.
"It's always good for him to get up and running quickly and being at home on Saturday I'm sure he'll be after his first home league goal.
"At the same time, it's our job as a team to give him the service that he needs to score for us."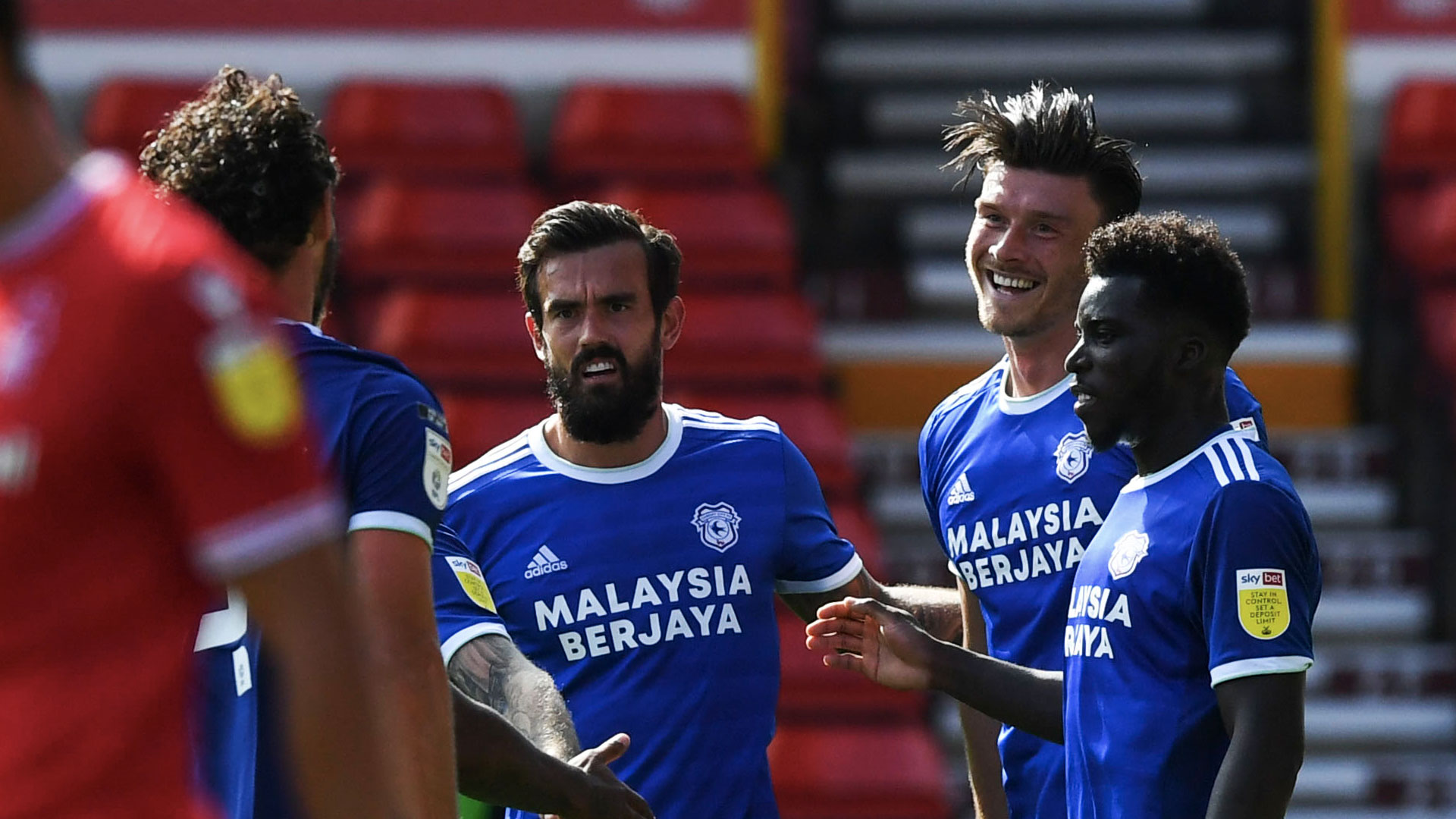 Looking onwards towards Saturday's match against the Royals, Pack spoke of the opposition, who have won both of their opening matches of the campaign.
"They've had a fantastic start to the season, with some great players that are playing good football." said Marlon.
"There are no easy games in the division; we need to deal with their strengths and try to get our own stamp on the game to try and win it.
Concluding, City's number 21 spoke of the importance of the supporters, and how the team need to continue to make CCS a difficult place for opposing sides to visit in their absence.
"Of course it's not the same without the supporters there cheering you on, but it's our job to build that intensity and create a fortress out of our ground.
"We want other teams to look at our home record and realise that they're going to be in for a tough game."