Post-Barry Town United | Iain Darbyshire and Eliza Collie
Women
29th October
Iain Darbyshire and Eliza Collie spoke following Cardiff City Women's 6-1 win over Barry Town at Cardiff City Stadium.
In front of 1,092 fans, the Bluebirds continued their unbeaten start to the Adran Premier season and are now three points clear at the top of the table.
"I thought for the first 15 minutes we were electric," Iain began. "We did exactly what we planned and for the rest of the first half, we dropped off and we let Barry in the game.
"I said to the players at half time we needed to up our standards and they did that in the second half. We weren't brilliant, but we got the job done and scored some really good goals. We can take a lot of positives.
"Barry played really well and caused us some problems. Credit to them, they played a big part today and can be proud of how they played."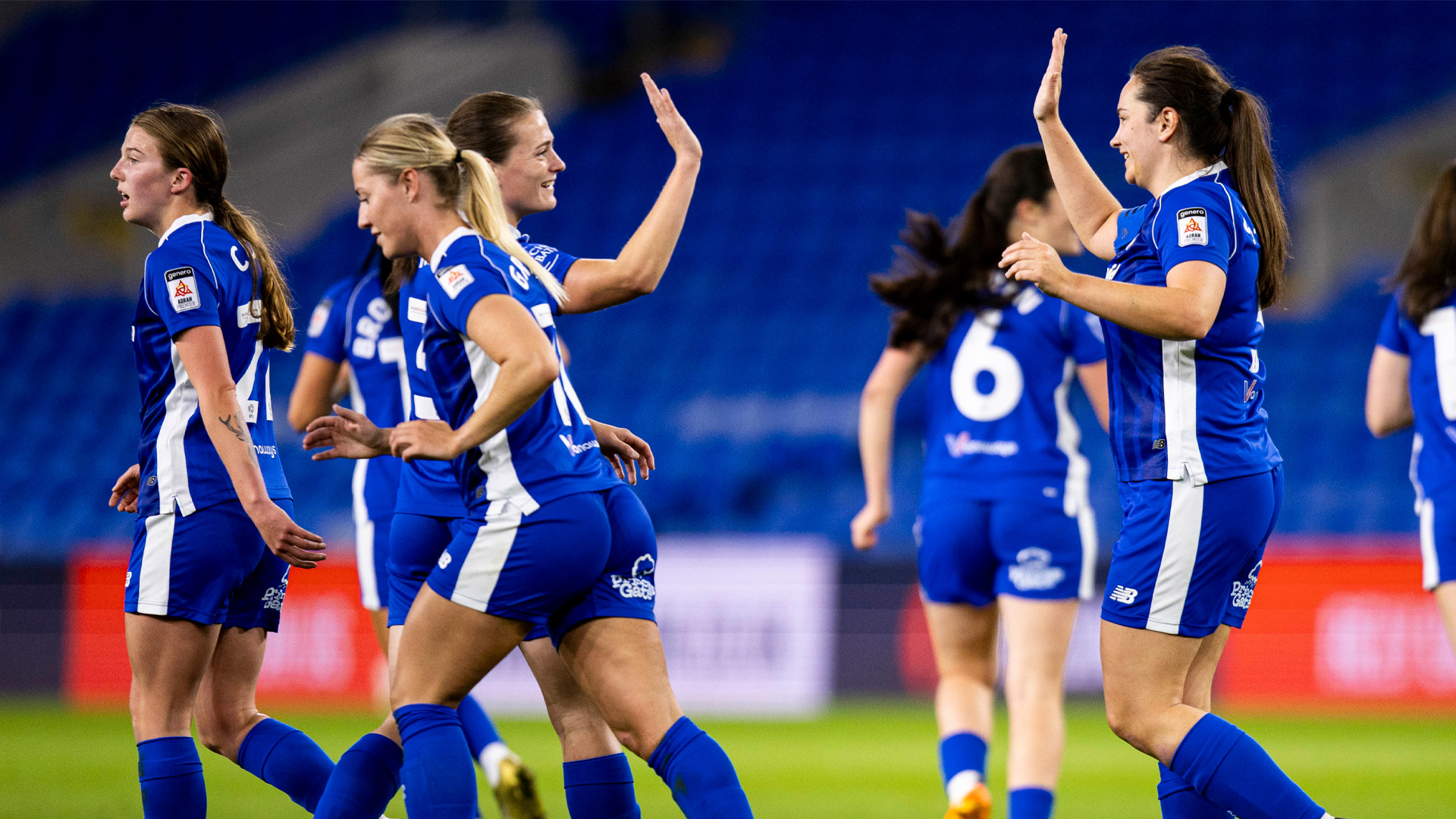 City found themselves 2-0 up within the first 10 minutes of the game thanks to goals from Danielle Green and Siobhan Walsh.
Commenting on City's start to the match, Iain continued: "We started quick before dropping off, and really upped our standards in the second half, there were some really good performances out there and we just need to keep doing that consistently over 90 minutes.
"That's what we are aiming for, we are not trying to be perfect, but we are trying to be at the best possible level we can be at every week. We can tuck this result off now and focus on next week."
With plenty of positives on the pitch, there was also a huge positive off it, with fantastic support from the City fans.
"It's a great opportunity for the players and that's how it should be. We have a good record here and long may it continue. 
"The support from the fans is massive. We just aim on building the support every time, build a fanbase, that's what we are trying to do."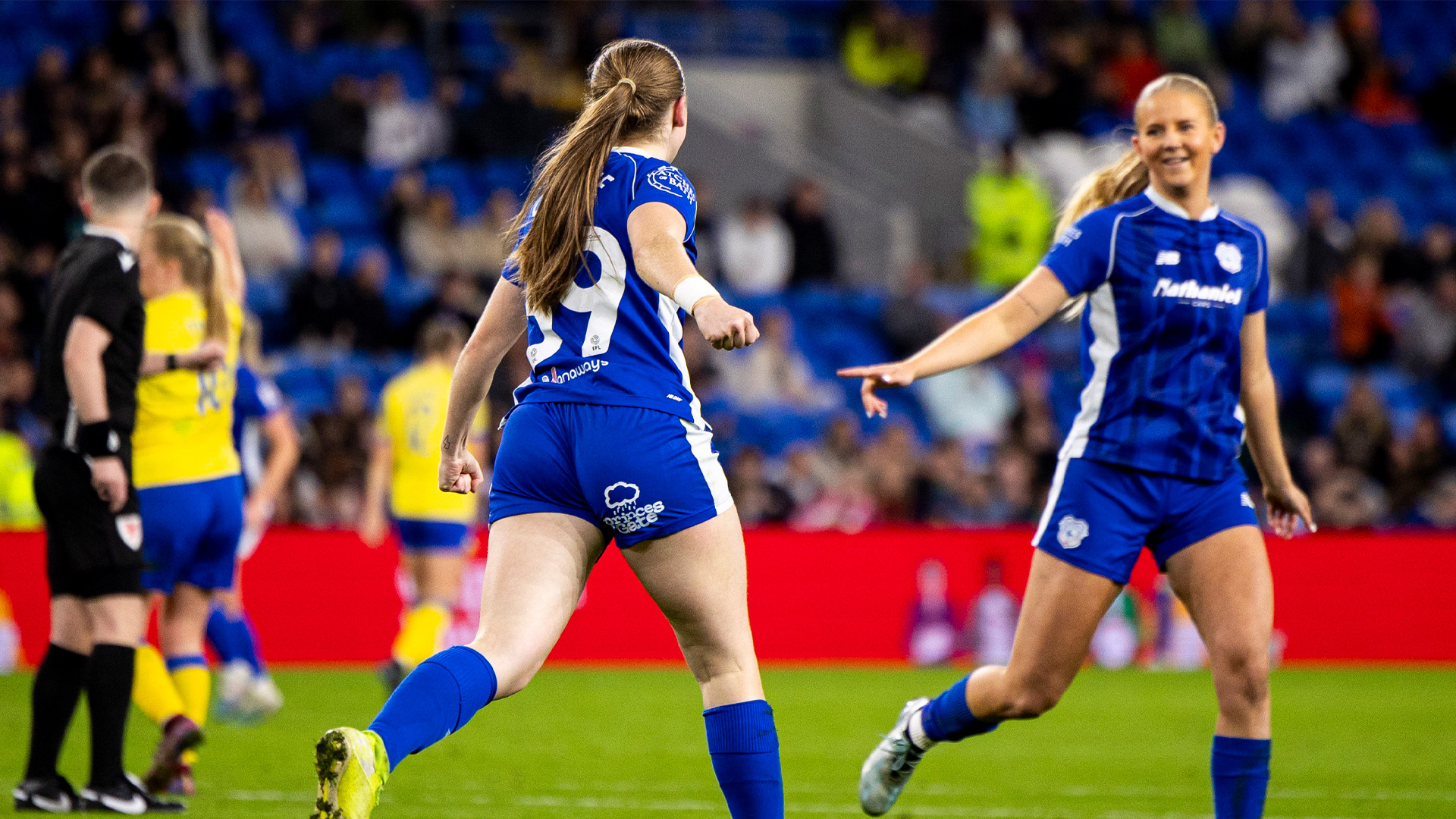 Striker Collie put in a fine performance and continued her fine record at CCS, netting in the 60th minute.
The City attacker also scored twice at the stadium last season, during the Bluebirds' victory over Abergavenny.
"It is always good to get a win in the league and being in the stadium, it makes it even better. It is a brilliant feeling to play in the stadium. For us, it feels like a big step forward for Women's football.
"It's so good for the girls, some of them were making their CCS debut today and it is just a brilliant occasion for us all.
"It means everything for Women's football in Wales, we are really going places. Things like this is what has pushed Women's football. It's such a good thing to be a part of. I really hope things just keep going upwards.
"Everywhere we go, we have the fans following us. They give us that extra push, it's like having an extra player on the pitch."