Preston Preview | Tom Ramasut and Mark Hudson
Interviews
19th November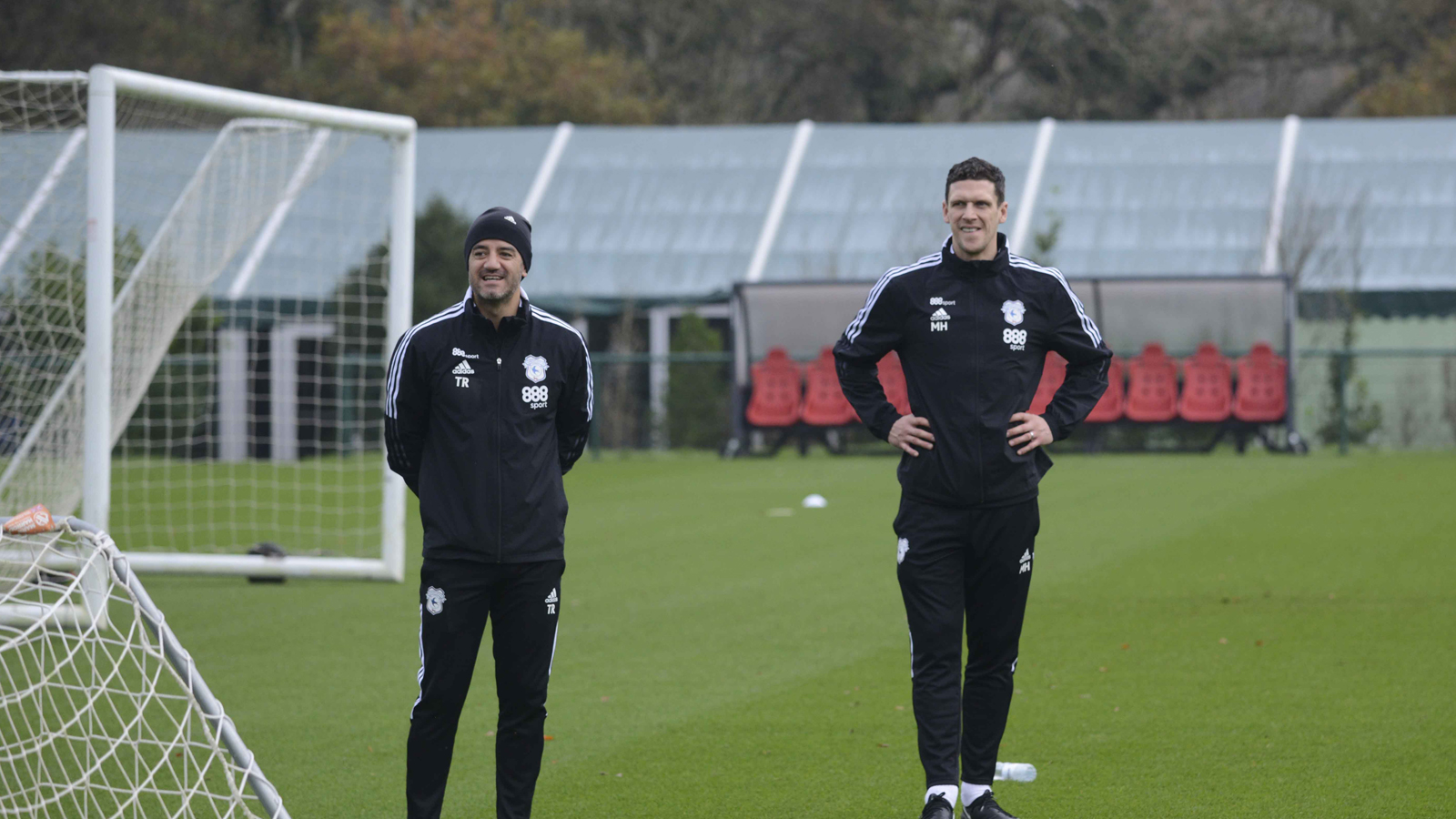 Ahead of Saturday's trip to Preston North End, Cardiff City TV caught up with two new members of the First Team coaching staff – Tom Ramasut and Mark Hudson.
Assistant Manager Tom Ramasut previously worked alongside Steve Morison as part of City's U23 setup.
He said: "I feel like it's exciting times for everyone; for us as coaches, for the players, for the staff around the club, and hopefully for the fans.
"We've had a great time with the U23s, and Steve and I gelled really well as a coaching team. I think that has built the foundations for the younger players to be able to transition into the First Team. Those young lads know that they've got a long way to go yet, but the senior players and the staff will support them through that journey.
"For me personally, I've been at the club for nearly nine years now – my first age group was the U11s, and I had Rubin Colwill, Isaak Davies and Kieron Evans, so I'm very proud to see them all involved in the First Team. I've been on the Bob Bank at Ninian Park since I was 11 years old, so the Huddersfield game brought a lot of emotion, as a staff member but also as a fan."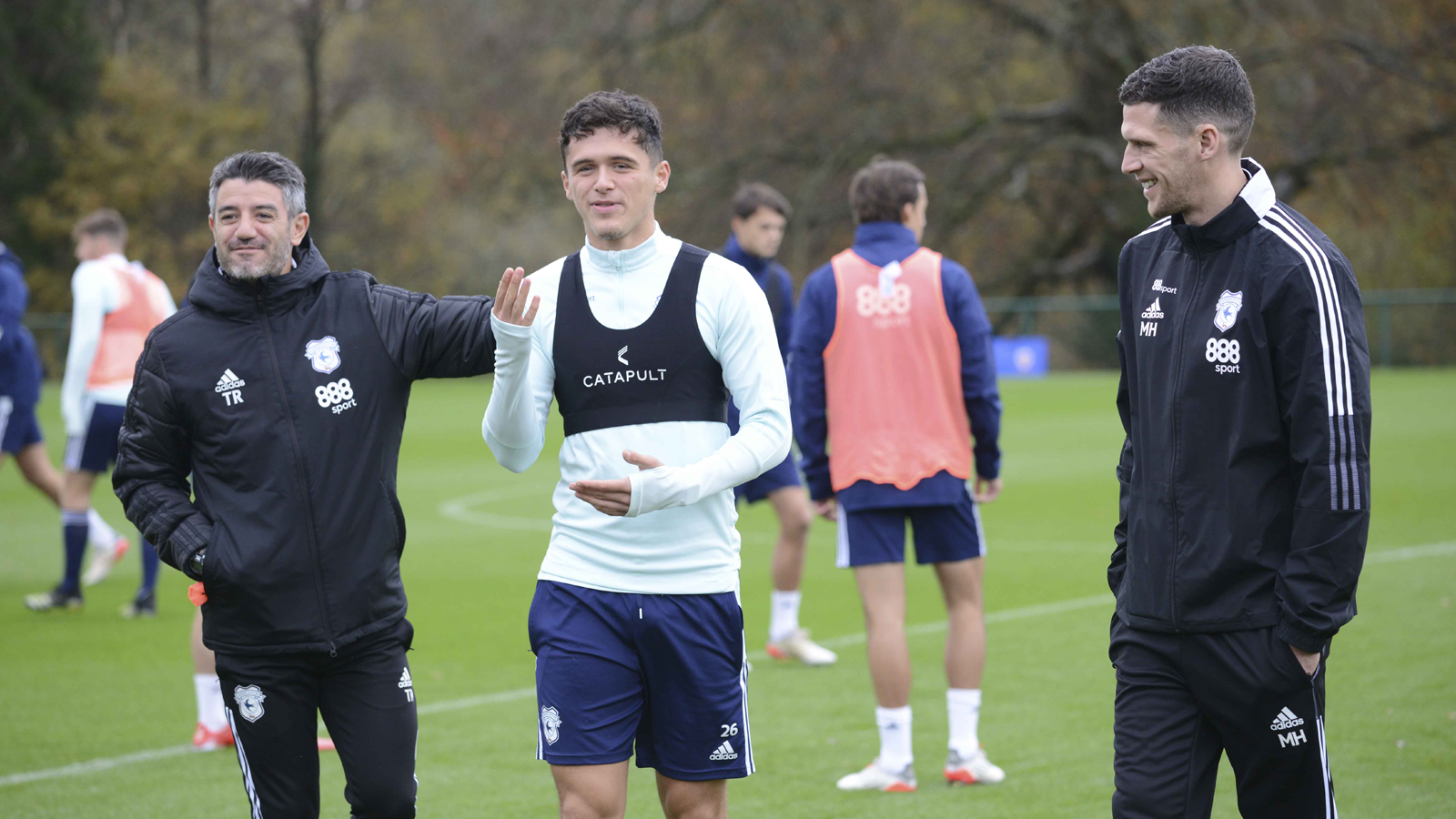 First Team Coach Mark Hudson returns to the Welsh capital having previously made 162 appearances for the Bluebirds between 2009 and 2014.
"I'm absolutely delighted to be back. Obviously when the conversations started to happen, it was something that I would never turn down. I've looked forward to coming back, and it's been a good four days so far.
"It's obviously a different situation but I've felt comfortable coming back here, and that helps us get straight into the work. It's felt natural working with Steve and Tom; it's a brilliant coaching unit and I look forward to the coming months.
"I'm trying to give back the knowledge I have, aid the players in their progression and develop them as a team and as a unit. I think any kind of experience that you have, you can give back to the younger players. They are a great group, they want to learn and get better.
"Steve and Tom have done really well previously, and we can take that momentum into this week, and now we can travel to Preston and get a result there."
WATCH MORE FROM TOM, MARK AND RYAN GILES ON CARDIFF CITY TV