Remembrance Fixture | Cardiff City vs. Bristol City
Fixture News
2nd November
Cardiff City Football Club will be paying their respects to those we lost ahead of Remembrance Day when Bristol City visit Cardiff City Stadium.
Marking our final home game before November 11th, wreaths will be placed in the centre circle and the Last Post will be played pre-match.
If you wish to support this great cause, limited edition specially commissioned badges are available online for £4.99.
All funds raised from the sale of the pin badges and a match shirt auction to follow after the game will be donated to the Royal British Legion.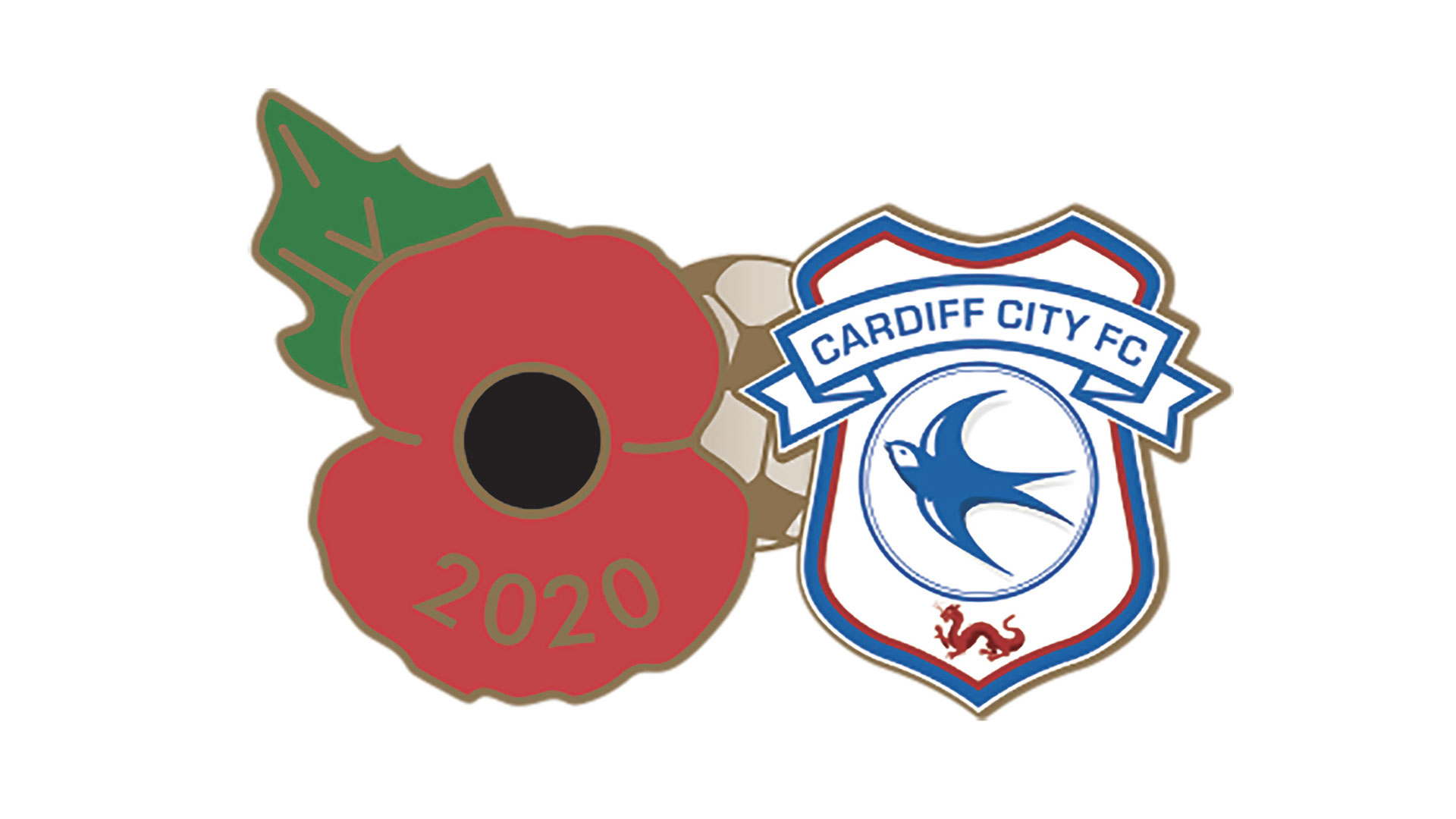 Enter A Remembrance Day Poetry Competition
Cardiff City FC Foundation are running a poetry competition for Junior Bluebirds, aged between 4 & 14 to get involved with. We want young City fans to share their messages of remembrance to mark the occasion.
The competition is a great chance to learn more about Remembrance Day and there will also be a fantastic prize for the winning poem. The winning poem will be included in Cardiff City's Official Matchday Programme - The Bluebird - against Luton Town (November 28th) and will be read by a veteran during a Remembrance Day ceremony, held at Cardiff City Stadium on November 11th.
Entries will be judged by veterans involved with the Foundation's project which aims to reduce loneliness and improve wellbeing. The poems/designs can be created digitally or by hand. If created by hand, we'll just need a picture of the poem to make sure it's eligible. To enter, we're asking parents/guardians to email in poems along with the child's first name and age. Emails can be sent to sam.law@cardiffcityfc.org.uk.
The deadline for submitting entries is 5pm on Sunday, November 8th, 2020.
Thank you once again for your support of the Poppy Appeal this year.