Sky Sports MOTM Presentation | Kipré & Ralls
Interviews
27th April
Having played a huge part in City's dramatic 2-1 away victory against Rotherham United on Thursday night, Cédric Kipré was presented the Sky Sports Man of the Match award by teammate Joe Ralls.
Discussing the result, Rallsy began: "Ever since the Manager came in, his job has been to keep us in the division, and I think that's we've got enough points now. It's great from all of the boys, they showed good character, and we're all delighted. 
"Cédric's goal was unbelievable! I'd say that I've seen it in training, but I haven't! What an unbelievable goal, and an incredibly important one for us, it was a great finish and I'm buzzing for him."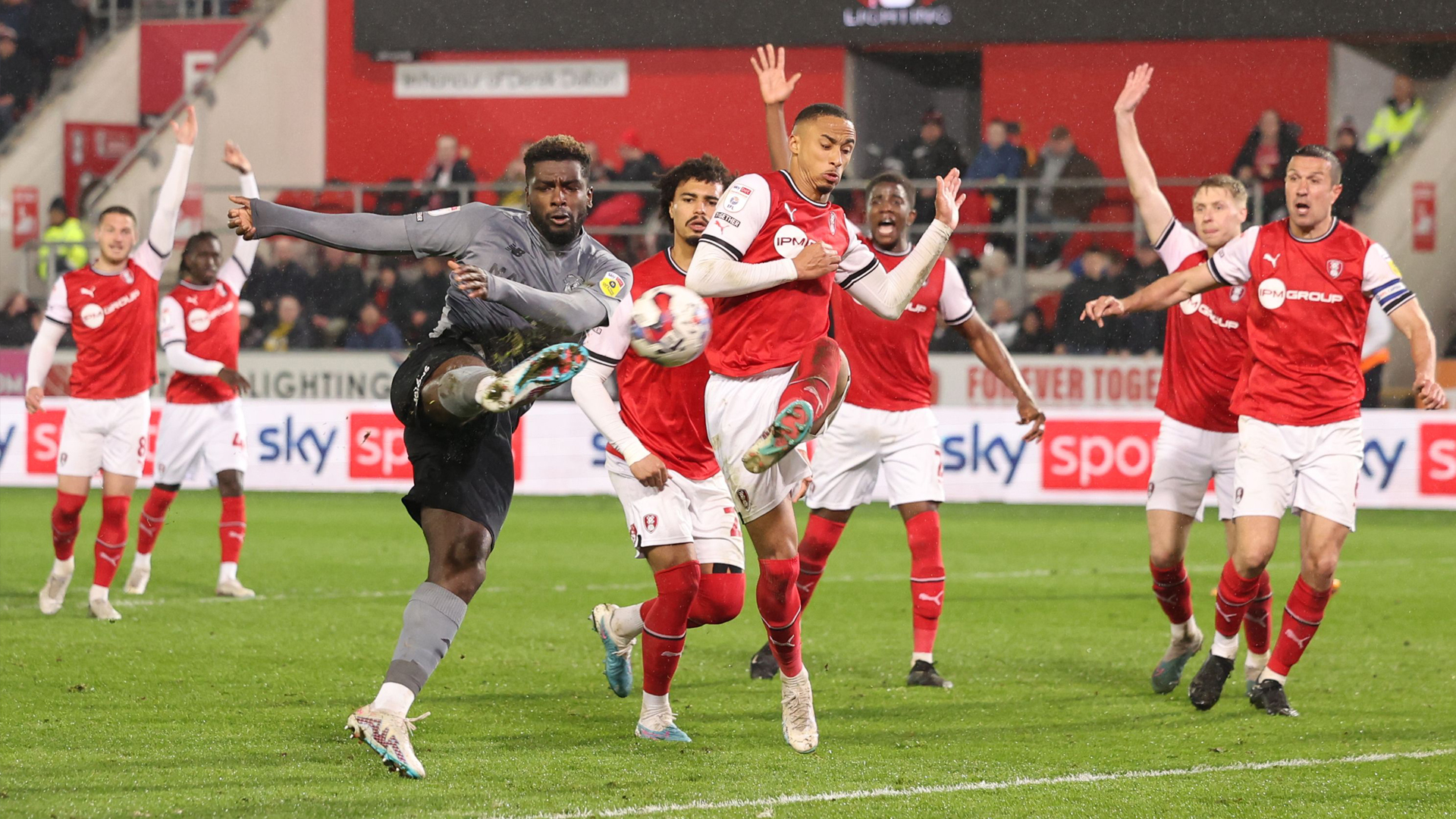 Netting the winner at a the end of a tough challenge at the AESSEAL New York Stadium, Cédric shared his delight at the result, and a crucial three points earned on the road.
"I'm very happy," said Cédric. "The goal was very important for us, and we needed that win. We came here and did the job.
"I couldn't believe it, honestly, but it's the best feeling ever to score late in the game and celebrate with your supporters, when you look at how many came to support us.
"Nothing was with us tonight. We had to go and get it, and we did. Luckily for me it was really easy to come to Cardiff. All of the lads and the staff have been excellent with me from the start. I've felt their confidence towards me, so I'm really happy with the score."
Reflecting on the performance, City skipper Ralls praised his teammates for their efforts in securing victory late on, from a match that could otherwise have resulted in the points being shared.
"It was one of those games that we couldn't afford to lose, really," Joe explained. "We didn't want to take too many risks, but when you keep putting the ball in the box, we had threats up there and the big boys coming up to attack. Luckily it fell for Ced, he's come in and pulled off an amazing finish. 
"It was one of those games where maybe you'd have taken a point, but to win it with the away support at the end is brilliant. We're delighted.
"It's not where we want to be on the table but we've found ourselves in this situation and it's important that we've worked to get ourselves out of it. It looked like it could have been a disastrous season, and we've done our best to avoid that, which is why you can see that all of the boys are so happy. We can see how important this is to everyone, for the Club, the City and a lot of people around it."
Stay tuned for more post-match reaction and highlights on Cardiff City TV!