Sky Sports MOTM Presentation | O'Dowda & Philogene
Interviews
13th August
Following City's return to winning ways against Blues on Saturday afternoon, Callum O'Dowda and Jaden Philogene spoke to Sky Sports.
Goalscorer Philogene presented his teammate with the Man of the Match award after the final whistle, who praised the effort put in by the Bluebirds in adverse conditions.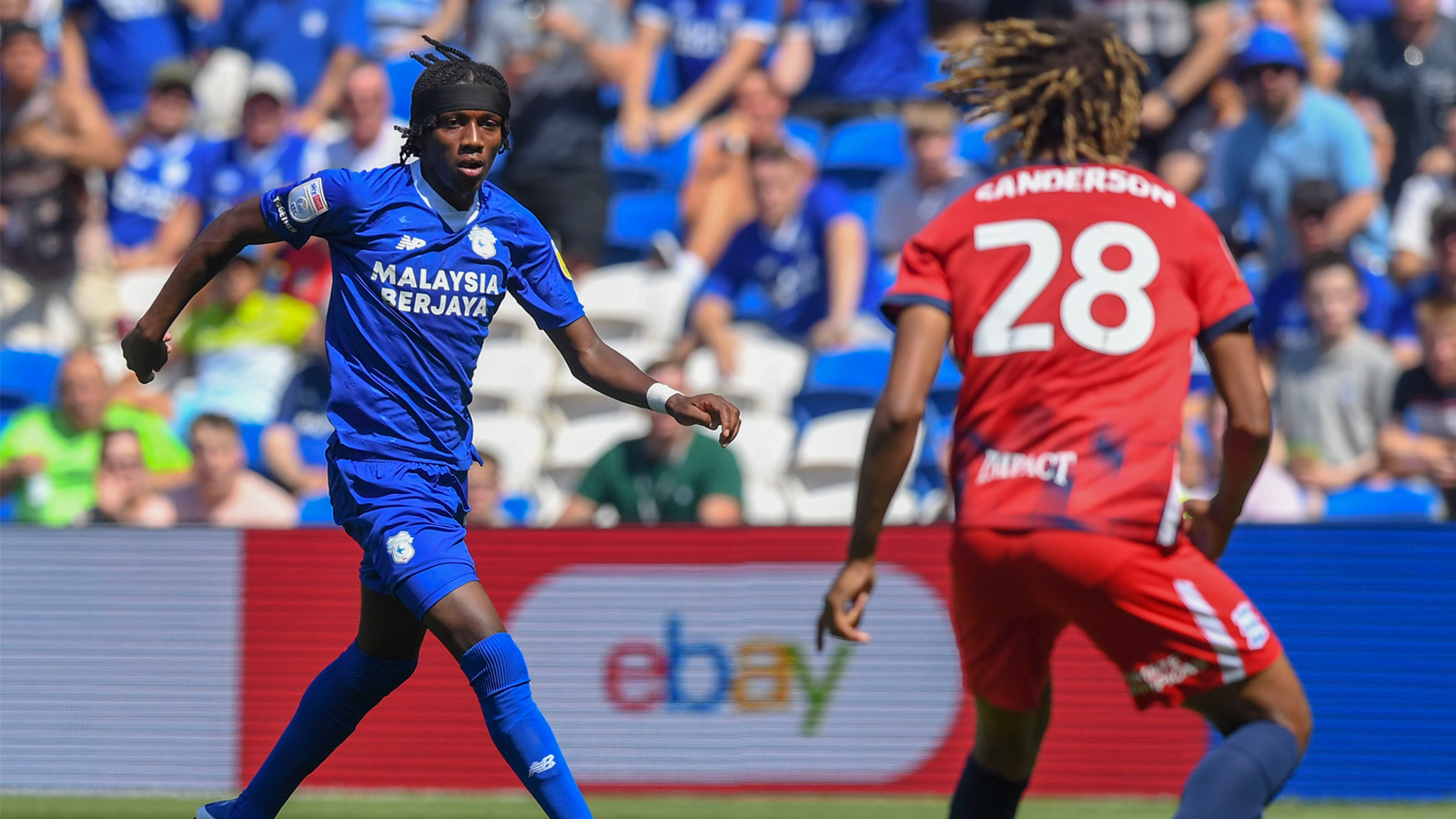 "I know that we're all in the same boat, but it was quite tough towards the end," began Callum. "Full credit to the boys, we gave it our all and I think that may be what we were missing from last week.
"It was very important to win today, especially going from Reading away where we knew we weren't up to our standards that we set in pre-season.
"I'm delighted with today, I think that we could've got a few more goals but from the first whistle we were brilliant. I'm really happy with the three points today.
"We've made a lot of signings and we're still gelling and learning about each other and how we play, but it's a good early sign and I'm happy with how it's going.
"We just to keep building on results. There are tough games coming up and the league is quite relentless, but we've got a good, big squad so everyone will be needed."
Jaden reflected on the moment that saw him score his first goal in a City shirt, and shared his excitement at the prospect of playing more for the Bluebirds as the season progresses. He added: "I saw Callum on the wing and the space in the box, so got my head down and ran, got to the box and scored it!
"It's good to be with this team. If you're a young man you need game time, and it's what I'm going to get here, where if I keep working hard I'll play more games."